As the final month of the year approaches and you're spoilt for choice during the festive season, check out our list of the best three London theatres of recent years. Our focus is on smaller Fringe theatres, which are, nonetheless, punching their weight against the best of the West End.
No.1 The Etcetera Theatre
Founded in 1986, this pub theatre in the heart of Camden is not only a common venue for the best of the Camden Fringe and a host for Edinburgh Fringe previews, but has a track record of supporting innovative new talent. From contemporary comedy and experimental drama through to literary and stage classics, it all goes on here. Notable amongst these, was Golden Age Theatre's production of The Resurrectionist, which imagined the Lord Byron-Mary Shelley-Percy Shelley literary circle hanging out with Dr Frankenstein wannabe Dr Victor Darvell while he worked on his monster masterpiece. Also established classics such as Oscar Wilde's The Importance of Being Earnest (Abiku Theatre). The Etcetera Theatre, Above the Oxford Arms, 265 Camden High Street, London NW1 7BU
No.2 Theatro Technis
George Eugenious founded the theatre in 1957 "to give artists who do not have a voice in the wider theatre world a chance to stage their original and thought provoking work." His Greek heritage was behind the 2017 staging of Oedipus at Colonus to celebrate the theatre's 60th anniversary. Also back in February a funky update of Dr Faustus by the Tower Theatre Company saw Lust take the stage in the guise of a man in a leopard-skinned mini skirt. Watch out for Nick Dear's retelling of Mary Shelley's Frankenstein on January 23rd 2018. 
Theatre Technis, 26 Crowndale Rd, London, NW1 1TT
No 3 Stratford Arts Centre
A multi-faceted venue and sound/visuals media centre with two stages that has hosted many memorable and challenging productions. Its 300 seater Auditorium theatre and 93 seater Studio theatre offers creative and budget options for emerging talent. The eye-catching productions include Britain's first all black performance of Hamlet, in a partnership with Black Theatre Live. Also, the quantum physics-themed performance piece Superposition by Chanje Kunda caught the eye, both on the promotional material and the theatre's sprung dance floor.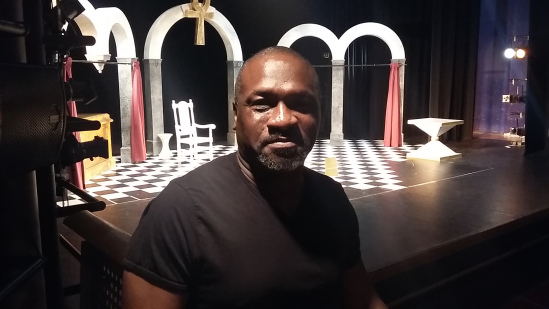 Stratford Arts Centre, Theatre Square, Stratford, London, E15 1BX