---
---
The 27th French Film Festival UK (Nov-Dec 2019) comes to 33 cities in the UK with 240 screenings and 60 films across the genres. The Cine Lumiere, South Kensington will be screening French classics starring the likes of Catherine Deneuve. But we've come to this magnificent art deco building in search of the new guard of talented directors, screenwriters, actors etc. and discovered an intriguing new movie called L'Angle Mort (Blind Spot) which challenges the superhero genre by focusing on a character with supernatural powers who doesn't see himself as a hero of any kind.
Music store worker Dominick Brassan (Jean-Christophe Folly) can make himself invisible after a few huffs, puffs and grunts but the burden of his gift makes it seem more like a curse and not worth the painful and exhausting effort. Despite his supernatural powers he is not dashing around the Paris suburbs doing good deeds or fighting baddies or even using his powers to enrich himself in illegal ways, instead eking out a living in a music stock room, which is so soul-destroying he constantly arrives late much to the annoyance of his equally insouciant boss. ______________________________________________________________________________________________________________________________His His alienated existence gives room for a philosophical examination of the quirk of fate that delivered him these powers (he briefly vanished from his cot while a baby and gave his mother the fright of her life). Safe in the knowledge that he is a rare kind and can do what he likes, he spies on women – one of whom is the blind musician Elham (Golshifteh Farahani). Ironically, he discovers that she is one of the few who can sense his presence when he is invisible and this is a suitable metaphor for her own ability to see into the soul, despite  – or because of her blindness.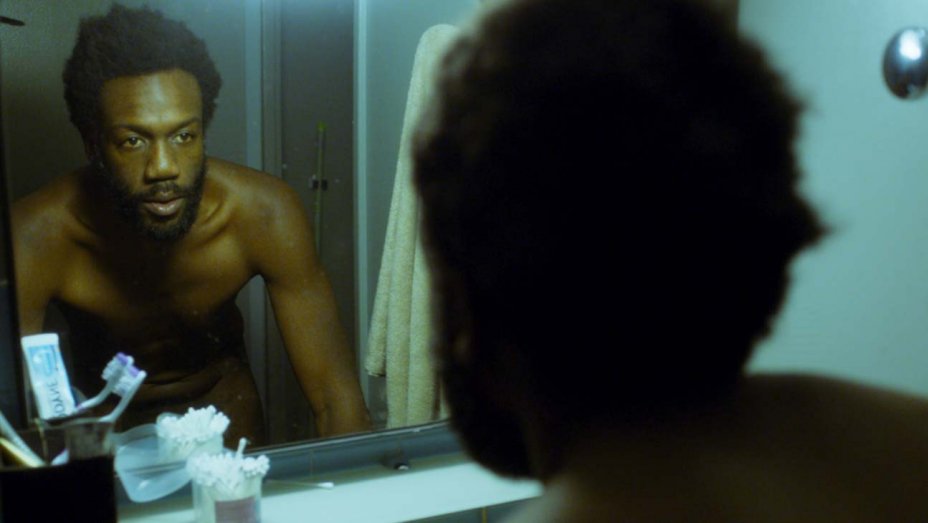 Jean-Christophe Folly stars as Dominck Brassan in Blind Spot, 27th French Film Festival, Cine Lumiere
This relationship develops despite the fact he already has a girlfriend Vivek (Isabelle Carre) whose pals believe her preference for black men stems from 'post-colonial guilt'. Regardless, Dominick seems unconvinced with her affections and treats her merely as an on-off companion who serves to counterbalance the solitude of those morose, pessimistic incidents of his life.
The anti-hero themes are a pretty timely and refreshing antidote to the Marvel and DC mega-movies that dominate cinema. If cinephiles thought the Batman movies were darker and deeper than the expected superhero fare then L'Angle Mort is so off the superhero mark it should be termed 'genre-neutral'. For this is a superhero who is controlled by his superpower as much as the other way round.
Even by the end of the film he hasn't learned to control when and where it happens and for how long. In fact, he's hapless enough to wander the streets naked when his invisibility does wear off unexpectedly and a bunch of street thugs chase him down the street as if he's a freak. Which he certainly feels he is.