Nigerian poet-playwright Inua Ellams reimagines Chekhov's Three Sisters in an Igbo household during the 1960s Biafran War and delivers a poetic and powerful message about sibling bonds tied to these ethnic and nationalist uprisings.
The wonderful set designed by Katrina Lindsay charms with a special kind of shimmering provincial village energy. The audience will also be charmed by how these characters play out privileged family life under these design elements and the stark switch of events after the interval. The switch from the brightly lit Appolline feel to the foreboding Dionysian darkness, follows the political and historical context of the play and the gruesome events to come.
Some prior knowledge of the Nigerian-Biafran War (1967-1970) is helpful, but you soon pick up on the secessionist atmosphere of southern Nigeria three years after Britain gives Nigeria independence. Chekhov's three sisters Olga, Marsha and Irina are now schoolteacher Lolo (Sarah Niles), unhappily married Nne Chukwu (Natalie Simpson) and 20-year-old Udo (Rachael Ofori). Their conversations rarely stray from the desire for this Igbo-ruled state and the mess left by the British after they created a Nigeria made up of 250 different ethnic groups, the largest of which are the Igbo, Yoruba and Hausa-Fulani.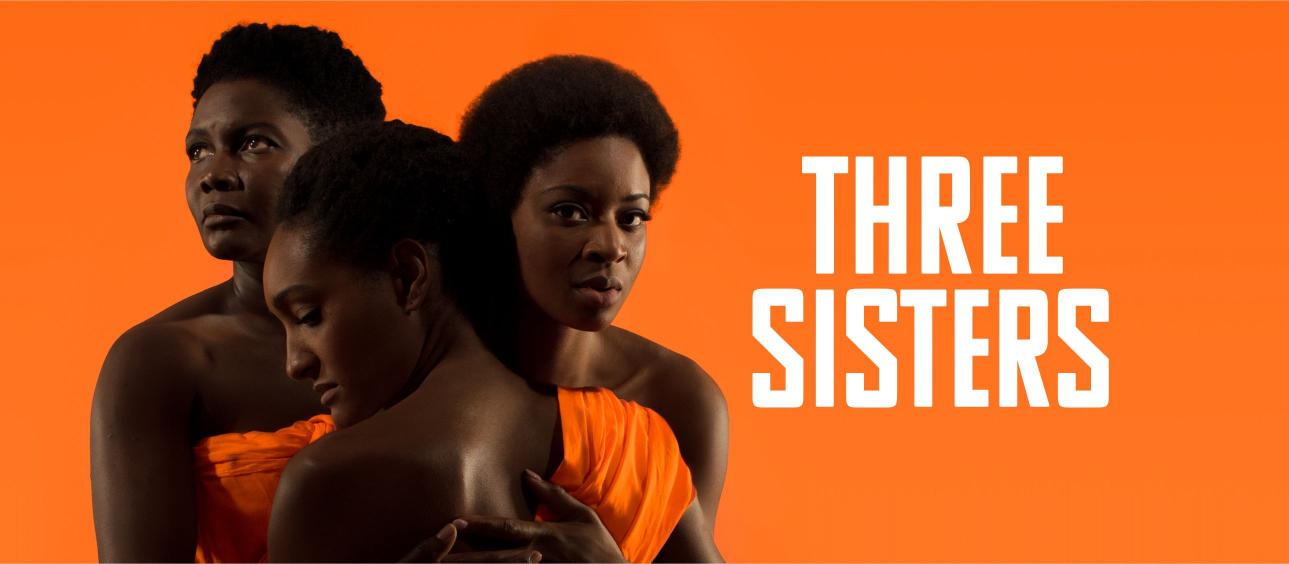 Lolo is the powerful, central matriarchal figure where no mother is present. Her balanced views on both Igbo secession and the British influence on its former colony are carefully delivered to interject the hostility towards Britain arming the Nigerian military state who are determined to suppress the Igbo uprising. Her younger sisters are more caught up in relationship issues than she is but even these are seamlessly tied to the wider Nigeria-Biafra conflict.
Director Nadia Fall's commitment to the moral tone in the dialogue sets it aside from the original Chekhov version. Such a difference would be inevitable anyway considering the difference in location, history and ethnicities. Much of what received knowing murmurs amongst Africans in the National Theatre would hardly resonate in early 20th century Russia and Europe.
Having mentioned Inua Ellams' background as a poet, as the play draws to an end a confluence of powerful dialogue leaves you with lines to remember. With all three sisters forced to re-examine their places in an independent war-torn Biafra and bodies piling up in their house and in the fields outside, the colours of death are heavy in their words. Again, these same colours are underscored by the effective stage lighting by Peter Mumford. Even the drinking water turns red with blood.
National Theatre Lyttelton Theatre. National Theatre, Upper Ground, Lambeth, London SE1 9PX, United Kingdom