The blazing British summer and Covid cautions make rooftop dining in the open air much more desirable. The Coq d'Argent in Bank is a French restaurant that is a class above the rest in that department.
The summer weather will, no doubt, encourage British diners to try outdoor dining and help support the UK hospitality industries. The Covid 19 restrictions have made al fresco and rooftop options more appealing so the rooftop gardens of the likes of Coq d' Argent beckon for classy diners. This elegant French restaurant close to Bank station is on every meaningful list of London's best rooftop restaurants and after one visit you'll see why.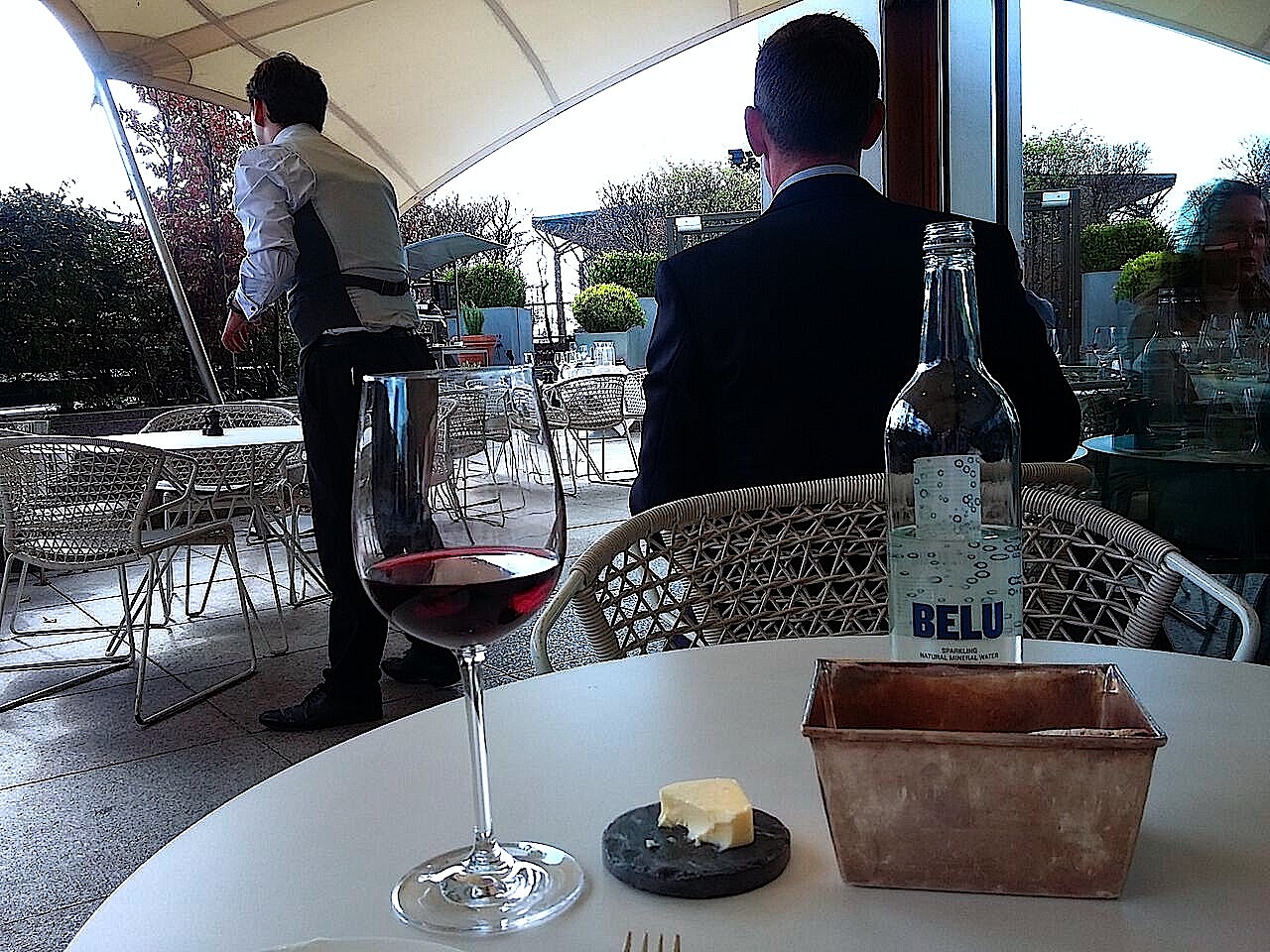 One mention of French restaurants and you'll imagine the highest culinary standards and subtle gourmet touches – the sophisticated décor and atmosphere always a Gallic standard, translates as an international brand found in both upmarket and budget eateries. Coq d'Argent gives you all this and more but with the added perk of being several floors up and with amazing rooftop views of the capital.
The elevator entrance is so nondescript that you could almost walk past it but there's an air of exclusivity about this very plain entrance – as if it were a best-kept secret for a select clientele. And while this plainness may be the case for the elevator, not so for the playfully postmodern architecture of the entire office building itself. It was designed by James Stirling, one of Britain's greatest architects and its distinctive stripes of pink and yellow limestone make it a Bank and Mansion House landmark.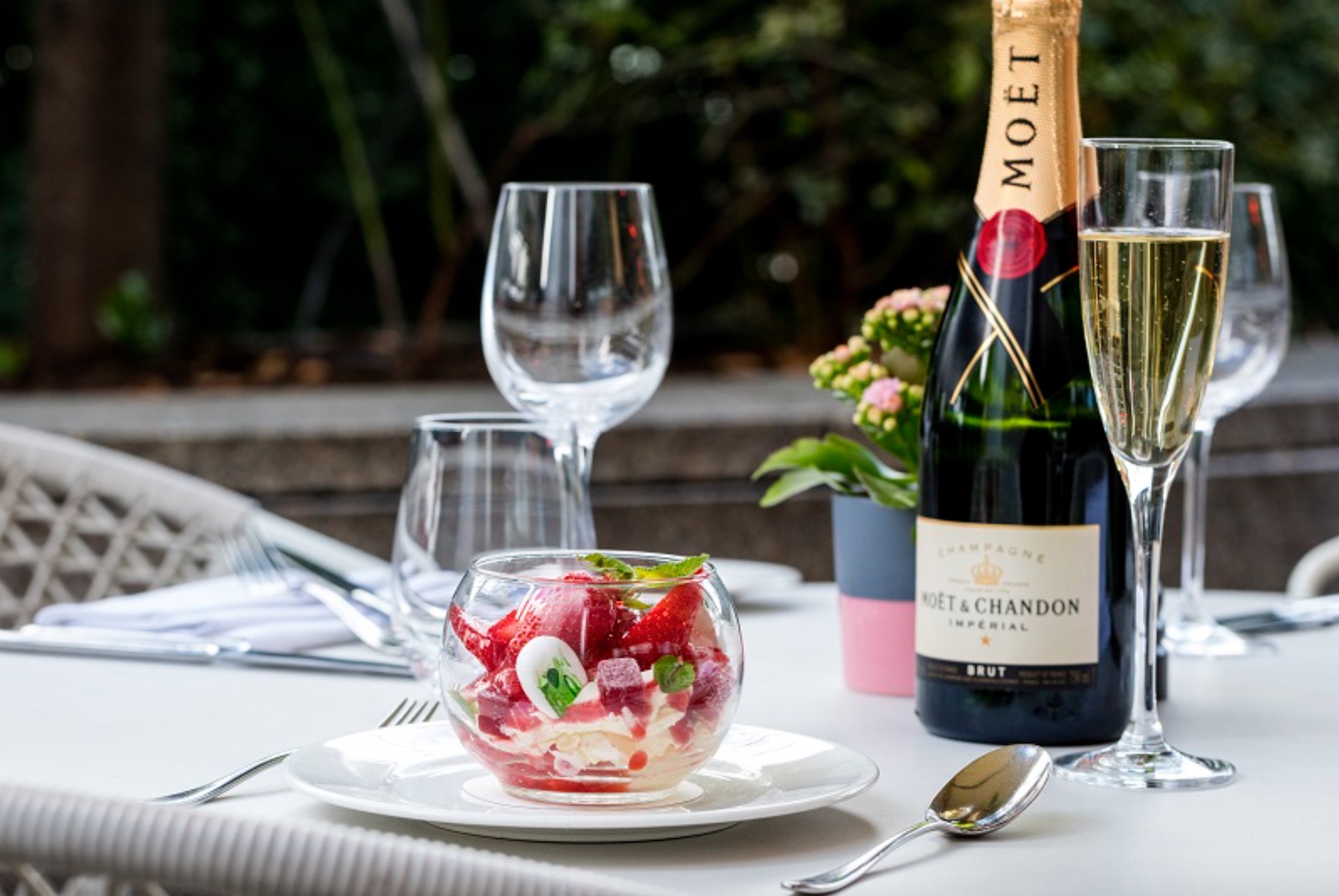 Cuisine. Culture. Architecture. With expectations now reaching critical mass, Coq d'Argent still rises to the occasion delivering first-class service from reception to table. Attentiveness without lingering over your every nibble: and these are nibbles of the highest order. A recommended starter of Fromage de Chevre may have the fretful diner scrutinising every element of the ingredients for something familiar. The Poitou goats cheese pastry, pepper piperade, basil & honey dressing parcel wrap will appeal to the fine food connoisseur and even fussy Philistine.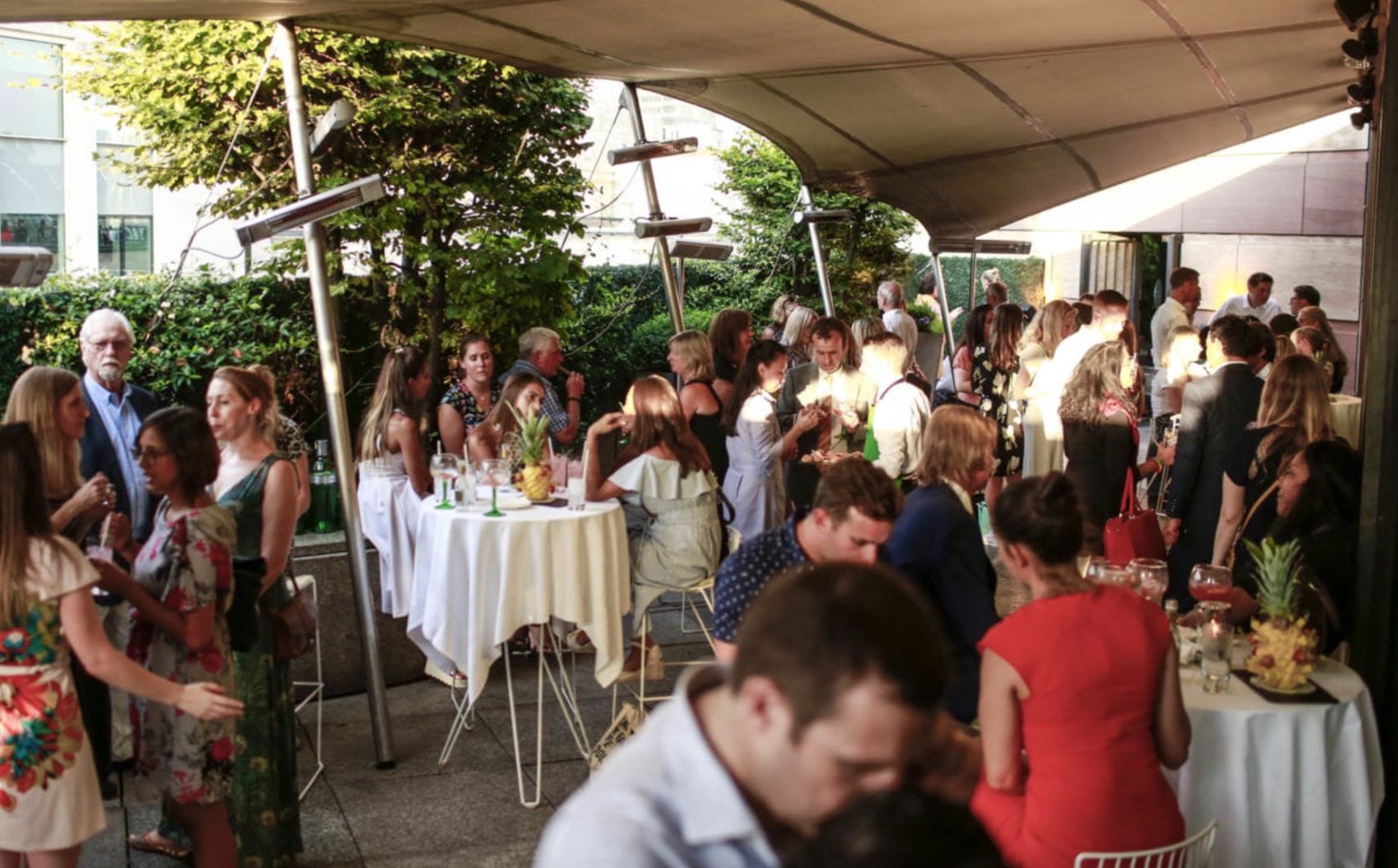 Between bites take in the landscape gardening; the immaculate lawns and trimmed hedges in an environment as stimulating to the pleasure centre as the meal itself. Beyond are views of the Gherkin and St Paul's. That amazing City skyline is the only connection to the hustle and bustle of the surrounding office life. Having said that, the majority of diners are exactly that (on this day, at least) – city types on lunch and in some cases very long lunches.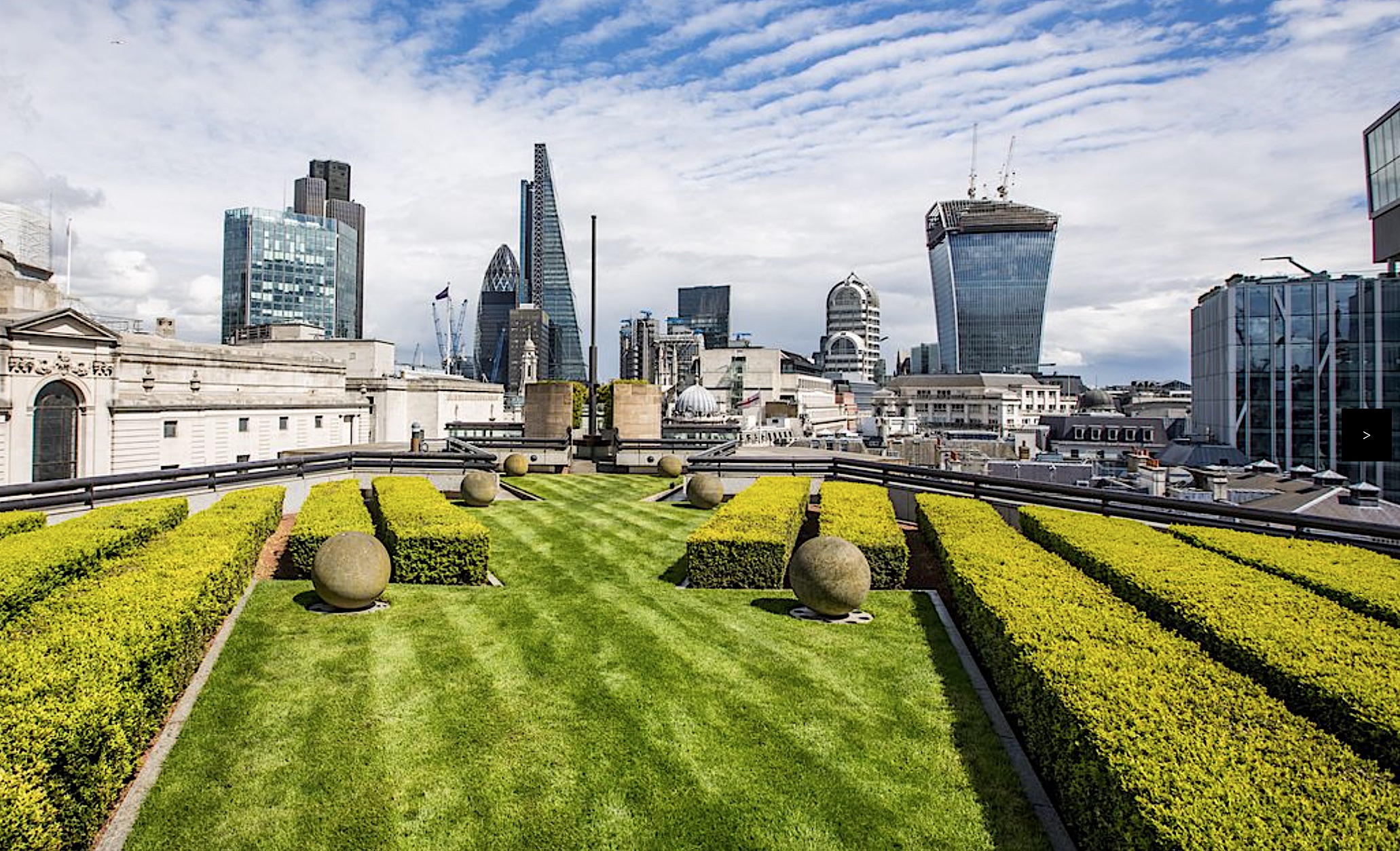 Is it pricey? It's a French restaurant and it's in the City. But there's probably a McDonalds just a few minutes off the Bank Station. Failing that, wallow in the Gallic delights of a recommended main course of Poulet de Supreme. Succulent chicken prepared for the tenderest palette in gourmet style portions. For those curious about the ingredients, that's corn-fed chicken supreme wrapped in Bayonne ham, Raclette Cheese and Belle de Fontaway Potatoes.
Coq d'Argent will make you an al fresco convert whatever your budget and background because the waiters, sommeliers and reception staff are never too far away or too busy to let you know you are worth going the extra mile.