With the UK's obesity levels now topping the European rankings the urgency to get fitter has never been greater. Even the official NHS website described our nation as the "the fat man of Europe" citing figures from the UN Food and Agriculture Organisation showing one in four Brits are obese. This is the highest in Western Europe with Ireland placed a worrying second to the UK.
We hard-working Brits are often pushed to find space for basic healthcare regimes and some of the often used excuses are pretty valid – lack of time, lack of money for expensive kit and Fitbits. However, there's one excuse that holds little weight (forgive the pun) that's the "I'm too old for this" argument of the middle-aged contingent that have settled for sofa life and the odd pint. Inspiration is often drawn from successful examples so here is a list of inspiring athletes and fitness types who did it well into middle age and even into senior years.
WEIGHTS – Danish powerlifter Svend Stensgaard is a granddad at 95 but he can bench press 290 pounds! Britain's oldest weightlifter 81-year-old Ted Brown from Bletchley, Buckinghamshire can easily lift his own bodyweight. He has won numerous national titles but only started lifting weights aged 40. Similarly, 80 year old American Ernestine Shepherd started at the same age but now incorporates daily 10 mile runs into her gruelling weight training regime.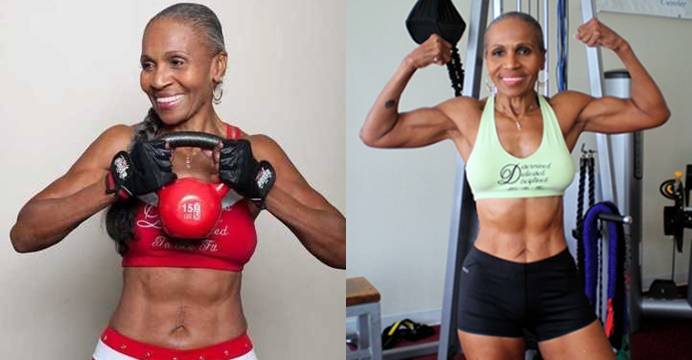 BOXING – Bernard Hopkins is the oldest world boxing champ in history, winning the IBF title against Tavoris Cloud aged 48 and boxing on till he was 52. He took that record from legend George Foreman. Foreman had classic fights with the likes of Ali and Frazier in the 1970s and regained the heavyweight title in 1994 aged 46 with a 10th round stoppage of Michael Moorer. That heavyweight record still stands.
MARATHON – 78-year-old Dan Schuff is the oldest recorded winner of a marathon race, winning in 6 hours 13mins. He achieved this feat on Nov 28 2013 in San Antonio Texas, USA. 105-year-old Fauja Singh is the world's oldest marathon entrant while the London Marathon's oldest entrant is 83 year old retired civil servant Ken Jones who has entered every event in the capital since 1981.