The David vs Goliath Martial Art
Jiu-jitsu first emerged as Jujutsu in its birthplace of Japan. The name literally means the soft arts and is so called because you are using the soft forces of leverage and locks against the more direct or harder forces of an opponent who may be bigger than you or armed. The Brazilian jiu-jitsu version came to global prominence in 1993-4 when UFC champ Royce Gracie (a middleweight) challenged and defeated heavyweights from other combat disciplines. His David vs Goliath victories shocked many and validated his fighting techniques. If that wasn't enough, his fighting family even challenged other martial artists to visit their gym and test their skills against them.
The post-millennium revamped UFC with MMA supremo Dana White at the helm again brought Brazilian jiu-jitsu to prominence as its champions dominated in many weight divisions. However, a lull followed after non jiu-jitsu stars such as Ronda Rousey (judo) Conor McGregor (mixed martial arts) became its bonafide superstars and became so famous they even put world level boxing in the shade. Nate Diaz's 2016 victory over the seemingly unbeatable McGregor using a jiu-jitsu choke hold again underlined its David vs Goliath victory techniques and increased its popularity in the UK.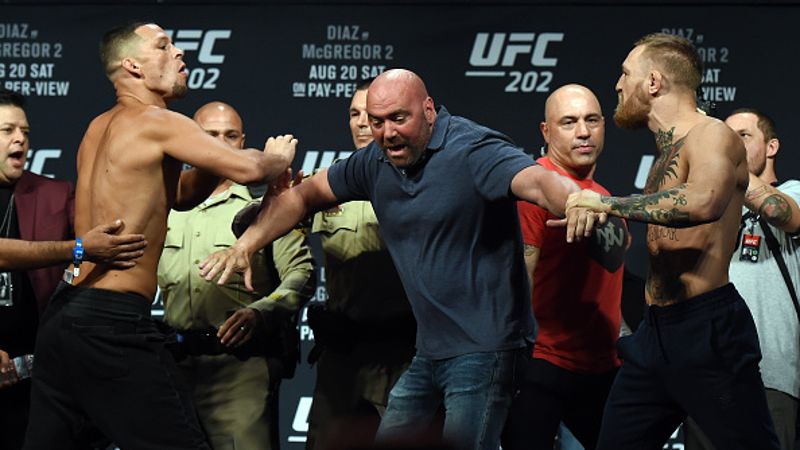 London Fight Factory, 19 Ebenezer St, London N1 7LU. Recognised as one of the best MMA gyms in London. Brazilian Jiu-jitsu, Muay Thai, Boxing, & Wrestling
Fight Zone London, 16-22 Pritchard's Rd, London E2 9AP. Brazilian jiu-jitsu Kids, Adults and Beginners, Intermediate and Advanced classes. This gym has developed a number of world and European champions
Roger Gracie Jiu-Jitsu Academy, London. 149 Freston Road, London W10 6TH. 10 Times world champ Roger Gracie knows his stuff. His grandfather Carlos Gracie was the founder of Brazilian jiu-jitsu.
Gracie Barra London Bridge. Lion Court, Tokei Centre 28 Magdalen Street, SE1 2EN, London. The Gracie jiu-jitsu tradition is continued at this South London gym. Head Instructor Eduardo Carriello is a Brazilian Jiu-jitsu Black Belt third degree.