Model Hedi Naimi prepares for London Fashion Week next month on a mission to not only shine in the fashion world, but help mend relations between her home country Iran and the UK. She talks to What's Hot London? about the recent tension between Iran and the West, her experiences modelling in her country and the transition to the UK catwalks.
How did you get into modelling?
When I was a teenager other people suggested I should become a model but I didn't take it seriously but after a while I reconsidered it and thought 'why not?' I believe I can introduce my own culture and background to the world through modelling and art.
Why did you choose London as the place to pursue your modelling career?
I believe that London is a major metropolitan city with a strong environment for modelling and fashion. Also, I was interested in the London lifestyle, British culture and this nation's amazing fashion industry.
What have been the most memorable events in your modelling career so far?
My first modelling assignments for London Fashion Week in 2018, without a doubt! I was representing three brands at the time and considered myself a pioneering Persian model at LFW. The whole experience was so incredible. Everything from meeting other models, to behind-the-scenes operations and interacting with event organisers to discover the production side.
You're also a visual artist and studying art-related subjects in London?
I am studying art direction at Kingston University and I wish to specialise in fashion direction and pursue this career as a natural development after my modelling. So, hopefully, I will be producing fashion advertisements and therefore work with both models and visual artists.
Which do you prefer art or fashion?
Both. A mixture is a good idea for me because you can express yourself in different ways and it's the best way for me to communicate to the world.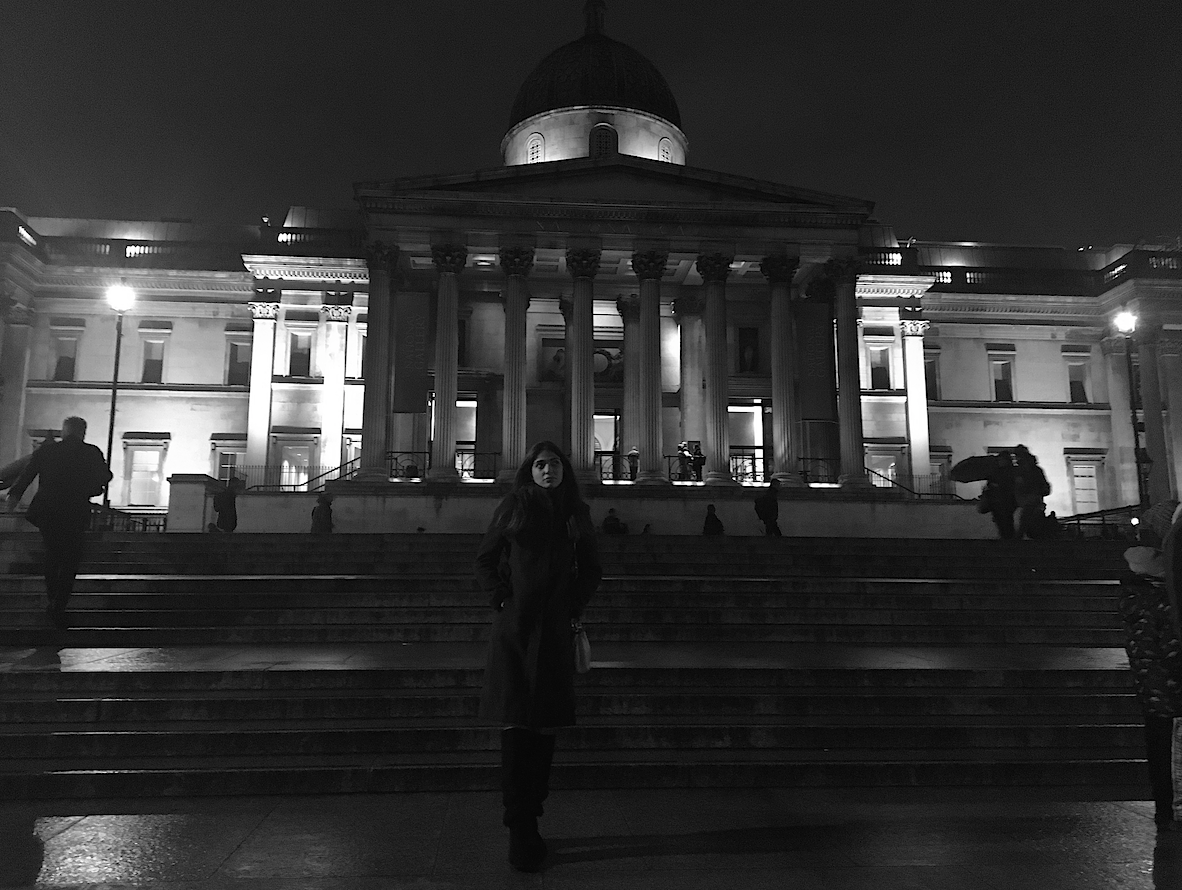 Considering the recent tension, what do you think can bring Iran and the West closer together?
I think culture, art and fashion because we can do so many exciting things together as collaborators. We can bring together those with real talents and also work with the younger generation. It would be amazing. Yes, cultural collaboration is the answer.
Incorrect beliefs about Persian culture affects how models from my country are accepted in the industry. So I want to help Iranian models. I believe women shouldn't give up on their dreams because of the limitations of cultural boundaries or political beliefs. They have to be free to express themselves and follow their dreams. I plan to find a way to help such models experience this dream and educate them about how the industry really is and how hard it is to be successful even in the West. Any investment in such talent will be a good thing.