On December 1st 1919, Lady Astor became the first woman MP to take her seat in the House of Commons but was not the first elected. Sinn Fein supporter Countess Constance Markievicz was elected a year earlier in 1918 but turned it down.

Nancy Witcher Langhorne Astor was born to a wealthy railroad construction family in Langhorne House, Danville, Virginia, and married UK-based second husband Waldorf Astor in 1906. Even before their meeting, the aristocracy was aware of the trend of American society heiresses marrying into British nobility and when asked if this was her intention her reply was "If you knew the trouble I had getting rid of mine….."
__________
Her husband was, like her, a wealthy American expatriate who had made the transition into UK aristocratic society. He was the great-great grandson of wealthy fur trader John Jacob Astor and was Conservative MP for Plymouth Sutton but gave up his seat in the Commons once he inherited a peerage and House of Lords seat from his deceased father. Nancy decided to campaign for his vacant seat, which she won with much fanfare on November 28th
This victory gave her that history-making seat in Parliament but she was not the first woman to be elected to the Commons. A year earlier Irish Republican Countess Constance Markievicz won her Dublin seat but turned it down as a protest against Parliament. Pro Sinn Fein Markievicz scoffed at Astor's privileged background and her lack of involvement in the suffragette movement. Markievicz had been jailed in Holloway Prison because of her forthright campaigning for Sinn Fein and the suffragettes.
Lady Astor remained in the Commons until 1945 during which she had one or two famous exchanges with War Minister Winston Churchill. She was a stern advocate of teetotalism while Churchill was often drunk in office so their clash on the subject was inevitable.
Nancy Astor: Winston, you are drunk.
Winston Churchill: And you, madam, are ugly. But I shall be sober in the morning!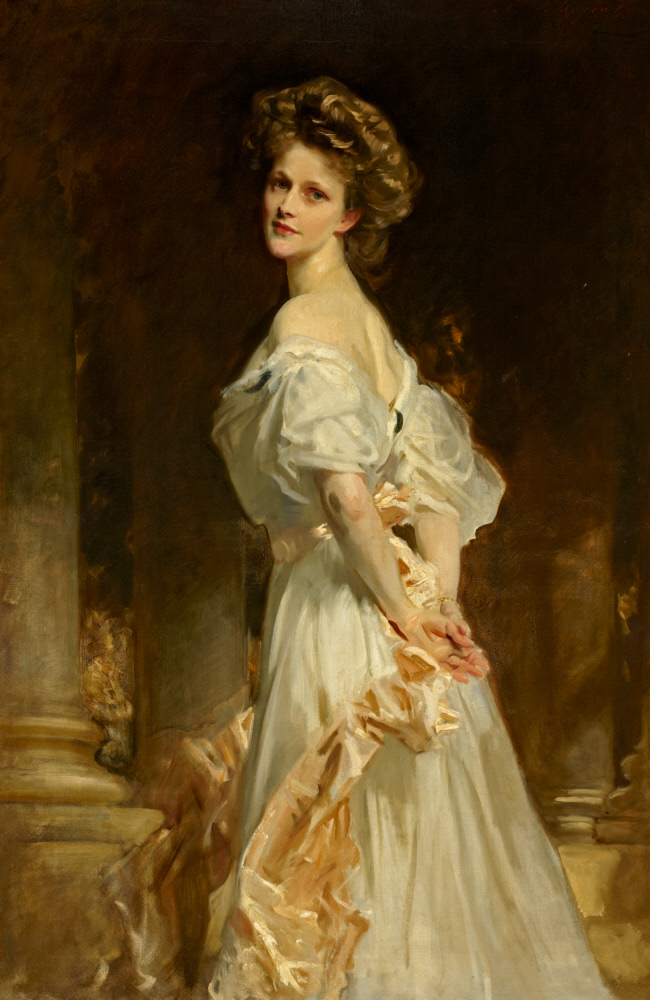 Portrait of Viscountess Astor by John Singer Sargeant, 1909
Even after retirement, she remained a prominent figure. She drifted apart from her husband who had become increasingly left-wing in later years while her staunch conservatism was constant during those post-war years. Her family's slave-owning past became an issue during her frequent US tours. Incredibly, she advised African-Americans to be more like her former black servants and also told churchgoers that without slavery they may never have found Christianity.