East Enders greeted with the sight of the world's most famous band on white horses
During and after the 2012 Olympics held at Stratford's Olympic Stadium, local residents noticed that Stratford's Abbey Rd, DLR station became a stop off point for hordes of international Beatles fans, lost and looking for the famous Abbey Rd zebra crossing that features on the 1969 cover of the Abbey Road album. Problem was, it is in St John's Wood, North West London not Stratford, East London. The East End has its own contemporary cultural signpost as the birthplace of Grime music but the heydays of the Lonely Hearts Club Band are still a distant memory. Even that doesn't compare to an afternoon in 1967 when John, Paul, George and Ringo rode around Stratford on horseback while filming a promo for Penny Lane. The police kept the curious crowds at bay but word soon got round to the cockney masses. After his little stint on horseback John Lennon escaped the crowds and hung around Stratford's Theatre Royal waiting for the rest of the band.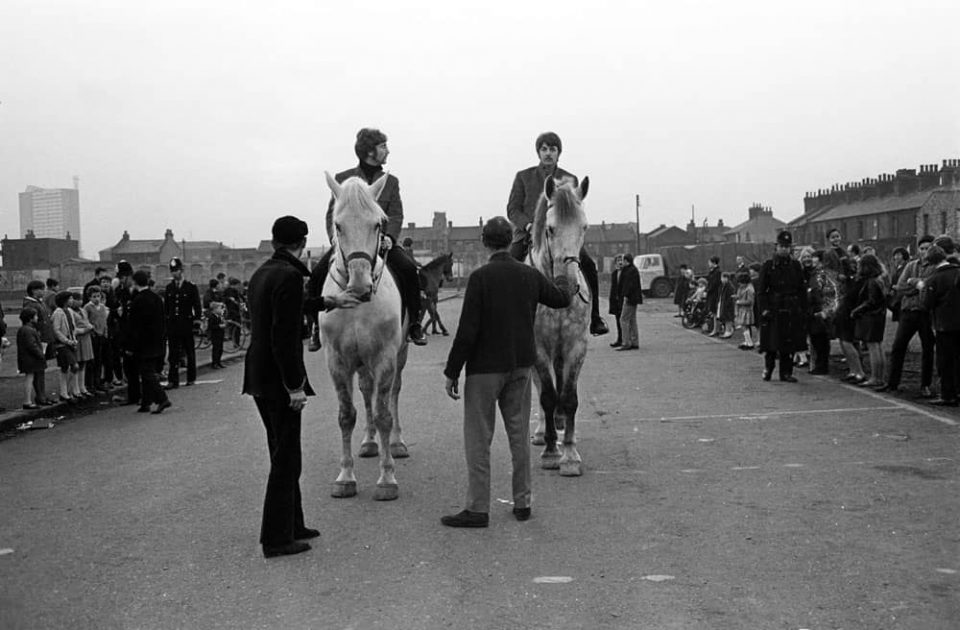 Part of Angel Lane was demolished in the 1970s and Stratford Shopping Centre occupies some of the area. Angel Lane exists today as the thoroughfare connecting Stratford to Leyton and is a thriving student hub.