SELFRIDGES has teamed up with BXR London, which describes itself as the world's first high end boxing gym, to organise an in-store boxing residency throughout February. BXR is the gym where Anthony Joshua trains and he's also on the membership committee responsible for rubber-stamping this boxing pop up.
This Lamyland residency is the brainchild of artist and creative director Michelle Lamy who sought to combine her great passions, boxing, fashion and art in a unique concept. Decades ago Lamy owned her own fashion label and trained at the Wild Card gym in LA owned by Freddie Roach. She pitched the Lamyland idea to close friend Sebastian Manes, the buying and merchandising director for Selfridges. Interestingly, he had previously asked her to create a jewellery-themed Christmas event for the store but she preferred the boxing ring to diamond rings.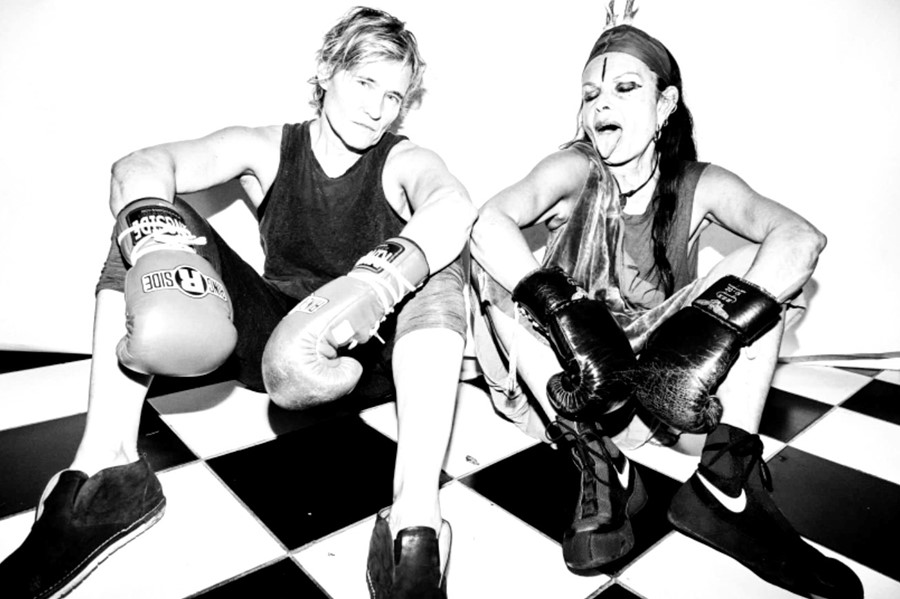 Manes commented: "I feel that together with Lamyland, we've almost made a new fashion brand." Or, at the very least, birthed a new fashion tribe, with the pugilist art at its core and Michèle Lamy as its matriarchal head." He admits the experimental store concept is a first for Selfridges. Traditional boxing sportswear from the likes of Lonsdale and Everlast will be featured but expect to see boxing-themed capsule collections from the top brands such as Versace.
From February 1 – 25 you can pop in to its 3,500 sq. ft. Ultra Lounge basement for a workout at a bespoke gym where you may well bump into the likes of Anthony Joshua or Olympic champion Nicola Adams who have both promised to pay a visit. Although there's no guarantees that you will walk out a world beater you can de-stress on their twenty heavy water punch bags and conditioning stations during 45 minute workouts and one on one sessions. And no need to bring your own gloves or wraps.