Unless you've been living under rock you might have noticed a fantasy-coloured food fad in 2017 called Unicorn which started off with the expected sweets, cakes and pastries in the rainbow-coloured icing and toppings but also unicorn-coloured pizzas and lattes! Bare in mind, this isn't a food fad for kids (despite the cuddly looking Unicorn Chocolate in the title photo).
It peaked in 2017 but is dying a slow death, existing in one or two hip café corners such as Shoreditch and Camden. We discovered 'Unicorns' are rarely sighted in the West End. No sign of the indulgent and over the top Unicorn Freak Shake once available at Maxwell's Bar & Grill, Covent Garden. It was a garish sight to behold with its unicorn hair floss and marshmallow horn. Nor was there any crumb of  reference to the Magic Unicorn Doughnut once proudly displayed by Krispy Kremes (Westfield Stratford and Selfridges, Oxford Street).
However, take a trip to Brick Lane and you might stumble upon a magical pooping unicorn in the Cereal Killer Café. Thoughts of their curiously titled Unicorn Poop Cereal might turn your stomach but it's actually delicious. Sort of Rice Crispies topped with super sweet pastel-coloured wafers and a similarly sugary icing centre covered in hundreds and thousands. It's priced at £4.30 and comes with the added attraction of a cafe that's a bonafide East End tourist hotspot. In fact nothing but tourists there on this particular morning. So if a unicorn pooping over your cereal sounds right up your street then luckily for you this food fad is still hanging on in Brick Lane.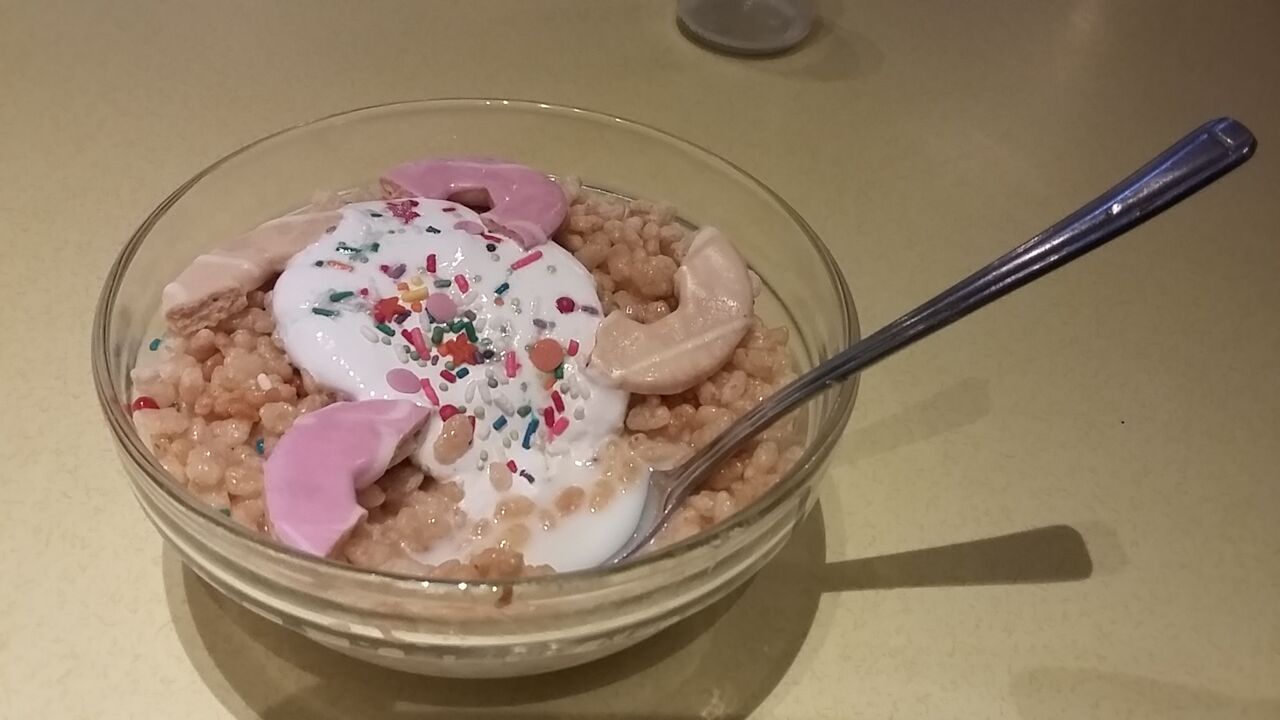 Unicorn Poop Cereal £4.30 (Cereal Killer Cafe)
The elegant L'Orchidee patisserie in Stratford Westfields specialises in handmade cakes so perhaps a bespoke unicorn munch can also be made to order. Certainly, the cuddly toy unicorns on their sales counter indicate the fad isn't quite dead there. The toys actually advertise Unicorn Chocolates and look like kid's sweets. A better option would be their unicorn-coloured layer cakes; green, yellow and two shades of pastel pink. Quite irresistible! And if adults find themselves automatically reaching for their wallets while drooling at the mouth, then if you've brought the kids you'll probable end up remortgaging your house.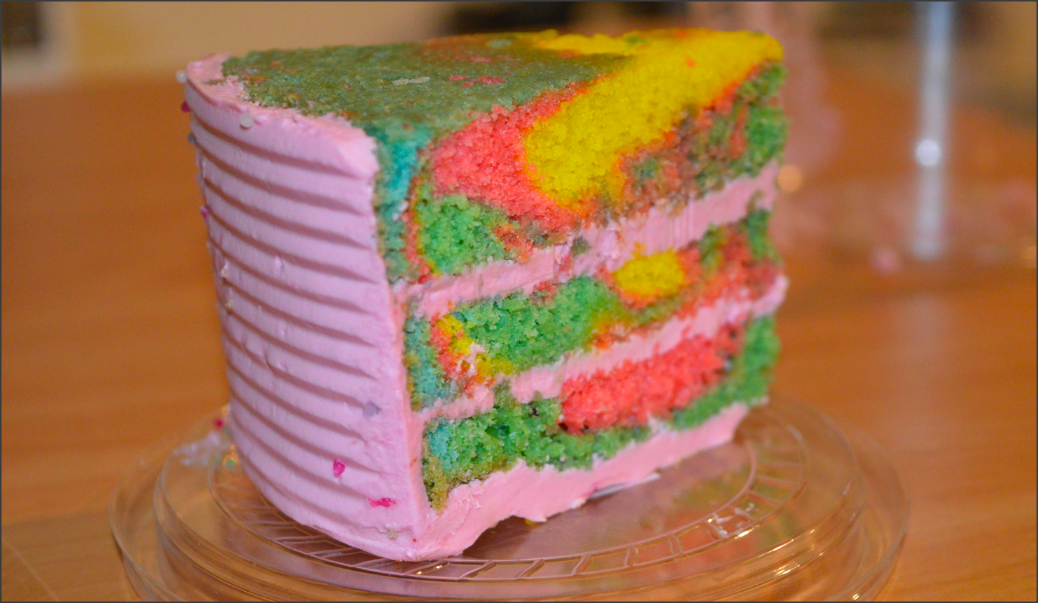 Unicorn cakes £3.95 (L'Orchidee Boutique Patisserie)
Well this unicorn hunt has certainly been an eye-opener. Our verdict on the kaleidoscope-coloured food trend? Here today, definitely won't stay but the fad hasn't quite had its day.