What's Hot London? is literally reaching for the skies with an upcoming inflight printed edition of its online magazine and to make this happen we have set up a crowdfunding campaign that kicks off on Thursday 12th January 2017.
What's Hot London? with its fun, flirty rhetoric has been putting the spotlight on all that's overlooked by mainstream media promoting the undiscovered, unheard or underrated in London as HOT. What's Hot London? has continuously promoted artists, authors, art shows, culture, events, music, history, food, films, theatre, with strong editorial content, local stories,trivia and reviews in its online magazine.
A colourful, vibrant media brand, to limit What's Hot London? as merely a magazine is somewhat lacking in imagination. As we put it, What's Hot London? is as an ethos that rouses Londoners out of their ennui into living passionately with greater connectedness and engagement with their city by fostering a sense of community.
After hosting the super successful Hot Shorts, a film festival of short films by indie filmmakers last October, our next event during X'mas, Hot Bakes brought home bakers together in a friendly, festive duel. We assure many more Hot events in the offing as an effort to build and recognise communities in London.
While the online magazine with its growing readership of 300-500 visitors a day with some days peaking to well over 1000 visitors has proved to be a great marketing platform for people, products, services, businesses and events, the printed inflight edition will offer even bigger hands on market for advertising to the high-worth, attentive, relaxed jet setting audience worldwide.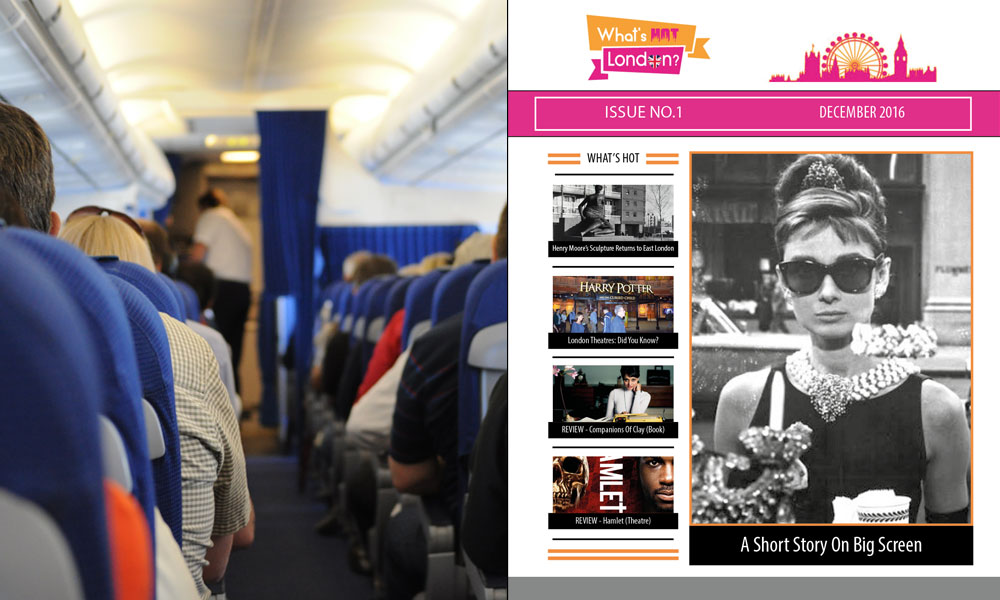 So if are an upcoming talent,business or event and want to get yourselves featured in What's Hot London?'s inflight printed edition to be read worldwide, back our crowdfunding campaign. There are some wicked rewards in exchange for pledges you don't want to miss out on.
Support What's Hot London?'s crowdfunding campaign today!