London has an undeserved reputation as a concrete city with pollution issues, so What's Hot London? travelled to all four corners of the capital to find little-known, tranquil beauty spots that suggest otherwise. Read on, to learn more about these idyllic, secret gems which stand out amongst London's woodlands, parks, gardens and nature reserves.
WEST LONDON – KYOTO GARDEN

If you're ever in Holland Park, Kensington you just might hear the tranquil, heavenly sounds of flute-playing drifting out of their Kyoto Gardens. A regular flautist serenades, inspired by this oasis of calm and such is the vibe everyone treats it as if it's the most natural thing in the world. This traditional Japanese kaiyushiki garden was opened in 1991 and gifted to Britain from Japan as a sign of friendship between our two nations. Their specialist designers produced its tiered waterfalls, ponds full of koi carp and stone carvings. The odd squawk of peacocks surmount the sense of calm, reflection and escape from the urban rat race.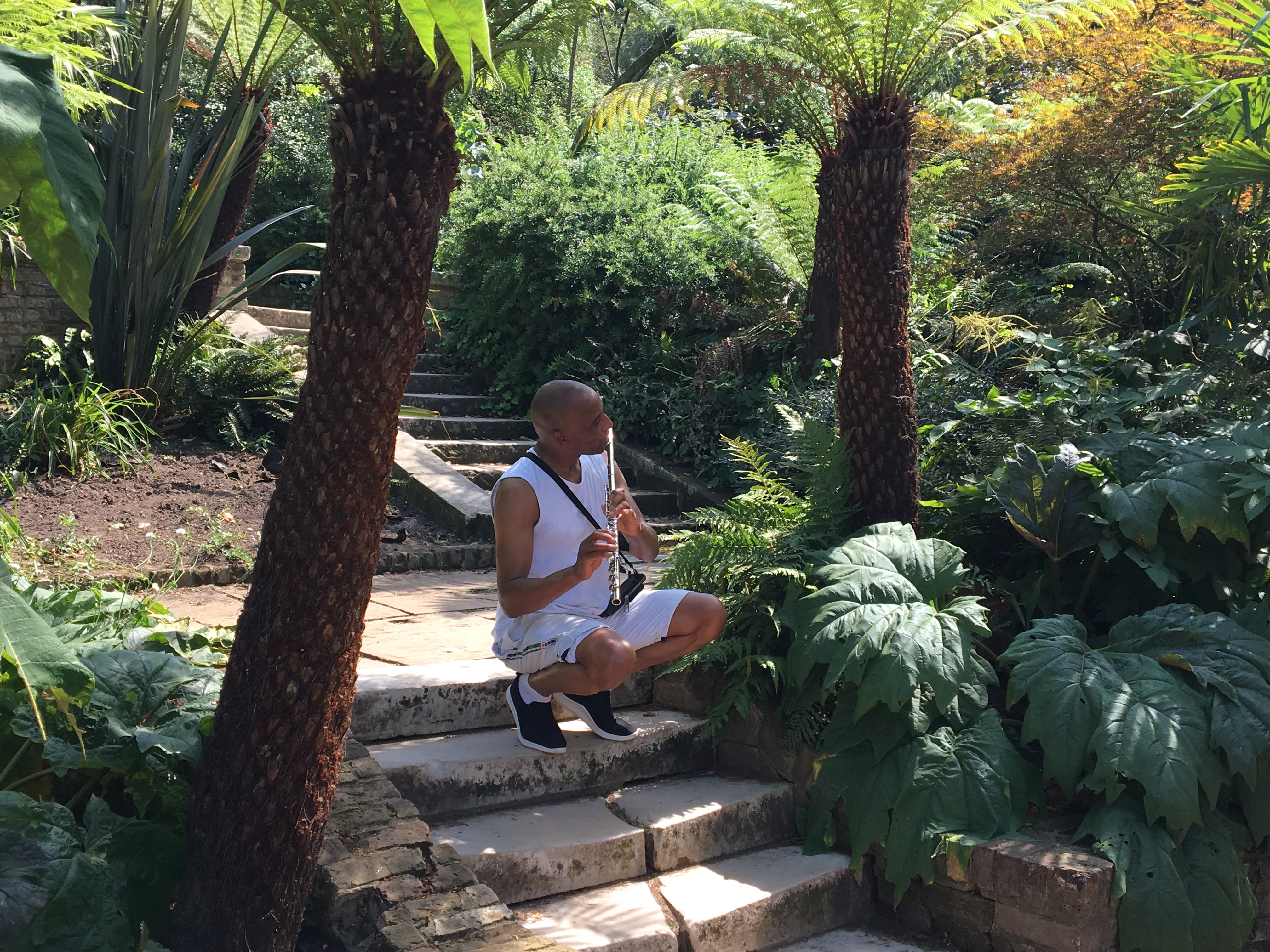 You won't need to be a budding botanist to pick up on the exotic plant life that lifts you into the heart of Japan. The colours of the blossom trees are a fit for the Orient and you'll instinctively feel transported beyond Britain. It's important to get away now and again and that weekend away for reflection is not always possible with busy schedules and low salaries and that's where the Kyoto Gardens come in. So check it out on that grabbed lunch break or put it on that summer must-visit list.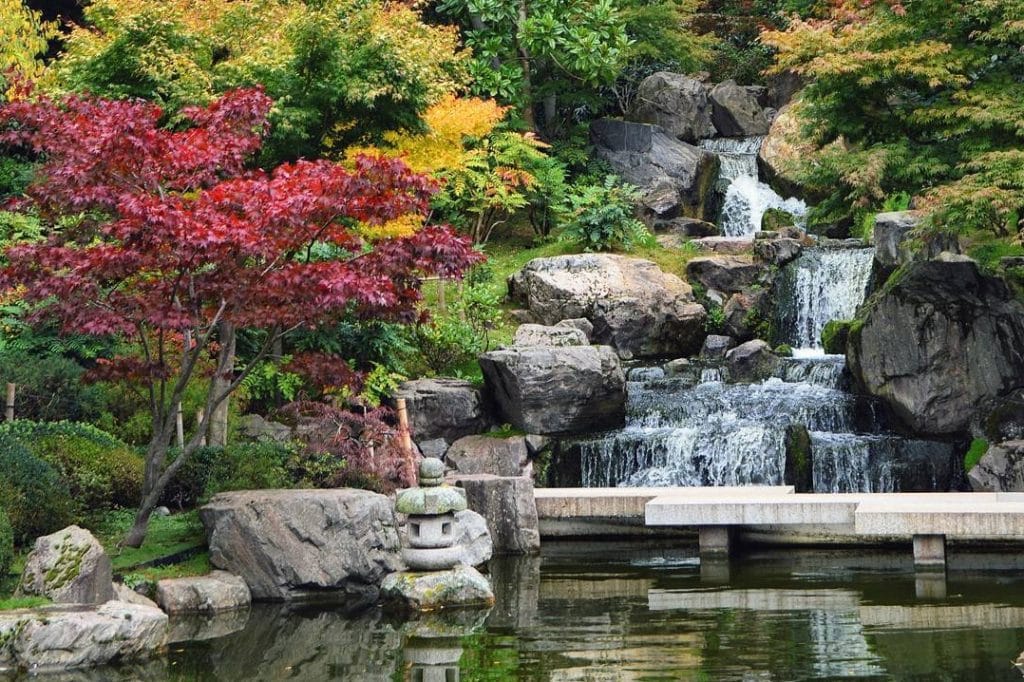 You won't be disappointed. The vibe is pure zen, a summer afternoon here will help you re-evaluate the rhythm of your own existence. At the very least, you'll join the sprinkle of sun loungers respectful enough to honour the environment and atmosphere but British enough to want to grab a suntan in a corner of paradise. Just a handful of visitors are there at one time. Since the height of its popularity during the 1992 Japan Festival in London, it has now become Kensington's best kept secret but those who are 'called' will find it, no doubt. Kyoto Garden, Holland Park, Holland Park Ave, Kensington W11 4UA.
EAST LONDON – BETHNAL GREEN NATURE RESERVE
Heading east, you'll find more working class communities than in Kensington and also an intriguing social history involving tales of world war 2 bombings and modern-day housing estate communities building the environmentally-sound Bethnal Green Nature Reserve. It was originally a churchyard bombed during the war and  an abandoned ruin until fly-tippers decided to use it as a dumping ground. It was rescued in 2014 by joint community action; residents and local artists working together to create a woodland oasis with a bountiful, chemical-free harvest for their naturally-sourced medicinal products.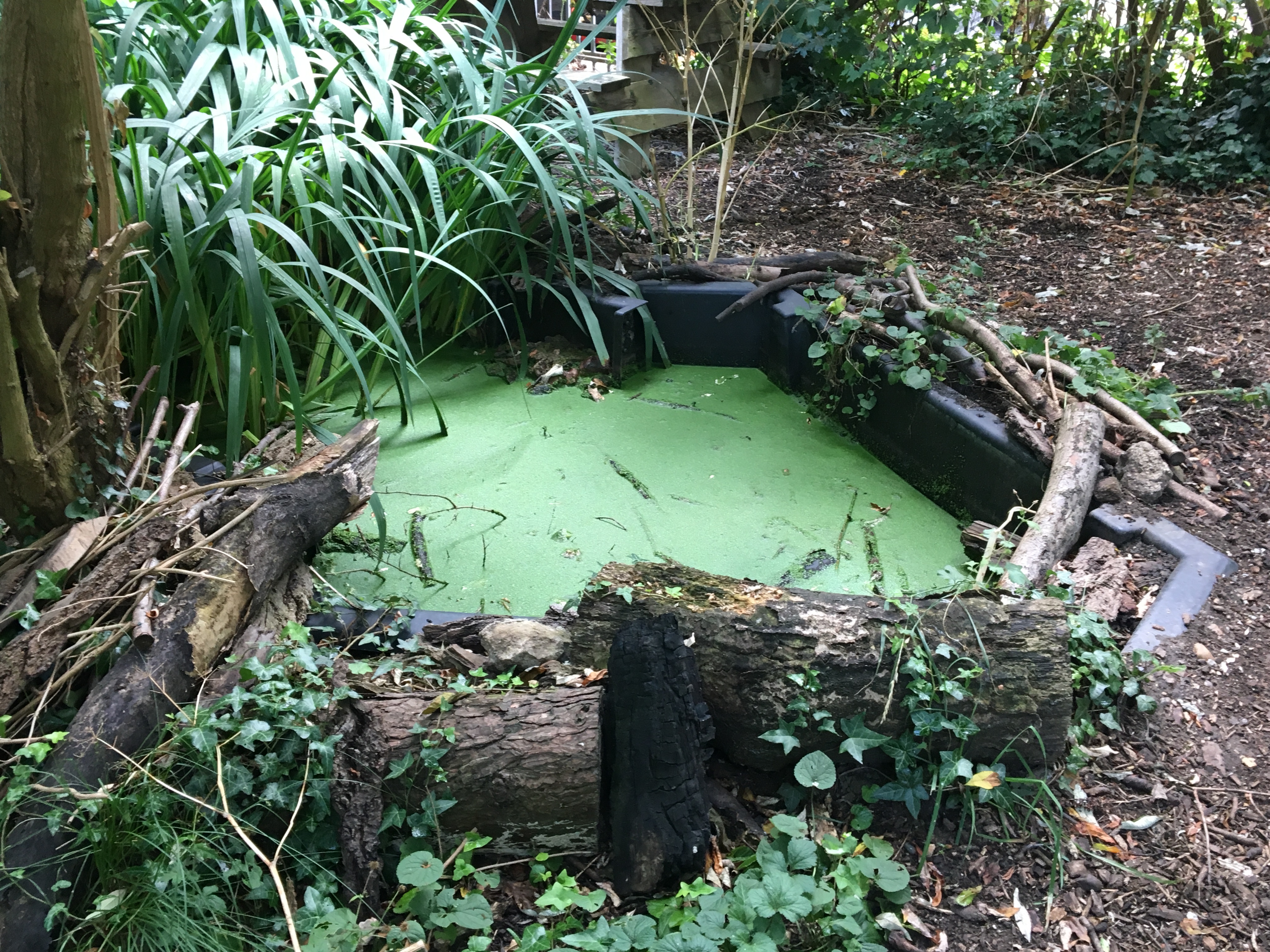 The ponds in the wetlands encourage biodiversity by providing a habitat for pollinators and pest-eating species.
Their Phytology project promotes healing using plants, flowers and medicinal trees all grown in their medicinal gardens. There are also flourishing woodlands and wetlands which provide a habitat for endangered species, every acre carefully designed with biodiversity in mind. It's interesting to see how these environmentalists recycle and replenish using nature. You'll find a wormery where the worms are fed food waste and the waste they produce used to fertilise the nature reserve.
One of the driving forces behind the project is Michael Smythe who built the Medicinal Garden himself and introduced the first bat sanctuary two years ago for this endangered species. He can see the broader value of the nature reserve and refers to it as a cultural institute for the arts, science and humanities (they even have an artist-in-residence, Gail Burton). You can see why this is a suitable description, you leave every visit with a wealth of learning and a new perspective on the environment and the fragility and abundance of nature.  Bethnal Green Nature Reserve, Middleton Street, Bethnal Green, London E2 9RR. Visiting by appointment only.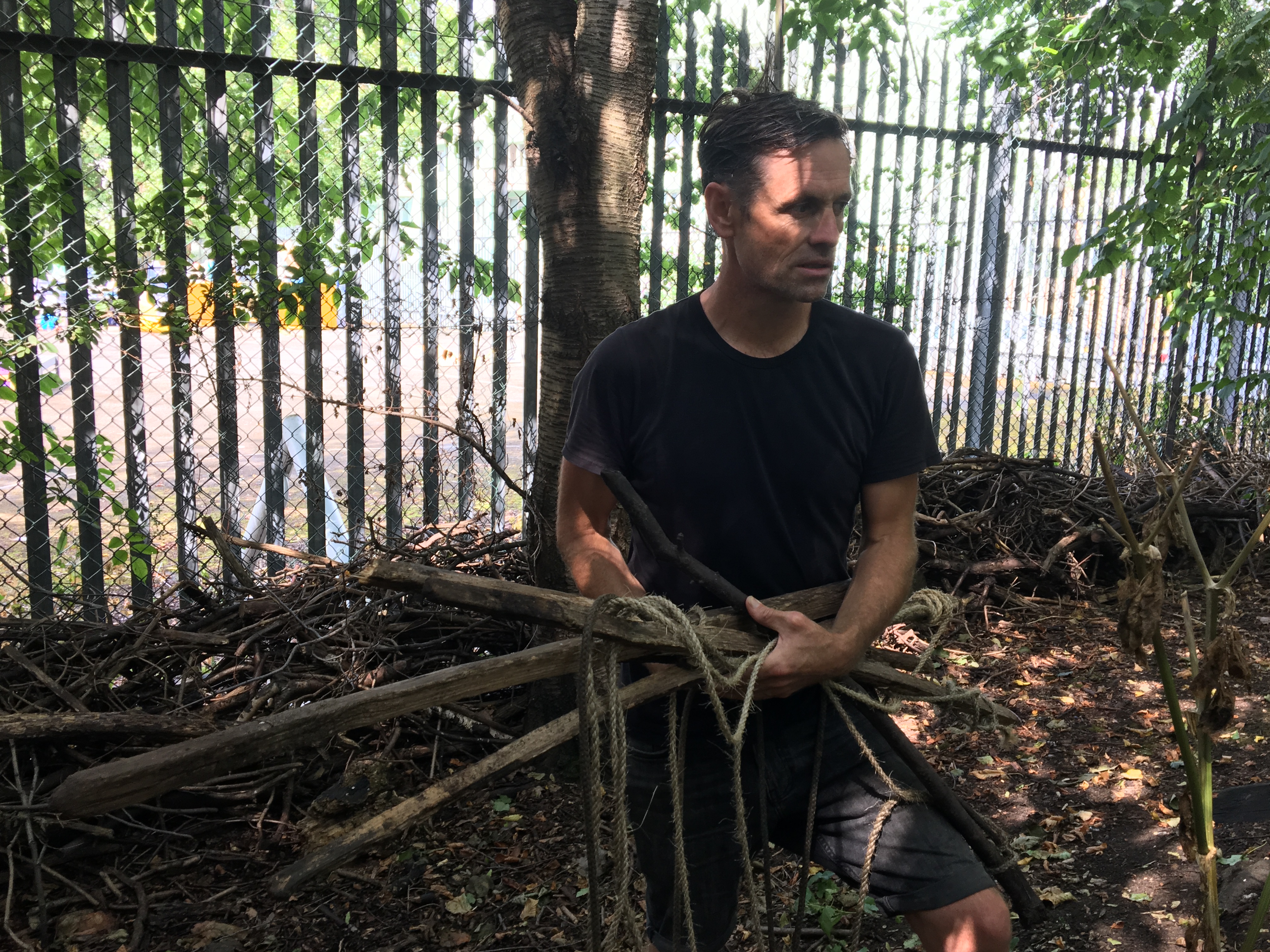 Michael Smythe built the Phytology medicinal gardens and their first bat sanctuary.
NORTH LONDON – HAMPSTEAD HILL GARDENS AND PERGOLA

Hampstead is not without its leafy and green areas but they have some way to go to out leaf and green this sprawling, magical place. There's an untouched atmosphere and the views across Hampstead Heath leave one awe-struck. The grounds around the spiralling metal stairway leading up to the pergola are like a forgotten part of London. Overall, there's a very definite Georgian stamp but also interjections of more recognisable modern architecture. Well before you've hit the top terrace, you're wondering whether this has been used as a setting in a famous film or Kate Bush music video. Not quite gothic, but certainly mysterious, ethereal and poetic.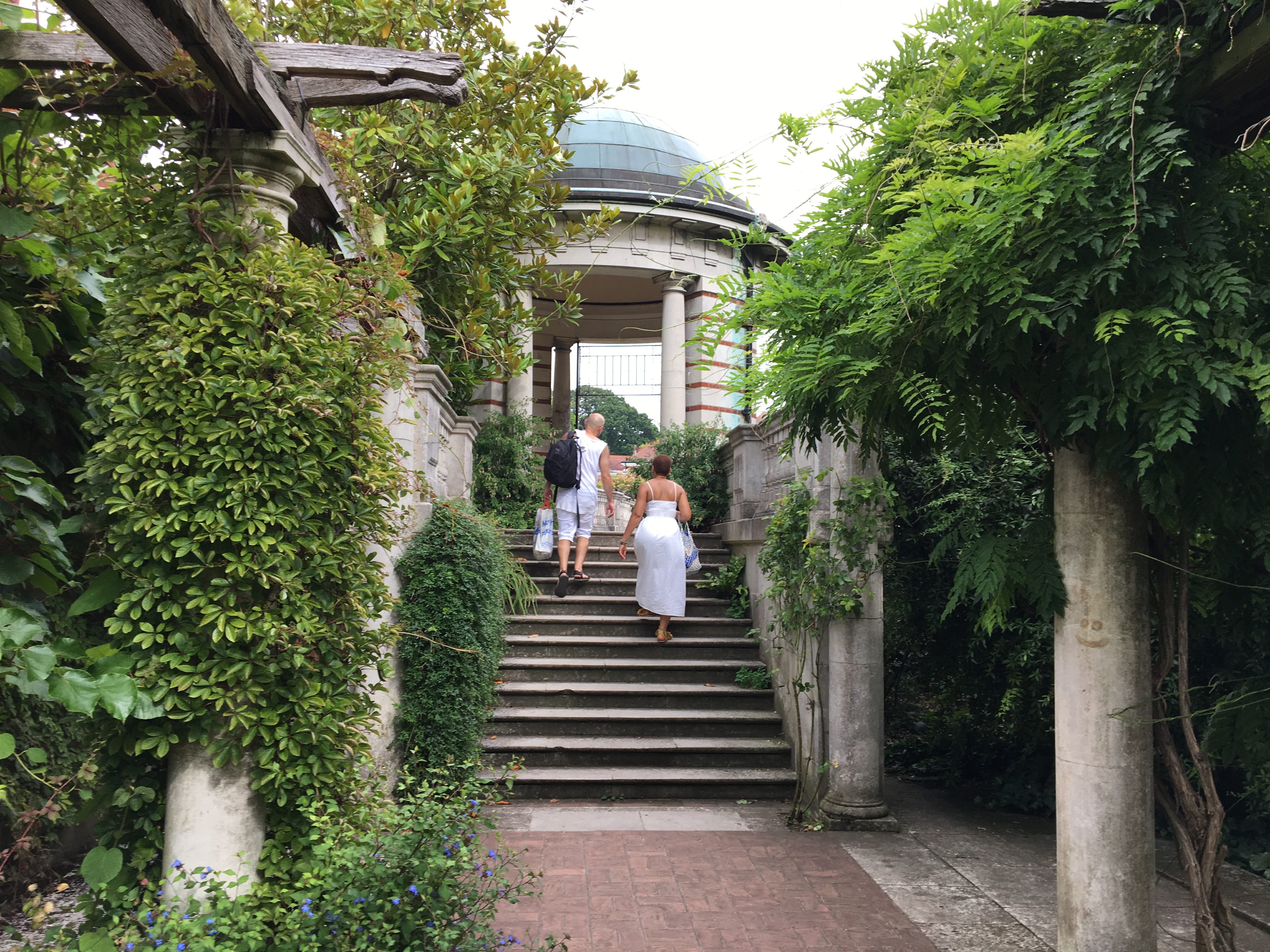 Rundown, rambling, expansive and overgrown are other useful descriptions but nothing quite captures the splendour of this leafy terrace and garden, which is definitely in London's top ten beauty spots. Just as you think you've covered every stairway, it twists and turns again, opening into a new verdant and leafy space more appealing than the last. Other comparative terraces are less magical, mysterious – you get the feeling it was designed by some eccentric 19th-century Romantic nobleman more focused on architectural indulgence than anything else. Someone, somewhere forgot to round off the rambling ends and edges and the Hampstead Hill Pergola is all the better for it.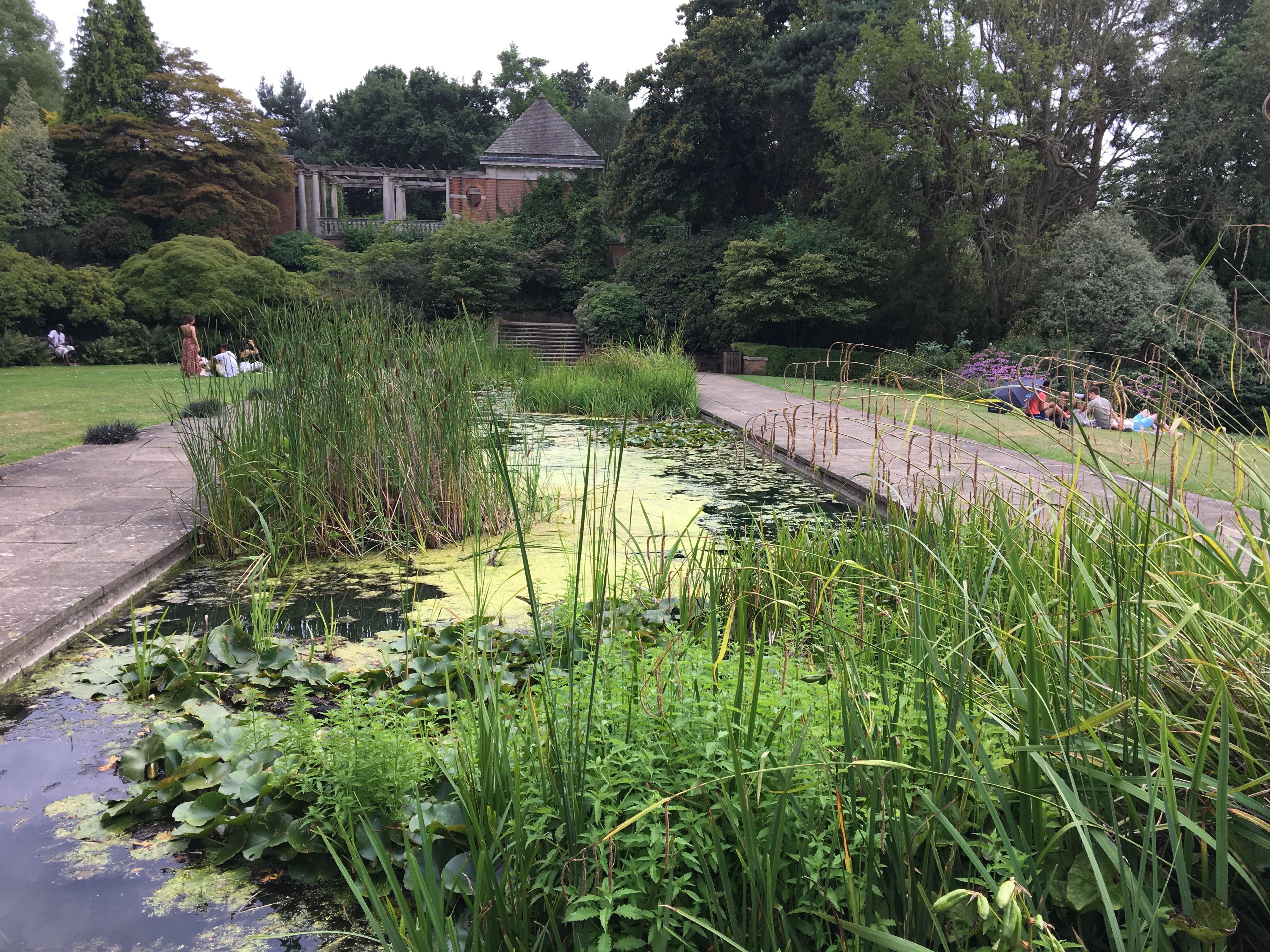 A favourite for couples because of the romantic atmosphere and families and tourists head here too. If you're travelling by public transport and coming from Hampstead Heath overground you'll find the walk up Hampstead Hill a wearisome trek. Best you see it as part of the nature trail experience and a necessary burden lightened by the wonderful woodland and parkland sights along the way. Of course, on the way home it's all down hill! Hampstead Hill Gardens and Pergola, Inverforth Cl, London NW3 7EX.
SOUTH LONDON – LAVENDER GARDENS, VAUXHALL PARK

OK, so you've probably read somewhere that lavender has scientifically proven medicinal qualities and can alleviate the symptoms of stress and anxiety and even induce sleep. Well that anti-anxiety pill produced by Silexan, which has just a hint of lavender oil, has nothing on these fragrant purple fields, so why not just come here to South London for free? It's teeming with friendly pollinators like wasps and bees, and buzzing, itself, with the vibes of eco-therapy and the restorative energies of nature. There's a slightly trippy, sedative atmosphere of calm, so overwhelming is the beautiful scent.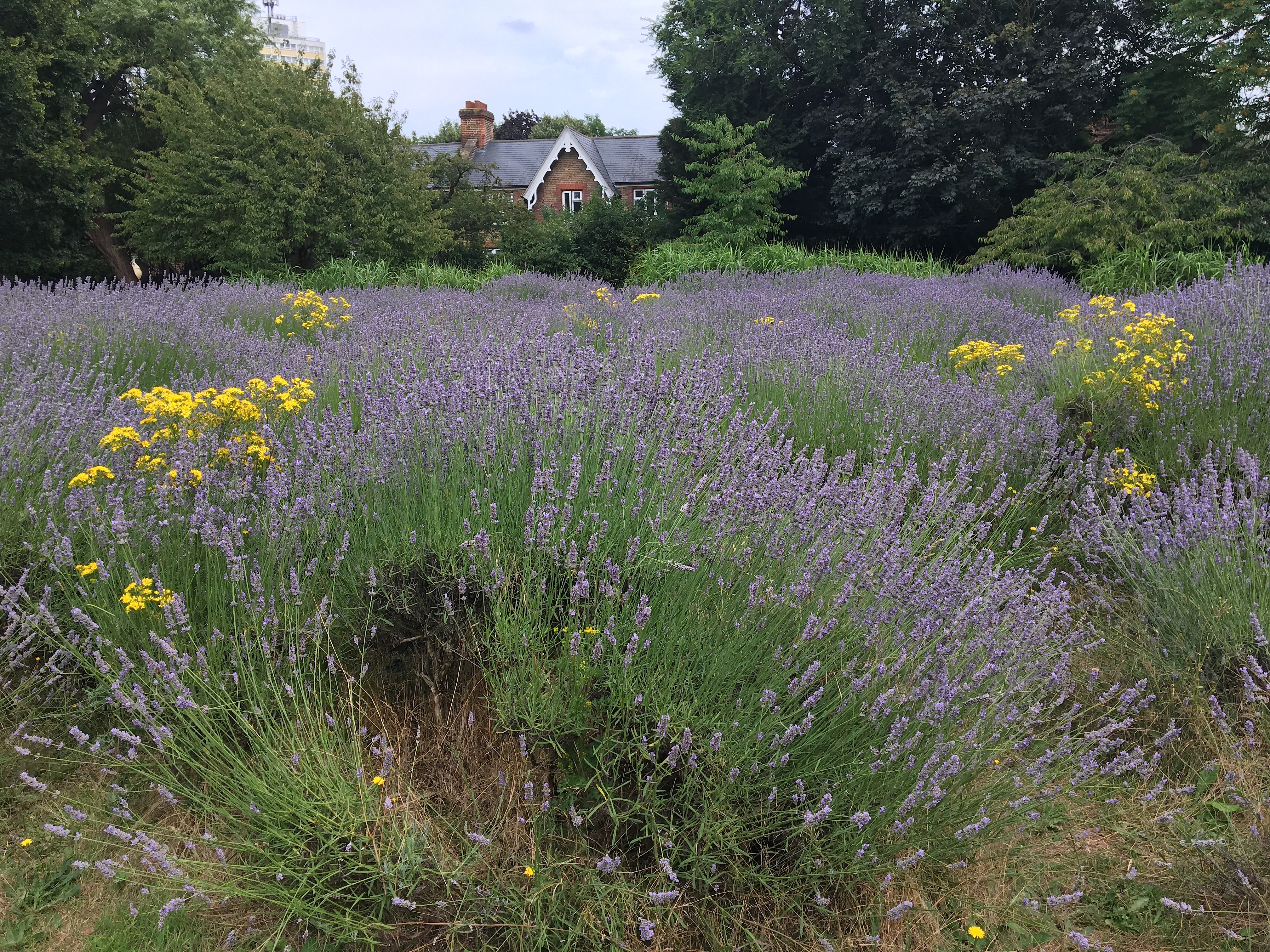 You can either brave the centre of these gardens and take it all in (it would be a shame to come all that way and not do so) or there are benches dotted around the fields for more respectful members of the public too cool to bed down and sleep away their day-to-day worries under the afternoon sun. And one or two visitors do?
We'd advise you to respect the environment and keep to the designated paths running through the fields. These are clearly marked out and ensure that the gardens can be enjoyed by all and the flowers are undamaged when harvested by community volunteers for their lavender oil. There is an annual community harvest with the oil sold at South Lambeth Market. Lavender Gardens, Vauxhall Park, 12 Lawn Lane, London SW8 1AU