HISTORY is the word that keeps popping up during discussions about the Brexit deadlock, and for good reason. For when was the last time a government used prorogation to thwart the House of Commons? The English Civil War in 1642? 1931? 1945? Most agree, it's been at least a century. Labour shadow attorney general Shami Chakrabarti called Boris's no deal coup 'the gravest abuse of power and attack upon UK constitutional principle in living memory' while international politics professor Scott Lucas, University of Birmingham commented: "This is the biggest constitutional crisis since the 1930s." A journalist at the recent G7 summit told Boris it was comparable to Charles I's dissolution of Parliament in 1629.

This current Brexit parliamentary session has sat for 2 years, the longest since 1642, and the exchanges in the Commons have reached boiling point as opposition mounts to Boris Johnson's super-charged actions which have reshaped British politics. After such a long period in deadlock and no sign of shifting position from either side it's no wonder MPs are at each other's throats.
The layout of Opposition and Government benches in Parliament are unchanged since the Middle Ages to prevent angry disagreements boiling over into duels. The heated events over the past week prove those seating arrangements were well thought out and the deselection of 21 Tories who voted against the PM ensures the battle ranks are still drawn. It was an astonishing number and one of the most ruthless party purges in British political history and made Boris the first PM in history to dispose of his majority.

Still on the subject of history, Conservative MP Philip Lee's grandchildren will be reading about him for decades to come after he crossed over from the Tory benches to the Lib-Dem side while Boris was midway through his speech to Parliament after the summer recess.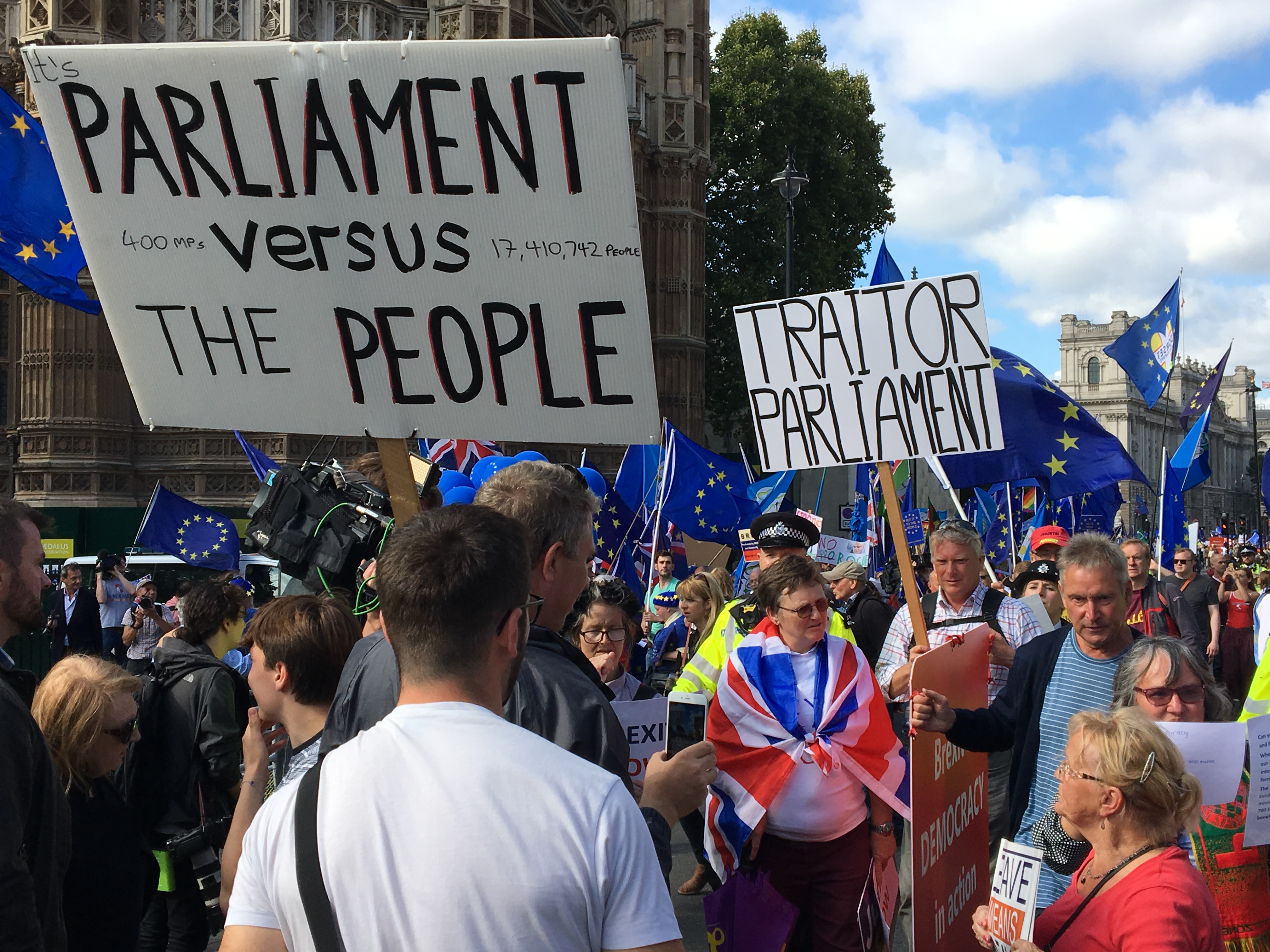 His actions ensure Boris lost his slim working majority of one in Parliament and the Commons can now shore up the legislative functions of the House and diminish Boris's encroaching executive power. They can focus on passing legislation which will block a no-deal Brexit. Ultimately, the PM's audacious bid to suspend Parliament and rush through Brexit faced a historic parliamentary rebellion.
The PM, unperturbed by his 'outrageous constitutional behaviour', hints that he may ignore any anti-Brexit legislation passed by Parliament. After his so-called coup, is this a step too far for British democracy in 2019? Interestingly, both the PM and his cross-party MP opponents claim to be acting for the people. We go straight to the streets and ask Londoners and those visiting the capital what they think about Boris' actions.
What's Hot London? asks 'IS THIS A COUP?'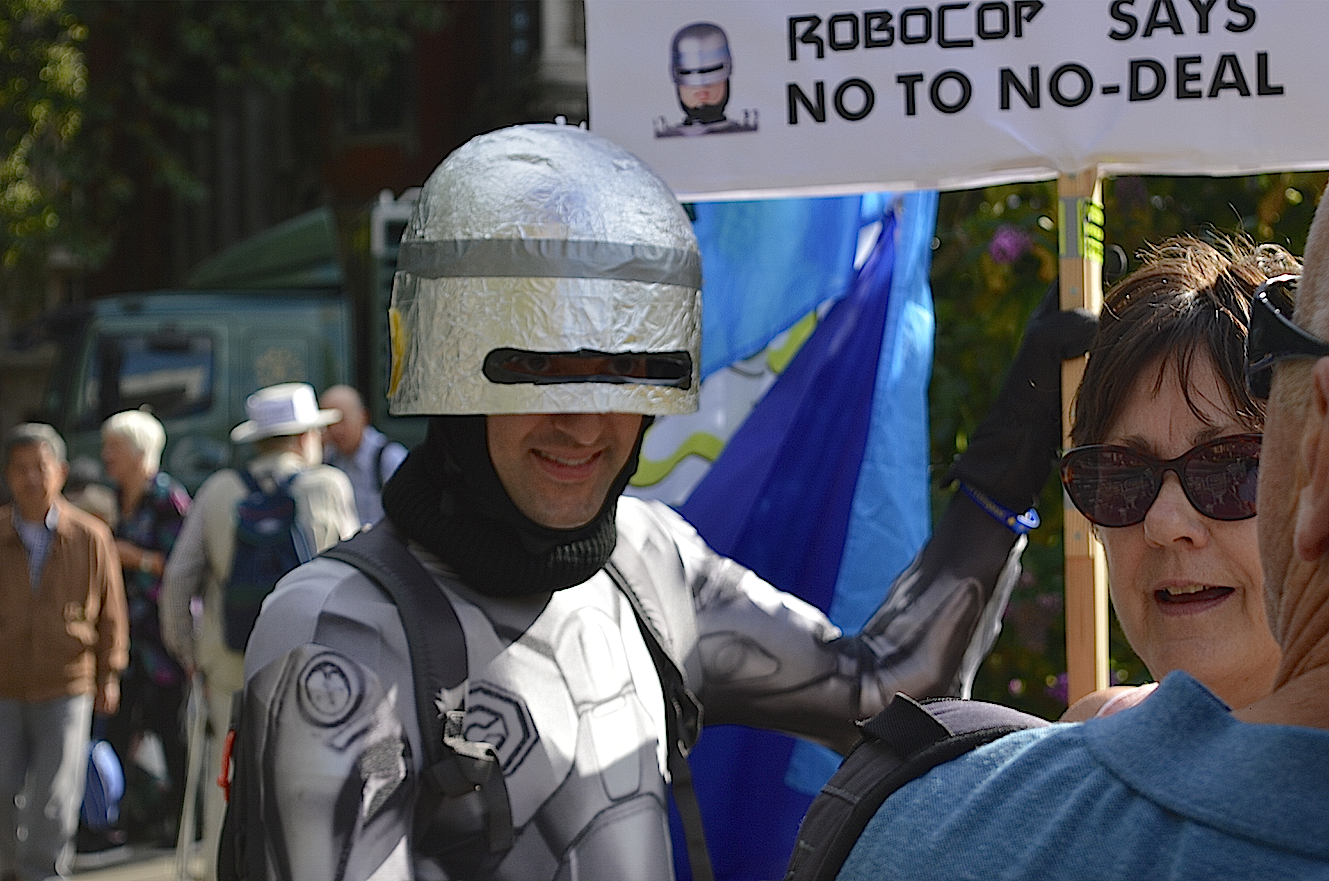 Charlie dressed as Robocop puts a smile on the faces of Brexit protestors but has a serious message for Boris Johnson's government
Charlie (Robocop), London: "When you've got a member of the Cabinet going on The Andrew Marr Show saying the Government aren't going to obey parliamentary legislation, well yes that's a coup because no one's above the law not even the executive government. They want to force through a no-deal Brexit and Parliament won't allow it so they say they'll shut Parliament – well that's a coup."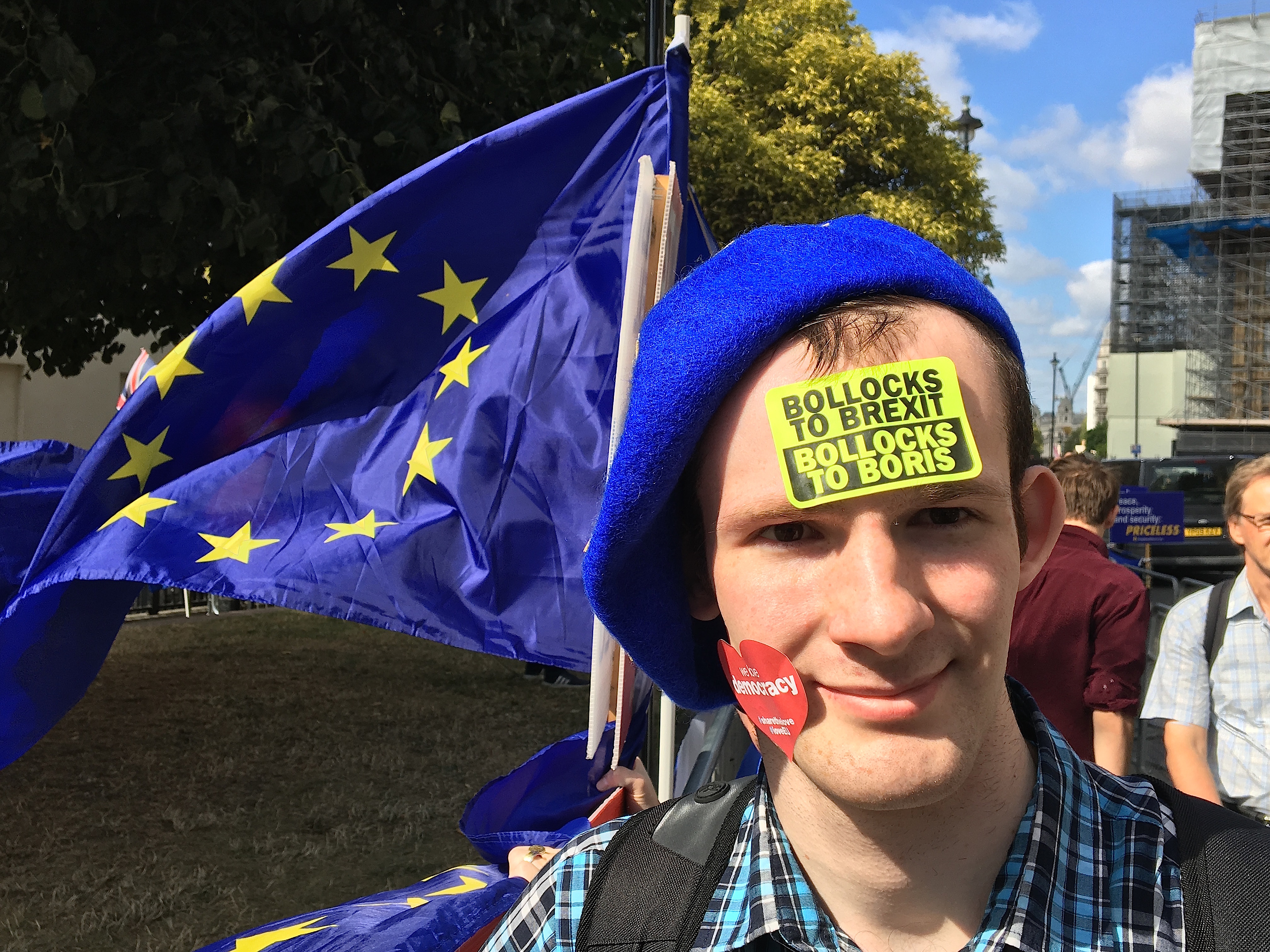 Oliver brings you face-to-face with Brexit and makes sure you know whose side he is on
Oliver, Bournemouth: "Yes it is a coup. He's suspending Parliament out of the blue just after the Opposition declared they had plans to stop a no deal. He's threatening his own MPs with deselection despite the fact he voted against the Government more than anyone one else when he wasn't in power. Also, the Government may not allow the proposed anti-Brexit legislation that MPs are seeking to pass. There's talk of Boris denying it Royal Assent. So yes, I think there are worrying signs here."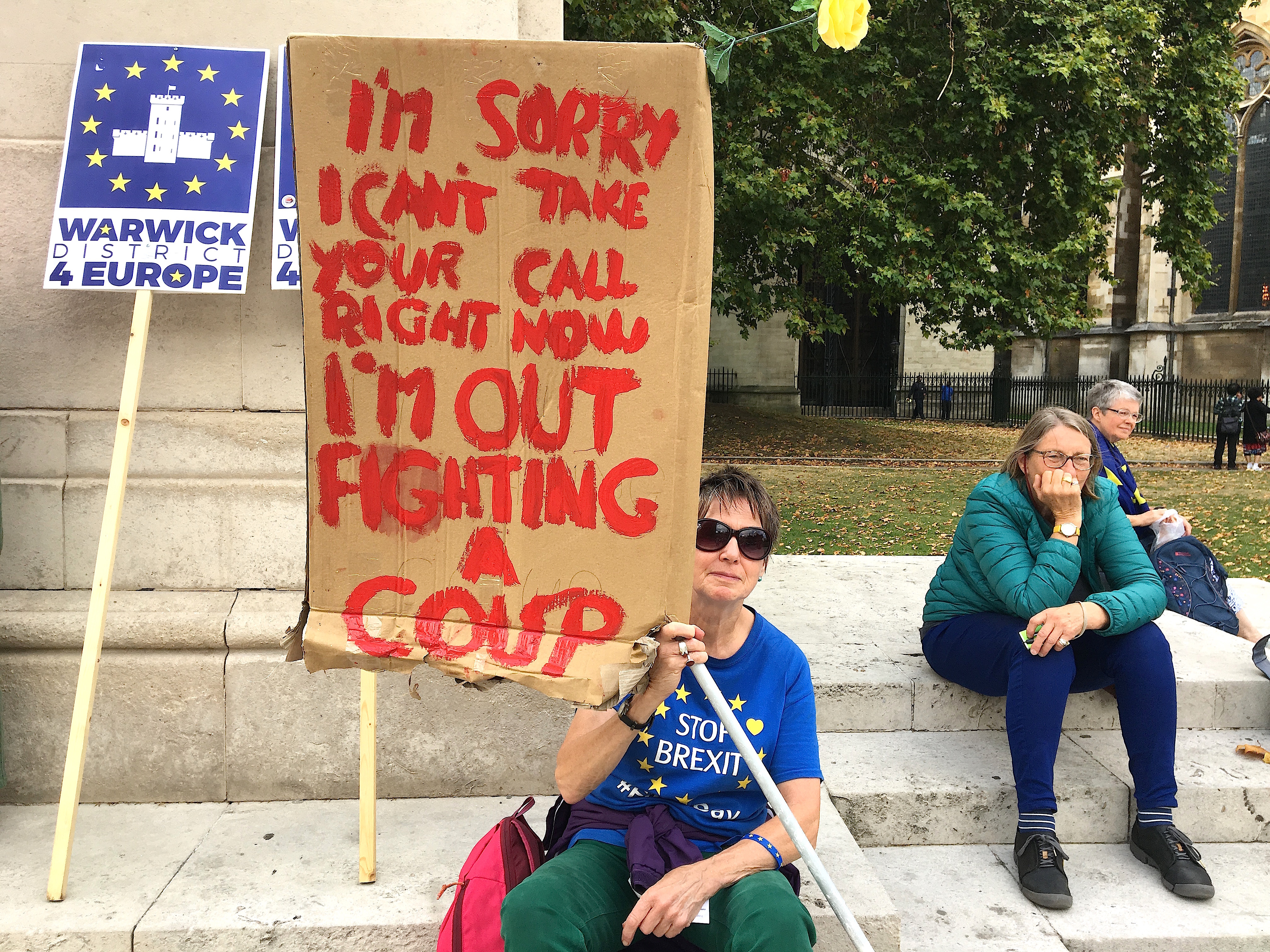 Rosemary isn't taking any calls while she's out fighting a coup
Rosemary, Devon: "I thought Brexit was a right wing coup right from the start. But the fact we have a PM who was voted in by 0.3% of the electorate and now intends to close down Parliament, I would call it a coup."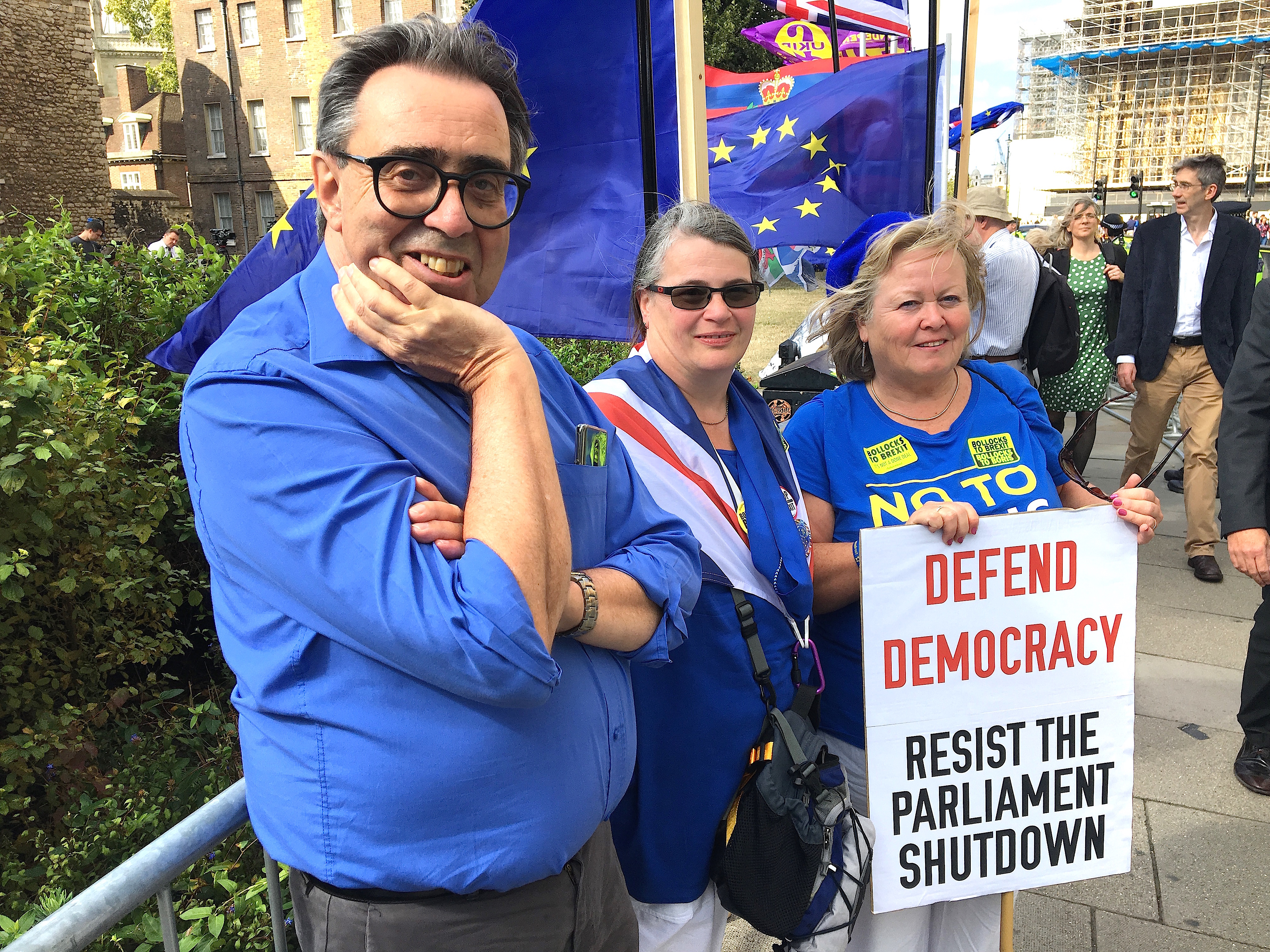 Left to right – Dave, Helen, Andrea are united against Brexit and Boris
Dave from Cambridge, Helen and Andrea from Lewes, Sussex: Helen: Absolutely, it is a coup. He's a rogue, a criminal. He should be in jail. Dave: He's got no majority in Parliament and is acting as a dictator. I used to live in Central Africa when I was younger – they suspend parliament and this means they get their way. The next step is they declare a state of emergency and who knows what's going to happen after that. This is a takeover and a deliberate suspension of democracy in this country."
Frances' fancy hat matches her LEAVE red colours.
Frances, Sussex: "No it's not a coup, certainly not. The other parties have insisted on a new Queen's Speech and a new session of Parliament. We haven't had a new session for over two years and normally it happens every year, and when that happens Parliament is prorogued. Also, at this time of year we prorogue it for the three party conferences – so that's a long time. He's not doing anything out of the ordinary. It might be just a few days over the norm but that's all. It's not a coup and Boris Johnson is not a dictator."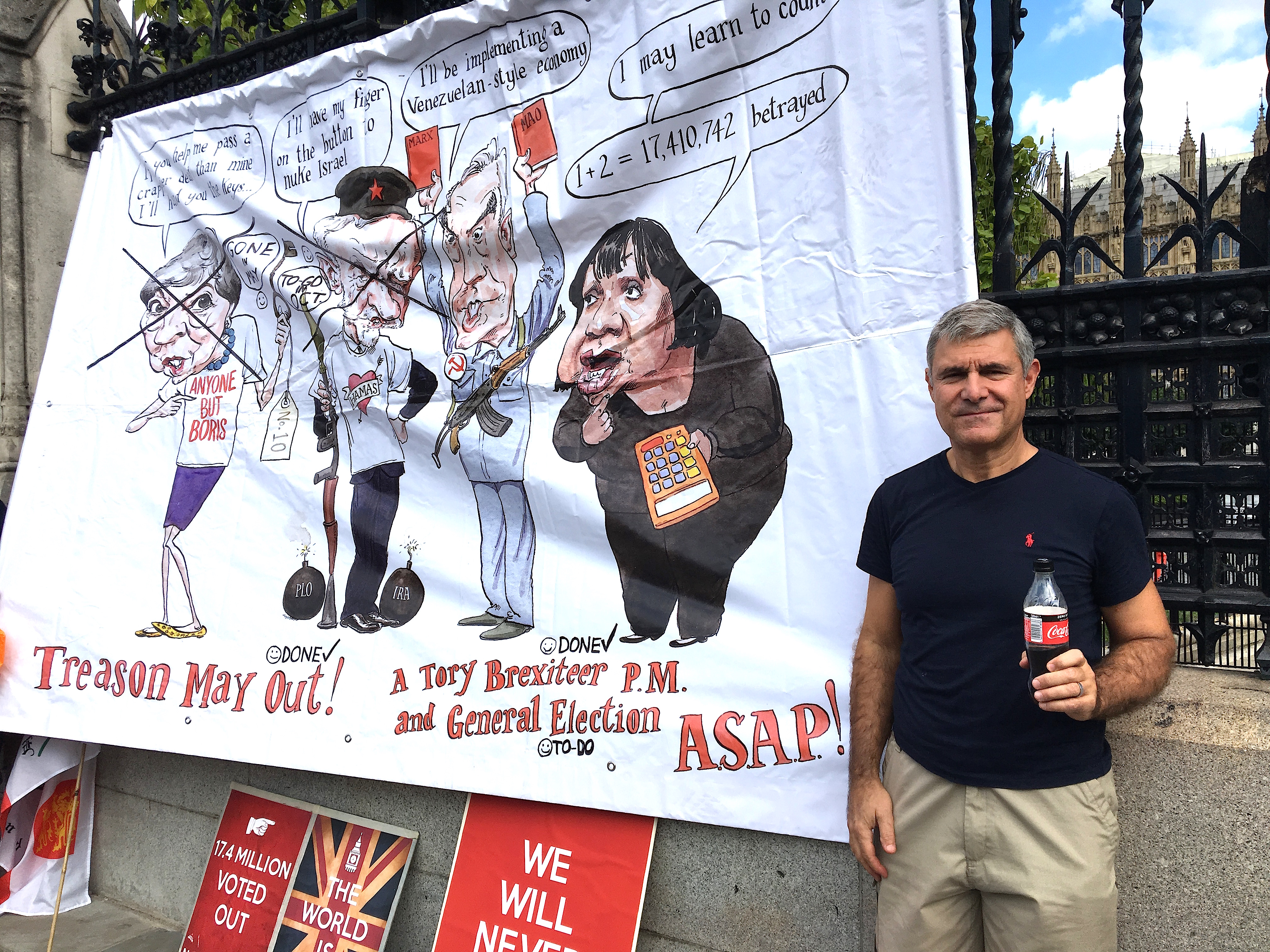 Miroslav was born in Eastern Europe but backs Brexit
Miroslav, Reading: "No it's not a coup, that's a joke. 17.4m people voted to leave and the only coup going on is the three years of the establishment not implementing Brexit."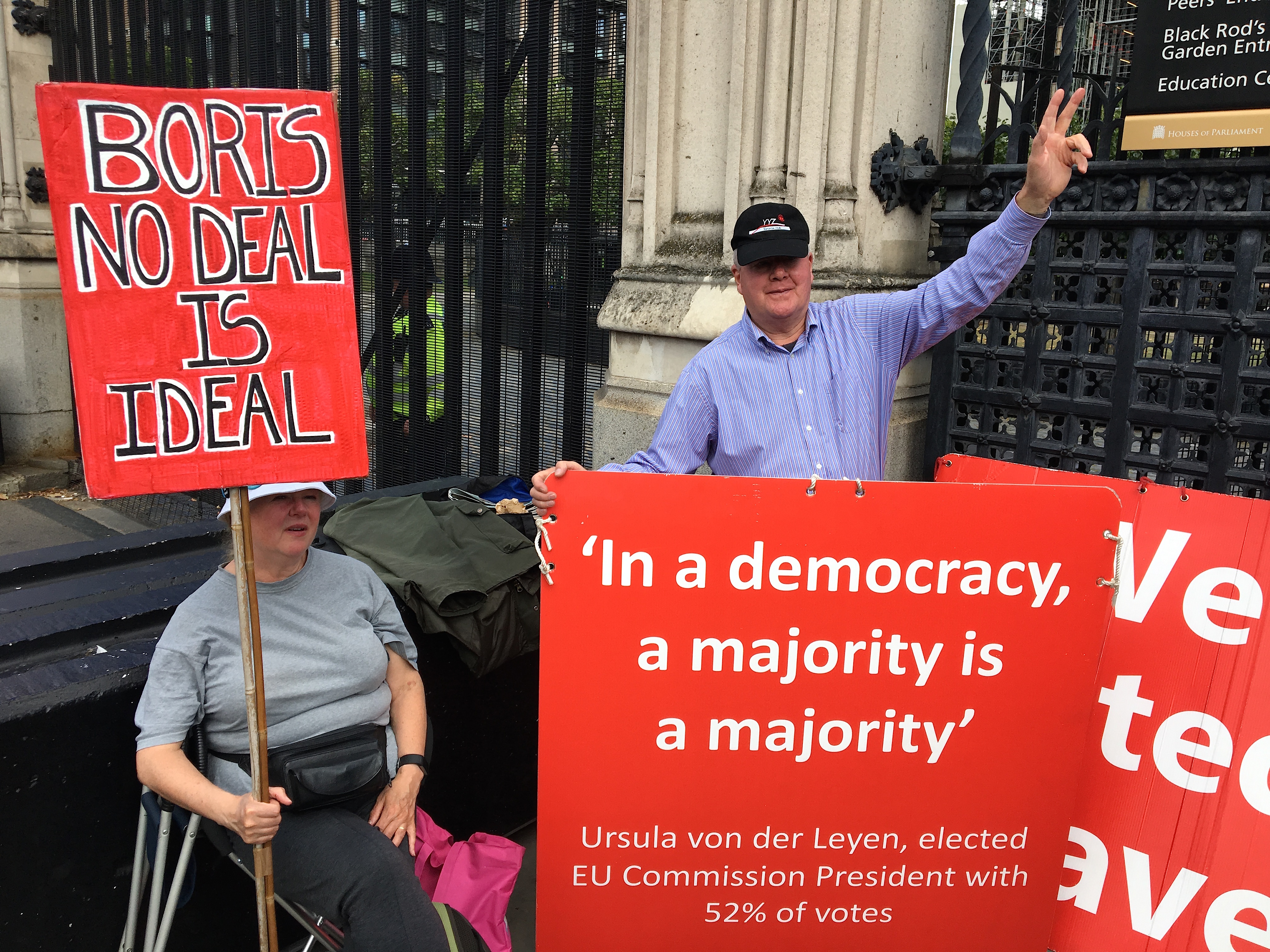 Mike, London: "No I don't think it's a coup. That's all manufactured hysteria. He's acting perfectly lawfully otherwise why would the Queen have signed it off?"
More What's Hot London? politics