Is it a building? Is it a motor car? Is it sculpture? Is it art? It's certainly outdoors and eye-catching. The Serpentine Pavillion, Kensington Gardens and Frieze Sculpture, Regents Park are running their rival outdoor sculptures during the exact same period, 3 July to 6 October. What's Hot London? looks at the park-based London artwork everyone's talking about.
Serpentine Pavilion (Kensington Gardens)
Japanese architect Junya Ishigami uses the parkland location of the Serpentine Gallery as inspiration for a work that marries nature with the man-made. From a distance, the roof-like structure is, indeed, a curious combination of the curves and slopes of the natural world and the rigid, geometric interventions of human construction. He has described it as like a blackbird with stone wings; well from some angles the randomly positioned British-made slate tapers down into a form much resembling the scaly tail of a dinosaur. It all depends on position, perspective and personal frame of reference.
Visitors will agree there is a universal quality about this type of stone roof, which is found in ancient Japanese, Chinese and European dwellings and has a post-modern flavour today in his own work. He seems to be going against contemporary urban architecture, which typically projects itself as part of and yet separate from their environment. His work follows the rolling contours of the natural setting somewhat – tries to compliment it and is ultimately a statement about environment and the natural world, which is particularly pertinent today.
It's also functional beyond the purely aesthetic. Totally waterproof despite the intricate network of slates having no visible underlay, it's a handy shelter from the British rain and July sun with a bar serving everything from craft beer to deli sandwiches. Serpentine Pavillion, Kensington Gardens until Oct 6. 
Frieze Sculpture (Regents Park)
This year's selection of work was put together by Clare Lilley, Director of Programme, Yorkshire Sculpture Park. A life-size model of a sports car, a roly-poly Tudor house, a gigantic car part assemblage that looks like a 1980s Transformer toy: it's all eye-catching stuff and kids seem to love it. The sculptures have attracted the park's greatest concentration of summer picnickers and loungers all dotted around the works so there must be something about them! Frieze Sculpture, Regents Park until Oct 6.
Tracy Emin's contorted, angsty When I Sleep sculpture doesn't seem like it was cast with picnickers in mind. Turned away from the crowds in a rested position, there is a great sense of vulnerability and a pull away from engagement but no sense of the desired rest. Its long-limbed, foetal pose looks uncomfortable and makes you feel similarly so. The muscles are taut, almost to the point of representing seizure or cramp. It is almost skeletal apart from those twisted, strained muscles, its head lost in a messy taper of some personal agony.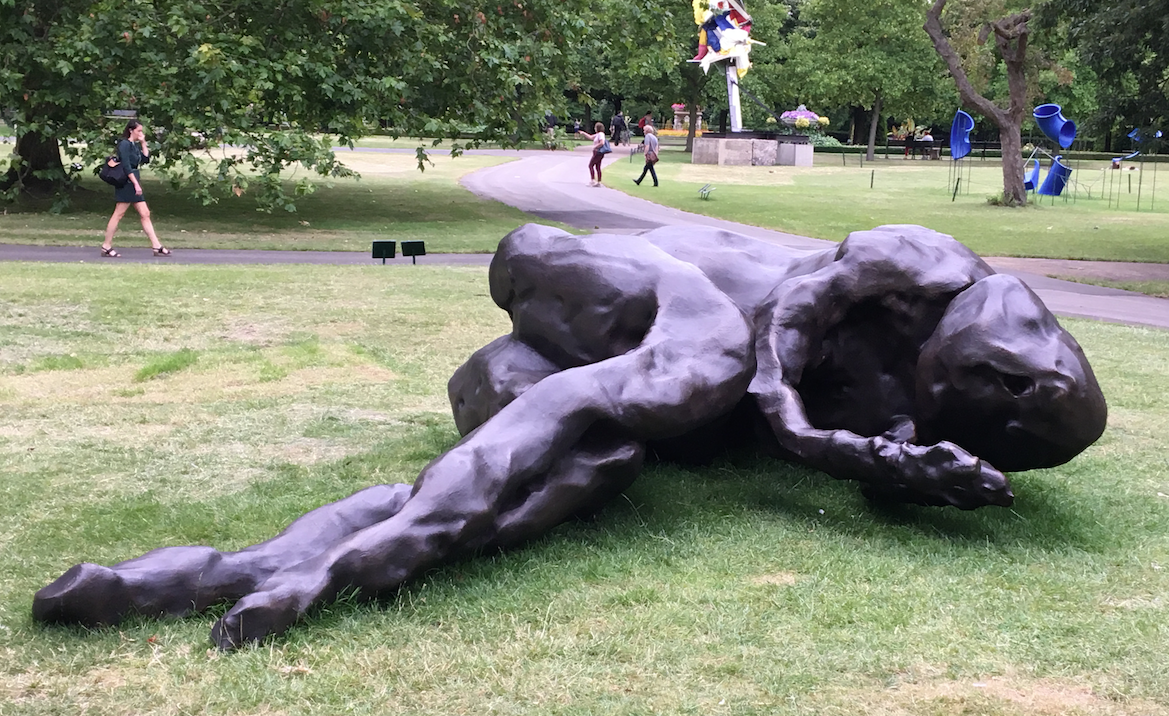 Tracy Emin, When I Sleep, 2018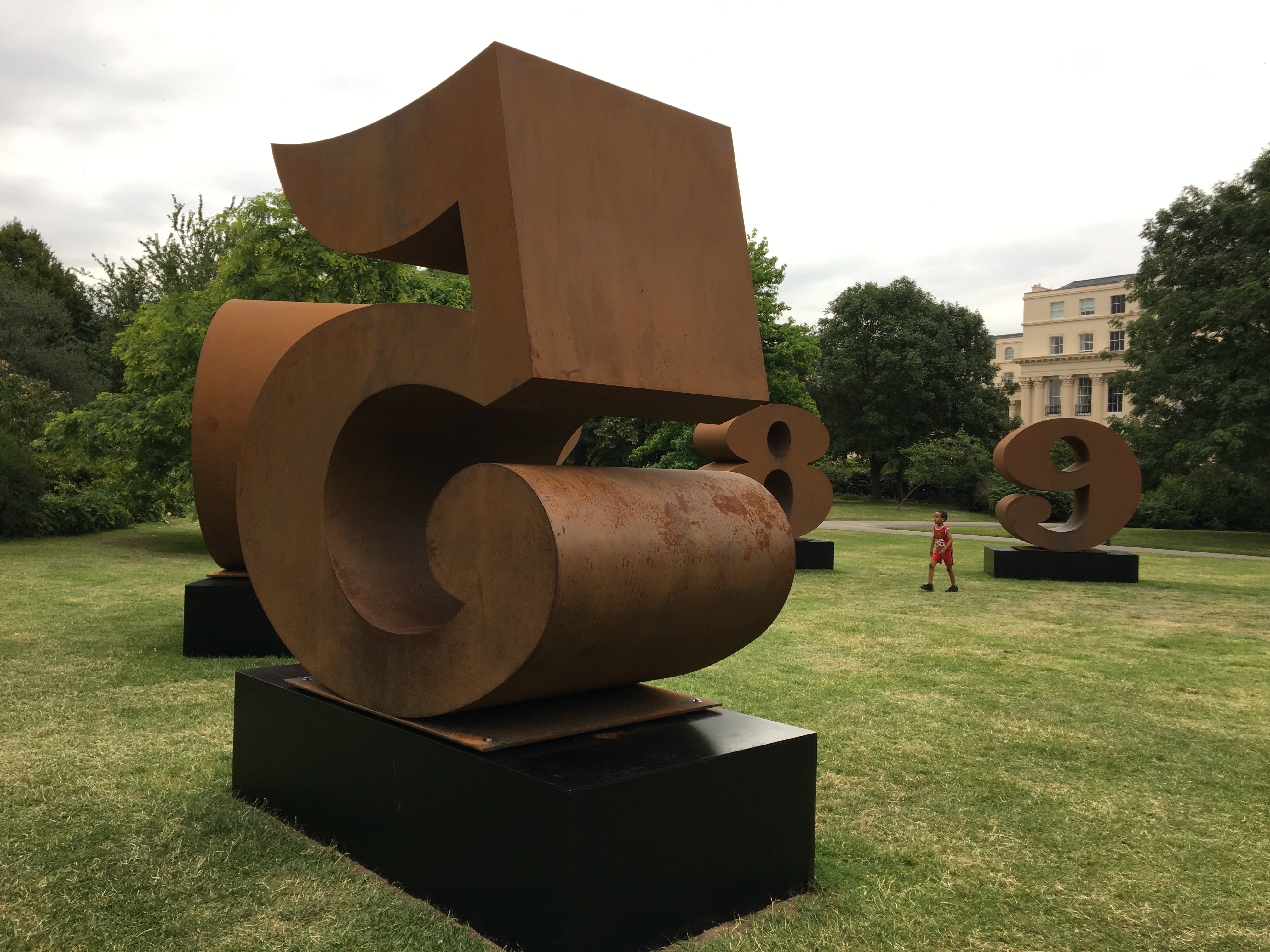 Robert Indiana, One Through Zero, 1890-2002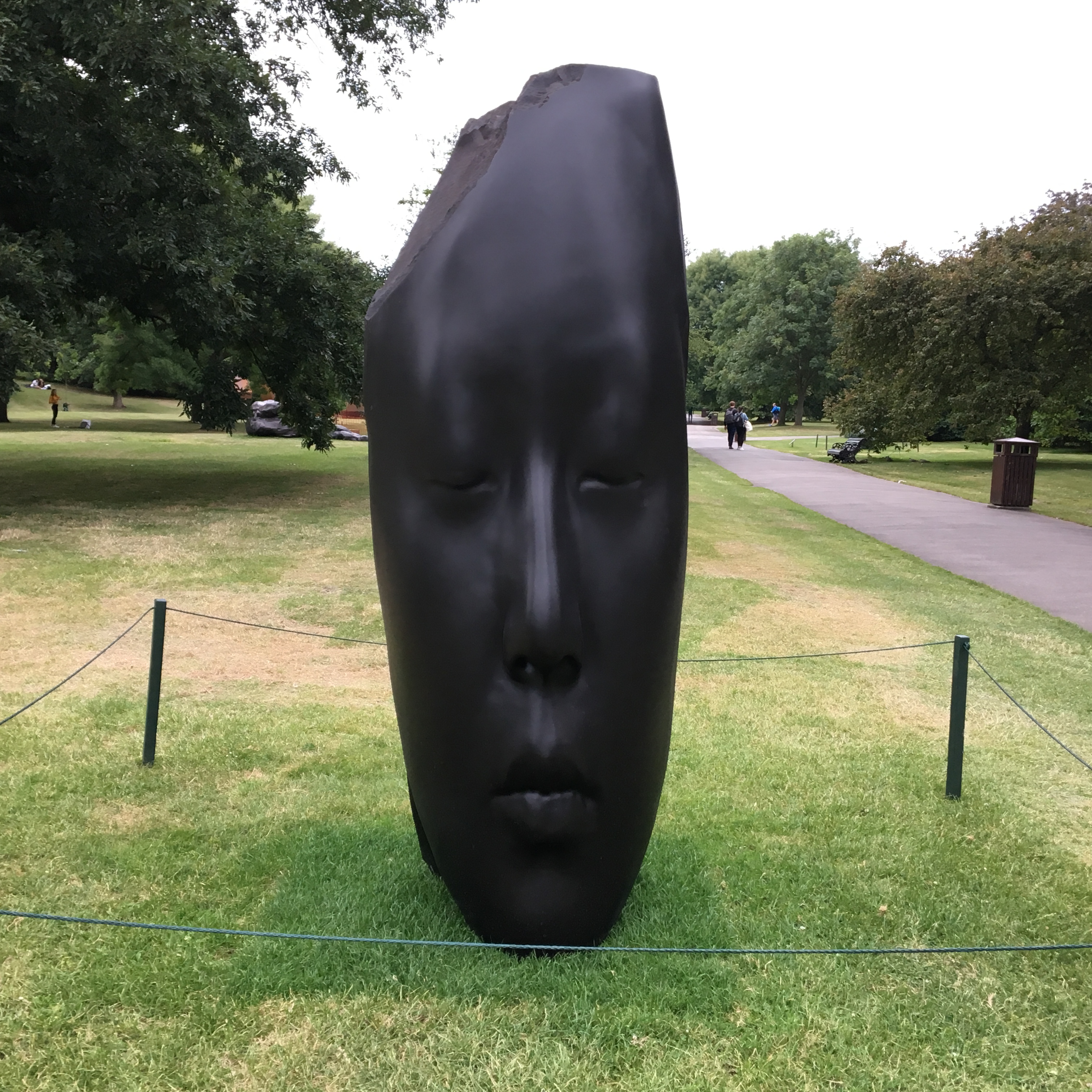 Jaume Plensa, Laura Asia's Dream, 2018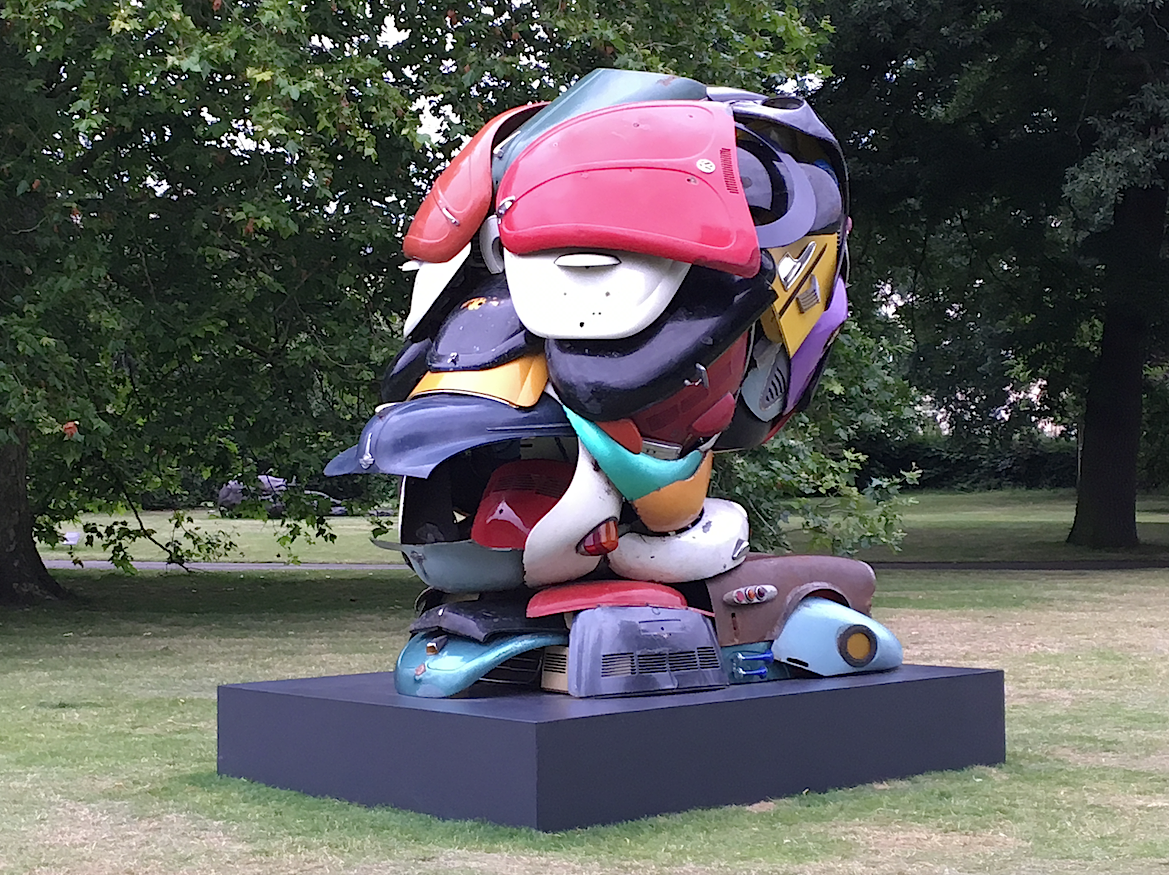 Zak Ove, Autonomous Morris, 2018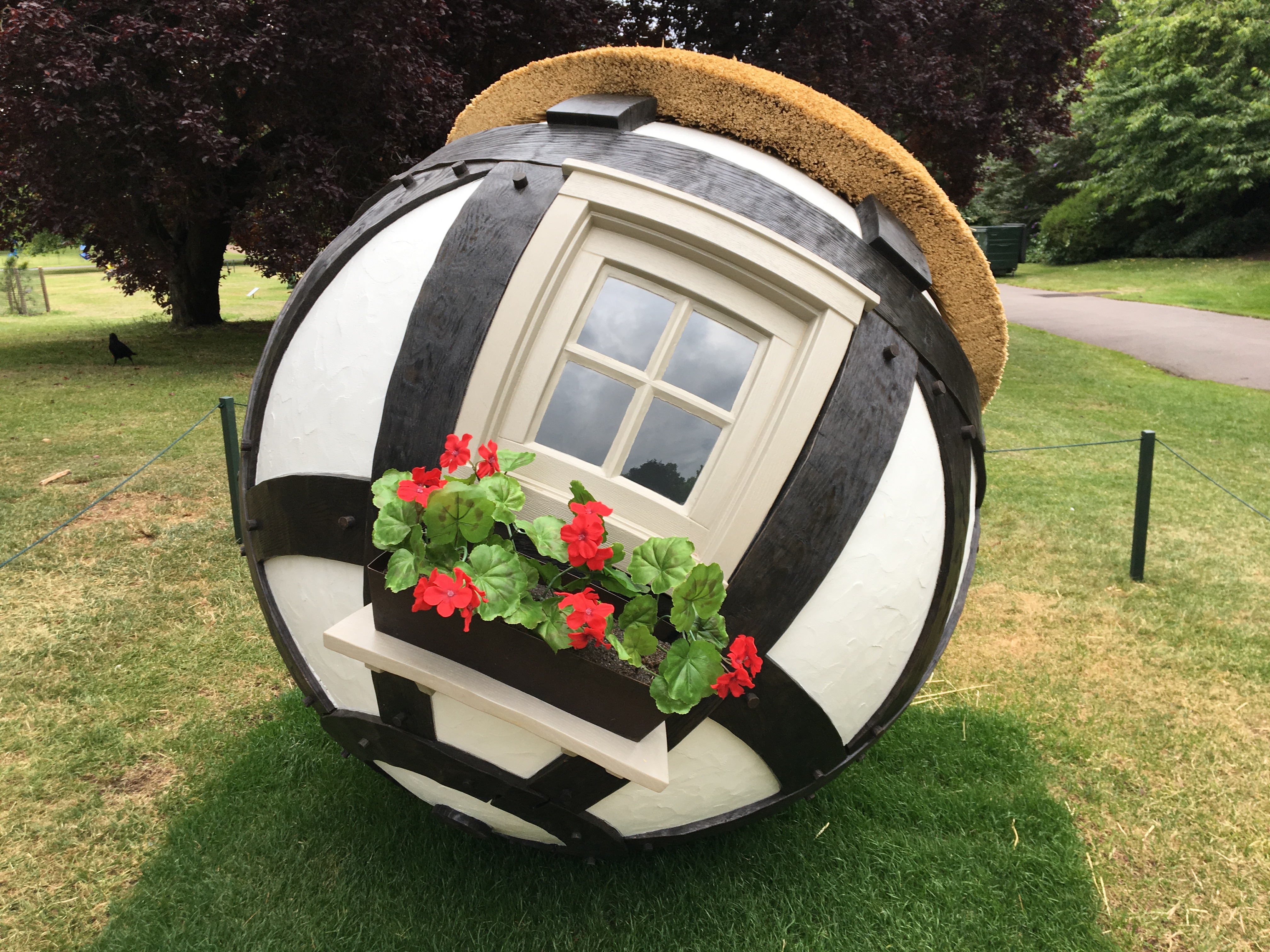 Lars Fisk, Tudor Ball, 2019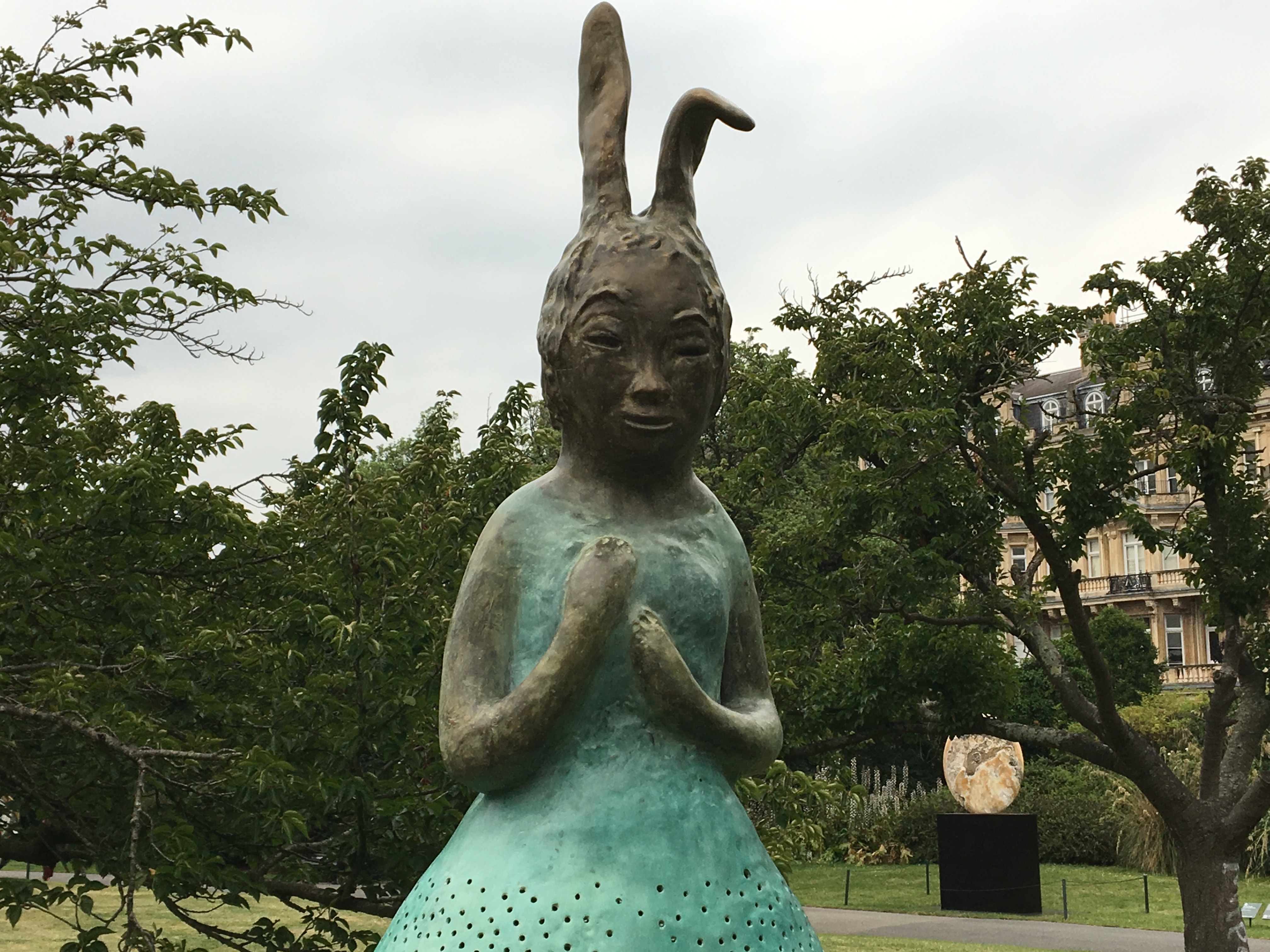 Leiko Ikemura, Usagi Kannon II, 2013 – 2018
More What's Hot London? Magazine art