The National Portrait Gallery is celebrating the golden career of the first and only England captain to lift the World Cup. Former West Ham captain, Robert Frederick Chelsea Moore was born in Barking and signed professional for West Ham, his local club, in 1956 and went on to make 647 appearances for them in the 60s and 70s before switching to Fulham FC where he joined the likes of George Best and Rodney Marsh.
This collection of photos acquired from his daughter Roberta Moore shows the commanding, composed defender in action against one or two of the world's best players. He became one of the world's best defenders himself, and his undoubted talents, sportsmanship and almost statesman-like bearing in representing his country meant he was the perfect England captain. The footballing authorities quickly picked up on these qualities because they made him the youngest ever captain aged just 22. This was just one year after being made West Ham captain.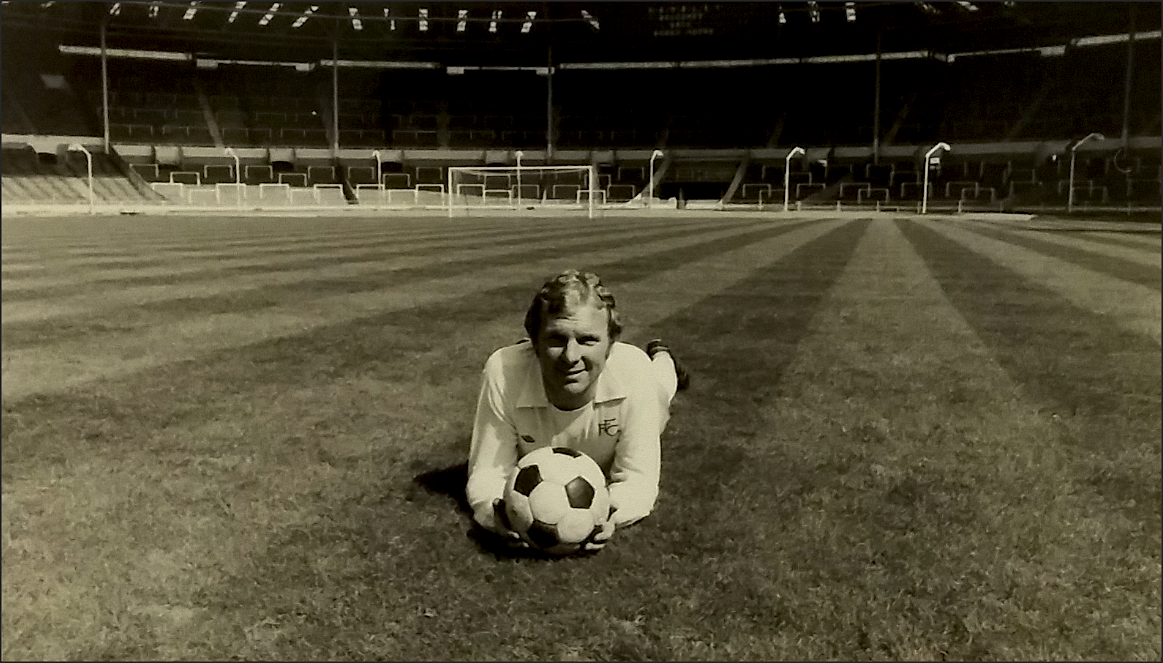 This now iconic 1966 World Cup victory photo shows Moore being carried by his England teammates as he shows off the Jules Rimet trophy. The 4-2 victory over West Germany in July 1966 was on home turf at Wembley and triggered national celebrations. He is pictured with his two West Ham teammates Geoff Hurst (carrying him) and Martin Peters close to him on his right.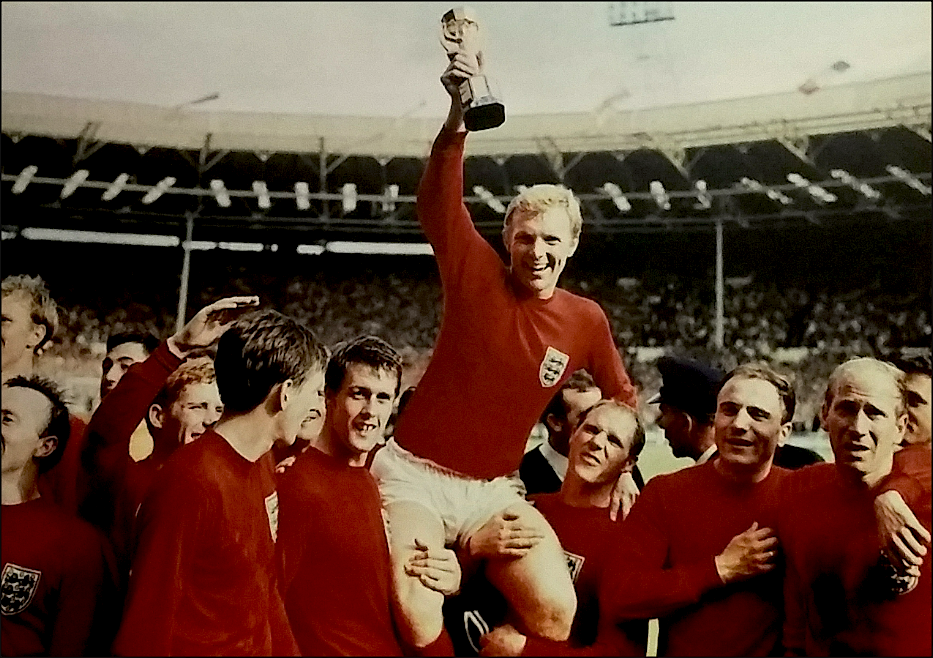 One black and white photo shows Bobby Moore and West Germany captain Franz Beckenbauer playing chess. If Moore was regarded as a cool-headed tactician, then he met his nemesis Franz Beckenbauer in that World Cup final, with Moore coming up trumps. However, the two gentlemanly captains had a mutual respect and shared many similar qualities and traits on and off the field. Beckenbauer paid him the ultimate compliment, describing him as "the best defender in the history of the game."
England's World Cup success cemented Moore as a stalwart of the national team and he went on to make a record 108 appearances for them and was its golden boy and figurehead. His ninety appearances as captain is a stern indication that after being made captain after just 12 appearances his name was the very first on the team sheet. One of the exhibited photo shows him tussling with another golden boy George Best during an England vs Northen Ireland international match in 1964. The two would later become teammates at Fulham.
Bobby Moore: First Gentleman of English Football –  at The National Portrait Gallery until 1st January 2019