No winter snow as yet and the icy January chill isn't as biting as decades past, but it's still time for the overcoats and woolies. It's unlikely Britain will see the likes of the Big Freeze of 1963, with global warming now an established scientific fact but some of the great artists captured the spirit of London during these colder months.
Claude Monet
Monet visited London in winter to produce his series of paintings of the Thames (1899 to 1901). On each visit he stayed for three weeks and never complained about the weather and in fact was quoted as saying: "without fog London wouldn't be so beautiful." He stayed at the Savoy were he had views of Charing Cross Bridge, Waterloo Bridge and the South Bank.
Monet produced 100 views of the Thames in winter and exhibited 37 of them in France in 1904. Paris' Durand-Ruel gallery never tired of the subject matter when delivered from a master of his craft such as he. Below are the repeated paintings with the subtle impressionistic details evident in each canvas.
Houses of Parliament
Charing Cross Bridge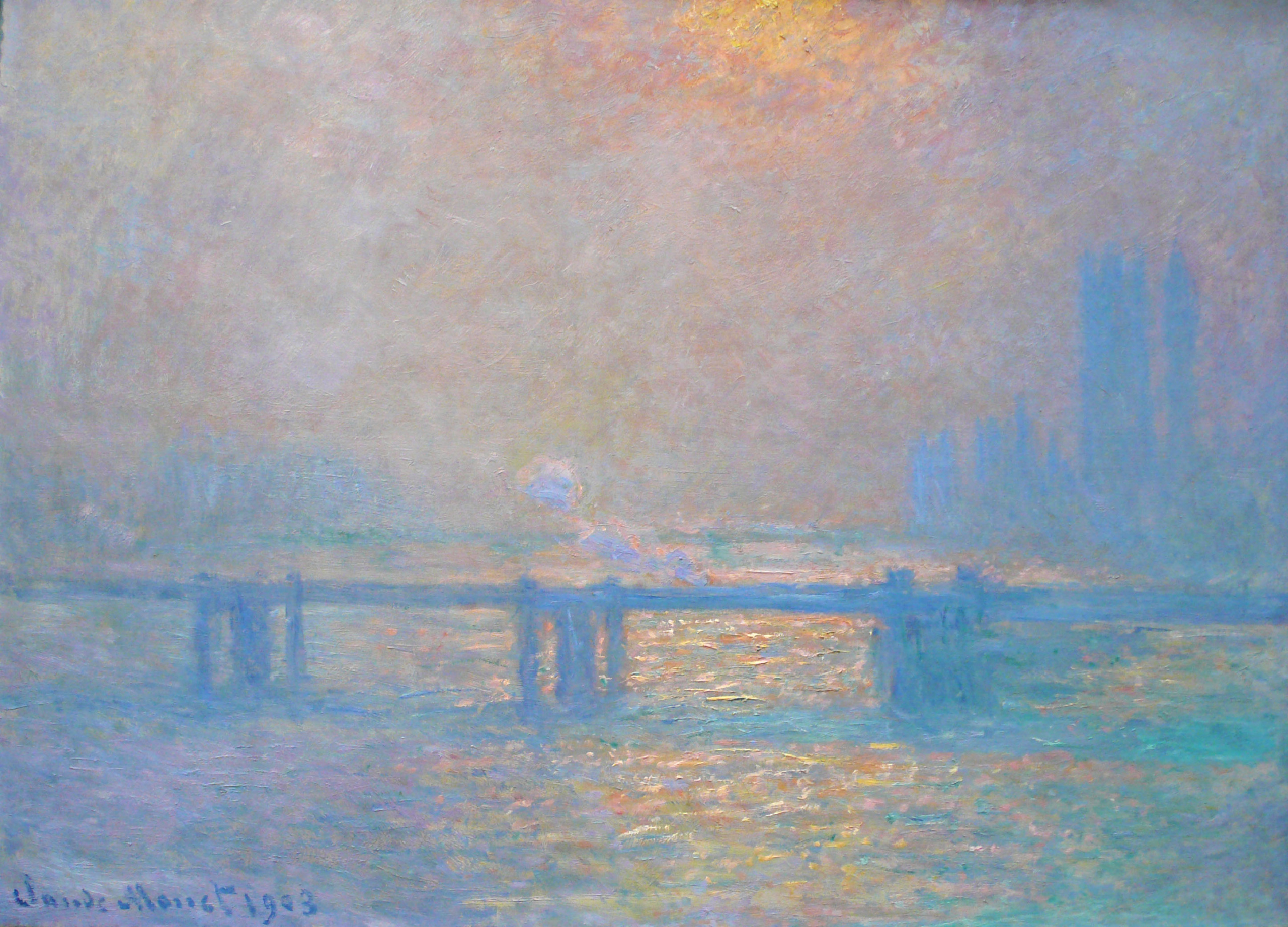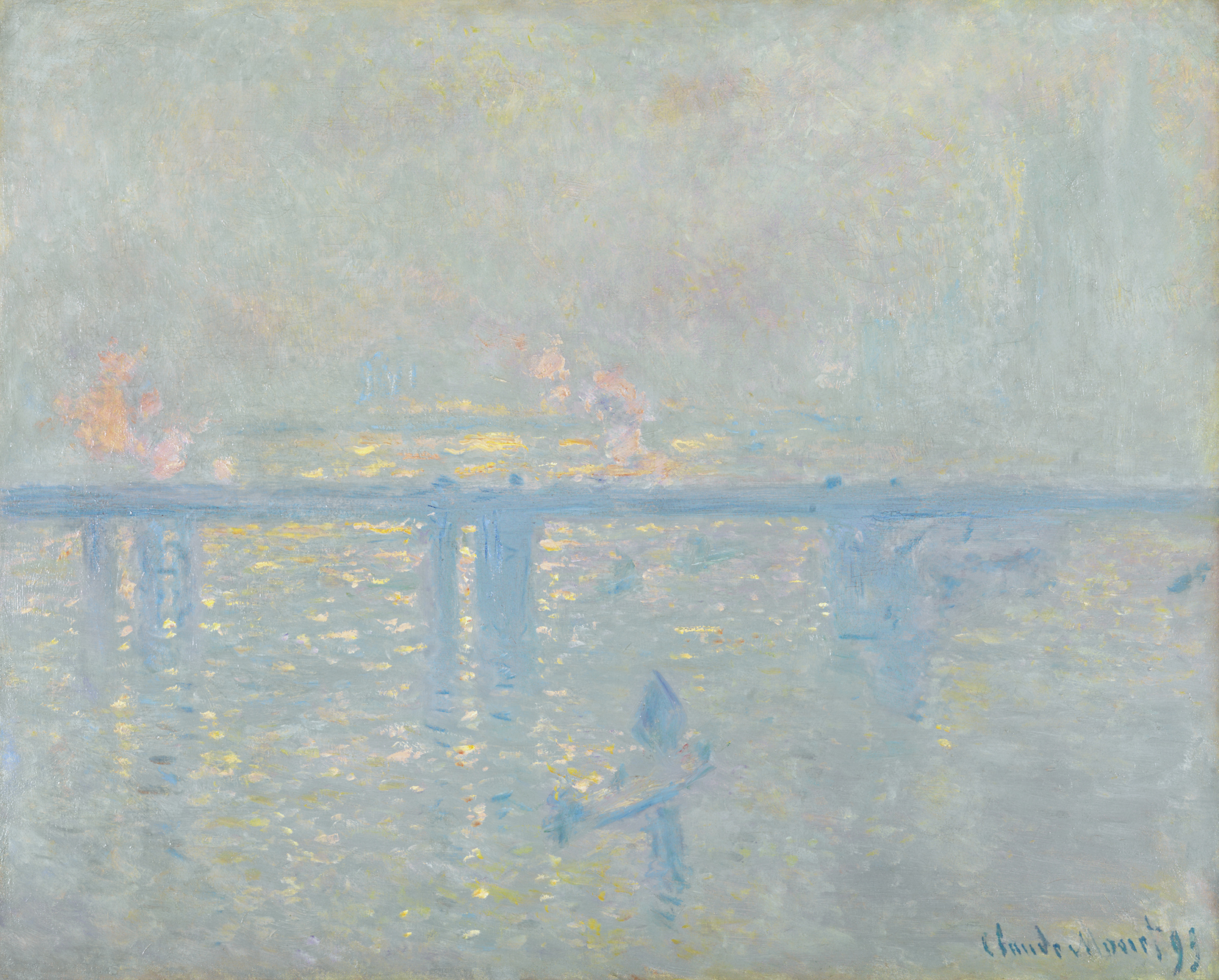 Waterloo Bridge