The Closure anthology is the first such anthology of short stories by Black British writers since 2000. It brings together a diverse collection of African, Caribbean and Indian story-tellers all reading excerpts from their work at the George Wood Theatre, Goldsmiths University. Supported by the University's MA in Black Writing and published by Peepal Tree Press, emerging writers stood side by side with award winning talent and included a number poised to publish full length novels.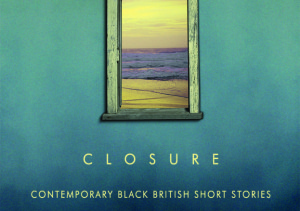 The January 29th event began with a drinks reception to introduce the selected and an opportunity to buy a signed copy of the anthology before the readings. Priced at £9.99 it, no doubt, represents good value particularly where some of the lesser known go on to carve out names in the publishing industry.
Some of the stand out work included the succinctly titled A Cartography of All The Names You Have Given Me by Hana Riaz which includes a passage about a light-skinned Asian teenage boy who tries to pass as a white person. When his white girlfriend finds out the truth he ends up trying to scrub his skin! Also the Akila Richards short story The Secret Chamber, about three women in an abortion clinic is a harrowing wake up call about the realities of modern life.
All the work adheres to the theme of the book's full title Closure: Contemporary Black British Short Stories. Loosely themed, but tightly selected.