London's First Wild Ponds In Centuries
Expected in 2029!
East London Waterworks Park campaign for wild swimming ponds and biodiverse park reaches Crowdfunder target
                                                                                                                                                                                                                                                                        The East London Waterworks Park community group describe themselves as dream-builders and world-builders. Their dream of building a Green New World along the River Lea draws ever closer now they have hit their 500,000 Crowdfunder target. That shared vision of returning London's dilapidated concrete-grey areas to the blue and green of nature drives their bid to build two Olympic-sized swimming ponds and a biodiverse park on a disused industrial depot. There are other wild swimming sites in the capital but this will be the first new one in centuries and the first in the UK with self-cleaning ponds.
The group believe in a world where education, health and the environment are central concerns. The site, on the border of Hackney and Waltham Forest, will be powered by renewable energy and the pond will be cleaned by aquatic plants and reeds and filled with rainwater. Also, the park will have a forest school where children can learn about nature in a creative environment.
If the pools open on schedule in 2029, expect to share your back-to-nature pond dips with ducks, tadpoles, butterflies and water beetles. However, this rewilding project is still ongoing. The group is seeking further funds to buy the land from the government and obtain planning permission. The Department of Education had intended to build two free schools on the site but the plan fell through because it breached Metropolitan Open Land rules.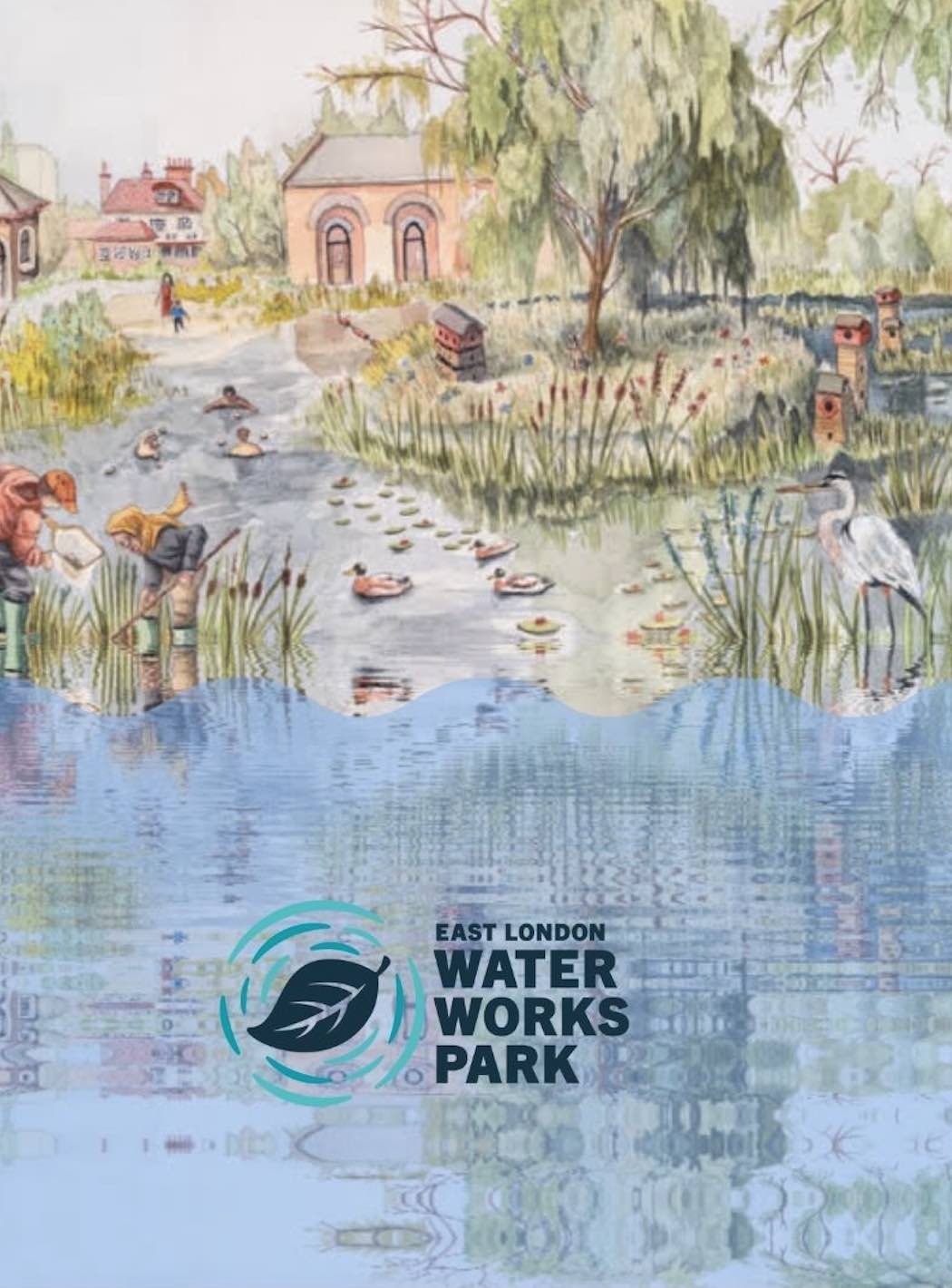 But the death of one construction project led to the birth of another. The idea for the swimming ponds emerged at a Save Lea Marshes meeting in September 2019 and was seen as a positive step forward. ELWP chair Abigail Woodman claims the group wanted to offer positive alternatives rather than just focus on negative campaigns.
The community-led ethos of the project extends beyond the group's East London base. Finchley artist Denise Wyllie has donated 9 paintings to fundraising efforts. Her nature-based landscapes are a 'natural' fit for the project and she hopes to raise £1500, with 100% of proceeds going to the campaign. The painter-printmaker has already sold several pieces of work.

The ELWP commitment to negotiation, sharing and community contribution reverberates with underscore throughout the group. These sociocratic principles led to a membership system where volunteers can contribute to day-to-day activities and where members work in groups called circles – and all decisions are made collaboratively.
Also, the group aims to tackle social isolation – an admirable aim in a fast-paced capital city where the unbridled charge of technological and capital growth can sometimes run roughshod over Londoners' mental and physical well-being. 130 years ago, French sociologist Emile Durkheim raised concerns that rapid social change and the capitalist division of labour would weaken the individual's attachment to community and society, creating feelings of isolation and disconnect. Well, nothing better than a summer dip in a wild swimming pond to wash away the anxiety-inducing effects of urban anomie and recreate that sense of community. So, a park that promotes reherding and rewilding!
For more info or to support campaign check out their Crowdfunder page. If you're interested in purchasing any of Denise Wyllie's artwork contact ELWP at [email protected].