A Feast of Dining Options in White City
The Incipio Group have made it their mission to put White City on the map as the capital's premier location for bars and restaurants with a difference. The drinking and dining specialists behind the bespoke Pergola on the Roof eatery in Wood Lane have struck again with the timely introduction of their Feast Bar a mile or so down the road – and just as the March snowfall gives way to spring sunshine in White City. It's a pretty spacious after-work hangout which mixes a bar area with restaurant options: Mexican taco cuisine from Del 74 and burgers by way of Hackney from Monty's & Bob's. The restaurants operate on a residency so these two will only be there for six months.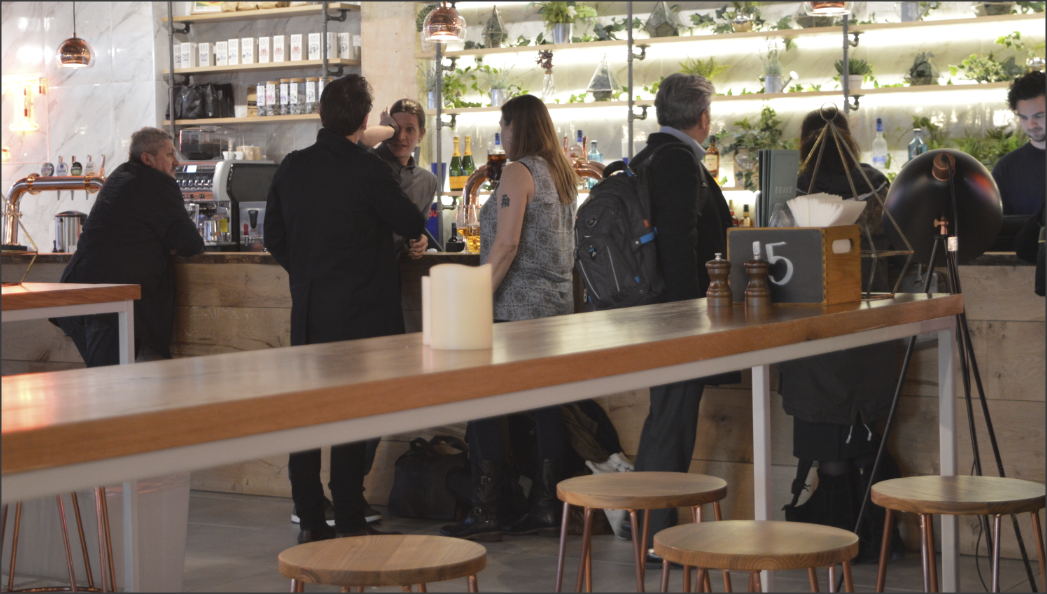 It's open five days a week, closing 10pm Monday and Tuesday and 11pm from Wednesday, plenty of time to squeeze in a visit to sample their recommended Monty Burgers. The appetizing ingredients of buttermilk fried chicken, baconnaise, pickled cucumber and sesame brioche hint at a burger beyond the high street order and at the price of £11.50 including unskinned house fries you're expecting them to up the quality and send Burger King and McDonald's into the obsolete and forgotten realms of the 1980s Wendy's Burgers. Even where this doesn't happen, it's important to recognise that it isn't a competition and life isn't a race. That said, kick back and enjoy your Buttermilk Fried Chicken Monty's Burger in West London's newest and hippest eatery.
Also on the menu, high brow delights such as Parmesan Truffle Fries in roast garlic mayo or you might try the succinctly named Fish Dog, of cod finger in a brioche roll with tartare, mushy peas and mint. For the down to earth palette, you can opt for their selection of grilled cheese sandwiches. How does Mushroom & Truffle or Nduja Spicy Salami sound? If venturing too far towards the exotic again there's always the brutally honest Straight Up With Mixed Onions generic grilled sarnie.