Believe it or not today is National Chicken Wing Day. Who says so? What are the prerequisites for National Day status? That remains a mystery but what remains crystal clear is there are some award-winning chicken wing outlets out there who will give Colonel Sanders a run for the money. We've pitted one in the award-winning bracket with an unsung hero to see who comes out tops and whether we agree with the 2017 gastronomical jury.
Butchie's Buttermilk Fried Chicken, Shoreditch – Best Wild Wing – People's Choice 2017
If you're scratching your head wondering what a wild wing is, you'd be better off resting your grey matter, put your sensory zones in gear and opt for their tempting Buffalo Wings which come in a mild or hot selection and served with blue cheese sauce. If you choose 'hot' the sauce is essential for taking the heat out of this delicious serving of wings with celery. There can be no argument, these guys have got it sussed when it comes down to seasoning and succulent buttermilk fried chicken snacks.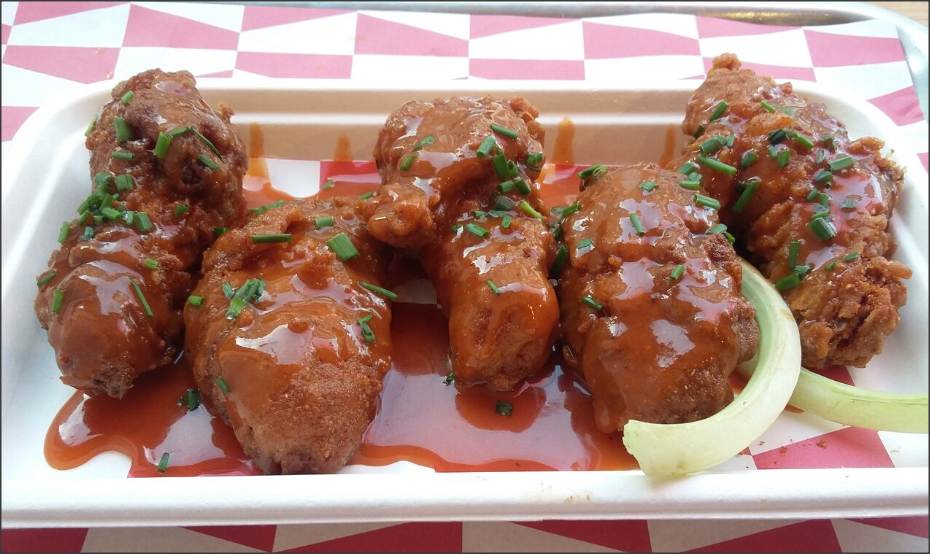 Proper Burgers, Leicester Square
No award-winning status for this fast-food joint with the extensive selection and slick operation of a restaurant but the air of a large cafe in the heart of Theatreland, but a surprise or two on the menu. Bourbon Wings are an intriguing inclusion. They are a notch or two above your high street chicken wings but no match for the subtle flavours of Butchies. Having said that, their drinks menu of Bourbon Mojito and Woodford Reserve small batch Kentucky Bourbon is beyond the realms of the likes of Butchies as regards diner details so Proper Burgers is the complete article in that sense. The attentiveness and politeness of the staff also leave Butchies in the shade.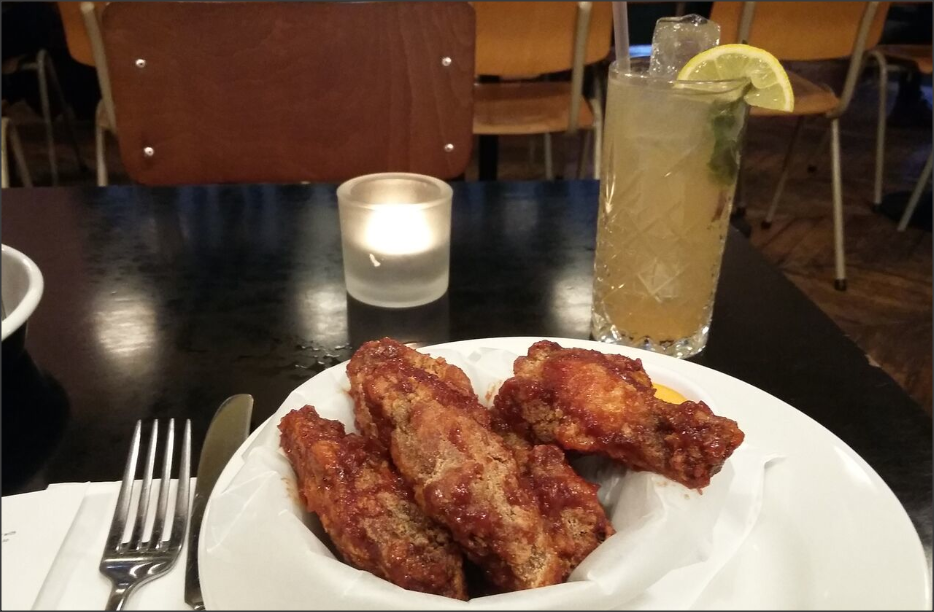 So here's our verdict in the head-to-head. And although our final verdict looks diplomatic it actually takes into account the total package.
Verdict
Best Chicken Wings: Butchies
Best Chicken Wing Eatery: Proper Burgers