Women's History Month and it is important to remember Mary Wollstonecraft, the woman who wrote the first book advocating the rights of women and who is widely recognised as the first feminist. She was born in Spitalfields in 1759 and her social and political views were formed during the age of the Enlightenment when reasoning and logic began to challenge superstition, religion and entrenched traditional thought. Titled A Vindication of the Rights of Women, her book became a bestseller and thrust her into the limelight with its demands for a just society regardless of gender.
Her reputation as an outspoken social campaigner increased when she married William Godwin, the founder of the Anarchist movement. Wollstonecraft moved to an address in Somers Town, St Pancras which would become their family home. She died 11 days after giving birth to a daughter who would grow up to be even more famous and etch her own legacy. That woman was Mary Shelley, writer of Frankenstein and wife of poet Percy Shelley.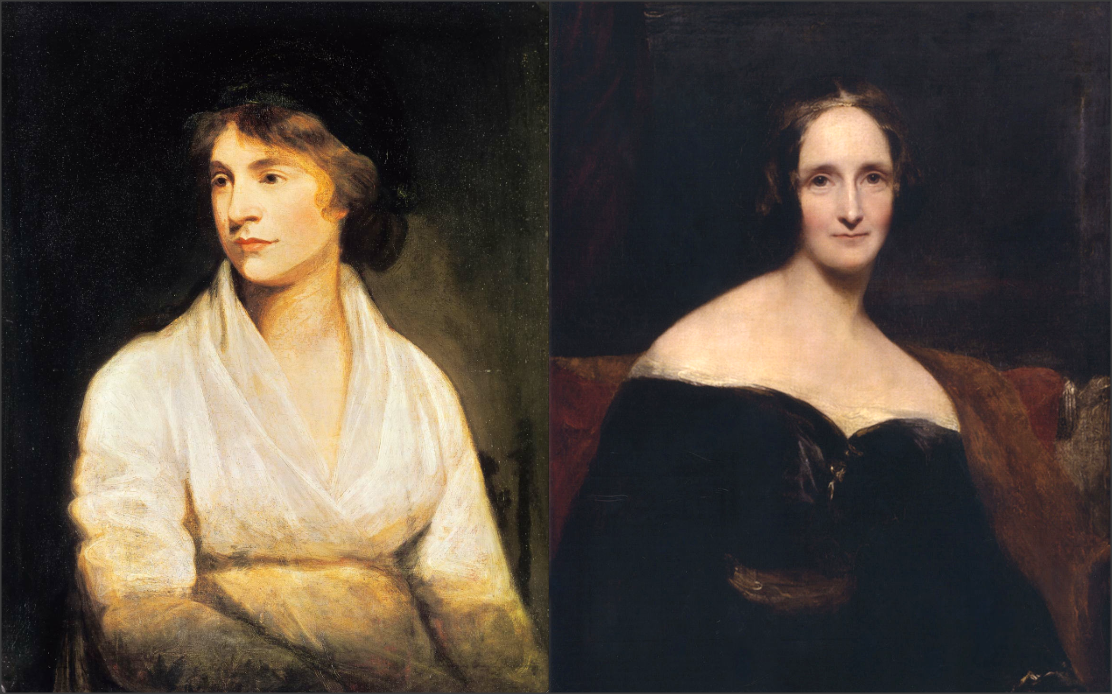 Mary Wollenstonecraft (left) Mary Shelley (right)
 In 2015, Camden Council, well aware Shelley's gothic horror novel had eclipsed Wollstonecraft's equality campaigning, announced they were naming a Kings Cross street after her. It was later decided to put it to a public vote and the street-naming competition attracted 10,000 entries. The public vote left no room for doubt.
There were initial concerns that her three-syllabled name might be a bit of a tongue-twister for deliverymen and the like but the global consciousness decided otherwise. And it really was global. Nominations came in from all over the world – including India and Russia. Councillor Sarah Hayward Leader of Camden Council, commented after the vote: "She paved the way for me to be Leader of Camden Council, and for all our political parties in Camden to be led by women. It's a wonderful decision and I celebrate it"
________
The street wherr the family home once stood, now Oakshott Court, was not the one named after her but she does have a brown heritage plaque there. Interestingly, it points out Wollstonecraft lived there but, for once, there is no mention of her more famous daughter Mary Shelley or her Frankenstein creation.
A brief walk around Oakshott Court, just off Polygon Road and the red-bricked estate that's there now might not immediately conjure up visions of a Wollstonecraft or Shelley. Hungarian architect Peter Tabori's design has a somewhat ubiquitous quality which he intended to bridge the divide between middle and working-class aesthetics.  But it obviously no longer has any essence of the Polygon residential area where Wollstonecraft recalled walking home across fields.