What's all the fuss about Hoppers? Well, the fuss is that you could almost walk past this small, modestly marked out Sri Lankan restaurant on Frith Street, Soho yet it has been getting press headlines because it is the first time a restaurant that doesn't accept bookings is judged to be the Best New Restaurant by the BMW Square Meals Awards. This top award is an assured diner-magnet when the 'hungry, fussy and busy' are making their minds up about a cool place to eat.
Themed on Sri Lankan and Tamil Nadu roadside food outlets, there are no starters as such and whatever you order will arrive whenever it is ready, regardless of size or perceived priority. Not that you'll be complaining about such finer points of service when fed and upon realising it's worth the wait. Although the servings are on the smaller side, rival restaurants of similar standing will have difficulty matching the gastronomical quality at Hoppers. The Gourd and Cashew Kari (curry) seemed disappointingly tiny at first but compensation was found in the chef's deft touch. The equally modest serving of pilau rice is served with cashews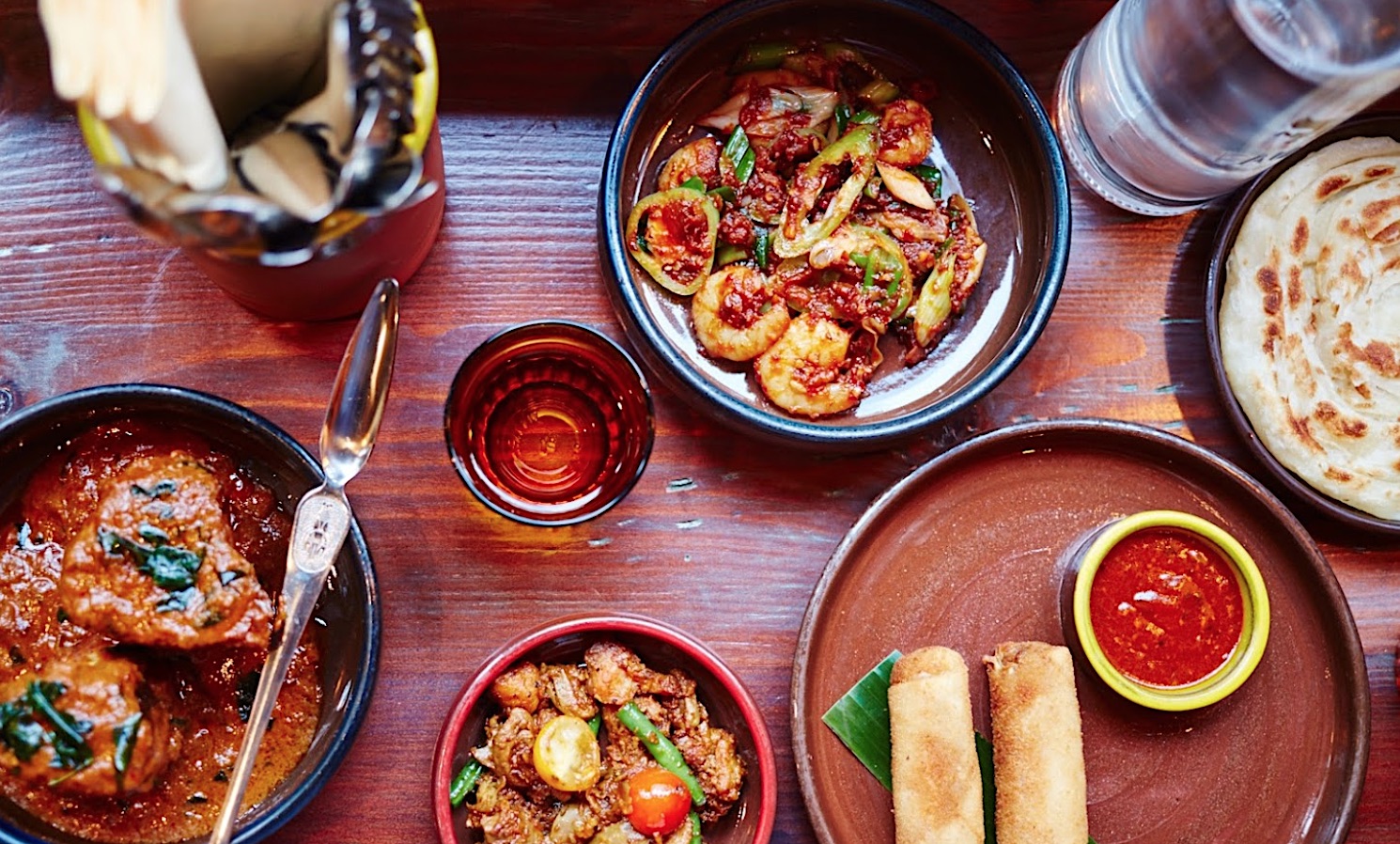 It was the larger meal of Shellfish Kothu Roti, though, that put the other pretenders to the Best Restaurant throne in the shade. And did I see a lightly battered crab hugging the greater part of the bowl as if unwilling to share? And quite rightly. This was a class and a half above the average West End dish – Asian or otherwise.
Don't confuse the Sri Lankan roti with the more widely known Indian flatbread roti. This roti was a complete meal and pretty spicy. You'll feel those chillies but (hopefully) not enough to cause discomfort and make the eyes water. It's served in their traditional earthenware dishes but may just as well have been placed on a canvas because it is a munch masterpiece. Not Munch, the famous Norwegian artist. But you are allowed a Scream of delight!
And they pull all this off in a 100mph environment. There are customers queuing outside in the cold waiting to take your table but that's OK (for you) because the polite staff have your comfort as a priority. So you're the only one not moving around at 100mph. Yes, come prepared to wonder at the Brands Hatch racecourse tempo in this tiny space but also to have your standards take a qualitative shift upwards. Best restaurant of spring 2016? Probably. One of the best restaurants you will have dined in this year? Possibly. But 2016 hasn't ended just yet. And for the aforementioned 'hungry, fussy and busy' who seek a simpler summing up, then just four words are necessary – Fast, Furious & Fun.