Boris Johnson recently announced that from July 19 England is open for business again, but does that include businesses catering for overseas visitors? It appears 'Visit London' is on hold until the transport and health ministries agree on the way forward.
Boris Johnson's 'now or never' announcement makes sense when you consider the devastating effect on the economy and the stop-start flow of trade during the pandemic. But it is worrying that the reopening occurs despite scientists' warnings that infections will increase. But it must be said, many business owners are jaded by the confusion and malaise and welcome Savid Javid's firm and fixed way forward set out in clear language. It gives them a foundation upon which to begin the rebuild. For many, Matt Hancock's hesitant dithering replaced by Javid's uncompromising anti-lockdown stance.
But when will the UK be open to visitors and how will it be managed if fears of international variants such as the Delta from India and Lamda from Peru persist? The government feels buoyed by data which shows the success of the vaccine rollout – 45 million have had one jab and 33 million had two: the second highest in Europe behind Malta. Even though research shows the vaccine has helped break the link between disease and death, his 5-point plan did not immediately remove the restrictions on international travel. The border controls remain and the red list category with it. The government needs to change the rules around amber listed countries and allow the double-jabbed to enter the country without quarantine. Such a move would reinvigorate the sluggish domestic tourism, travel and heritage sectors.
The negative effect on in-bound tourism is already considerable.  Visit Britain figures forecast inbound flights in 2021 will only be 28% of pre-pandemic levels, with £6.2 million spent by in-bound tourists – which is 22% of pre-pandemic levels. Britain's seasonal influx of international tourists, French and German aside, tend to come from long haul countries, which are also its biggest spenders. However, these figures show European short haul will recover quickest. With visitor revenue slashed, hotels, cultural institutions, restaurants, bars and small and medium-sized businesses that rely exclusively on tourism will be hit most. The magnetic pull of national landmarks and heritage sites such as Buckingham Palace, Big Ben and Trafalgar Square will fade.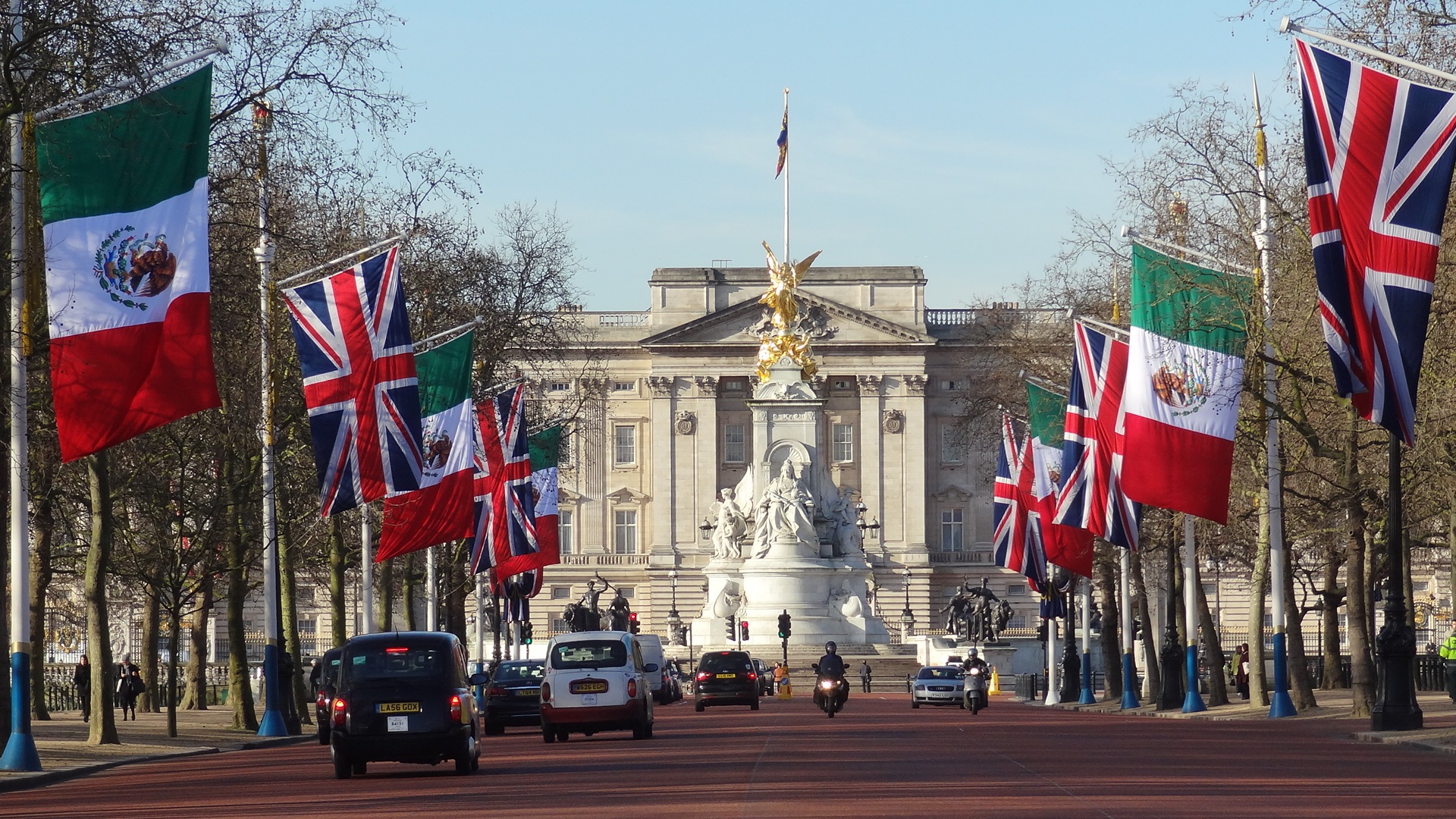 Buckingham Palace   Image by Balichaca
The UK's rich heritage and history – its castles, churches, period architecture, parks and many visitor attractions have government support but the purse strings are inevitably short ones. The world wants to hear our national stories by visiting our museums or experiencing them firsthand at these historic landscapes but these heritage stories will remain unavailable to the wider world for some time. Organisations such as Historic England must be at the heart of both the rebuilding and reconnecting.
The sector is rich in both cultural and financial ways, it generates £21 billion a year and has half a million jobs to protect. 2020 was a terrible year for the sector. By the close of the  year, 76% of businesses claimed they had suffered a loss and 40% of smaller craft businesses and professionals expected failure within 3 months. 2021 must be the year when these fears are allayed.
The free-flowing travel of pre-pandemic years seems hopelessly out of reach. Scientists say Covid is here to stay and we must learn to live with it. Britain's travel, tourism and heritage sectors and others that benefit from international footfall, must adapt and plan ahead or face substantial hits in revenue in the long term and perhaps permanent closure.
The UK started out with one of the highest Covid death rates in the world but now has one of the largest vaccine rollouts. Boris Johnson is unwilling to sacrifice these hard-fought gains but concedes that our stuttering economy cannot continue the way it has.