WITH A FLOCK of pink flamingo's prancing about in its beautiful Iberian-themed gardens and running streams, this Grade II listed nightspot and restaurant had set the tone for luxury and celebrity cool since the 1930s but owners Virgin say it will now permanently close. Virgin Limited Action took over the lease in 1981 and made it a must-visit for rock stars and royalty, hosting parties, club nights, awards ceremonies and all manner of glam get togethers. However, tough market conditions have hit profits and operating costs with all 85 staff set to lose their jobs.
It survived the Nazi blitzkrieg during World War Two but this star-studded 7th floor hot spot was beyond even owner Richard Branson's billionaire pockets. Its pre-eminence as the king of all London roof gardens bearing no weight when rent, rates and wages need to be paid. Let's look back on a masquerade ball there in previous years where acrobats, fire-eaters and jugglers mingled with masked party-goers. (below Editor-in-chief Eddie Saint-Jean with invite to one of their spectacular masquerade openings)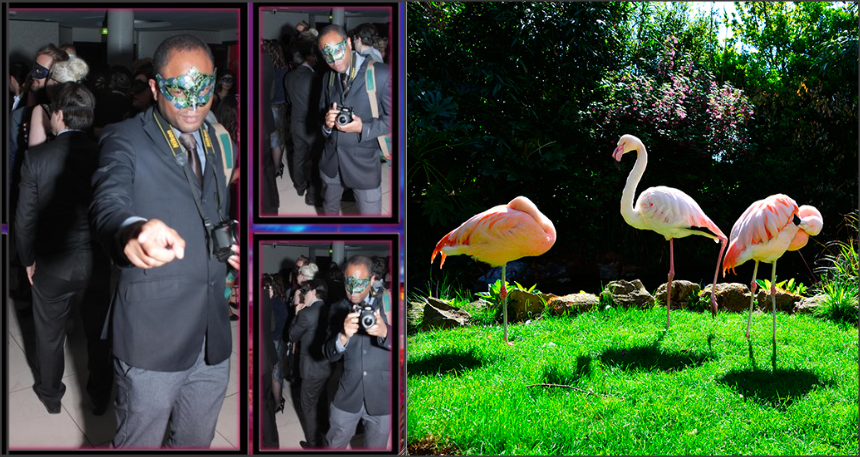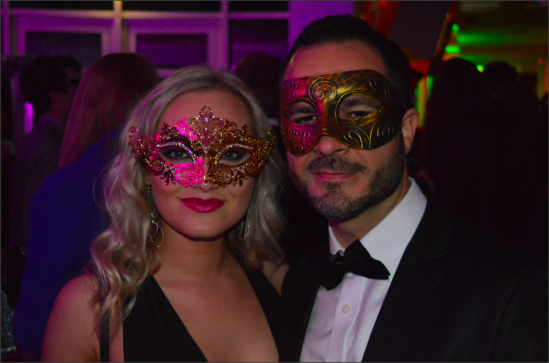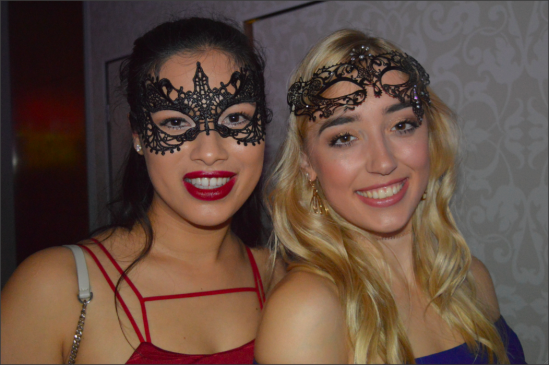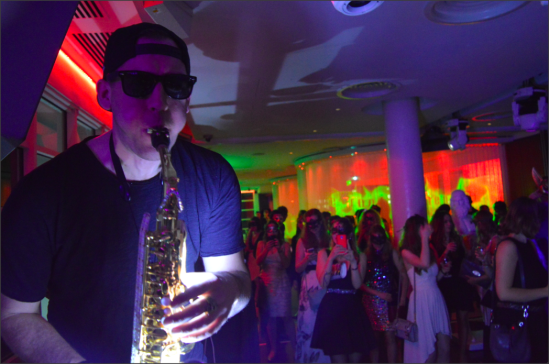 Celebrities who visited Kensington Roof Gardens: Madonna, George Harrison, Kate Moss, The Duchess of Cambridge, Freddie Mercury, Keith Richards, Claudia Schieffer, Celine Dion, Prince Charles, Camilla Parker Bowles, Tara Palmer-Tomlinson, Blue's Duncan James, Tess Daly, Vernon Kay, Alesha Dixon, Venus Williams.
Cheryl Cole (below) arrives at a birthday party at Kensington Roof Gardens while Freddy Mercury and Samantha Fox pull off a spontaneous duet at a party at the night spot. Also owner Richard Branson and the Duchess of Camridge during a more financially buoyant period in the club's timeline.