KEATS HOUSE held a special Halloween celebration of Keats and Gothic literature with a complimentary Gothic cocktail on entry for those who braved the host's tales of death, romance and the supernatural. The evening began with a historian giving a short lecture on the earliest Gothic literature, notable among them a 1764 novel called The Castle of Otranto by Horatio Walpole, 4th Earl of Orford and son of Britain's first Prime Minister Sir Robert Walpole. Walpole even subtitled it A Gothic Story and it would go on to influence not just Keats, but his contemporaries poet Lord Byron and Frankenstein novelist Mary Shelley. Edgar Allen Poe's darkest work and Bram Stoker's Dracula also owe a debt to this new Gothic genre created by Walpole, which would even go on to influence 20th and 21st century rock music.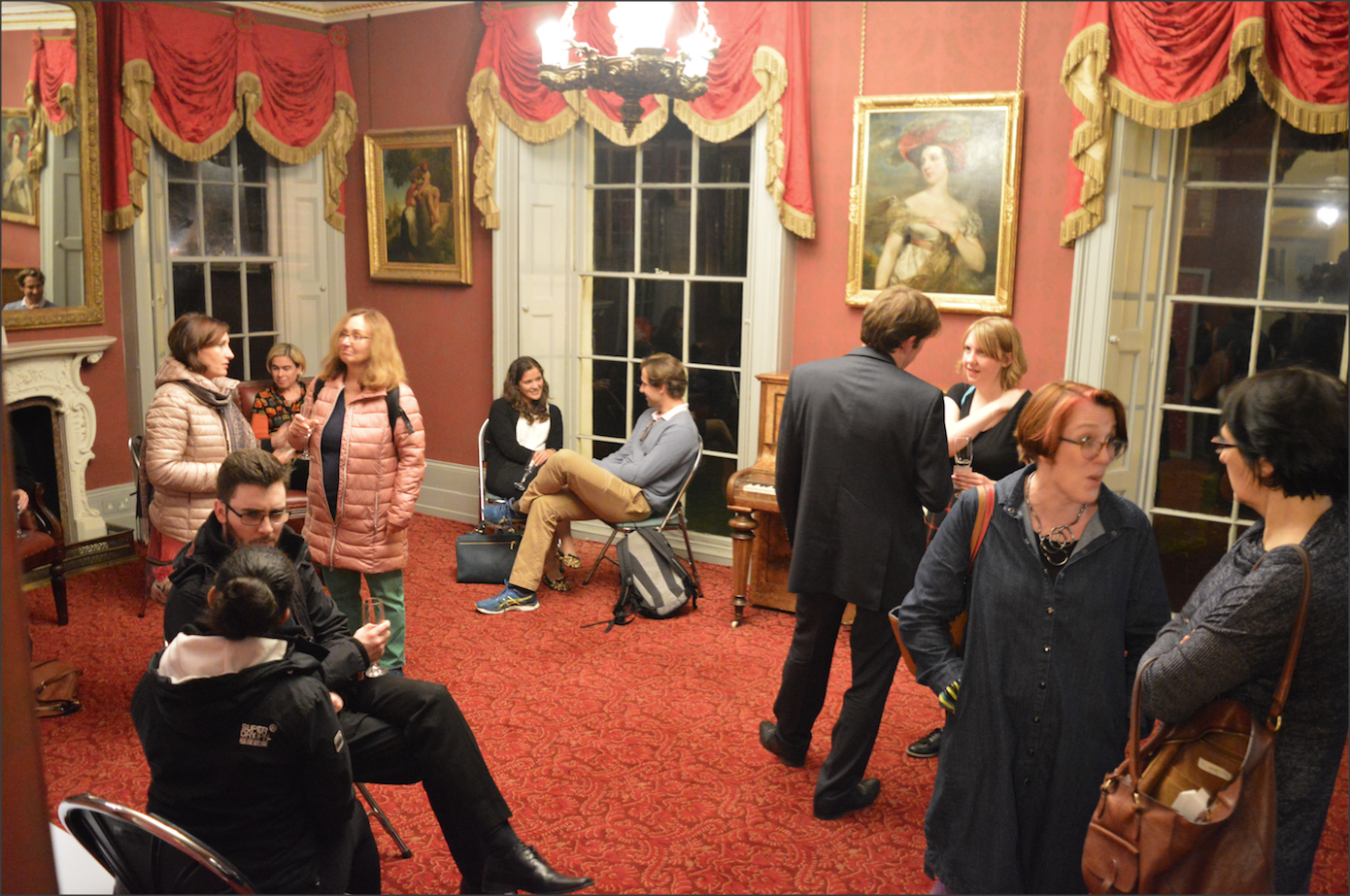 Museums at Night Oct 26 – 28 saw galleries and museums all over the UK opening till late and for those gathered at Keats House it was an opportunity to get up close to his working environment and to see his literary inspirations. His writing desk, complete with quill and ink pot, were eerily lit on the night by the sole desk lamp illuminating the room. In the same room were bookshelves filled with literature he personally owned such as Regency Gothic novel Vathek, An Arabian Tale by William Beckford. The attendees were given a short talk on how the influence of orientalism tied in with Regency Gothic and were informed how even Coleridge's orientalist poem Kubla Khan was a product of the influences from the East.
There were also pop-up poetry readings in Keats' bedroom upstairs where you could listen to works by Shelley, Coleridge and Keats himself, or alternatively participate in mask-making in Keats' kitchen or join in a gothic tour around the whole house.