FORGET THE 2017 grime hype for a minute and go all the way back to 2001 when a new sound was born on the mean streets of East London. It was the first marked departure from late 90s UK rap, which copied the accent and beats of the hugely successful American hip-hop that dominated the charts. Grime artists preferred the authentic lingo of their London endz and their beats were much faster than LA and East Coast tracks. The sound was at first rejected as not quite fitting in with prevalent music tastes but eventually made its mark among the youth who were more open to something new with its own set of creative rules that challenged the status quo.
Working class energy and anger are rooted in its power so little wonder that the blue collar boroughs of E3, E14 etc. gave birth to such an uncompromising sound. If the beats seemed dark they reflected the undiluted grievances of young people on its council estates who sought a more relevant anthem. Garage, jungle, dancehall and ragga all played their part in the rise of grime but the 130-140bpm break beats and haunting electronic sounds were what set the breakthrough productions of Wiley and Dizzee Rascal, both from Bow E3, and Kano (Eastham, Newham) apart.
The London Borough of Newham added 2004 grime act Newham Generals to the grime revolution but by late 2005 MC Ghetto (later MC Ghetts) from Plaistow, Newham became the name on everyone's lips. His rapid-fire freestyles recorded on the streets of the borough drew a cult following. The new online generation notched up the YouTube views to hear his epic battles with the likes of Bashy and later P Money. He had a classic three track-duel with P Money during this period and also linked up with fellow East Ender Devlin from Dagenham who had signed a major contract with Universal. Devlin was considered the UK's answer to Eminem.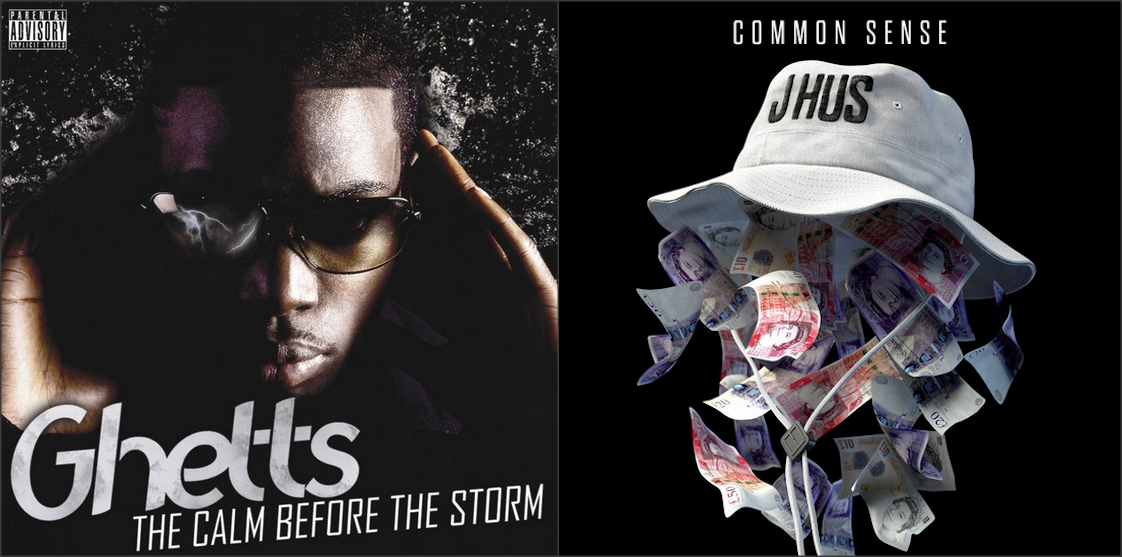 Today grime has spread far and wide from its East End roots and it's the likes of South London's Stormzy who now wields the grime mantle. But watch out for JHUS, hailing like many before him from Newham (Stratford) and following in the footsteps of Newham predecessor MC Ghetts. He is currently grabbing a lot of headlines and rave reviews for his 2017 debut album Common Sense.