London Fashion Week 2020 had an ethical underscore, with concerns about the environment, fair wages, supply chain transparency and global gun use highlighted.

Streetwear company Edit Man London partnered up with anti-gun organisation One Less Gun to raise awareness about weapons of street crime and war. It was founded by artist McCrow who uses guns and artillery in his work as a campaign message. His art was exhibited at the collaboration launch at the Maddox Club, Mayfair along with his customised one-off design of the iconic Nike Air Force One. He has used the barcode imagery in his previous work and here applies it to the Nike tick symbol.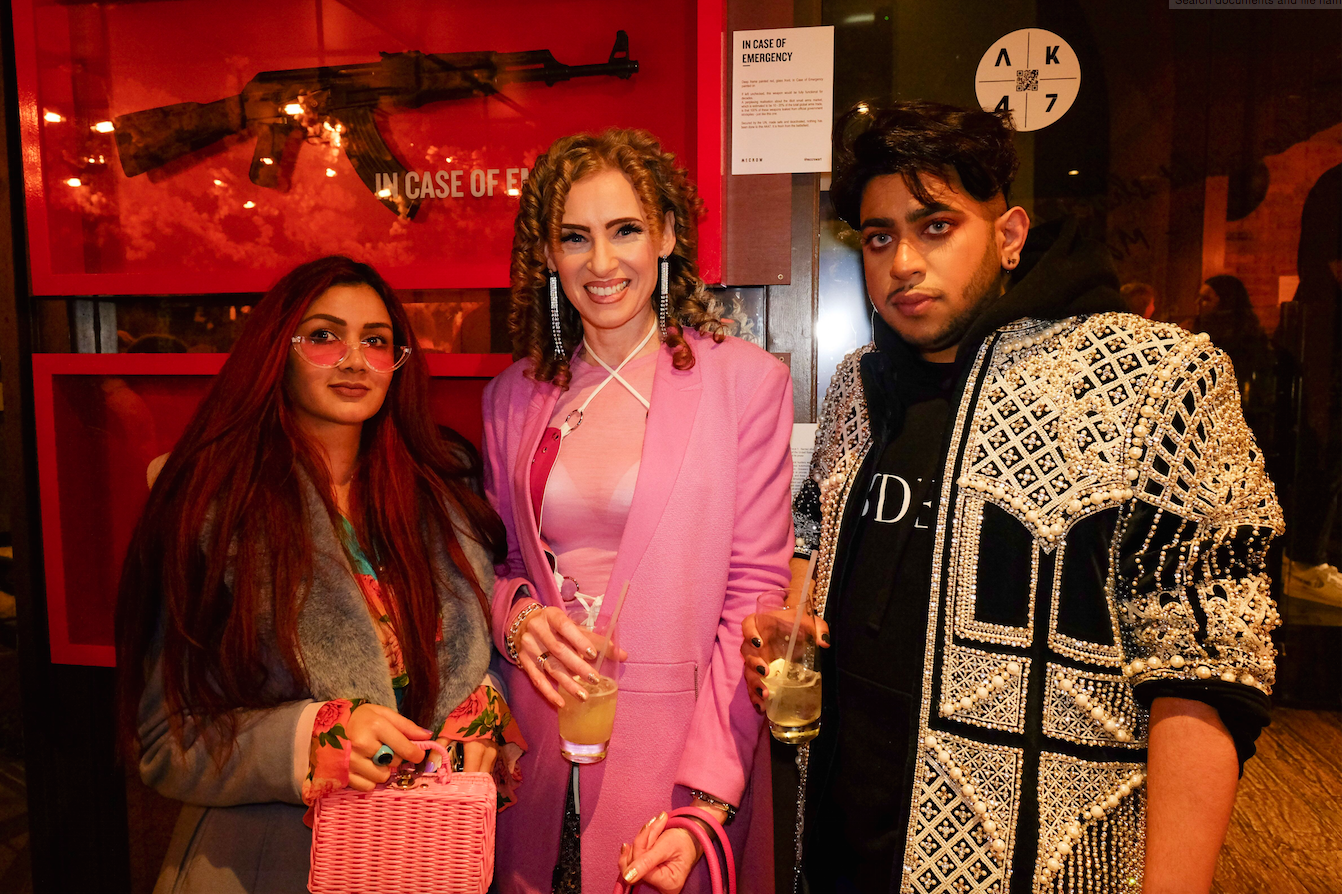 Spent cartridges and disused machine guns were showcased in the exhibition to underline his message about the removal of surplus arms and the ultimate destrution of all weapons. Proceeds from the sale of the customised trainer will be used to fund a gun destruction campaign in Africa and a teacher program with the same message. Turkish-English unisex brand Harem London also donated to the cause by printing 150 t-shirts available for sale on the night.
Moses, the CEO of The Edit Man London commented: 'Very early on we wanted to make a difference and help impact change so when we saw what McCrow was doing with his art, we needed to get involved. With a topic that is so polarising in the States and becoming more prevalent here in the UK, we felt this was a good alignment. We are proud to be part of something that will directly create change by taking guns out of circulation and even more so honoured to be able to host them through our site.'
Artist McCrow said: 'Producing controversial and thought-provoking works of art is my passion; destroying guns is a necessity. With shared values and a mutual propensity for disruption, partnering with The Edit Man London offers a unique opportunity to engage the fashion industry, to disrupt the status quo and deliver a positive change to the world of conflict; this is the art of disarmament.'
Louise Rednapp was amongst the celebrity guests at the Maddox Club event.
The British Fashion Council also brandished the ethical banner with prominent signs and displays advocating environmental awareness and sustainability, even as Extinction Rebellion protested outside their Store X hub on The Strand. The British Fashion Council worked with positive label Bags of Ethics and designer Richard Malone on reusable London Fashion Week bags for the event.
The BFC's Positive Fashion Exhibition showcased innovative and exciting brands who sat comfortably under their three pillars of "Environment, Craftmanship and Community" . They also  invited guests to bring used clothing to exchange with others at Patrick McDowell's Swap Shop. All of this took place at this eco-aware curated space.
We interviewed the LFW2020 'Best of Graduates' as well as upcoming brands about their green credentials.
India Day, Victoria House, Bloomsbury Square.
More What's Hot London? Fashion