Those in the know amongst the capital's wine connoisseurs would have marked London Wine Week 2018 in their summer diaries and headed for this seven-day festival's hub at Flat Iron Square, Bankside. This Borough foodie yard will be hosting pop up bars from the likes of Muscadet from the Loire Valley and Spanish rose wine specialists Freixenet. A £10 digital pass will also get you discount tasters of the finest wines around.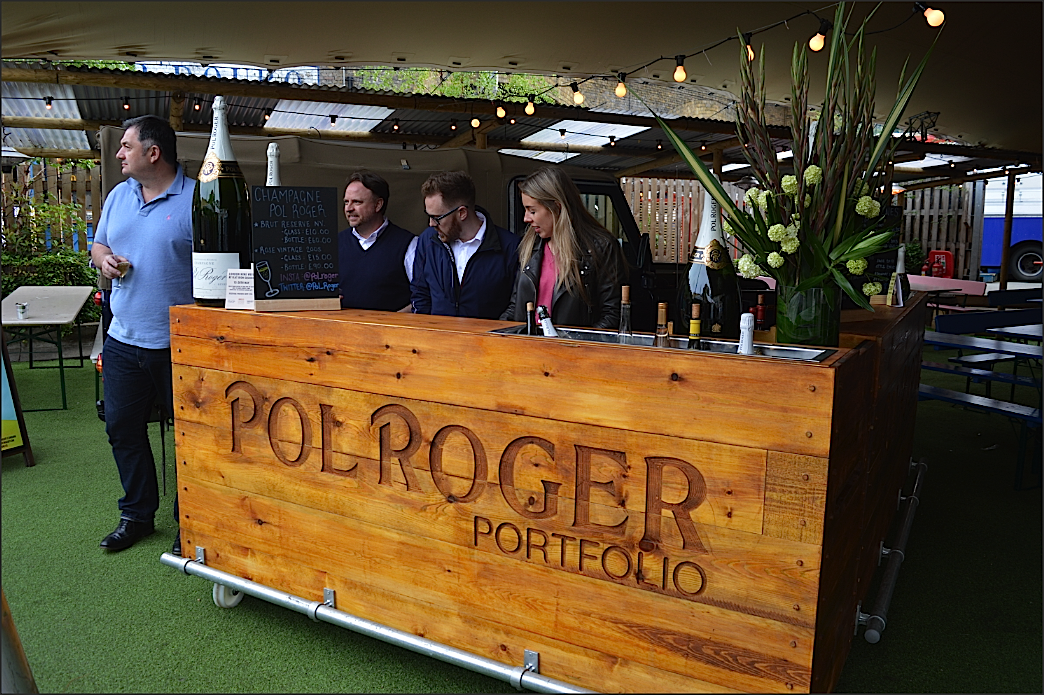 Champagne specialists Polroger were offering £7 glasses of Drouhin Macon Lugny 2016 white wine – £35 a bottle. Glasses and bottles of red Drouhin Fleurie Beaujolais 2015 were similarly priced. With a digital pass, they were £5 a glass with a fiver off a bottle. The rose alternative was Sinskey Vin Gris 2016 from the Robert Skinsey vineyards of the USA.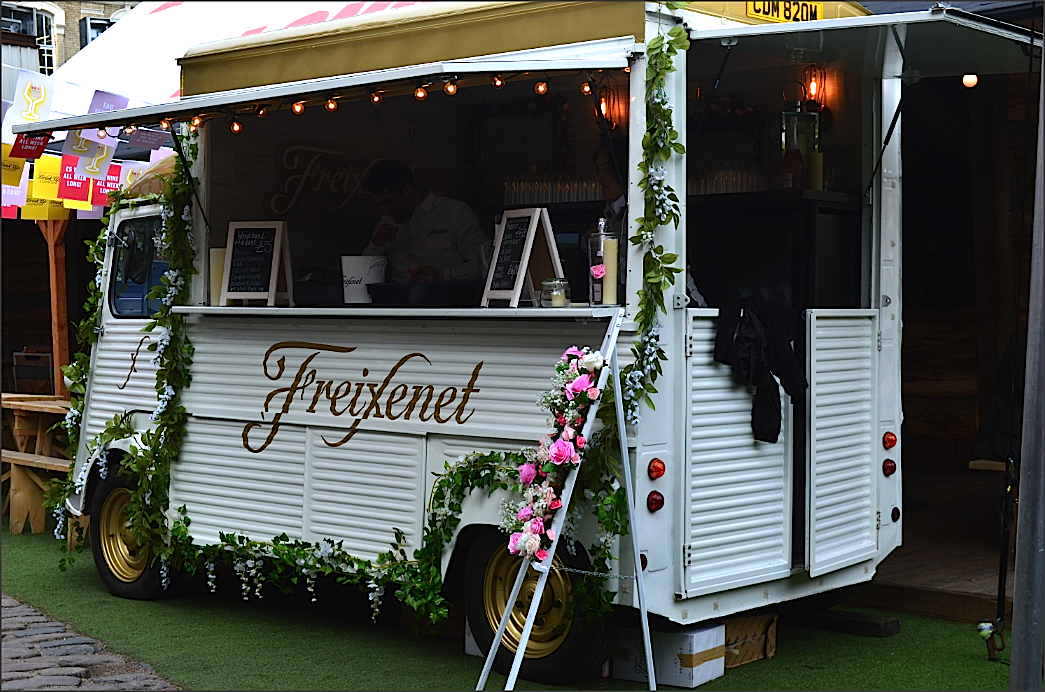 Freixenet's familiar white wine van was perfectly parked to catch the summer footfall of sparkling wine lovers. The sun wasn't quite its fulsome self on May 16th but that didn't stop a number of visitors heading over for some signature pink fizz, their Italian Sparkling Rose a particular favourite. These Catalonian cava producers didn't bring the sun over but there was an undoubted Mediterranean flavour to their tipples.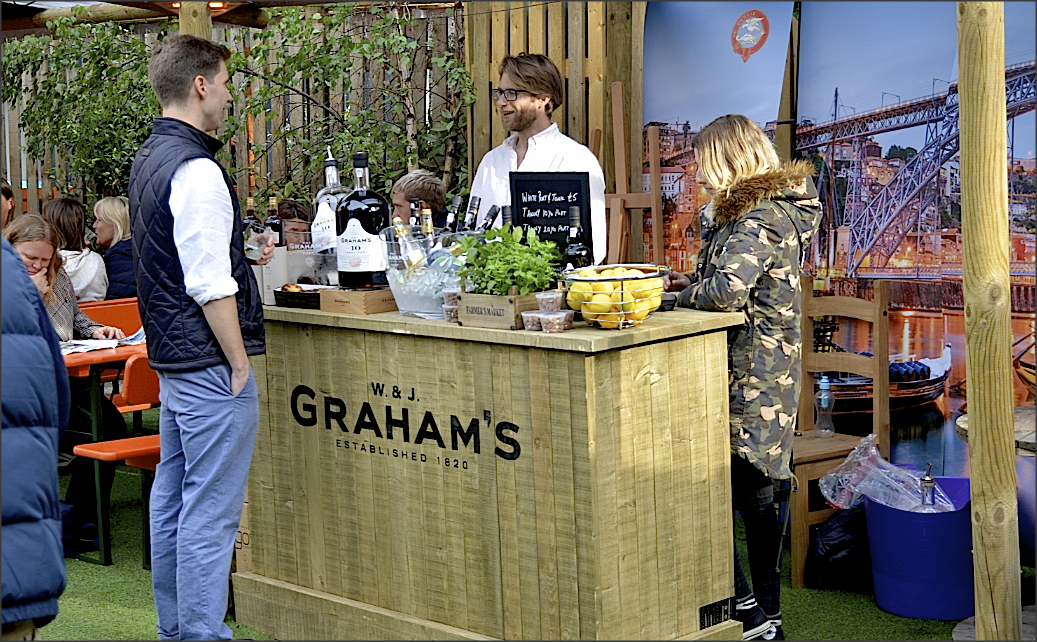 London Wine Week 2018  Flat Iron Square, London Bridge, May 16 – 20