Underwater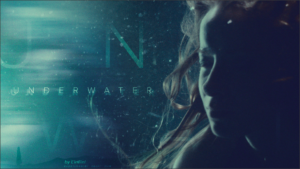 Alone on a beach, she is suffering from the loss of her fiancé in a car accident. Emotionally fractured, she sinks into the ocean, and images of the past are flashing through her mind. The guilt she feels is strong and leaves her battling with giving up on life or staying alive.
Director: Elena Kovalenko
Run time: 4:36 minutes
---
Lost Memory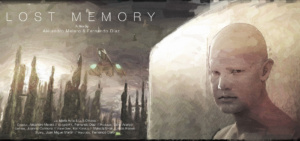 A girl who has arrived on earth, ponders about the planet, her thought processes now a lost memory within her.
Director Alejandro Melero
Runtime: 1:00 minute
---
Slow Down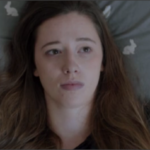 Emma has some big decisions to make as she comes to terms with her sexuality and learns to embrace who she really is.
Director: Megan K. Fox
Runtime: 3:27 minutes
---
Stranger Danger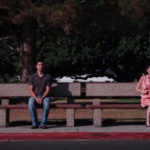 Whistle Girl fears the world itself and she's not afraid to show it through her "stranger danger" whistle. But, everyone is weirded out by her pathetic sounding whistles and her odd behavior instead of her whistle-blowing powers!
Director: Annique Arredondo
Runtime: 4:48 minutes
---
We Got Your Back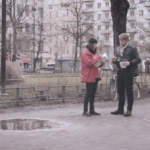 There is so much to feel guilty about nowadays, when you think about it. Sure, we all care about the environment, but honestly, don't you just want to toss all the junk in the same waste bin, sometimes? What if there was a simple service that got your back covered, on a monthly direct debit plan?
Director: Viktor Hertz
Runtime: 3:20 minutes
---
Jump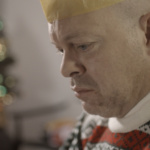 A lonely man contemplating suicide meets a ghost
Director: Richard Anthony Dunford
Runtime: 9:36 minutes
---
They Will All Die In Space

A twist in the tale as the starship Tantalus drifts through space.
Director: Javier Chillon
Runtime: 14:47 minutes
---
Dreams On Sale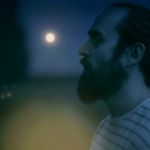 In a world where people are able to record, buy and sell dreams, many are starting to lose the ability of dreaming. Dreams have become a new form of art and a selling product for the rich class.
Director: Vlad Buzaianu
Runtime: 9:23 minutes
---
Cowboys and Indians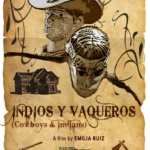 Leo plays "cowboys and Indians" every day at home. Today, aged just five, he learned a new game.
Director: Emilia Ruiz
Runtime: 4:11 minutes
---
The End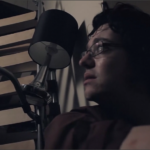 A couple have barricaded themselves in a room to keep them from the apocalypse happening outside.
Director: Chris Gallagher
Runtime: 2:32 minutes
---
Team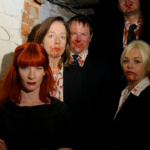 With her staff on a team building exercise a business owner in an empty office is under threat from the attentions of lecherous parcel delivery man. But just who is hunting who?
Director: Pete Tomkies
Runtime: 7:00 minutes
---
Polterheist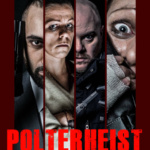 Two small time criminals kidnap a psychic medium and force her to contact the gang boss they murdered. The pair are desperate to discover where their recently deceased boss buried a stash of cash, but only succeed in unleashing a demon, bent on revenge.
Director: David Gilbank
Runtime: 18:37 minutes
---
Happy Thoughts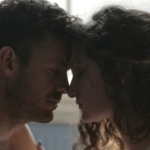 Evoking the ghosts of a classic tale, a pair of adversaries are brought back together in the wake of a disaster.
Director: Layke Anderson
Runtime: 14:00 minutes
---
A Woman's Life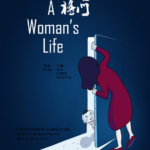 A film based on a Beijing Opera "Women Generals of the Yang Valley" The main character' Mu Guiying' is a very famous female general in Chinese history. The Joan of Arc of westerns.
Director: Jin Yu
Runtime: 6:00 minutes
---
Munchies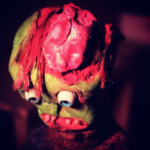 Zombie Lee has an outrageous hunger that won't be silenced by food alone. With his growing need to feed increasing, misjudgment and disaster arise in the kitchen, until a simple solution is found. And his rumbling is quenched.
Director: Sinead Stoddart
Runtime: 2:21 minutes
---
The Bus Trip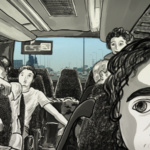 Sarah is invited to show her film in Israel as part of a film festival bus trip. 
She is hoping for political discussions and friendship, except the conversation stops each time she brings up the occupation of Palestine. So instead, Sarah talks to her dead dad over a noisy phone line.
Director: Sarah Gampel
Runtime: 13:40 minutes
---
Three Minute Warning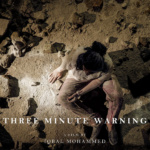 In Palestine, a 14 year old girl called Mariam cares for her disabled mother.  One night, an Israeli "knock-on-roof" bomb is dropped onto their building allowing them only three minutes to escape before it is demolished.
Director: Iqbal Mohammed
Runtime: 11:36 minutes
---
The Man From Nevis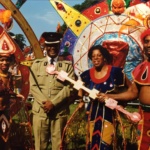 The man from Nevis is the inspirational story of how one man struggled against overwhelming prejudices to bring Caribbean sunshine to northern England and set up Europe's first West Indian carnival.
Director: Ben Phillips
Runtime: 9:05 minutes
---
Puppy Love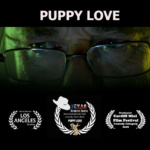 When a predator grooms a naiive, underage victim in a chat room, a harsh lesson is learned. Be careful who you talk to online.
Director: Graeme Willetts
Runtime: 2:14 minutes
---
To Those Who Dare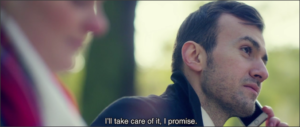 Julia is sitting in a park reading a book when suddenly a man interrupts her. His name is Alex and after talking with him for a while he reveals the reason for contacting her. He wants Julia to date him and his wife Sophia and see if it eventually can lead to a threesome.
Director: Hernan Quintero
                                                                               Runtime: 8:25 minutes
---
Honey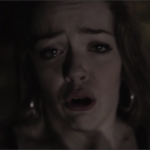 The lives of two brothers collide with the world around them. Fractured relationships, new ones and a dark secret from their past comes back to threaten all they have.
Director: Mohammed Kamel
Runtime: 21:52 minutes
---
Check the EVENTS menu for details of the festival, TICKETS menu to purchase tickets.