Comparing contemporary depictions of the Madonna with Renaissance masterpieces.
London-based artist Denise Wyllie, fresh from being interviewed by the BBC at the Royal Academy yesterday, turns her attention to a piece she won't be submitting to the RA just yet but which has recently done the rounds at international exhibitions. She has brought a new dimension to religious iconography by using image reproduction to stunning effect in her Madonna and Child depiction Palm Print and agreed to talk to us about her work. Her painstaking approach to process and reprint has given her a mastery of the medium over the years and, without an observer getting lost in all the details of digital image manipulation, the aesthetic subtleties are marked and powerful.
She admits to being inspired by a painting of the Madonna she owned called Gentleness. It's traditionally an icon of the city of Petrozavodsk, Russia and Denise has links to the city having exhibited there since 1992 throughout Glasnost and Perestroika. Now an established printmaker with her work in the collections of international museums, few realise she was also one of the first artists from the West to visit and exhibit there in 70 years, introducing her work to Russia through the Artists Union Gallery and then the State Museum.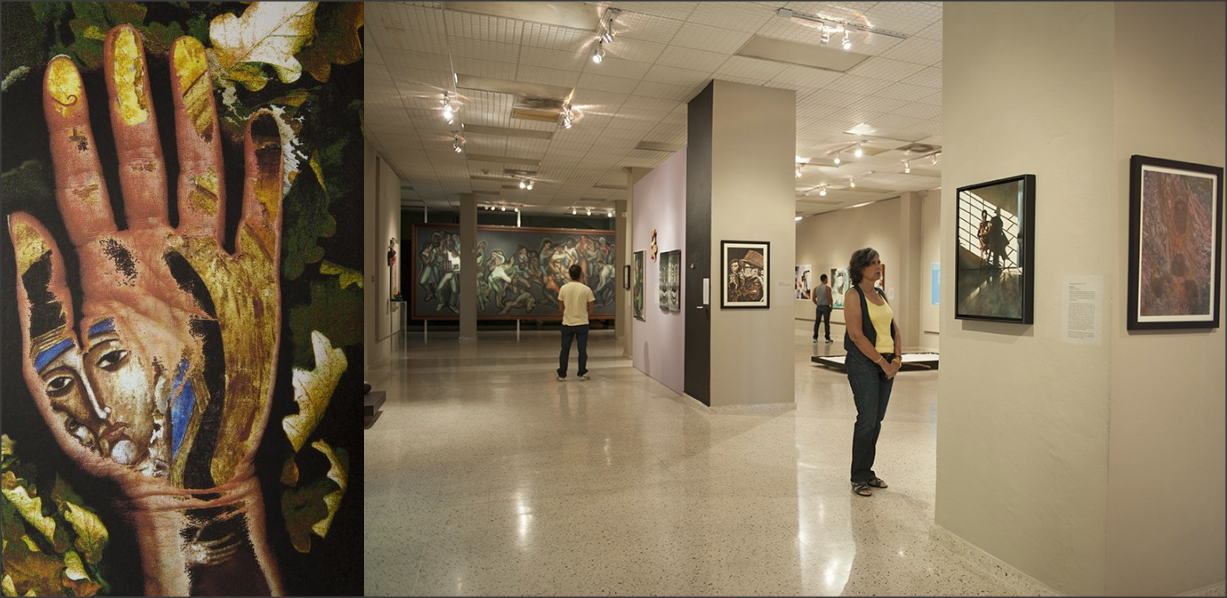 Describing her approach to creating Palm Print, Denise says: "The potency of this image comes from the basic needs of protection from and to a mother. The worship of a Madonna goes further back in history than Christianity and any religions beyond. In my digital artwork I have embedded this powerful symbol of motherhood into the palm of my hand, with gold-touched fingertips. You can observe an infant's tiny hand that appears to grasp my wrist and press his face against his mother's cheek. The eyes of the mother boldly engage with us, the viewer, defying us to harm her young, while the mother and infants safety rests in our hands."
So this Byzantine-like imagery is now layered with a post-modern power, far removed from it's original intent yet somehow tied to it. From Denise's comments you can see how these representations of Madonna and Child are charged with the values and aesthetics of their day and the past. The history of art has countless examples and some of them a train ride away. Take a trip to the National Gallery to see the Mantegna and Bellini exhibition, which shows how these Renaissance artists embedded their work with both reverence and contemporary playfulness. The Bellini family was Venice's most prominent and prosperous family of painters and Mantegna, a carpenter, married into them.
Bellini presents such a hard edged, angular depiction in Madonna in the Meadow (1505) that the child in the Madonna's lap looks decidedly un-Renaissance, but not quite flat enough to be Byzantine. Both the mother's lap and the child's body lack the definitive shadows representing depth and form. This is obviously deliberate and was a comment on both the faith and the aesthetics of the times. In his Virgin and Child with St Catherine and Mary Magdalene the Madonna and baby Jesus are more realistic, both fleshed out as if they are actually in your presence. Here he uses oils rather than egg tempera and rubs in the paints for effect.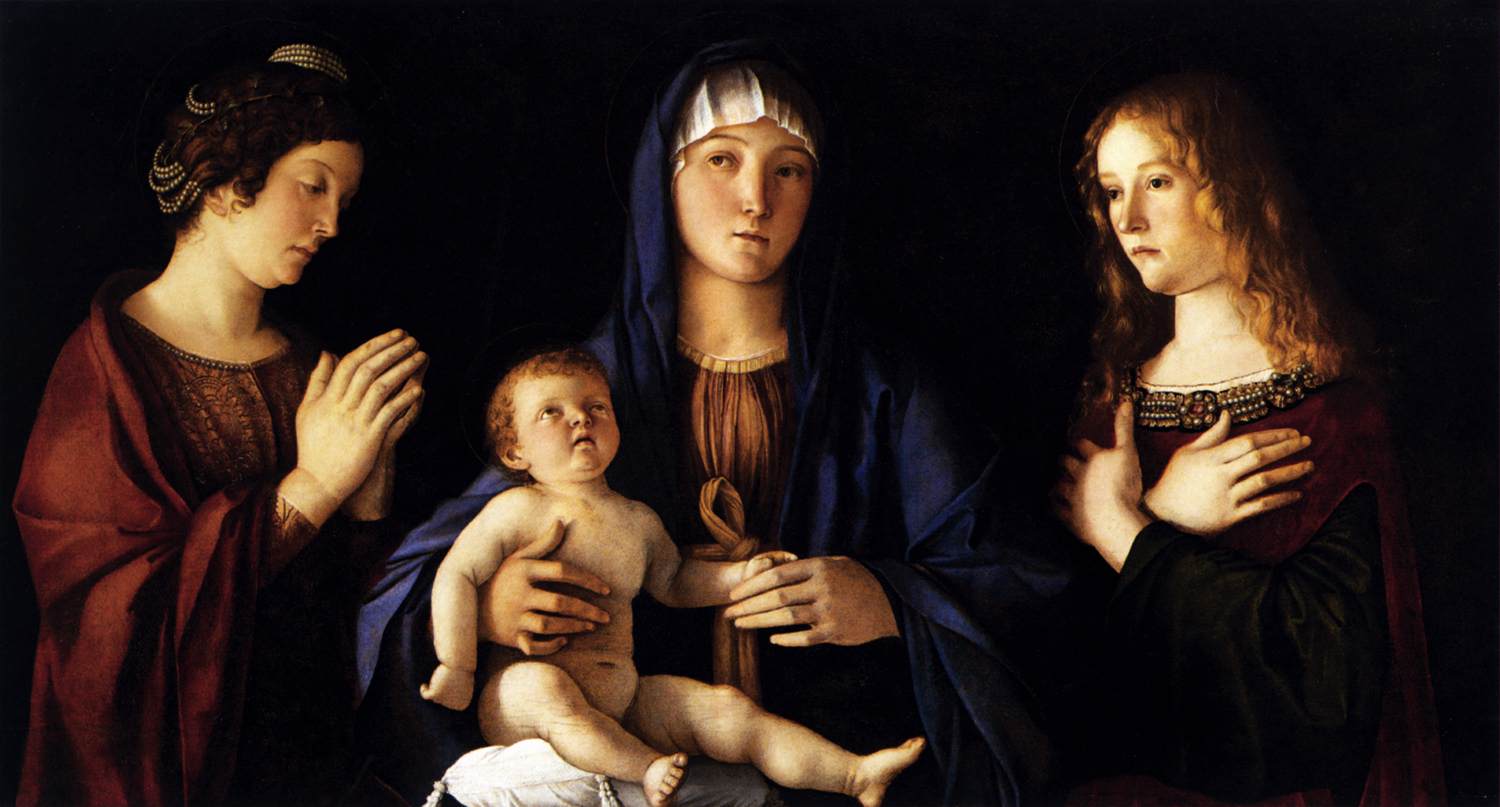 His flitting in and out of styles does not indicate one bound by the religious mores of the day (at least not solely); more one driven by expressive concerns – whilst well aware of the power of the iconography. Similarly, Denise has absorbed these iconographic elements into a refreshing style and is to a greater degree free of religious attachment.
Denise Wyllie is hosting an open studio event for the Fete De L'Estampe festival of printmaking 26 May 23 June 2019. It features a selection of art from international artists as well as her own carefully curated work, charting her evolution as an established printmaker.