East London artist Eddie Saint-Jean works in moving image and photography and up until now most of his art has had underlying cinematic cultural references. But now in a slight departure from that style he has produced a new body of work which he describes as Un-ReadyMades.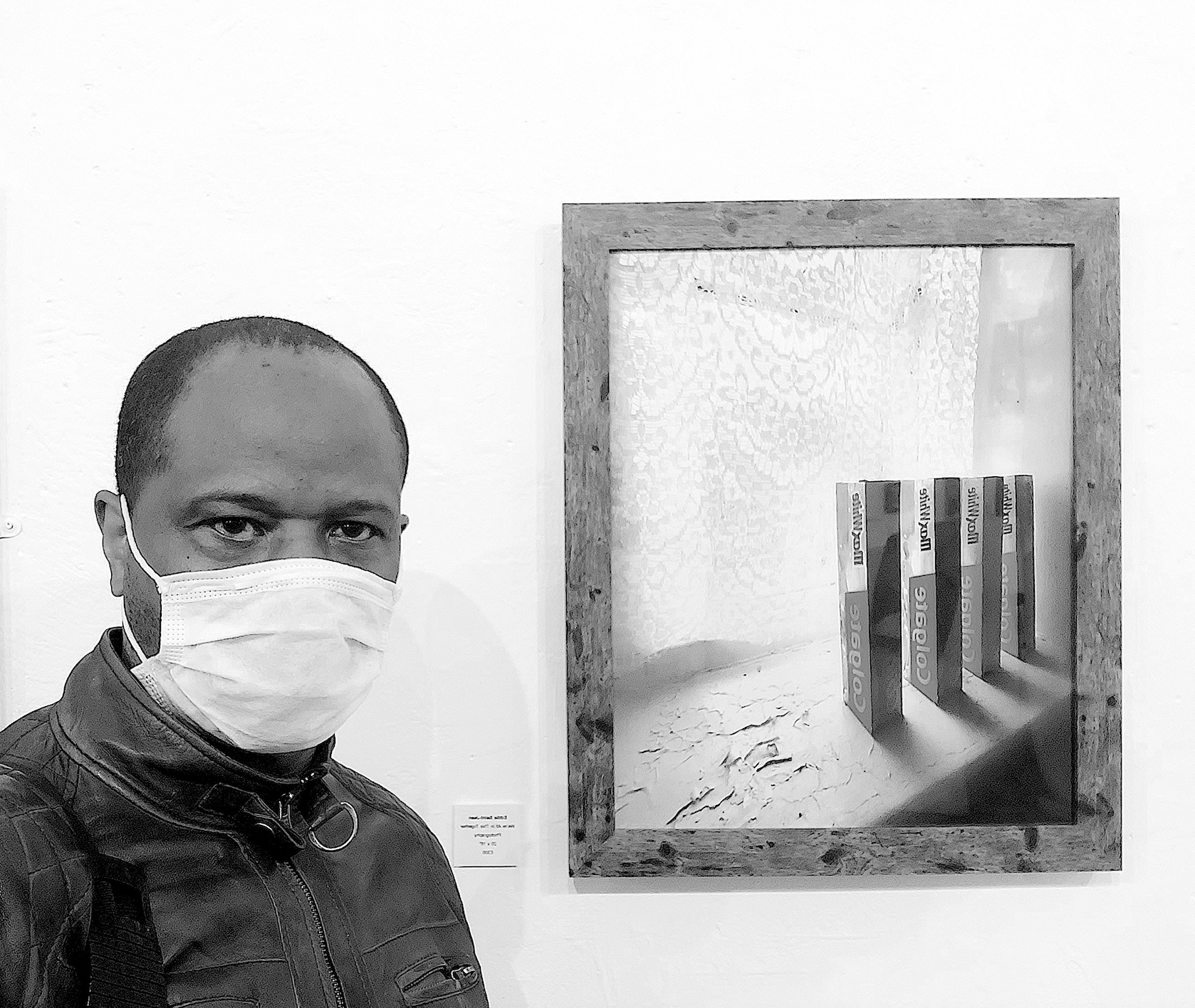 Eddie Saint-Jean with his photographic work 'We're All In This Together"
He says: "Despite the similarities to Pop Art, this is actually Uncanny Art. Artwork featuring everyday household objects but depicted with subtle uncanny elements. So subtle in fact, that you will not pick up on it unless you're up close in person in the gallery space. So attend the exhibition this Thursday, May 20th!"
The Uncanny refers to art which is simultaneously familiar or homely yet unfamiliar/eerie
___________________________________________________________
The Unity exhibition, Candid Gallery, Islington, (nearest tube Angel). 21st – 30th May 2021. Private view Thursday 20th May 6-9pm.
___________________________________________________________
He continues: "I can see where others might notice Pop Art references in the work but in reality this has more in common with artist Marcel Duchamp's Readymades and its aesthetic around mass produced, ordinary looking, everyday objects. So my work is Uncanny art + Readymades. Hence, the name for this series of photographic and video work Un-Readymades.
Eddie Saint-Jean says: "Most contemporary art in the category of Uncanny art has pale, spectral, elements and drawn out, desaturated colours, blurred focus etc. I have gone the other extreme. Extreme camera focus and vivid colours that jump out at you. There is no fixed category of 'uncanny art' as such but there are interpretations of it. I just found it interesting that my interpretation was not classically eerie or spooky. However, up close to it in the gallery, visitors will see that this photograph of a row of toothpaste is more than just that – in an aesthetic sense.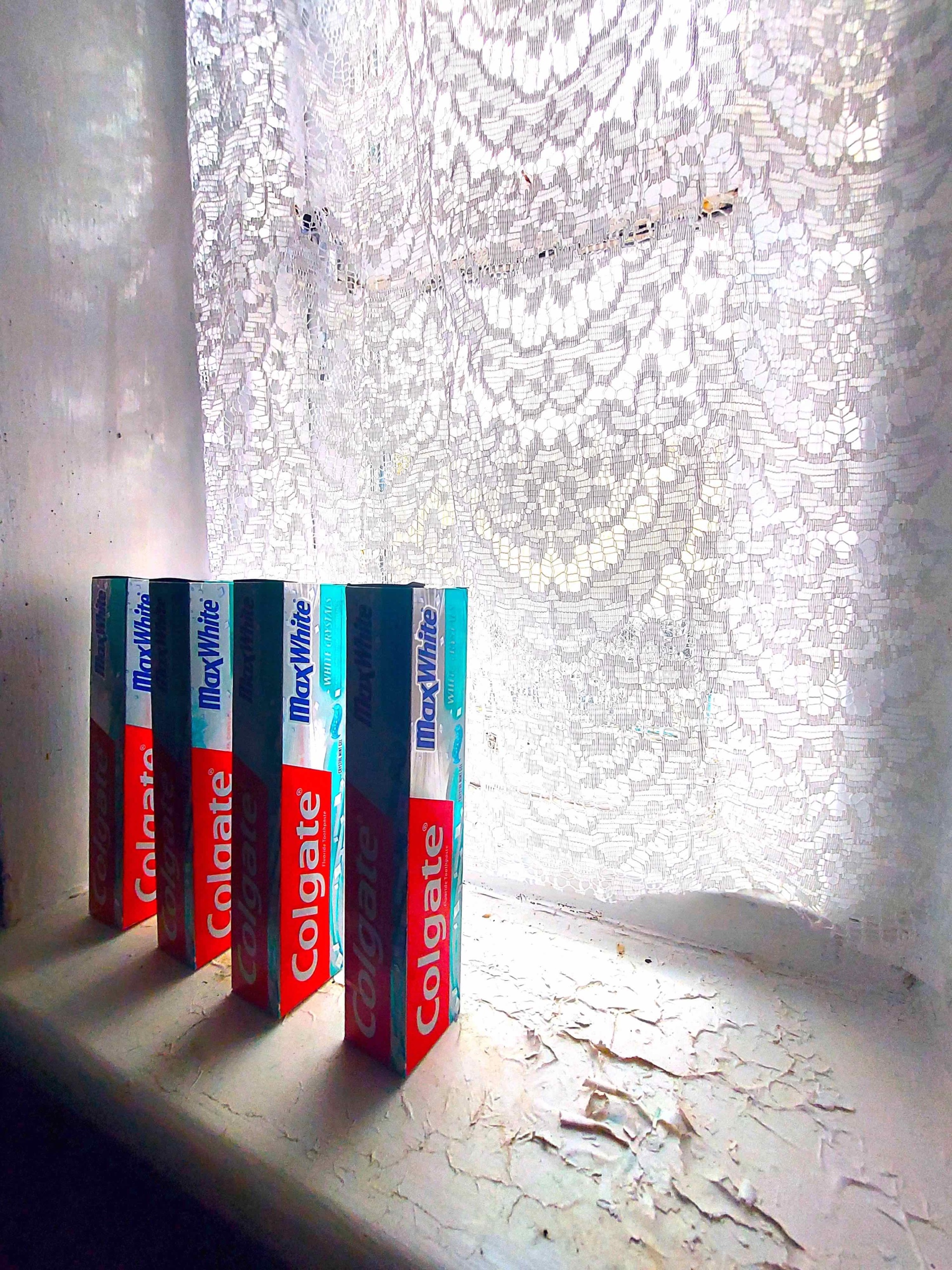 'We're All In This Together' – Eddie Saint-Jean
There are uncanny layers and nuances in the work and hopefully one or two people will think to themselves 'well that didn't feel like an everyday picture of toothpaste to me. It just felt somehow…different.' And that's what uncanny art should do. No big revelation or hurrah…just a feeling.
My previous exhibitions also featured uncanny-influenced work. My photographic and video work last month commemorated the April 29th death of cinema legend Alfred Hitchcock. The photography was on show at the Space In Between group exhibition at Gallery 54, Mayfair and video art at the Facade exhibition in Lower Clapton, Hackney.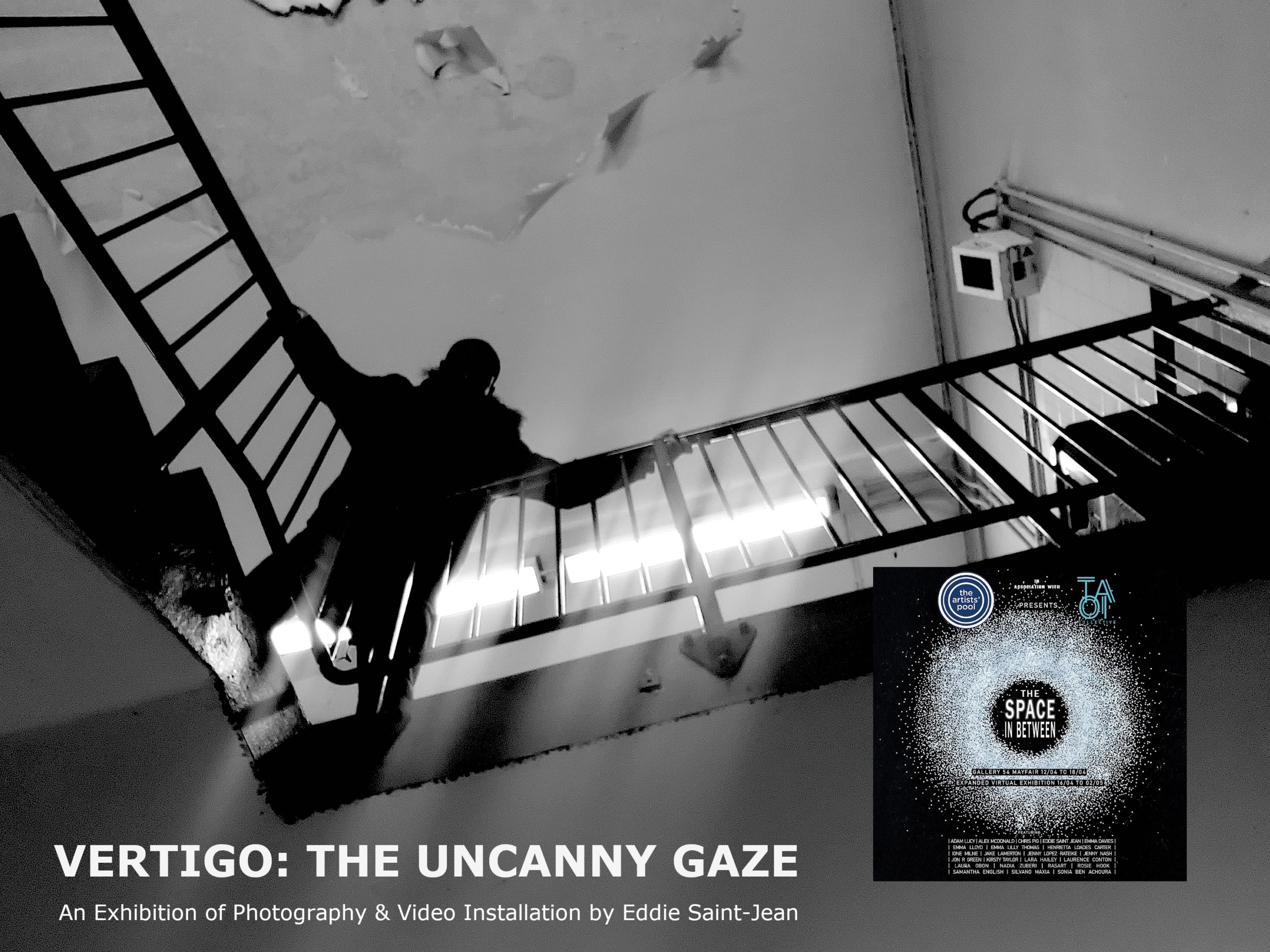 Yes, it was a month of the black gaze and the uncanny gaze combined. Some of those influences have inevitably  filtered through into my latest work."
A little more about Eddie Saint-Jean's Un-Readymade influences below
The Unity exhibition, Candid Gallery, Islington, (nearest tube Angel). 21st – 30th May 2021. Private view Thursday 20th May 6-9pm. Book tickets 
.