MAKE_SHIFT is a group exhibition at the Collyer Bristow Gallery so titled, according to curator Rosalind Davis, because the artists create by 'making, shifting and utilizing the provisional or rudimentary materials to construct their work.' Across the broad area of mediums and techniques there is a focus on the mechanized.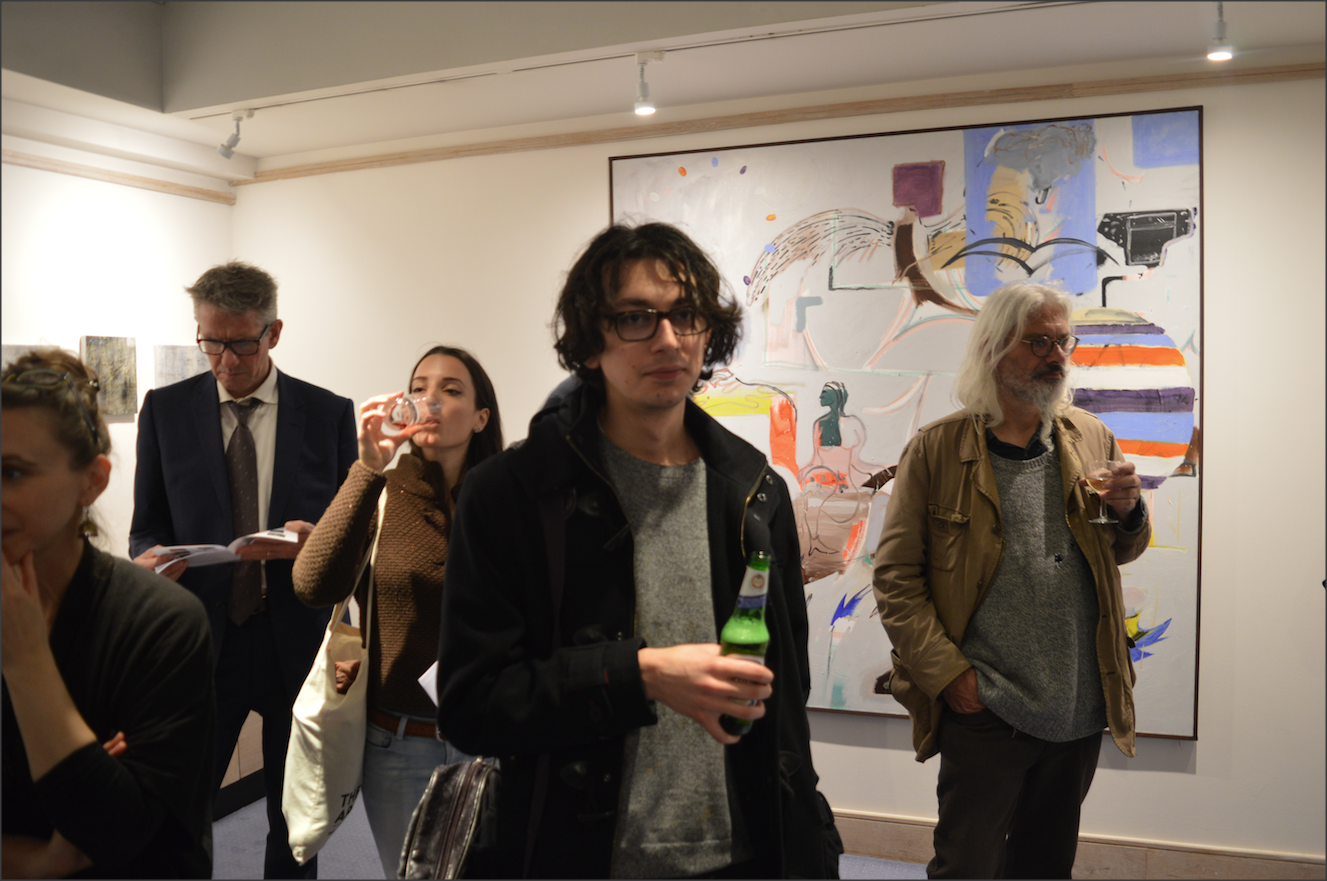 Make_Shift, Collyer Bristow Gallery, London WC1R 4TF,  11 Oct 2017 – 13 Feb 2018
GARY BETTS had a tough working class upbringing in London's East End but if you're looking for a blue collar stamp on the sculpture and ceramics that makes up his Made in Clay exhibition instead you'll find a wider aesthetic approach. Some pieces are so evocatively charcoal black they give the impression of being kiln-burnt; figures with Hellraiser-style silver mottled skin effects too, others stand as whimsical statements. There are animal-headed sculptures, expressionist pieces with limbs seemingly dripping gold and throughout an air of dark, moody expressionism with a hint of surrealism.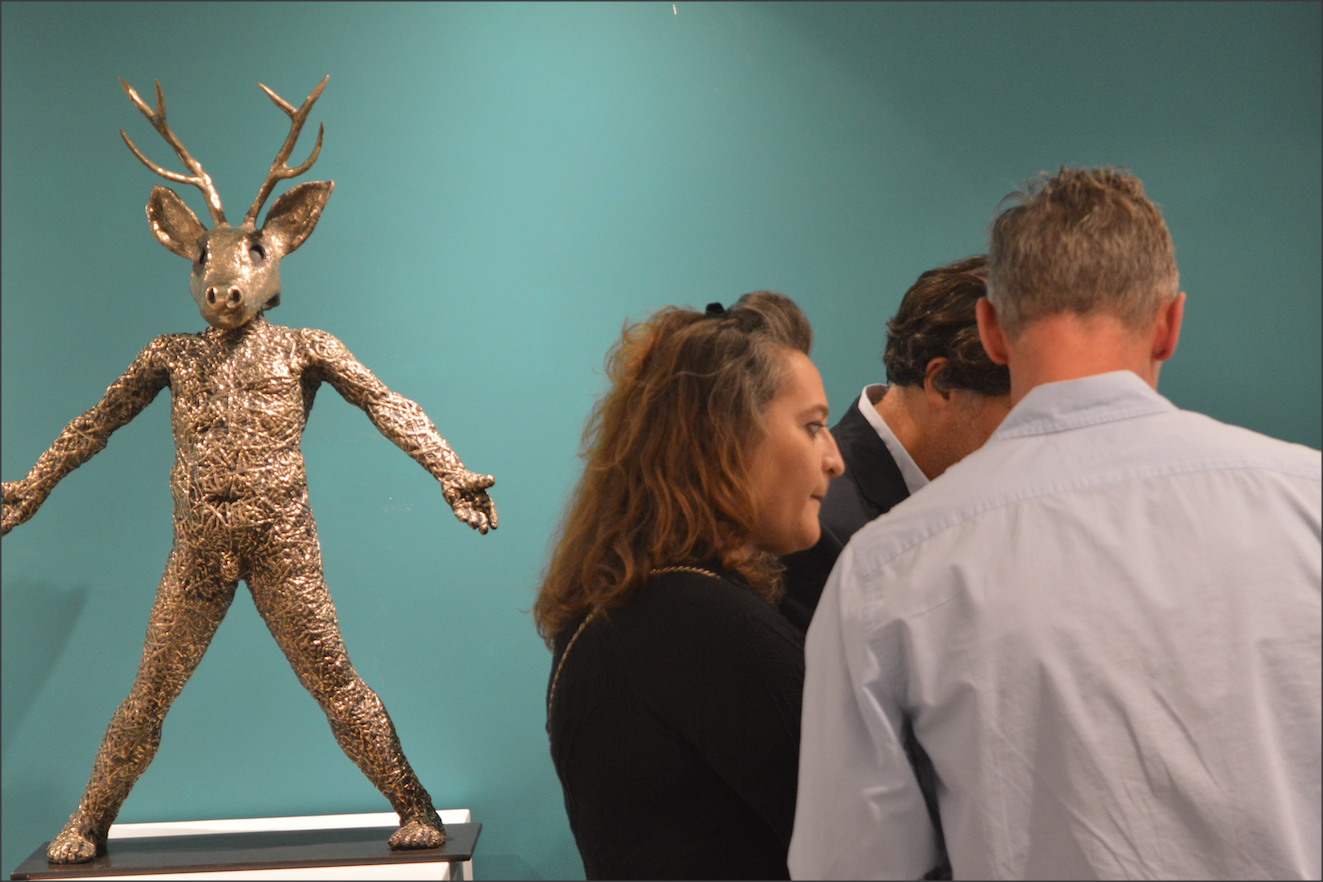 Gary Betts: Made in Clay, Sunny Art Centre, London WC1X  8HR 11 Oct – 8 Nov
KLEPTOMANIA represents a homage to parody, piracy and pastiche, perhaps? Not exactly. "A restless desire to pirate the water, pilfer the fire. Find it and make it your own whether it's blood or it is a bone". A worthy manifesto statement from this group of nineteen artists who make up the Kleptomania exhibition and they have refined and reworked this Kleptomania theme so effectively that originality shines forth as if such from source.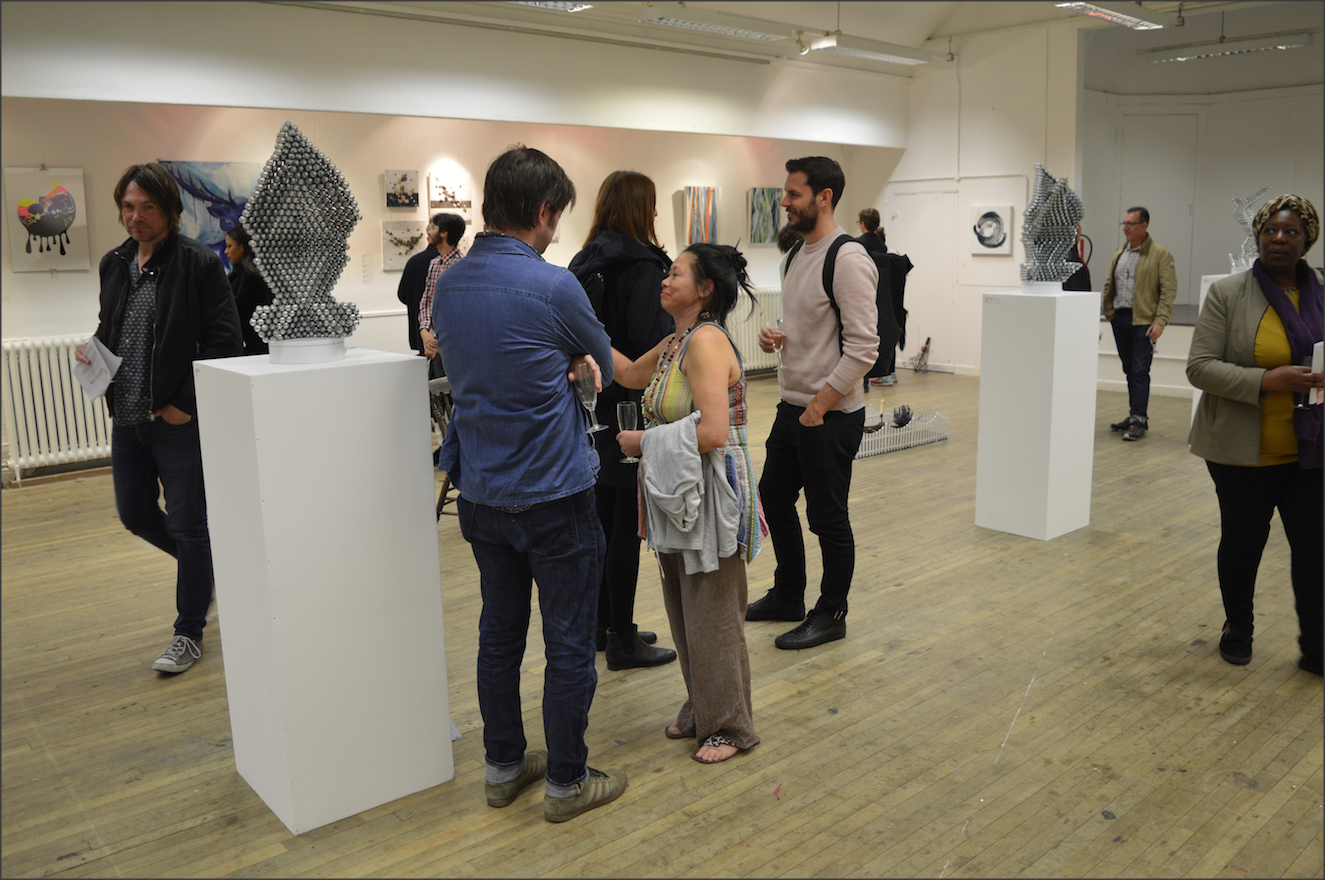 Kleptomania, Chalmers Bequest Gallery, Stoke Newington N16 0UL Private view Oct 12
SAM JACKSON & DEREK RIDGERS are painter and photographer, respectively. Their widely differing visions of the human figure in this Run To Me exhibition are bound by a fascination with youth: Jackson presenting the angst and excess of adolescence through text and portraiture while Ridgers' moody black and white photos capture the spirit of club nights and French kisses common to teens and twenty-somethings.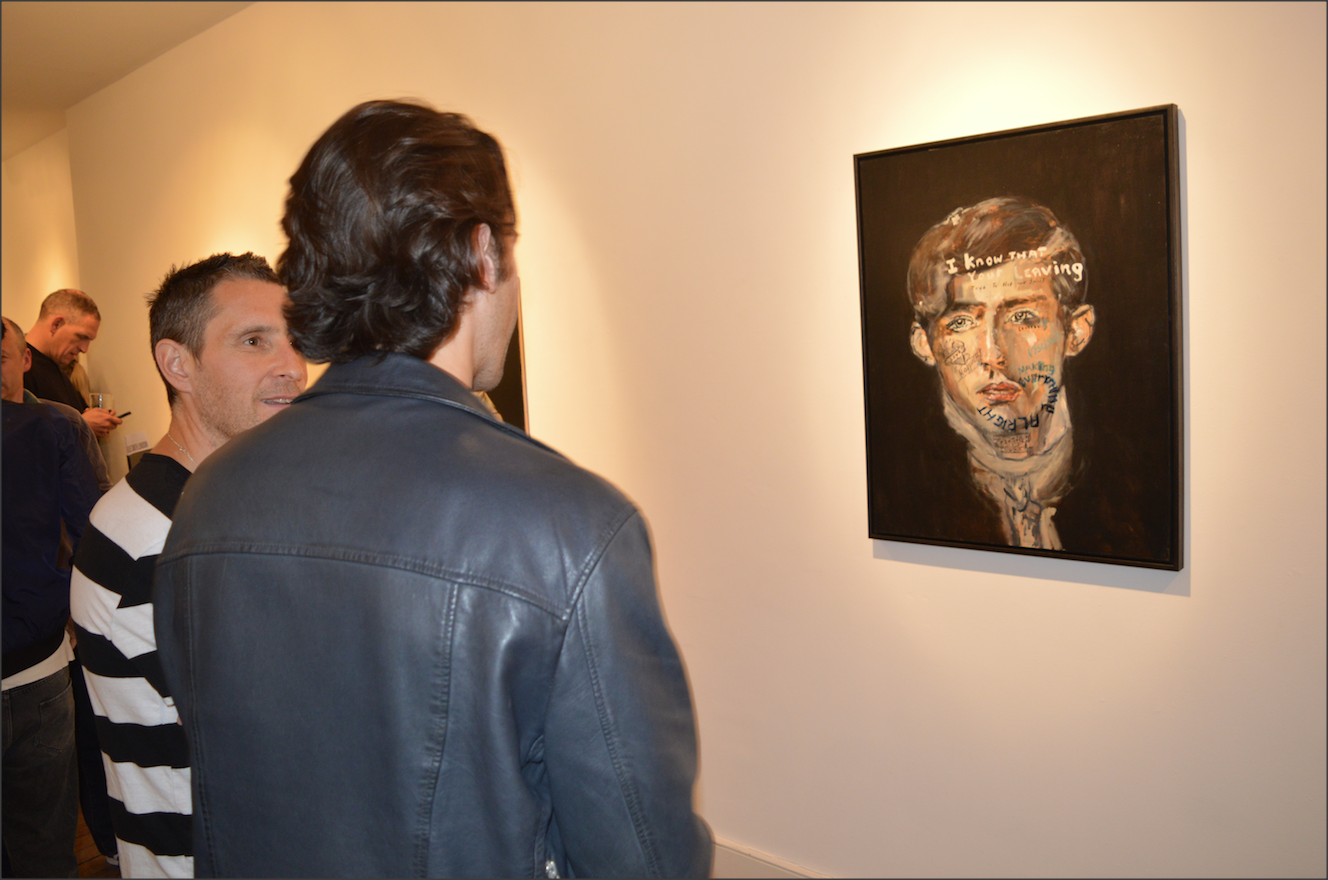 Sam Jackson & Derek Ridgers: Run To Me, Charlie Smith Gallery, London EC1V 9DR Oct 13 – Nov 11
DMITRY PRIGOV died in 2007 but his artistic legacy lives on through the poet/perfomer/artist's vast body of work, which includes installation, video, type-written text and sculpture. Theatre of Revolutionary Action is his first solo exhibition since his death and focuses on his creative arc after the fall of the Soviet Union.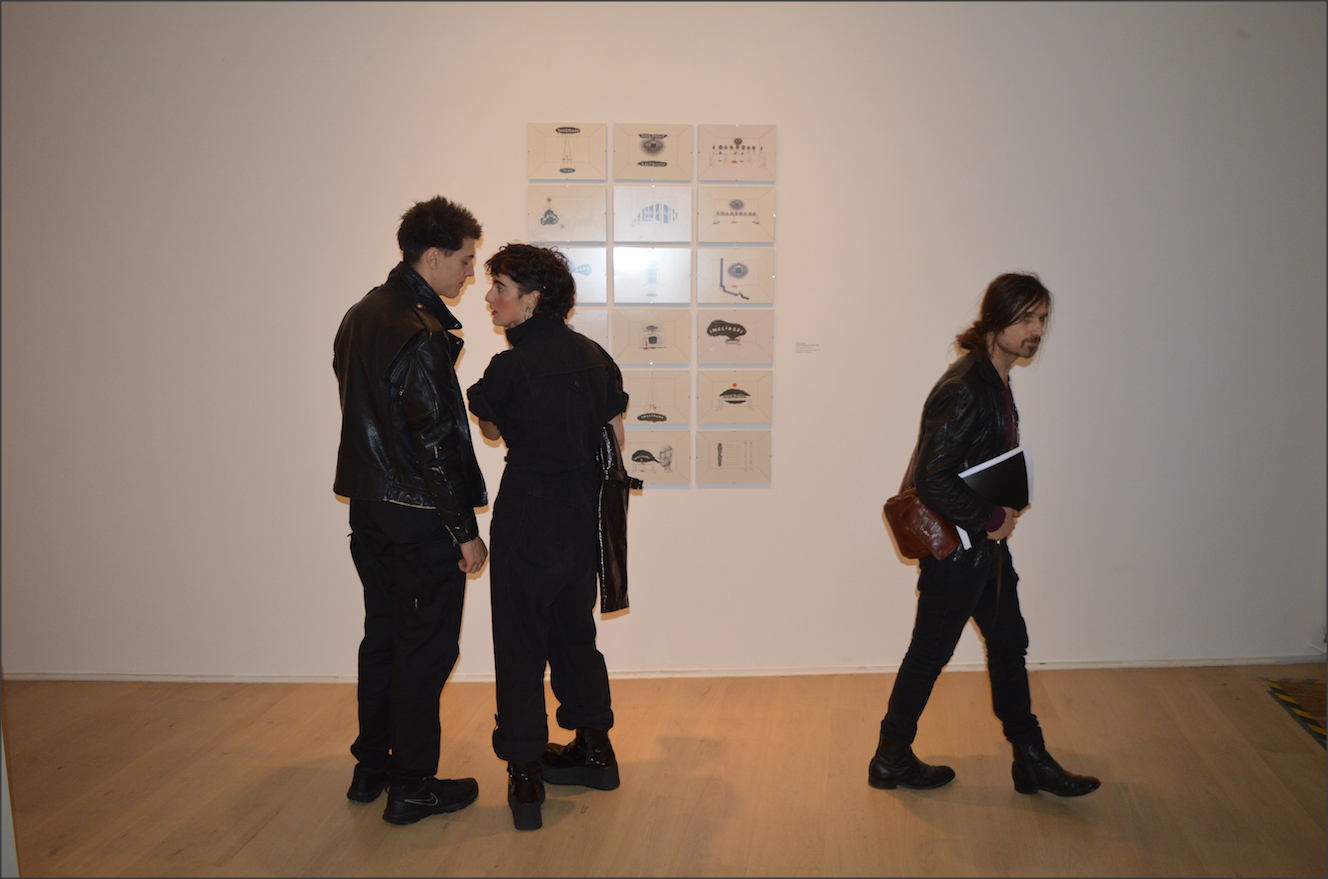 Dimitry Prigov, Theatre of Revolutionary Action, Calvert 22, London E2 7JP Oct 13 – Dec 13