For a club so relatively young The Box in Soho, London has already built up a reputation amongst the capital's VIP clubs and has an intriguing and colourful history. Owned by Simon Hammerstein (grandson of celebrated lyricist Oscar Hammerstein II), it was launched in 2011 as a 'theatre of varieties' and is located on the former premises of the Raymond Revuebar – and there are obvious comparisons about the erotic cabarets being staged. 
It's been described as Britain's seediest club because of its notorious sexual stage acts but that hasn't stopped elite clientele such as Prince Harry propping up the bar every once in a while. Without doubt, this pretty nondescript looking club is a magnet for the fashionable crowd. A-listers and royals alike queue up to watch sexually explicit acts and party at a risqué hot spot which has now become a must-visit for high profile socialites and celebrities; amongst them actresses like Keira Knightley and supermodels such as Kate Moss. As you can see, the show is very alternative and not for all tastes.
If you make it past the picky door policy, count yourself lucky because the illustrious guest list and table bookings priced from £3,500 per night ensure they are not exactly dispatching street promoters around Leicester Square handing out desperate leaflets. This success comes hot on the heels of their Manhattan sister club which set the framework for alternative nightlife aimed at A-listers. Simon Hammerstein promised London's version would also be a club of 'mystique, mystery and sexual openness' and he delivered.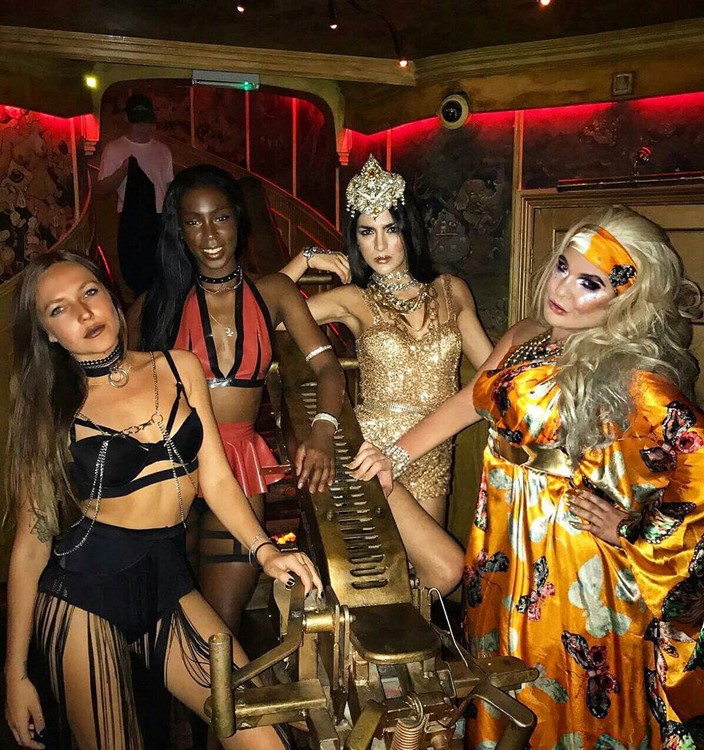 It's hard to imagine that a club with such a high concentration of VIP clientele would still have a designated VIP area, as do other more mainstream, less newsworthy clubs. It has. After the cabaret shows are over The Box has an upper floor where only the very select can gain entry for specially staged after hours extras. So all this considered, where would one begin to gain entry to such an exclusive club? To get on the guest list you really need to know someone. Just turning up won't get you in regardless of who you are. Katie Price was recently denied entry by door staff so even celebrities are not spared.
However, the Clubbable app has brought VIP club guest lists and bookings firmly into the millennial age. Launched by CEO and founder Magnus Ahlin in 2016, the app has revolutionised the way in which promoters interact with clubbers and also how clubbers network with others clubbers. Put simply, the group organiser uses the app to build a list of fellow clubbers for a night out. The promoters can then quickly access this info and will send you table booking quotes and guest list offers. Once you've decided on which VIP club offer to accept, you contact the promoter directly to finalise entry.
Visit the Clubbable website for a step-by-step breakdown on how the booking process works.