Until 2009, your only chance to see the world's best tennis stars in action in London was at Wimbledon during  the summer. Autumn is just as eventful in men's tennis circuit with the ATP Finals (formerly known as the ATP World Tour Finals) held at the 02 every November for the last decade.
What are the ATP Finals
The ATP Finals brings together the very best players from men's tennis for an end-of-season spectacular finale to decide who is the year's top player. The tournament features  top eight players of men's tennis  and men's doubles.
Players earn points for their placings in ATP  tournaments around the world and these are added up to find the best eight over a full year of competition. One can also get direct entry into the ATP Finals by winning  any one of the four Grand Slams, at Wimbledon, The US Open, The Australian Open or the French Open.
Who is playing this year?
Only three players have confirmed attendance at this time . You won't be surprised to learn that these three are Rafael Nadal, Roger Federer and Novak Djokovic. After a season to forget, beset by injury, 2016 Champion, Andy Murray, will not be taking part this year, although brother Jamie looks likely to represent the Murray clan as part of the doubles tournament.
The ATP Finals also includes a world-class doubles tournament!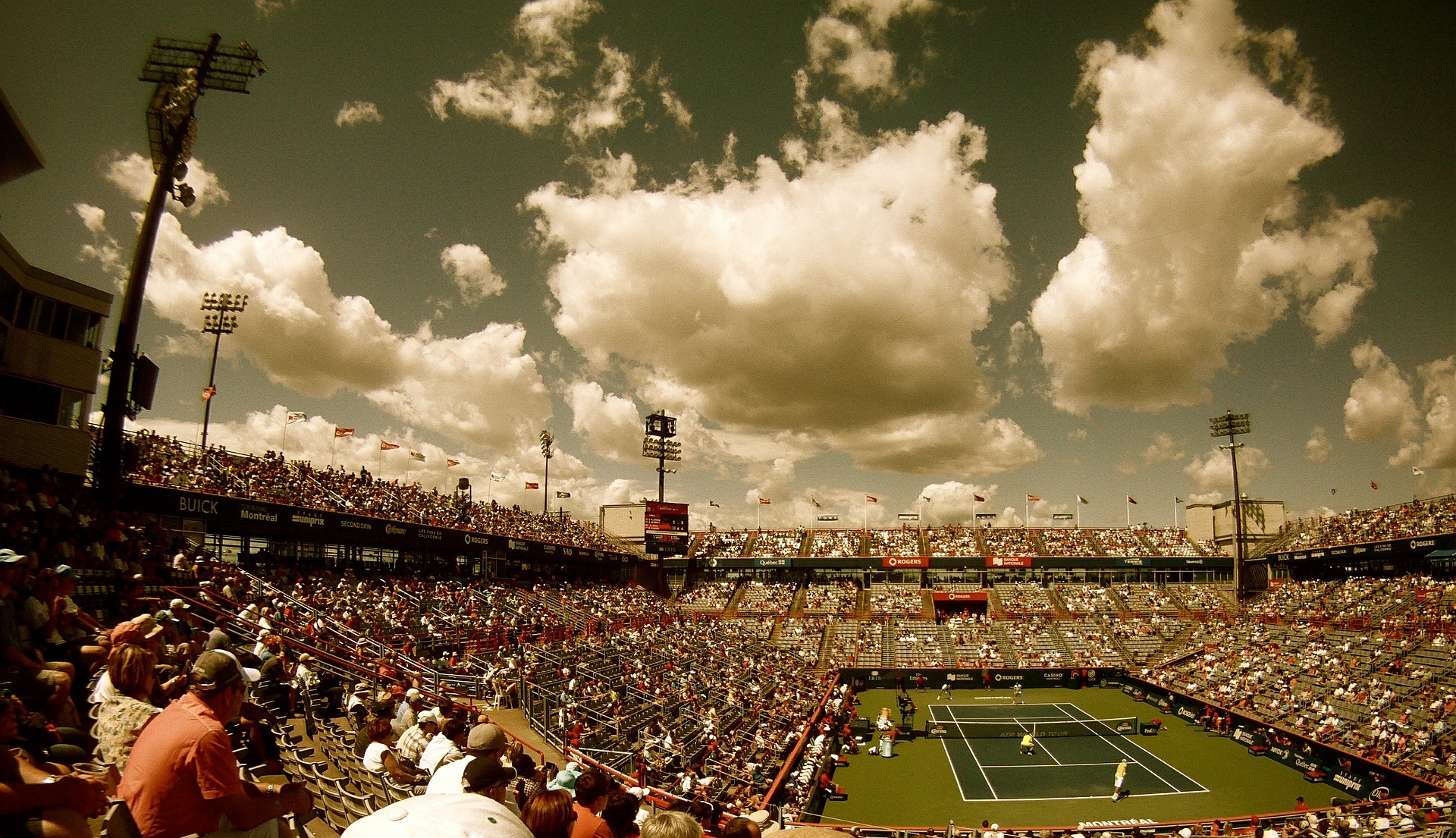 The chasing pack has a bunch of favourites who are jostling to secure one of the lucrative spots. These include Del Potro, Zverev, Cilic, Anderson and Thiem, along with a chasing group of hopefuls nipping at their heels, which includes Isner, Nishikori and Fognini.
Who is the favourite?
With so many top players earning their place through top form, the ATP Finals really is anybody's to win, making tennis predictions notoriously tough for this tournament. This year, the Grand Slam titles have been shared three ways, between Nadal, Federer and Djokovic, making it more open than ever. We may even end up with a surprise winner, like last year's Grigor Dimitrov, the sixth seed of eight, who beat David Goffin in the final.
How is it structured?
Unlike knockout tennis tournaments, the ATP Finals are played as a round robin with two groups of four players each playing each other. The top two in each group progress to the semi-finals, with the winners contesting the crown. This gives players the luxury of being able to lose a match and still win the trophy.
Avoiding the weather and other uncertainties of outdoor games (especially those on grass), all matches are all played indoors, under the dome of the O2, on hard courts with carefully controlled environmental conditions.
What can they win?
The ATP Finals are essentially the 'Christmas bonus' of the men's tennis world, with huge amounts of money up for grabs in every game. Singles players will each receive an appearance fee of $203,000 before a ball is served, and a further $203,000 for every round robin win. A semi-final success will net them $620,000, and victory in the final is worth $1,280,000. Which means that any player who gets through their five matches undefeated, will be off Christmas shopping with a cool $2,712,000 in their pocket.
When are the ATP Finals and how can I get tickets?
Make sure you clear your social diary because the 2018 ATP Finals will take place from 11th to the 18th November. Tickets are available for two sessions each day, one starting at 12 noon and second  at 6 pm, except on the day of the finals, on the 18th, there is just one session. Each session will feature a doubles match and a singles match.
Tickets for round robin matches range from as little as £13 if you are happy to sit right up in the gods, to £72 close to the court. Semi-final sessions start at £36 and go up to £130, while the final is already sold out. Book both sessions for the same day and you'll save 25%, although upwards of ten hours of tennis might be a bit much for even the most ardent fan.