Yes, you get to see the unseeable. That is, it's not there now – but it once was. So at best, you can pick up on the vibe……but in some cases you might not want to
The Aldgate Plague Pit
OK, you won't be able to see it, but it's definitely down there somewhere. In 1665 a plague pit was built under the site where Aldgate Underground Station now stands. This was one of the country's largest plague pits and, incredibly, 1000 people were buried there over a two-week period. The discovery was made in 1870 when construction workers were digging an extension to the Metropolitan Railway and Aldgate Station.
The mass of skeletons did not have individual graves but their burial positions suggested that Christian practices had been followed. Certainly, this was a rush burial – almost as if it were a dumping ground for bubonic plague victims. Something to think about the next time you swipe through with your Oyster card and make your way down to the platform.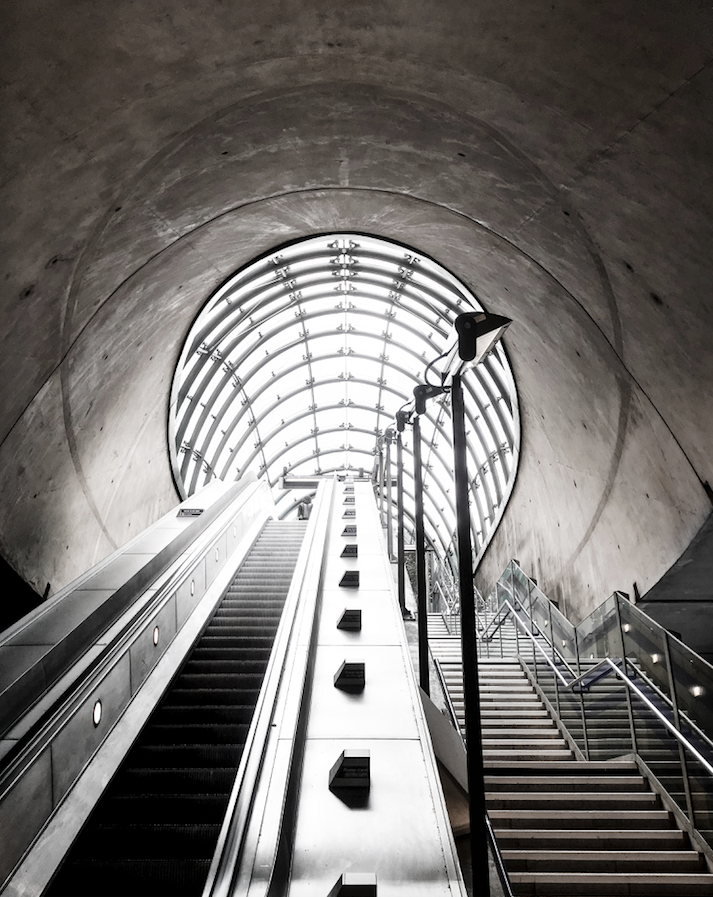 London Necropolis Railway
In 1864 London was running out of space to bury the dead so a train service was started specifically for funerals outside of the capital. The closest you can get to it now is Waterloo Station where it had its own platform for carrying corpses and mourners out to Brockwood Cemetery, Surrey. It was the world's largest cemetery and ideal for London's overspill. The London Necropolis Company hoped to monopolise this grim but necessary service. Waterloo Station even had dedicated station waiting rooms for its passengers.
However, structural damage during the Second World War and failed burial targets during the same period meant it wouldn't survive beyond the global conflict. The London station was converted into office space.
Cromwell's Execution Spot
First of all, Oliver Cromwell wasn't killed by execution but died in his bed of natural causes at the Palace of Westminster. But the curious thing is, his enemies were so afraid of this self-proclaimed Lord Protector of England, Scotland, Ireland and the Commonwealth that they waited until he was dead before digging up his corpse and interrorgating it. In 1660 the resurgent Royalist supporters under King Charles II made it sit a mock trial and then hung the headless corpse from Tyburn Gallows in Marble Arch, a common gathering point for executions.
The King made sure the corpse was executed on January 30 the same day King Charles I was executed by Cromwell. A blue plaque on a traffic island close to Marble Arch station now marks the spot where Tyburn Hanging Tree once stood.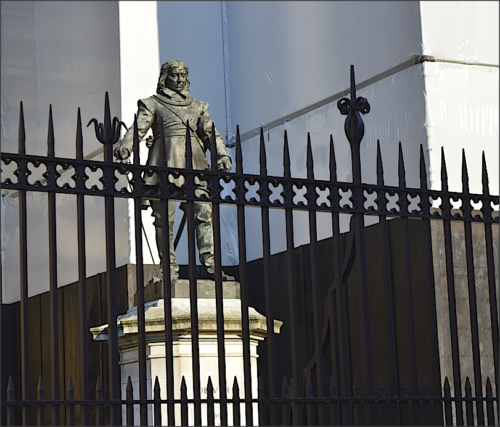 Moll King's Coffee House, Drury Lane
Covent Garden was London's prostitution centre from the 16th to 18th century. Drury Lane was the No.1 destination for those seeking illicit sexual services because the booming theatre attractions and the street markets attracted both commoners and the well-off. It was the latter who caused the sex trade to thrive and Moll King's Coffee House on Drury Lane was serving up a lot more than roasted coffee bean beverages and cups of tea.
Although prostitutes were brazen enough to stand outside the theatres plying their trade, the coffee houses were for those who sought a little more discretion.
Winchester Palace
They call it a ruin but there's not much there – just a wall. That's all that stands of this once illustrious 13th century home of the Bishop of Winchester whose Southwark ward was so over-run with prostitutes they were nicknamed The Winchester Geese (after the Bishop!). For he dished out sex licences to them from his palace and taxed them heavily. He had medieval London's largest palace built to entertain dignitaries and royal guests but by 1841 it was all but destroyed by fire.
How times have moved on! A Pret A Manger now stands on part of the site. However, the Great Wall ruin can easily be found on Clink Street, close to the Clink Museum and the Golden Hinde replica ship in Southwark.
Also read Oliver Cromwell