From Eastern lore comes a play about this beautiful tragedy of Japanese mermaids adapted by playwright and translator Nozomi Abe and directed by Yojiro Ichikawa. Originally titled The Mermaid and the Red Candles, it's a tale about an abandoned mermaid who is raised by a childless human couple but whose destiny changes as she increasingly realises she is different to the world around her as does her awareness of how humanity operates by sometimes discarding the rules of peaceful co-existence.
This production was inspired by the natural disasters occuring in Japan in 2011, with the red candle representing all the negative and angry emotions upsetting the earth's energies. Essentially, all things damaging the human spirit whether man-made or natural. Hope is found in the extinguishing of this red light and a white fire of love that may one day endure. The evocative physical theatre and puppetry seamlessly conducted by the fluttering red and white ribbons which feature prominently, set out the charming, mystical rhythm of this production and its metaphors of human ills and joys.
Notably, when Nagi is found along a sea-shore by her human parents it is her wonderful free-flowing spiritual essence which is best served by Theatre Lapsis' brand of physical theatre. And as seasons change and she approaches her teenage years this poignant choreography again stirs at the restless bowels of the world's oceans from whence she came, letting us know something else is afoot –  tension, disunity and even cruelty. And going by what we all know about popular public emotions from recent UK party politics and the election of Trump in America, such experiences, whether good or bad, also inevitably come in uncompromising waves.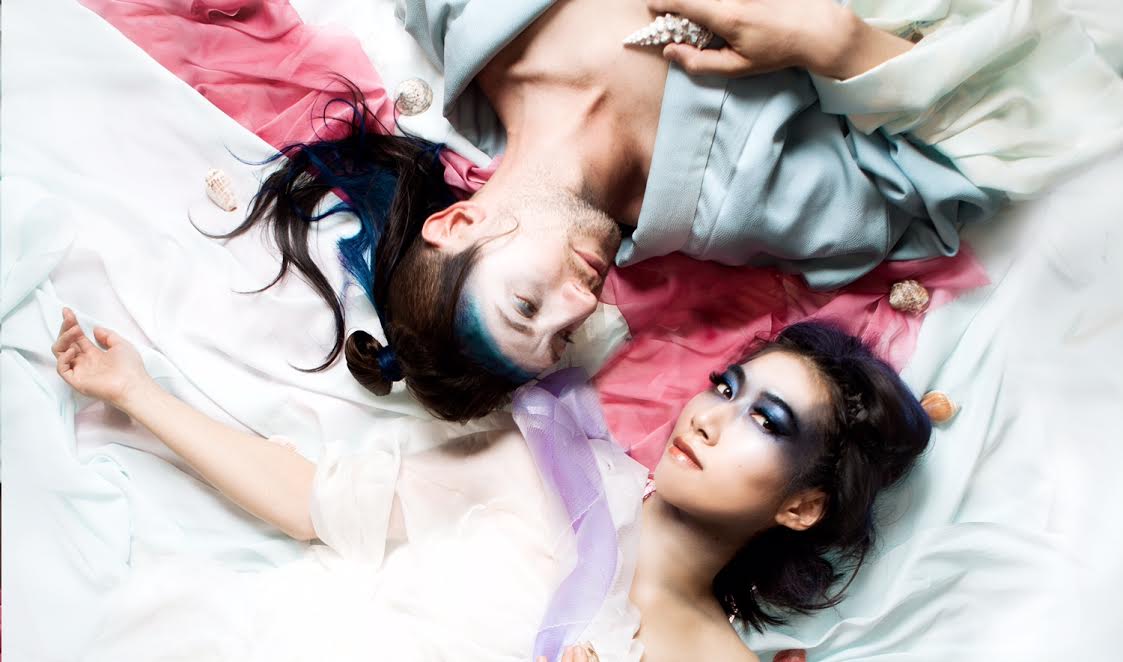 The Red Candle – Mermaids in the East

The gentle but haunting solo piano accompaniment is the perfect instrument to convey that poetic flow and sense of Nagi being lost and distanced from her spiritual home at sea even when enveloped in all that parental love while living in the village. Those new to physical theatre will delight in the novelty and freshness of being free to interpret the unfolding drama as they feel and not as they are told. Moreover, those new to Japanese theatre will, no doubt, be even more liberated from their own preconceived notions of how to 'read' theatre. It's surprising how small the cultural divide becomes when dealing with universal principles such as love, hate, life and death.
Raised by her new family, who are candle-makers, Nagi takes their handicraft to a new level till all the village marvel at her work. Praise becomes awe as these candles are then deemed to have mystical or even protective properties. So held in such a light (forgive the pun) can Nagi do any wrong? See this wonderful production which mixes musical, physical and experimental theatre, in its own inimitable way, to find the answer to that question. See for yourself whether the flame of love can ever replace the red candle of pain. It's a question particularly relevant during today's turbulent times and polarising global poltics.
 The Red Candle – Mermaids in the East runs at the Brunel Museum, Rotherhithe until 20th Nov.