Whether or not Rishi Sunak becomes the next PM, history has still been made. But, perhaps, for all the wrong reasons
The Tory leadership race is past third stage voting with Tom Tugendhat, Suella Braverman, Nadhim Zahawi, Jeremy Hunt, Sajid Javid and Grant Shapps all out and a winner to be announced on September 5th. Boris Johnson's tumultuous term of office has certainly made its mark on history but many say for the wrong reasons.
Newly-appointed Education Secretary Michelle Donelan had the shortest ministerial term in history – resigning just 48 hours into the post. She replaced Nadhim Zahawi whose own appointment as chancellor matched, if not it's brevity, then certainly its extraordinary U-turn. Extraordinary events often have similar contributory factors and Donelan seemingly had enough of Johnson's mendacious style and quit; telling him: "I see no way that you can remain in the post."
And on the subject of history, Johnson has been called 'the worst Prime Minister in history' by many dismayed by his insouciance in dealing with Covid scandals, the Chris Pincher sexual assault accusations and the aberrant atmosphere around Downing Street. He sought the historical triumphs and celebratory moments of his hero Winston Churchill but managed only the inglorious distinction of being the first PM to commit a criminal offence while in office. And he suffered more ministerial resignations than any PM in modern history. The 16 government resignations on one day is unmatched since the creation of parliament. History made again.
But on a more hopeful tone, it's highly possible that Rishi Sunak will become the first ethnic minority Conservative party leader, and therefore Prime Minister, in UK history when the results of a party members' vote is announced on September 5th. Sunak is already riding high in the polls and received the backing of the highest number of MPs in the first and second rounds of the leadership battle.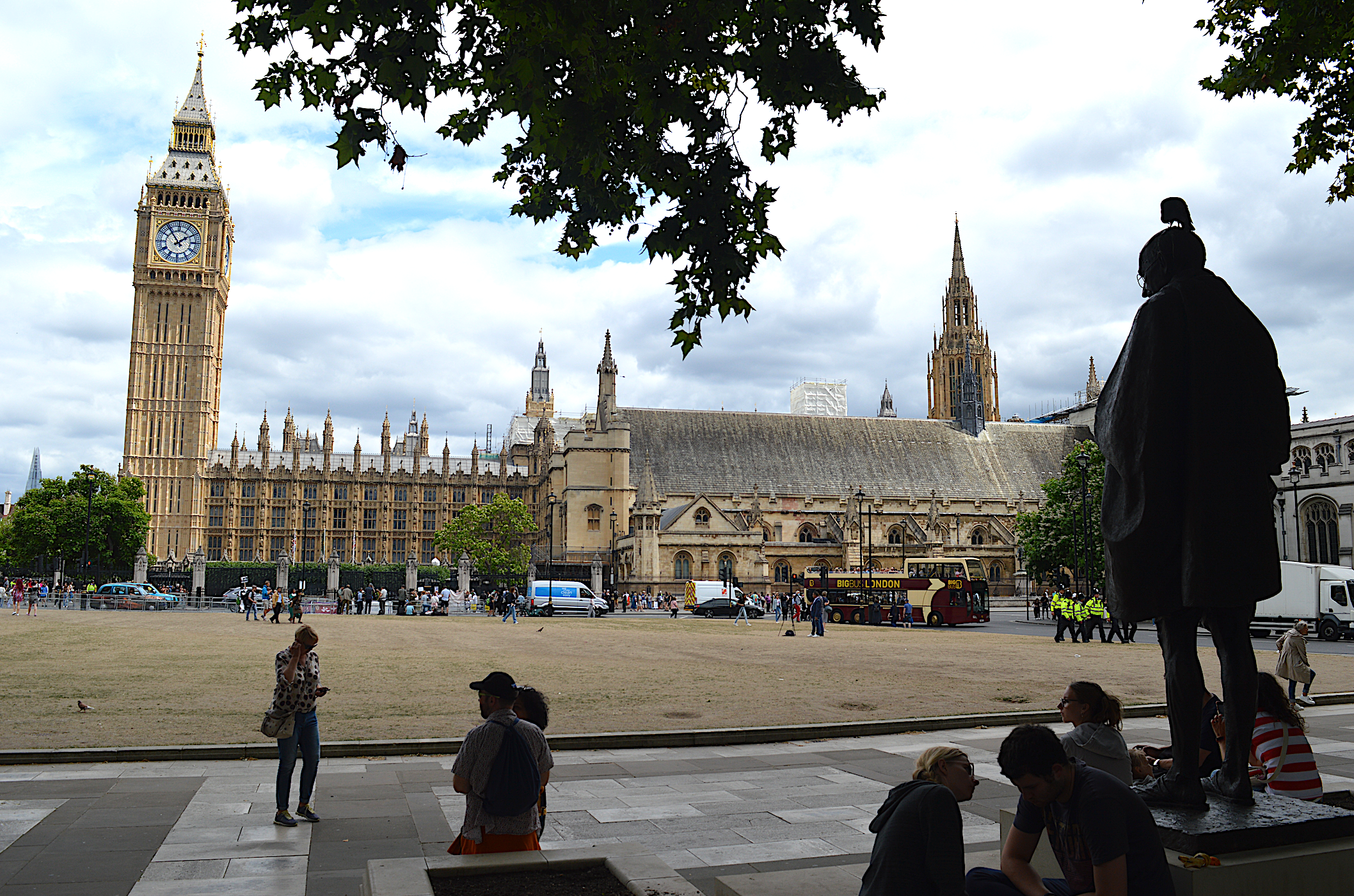 The statue of Gandhi in Parliament Square looks on at the Tory leadership race. Will the UK soon have its first Prime Minister with Indian ancestory?
However, his appeal as the brown-eyed boy of Conservatism is not palatable to all. Some see him as tarnished by association with Johnson's term of office and even his affable smile and easy charm may not be enough to galvanise both parliamentary and party support. And as ever, the R-word – racism – cannot be ignored. Is Britain ready for an Asian PM. Indeed, is his own party?
Sajid Javid sweated profusely through his leadership pitch like a man only too aware of the Obama-style distinction (and pressures) of being his country's first ethnic minority leader. Javid didn't make it through the first round. Sunak is a cooler, more eloquent and popular character. Only Penny Mordaunt stands in his way.
All this speculation about history being made may prove irrelevant if, as the bookies claim, Penny Mordaunt walks away with it. We speak to political analyst William Kedjanyi about her odds and whom he picks as leader.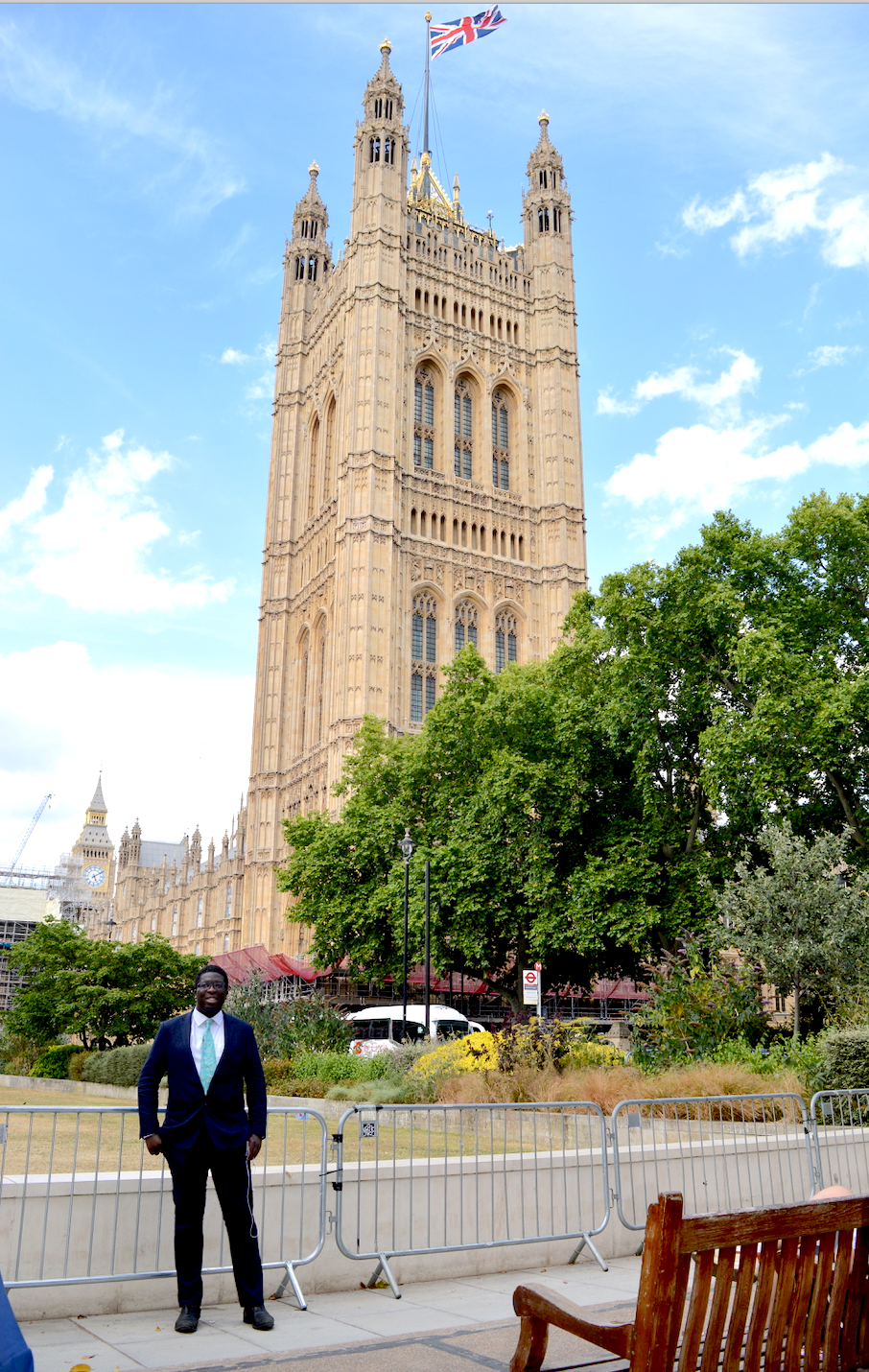 William Kedjanyi stands in the shadows of the Houses of Parliament as the leadership race gathers pace
William Kedjanyi is the political analyst for StarSports and is a familar face around Westminster. An expert in political polling, he has a studied ear for patterns in voting behaviour and tactical fluctuations. So who does he think will win the leadership race? "Penny Mordaunt." he replies with an air of unshakeable conviction.
"I say that for two reasons: first of all she has brilliant polling numbers with party members. According to a YouGov poll, she's beating every contender by wide margins. I think she has wide appeal to a variety of MPs. She's getting backing from the likes of rightwinger Michael Fabricant, MP for Lichfield, but also more liberal Tories. I believe she can go on to pick off more votes from the Right. Also, she'll appeal as a fresh face who isn't tarred by the current government and will be seen as a welcome course correction from Boris Johnson."
And what of current frontrunner Rishi Sunak?
"There is hope for Sunak. I would not put him out of this race at all, and I think he will make the final two. His issue is his pitch to party members. Can he connect with them in the way Penny Mordaunt has and does his past record become a problem if he seeks to raise taxes? Of course, he'll say he has to because of the economic sitaution. But it's a bit difficult for him to say he now wants to rebuild the economy, when he had the chance to when he was Chanceller of the Exchequer."
And what happened to the very presentable Jeremy Hunt – who, of course, failed in a previous leadership bid?
"I think his campaign was usurpred by Tom Tugendhat who is embodying a lot of the things Hunt sought but Tugendhat  got there first with better resources and endorsements. Basically, he's been beaten to the punch on this one."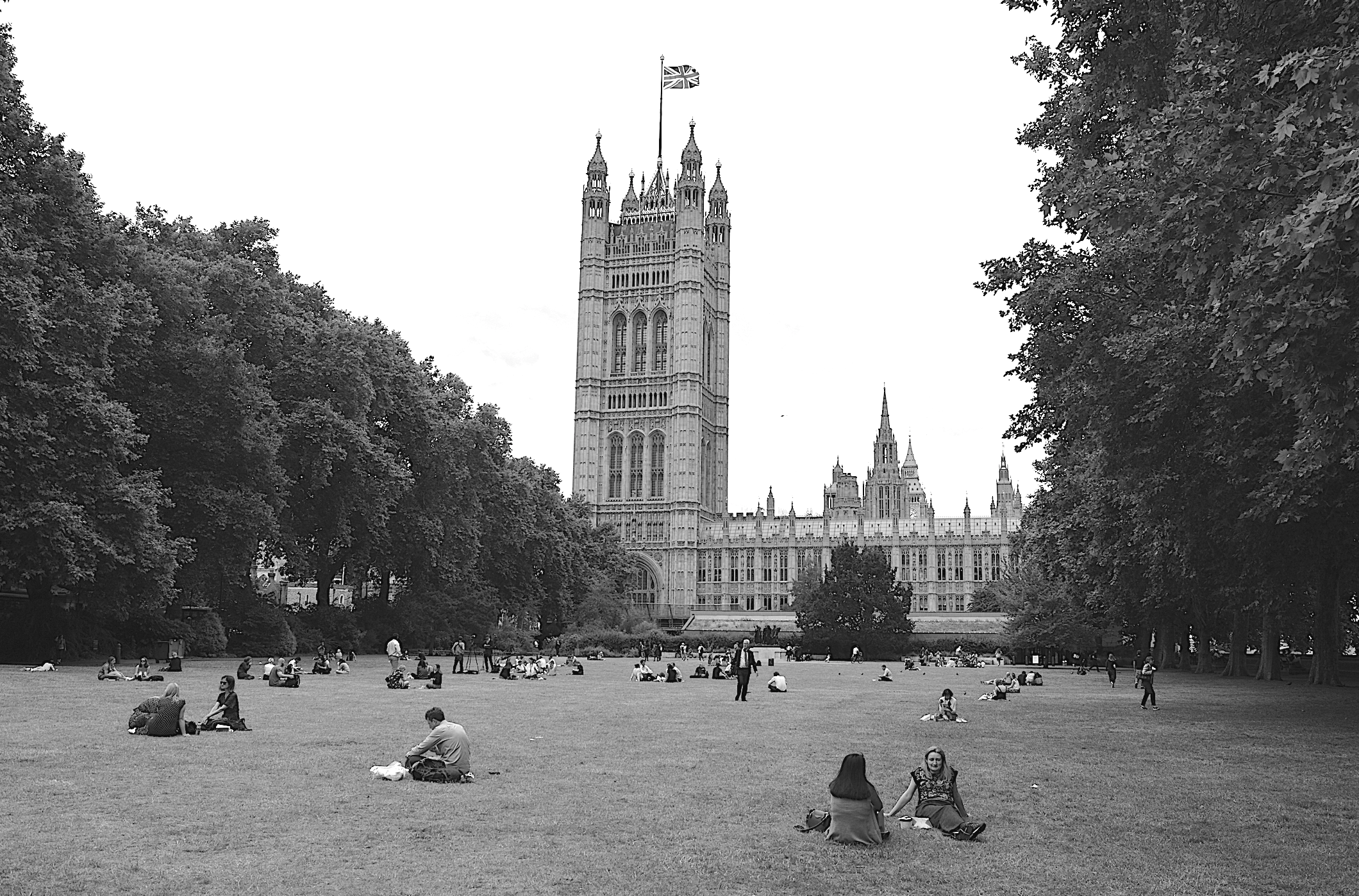 Sunseekers in Victoria Tower Gardens oblivious to the Tory leadership goings-on in the parliament buildings opposite