London Turns Red White And Blue For Jubilee Pageant And Thanksgiving Service
Westminster and St Paul's
In her 70th year on the throne, Queen Elizabeth II celebrates being Britain's longest-serving monarch.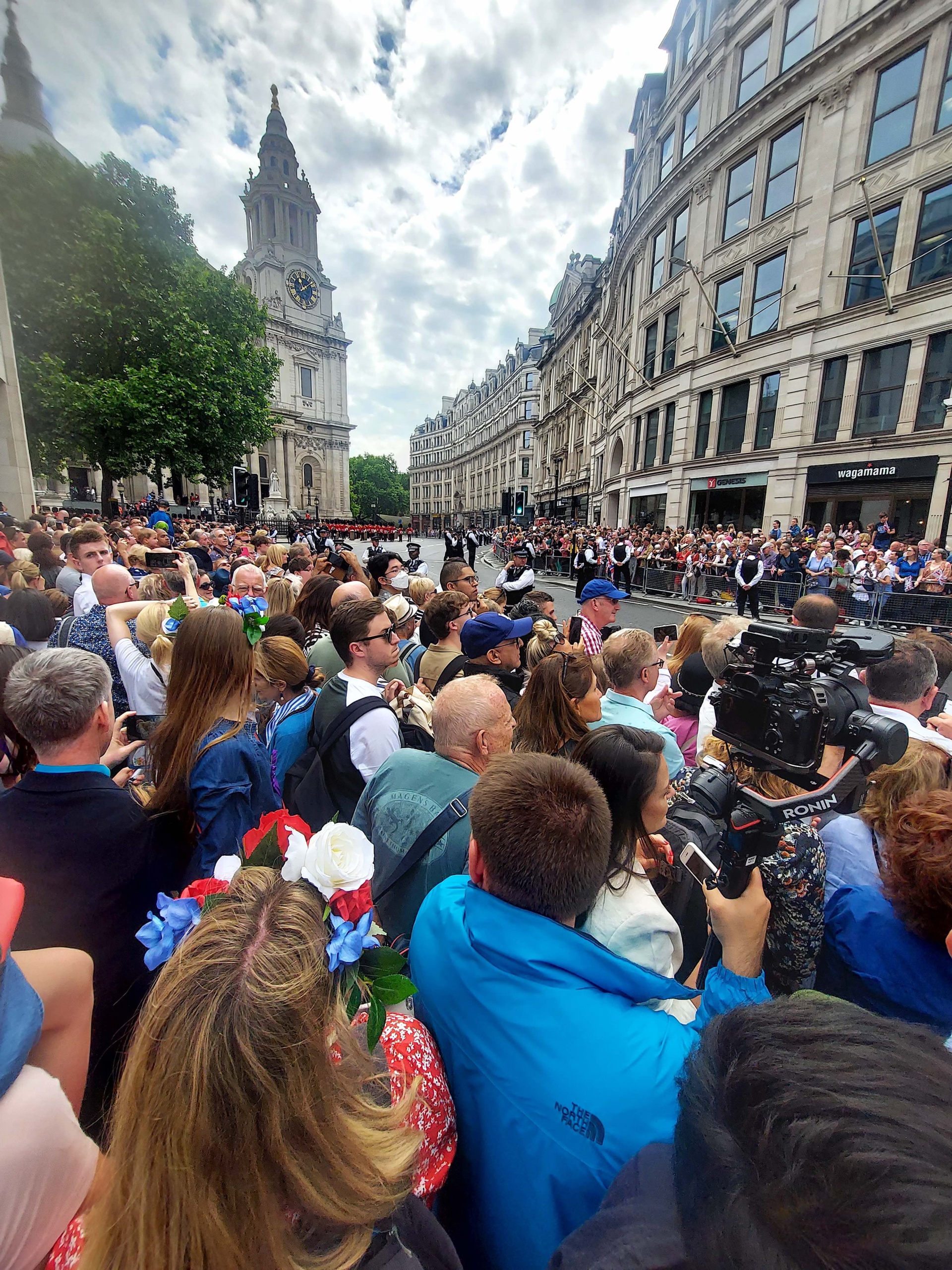 The streets around St Paul's Cathedral swelled with crowds tryng to inch closer for a better view of royals and dignitaries. The Queen was absent from the Jubilee Thanksgiving Service but Charles and Camilla's arrival drew loud cheers – likewise Harry and Meghan.
The only boos that rang out were reserved for Prime Minister Boris Johnson and his wife Carrie, a reflection of a turbulent year – indeed, term of office – and most notably the flouting of his own Covid rules.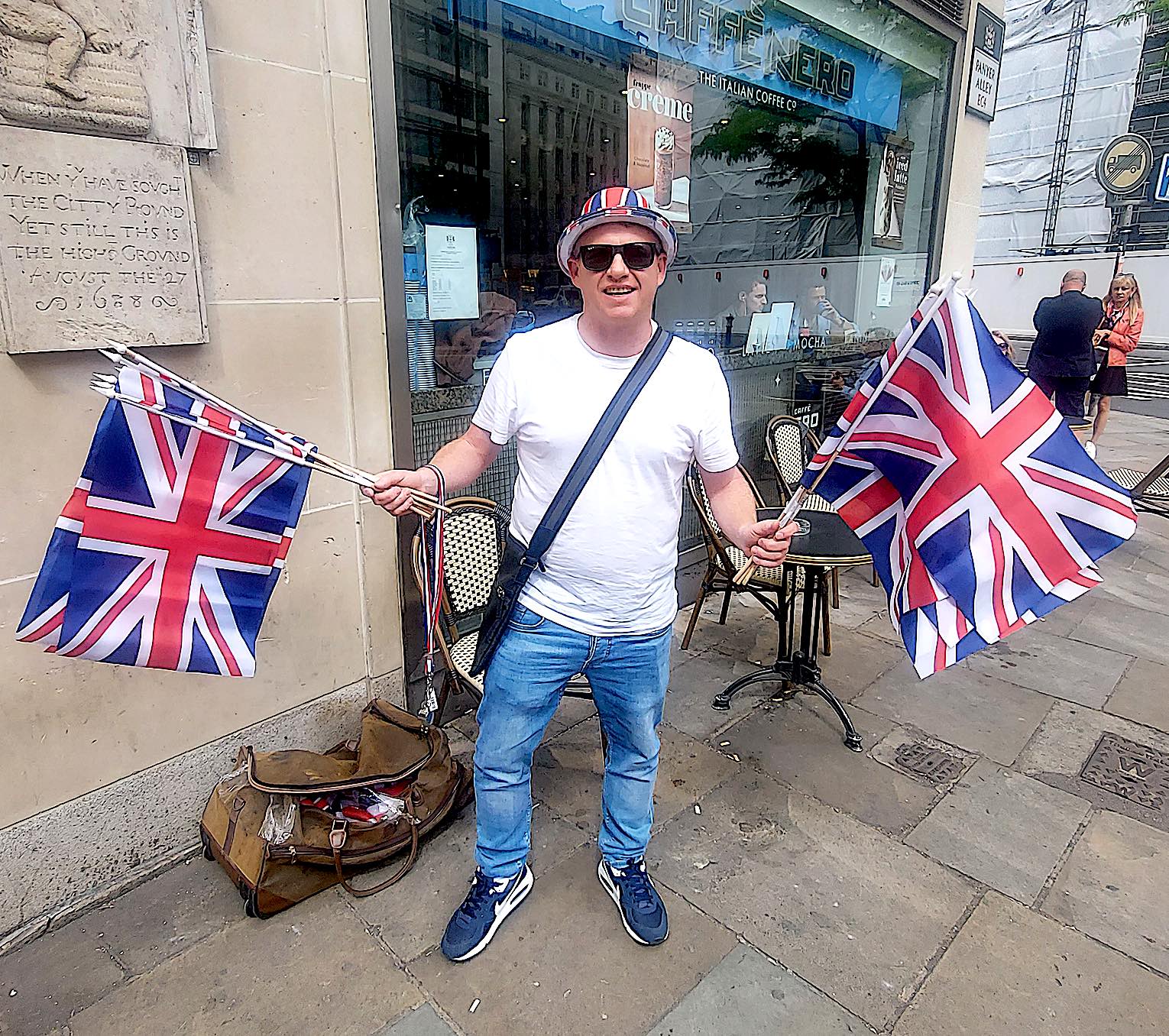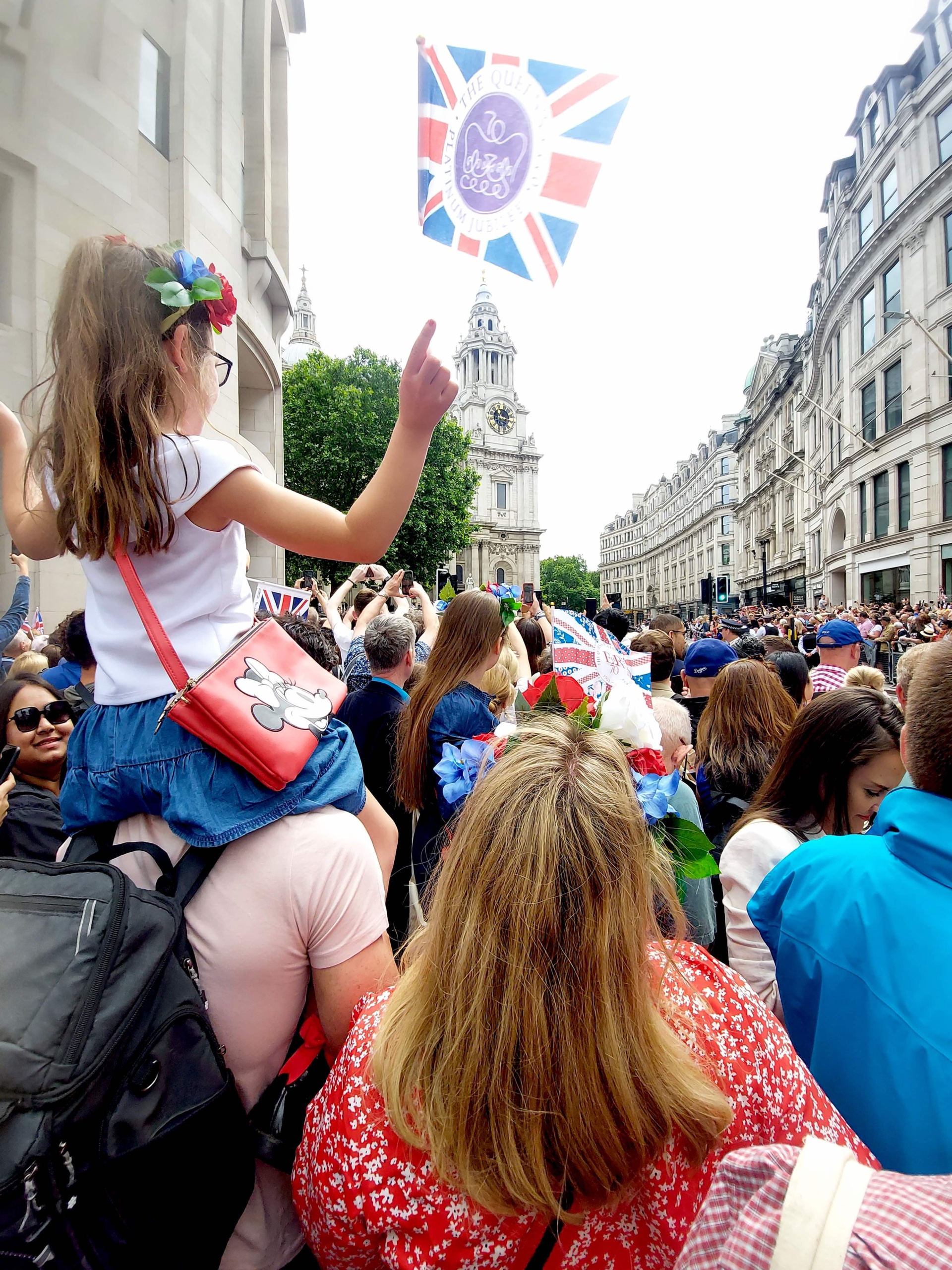 Tony Blair and Gordon Brown stood side-by-side as the formidable double-act that gave Labour historic back to back election victories. They were noticeably closer now than during the tensions that marked their final years in office.
As a further symbol of this thawing of political frontage, Gordon Brown made a point of breaking from security and walking up to the crowd and warmly acknowledging them – a personal touch that rewired the image of this notoriously saturnine Labour politician.
Current Labour leader Keir Starmer and Mayor of London Sadiq Khan were also in attendance. Starmer received a spattering of cheers and applause which he may have appreciated considering the recent Covid BeerGate storm.
The sunny day and jubilant state occasion brought out the expected Union Jack draped characters and royalists, amongst them 'Union Jack Joseph' from Battersea. A minor celebrity for the day, he kept the crowds entertained as he happily posed for photos.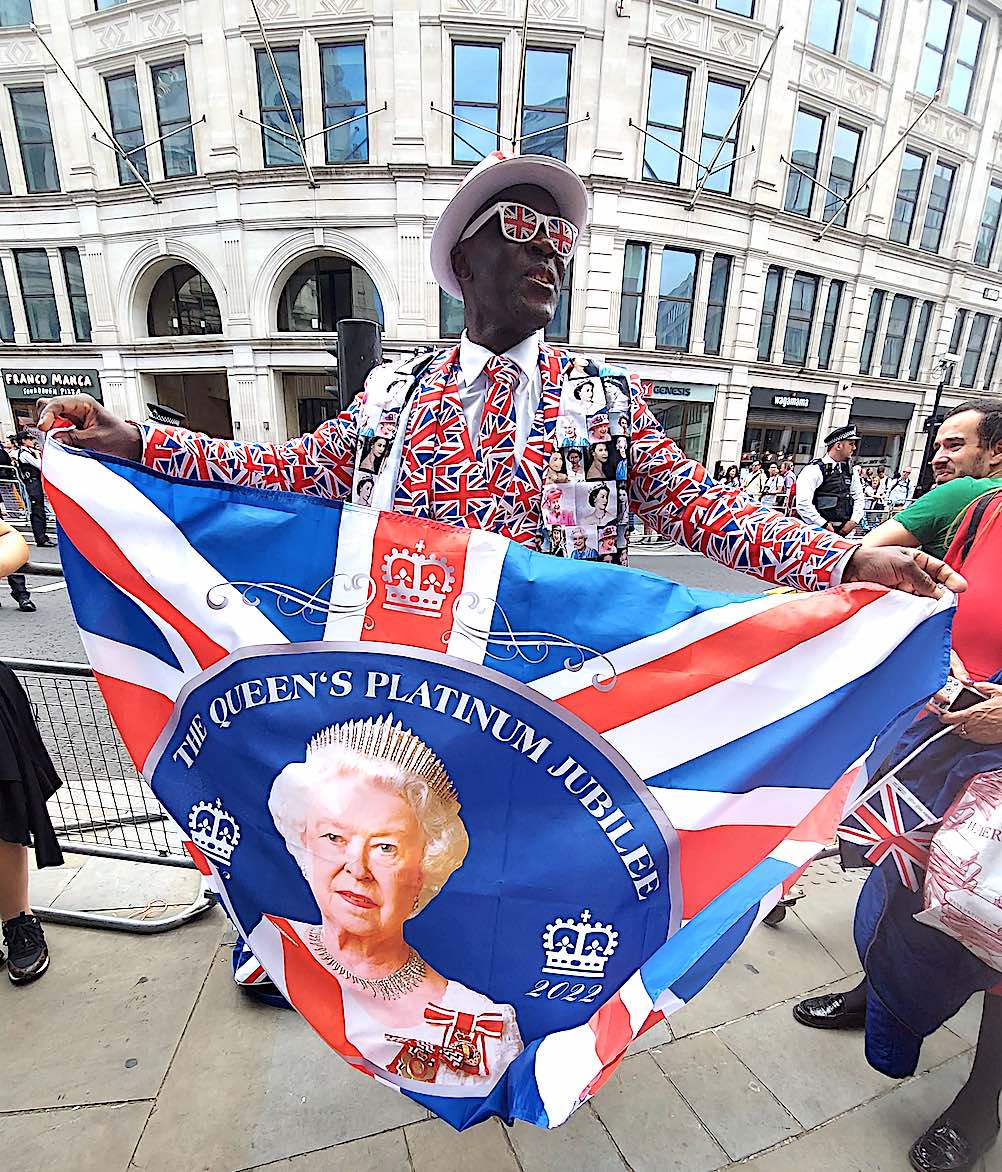 Union Jack Joseph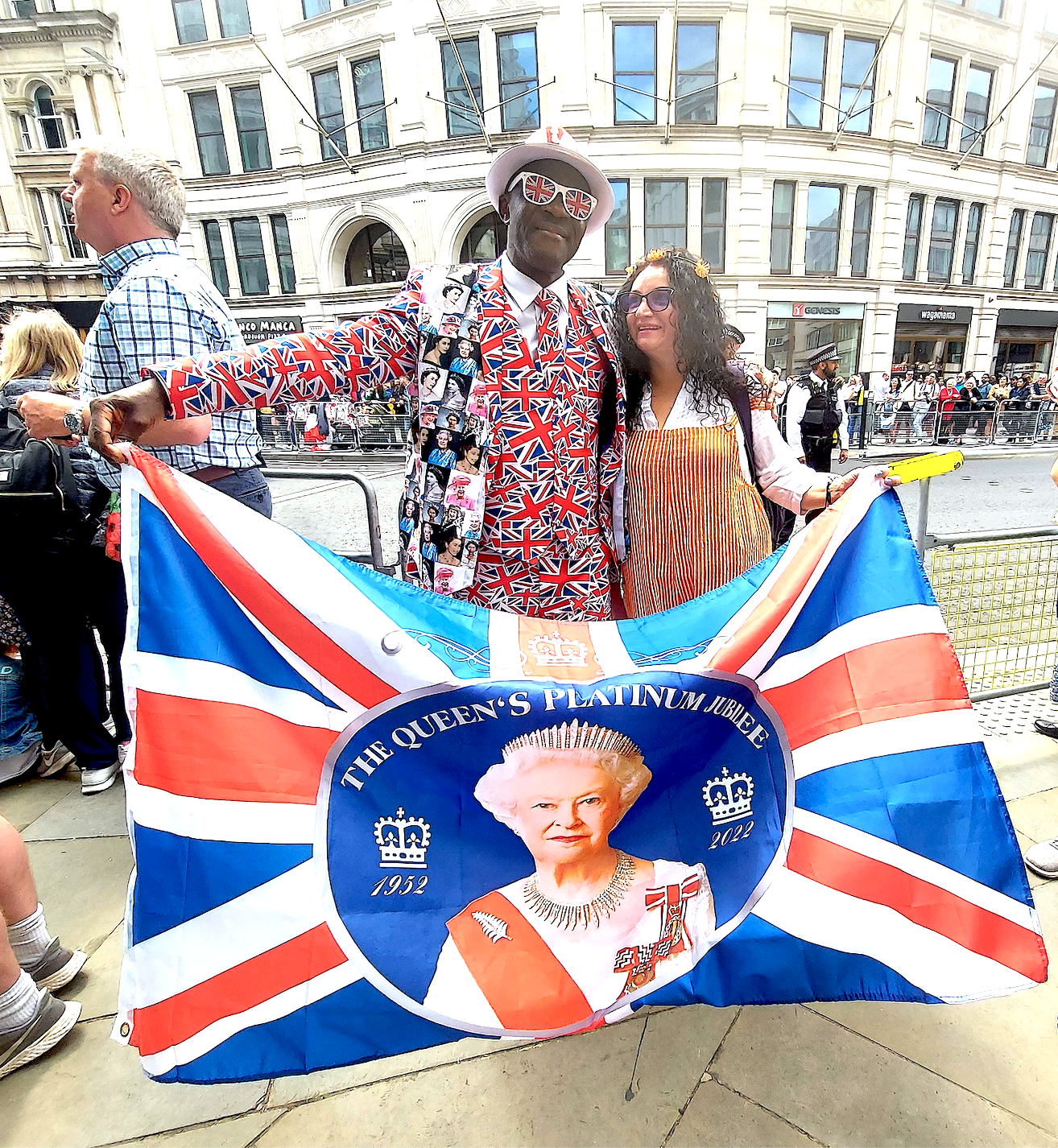 Union Jack Joseph said: "I am not just here for this royal event but have been to many such events over the last 20 years. I am a royal superfan. Today is fantastic. Her Majesty did not turn up but it was still great because her spirit was here. Her Majesty has reigned for 70 glorious years and so deserves respect and support."
The St Paul's crowd were, at least, cordoned off close enough to see the royals arrive and exit and in this respect fared better than the crowds around Westminster on Thursday who were cordoned off up to half a mile away from St James' Park, The Mall, Horse Guard's Parade and Green Park.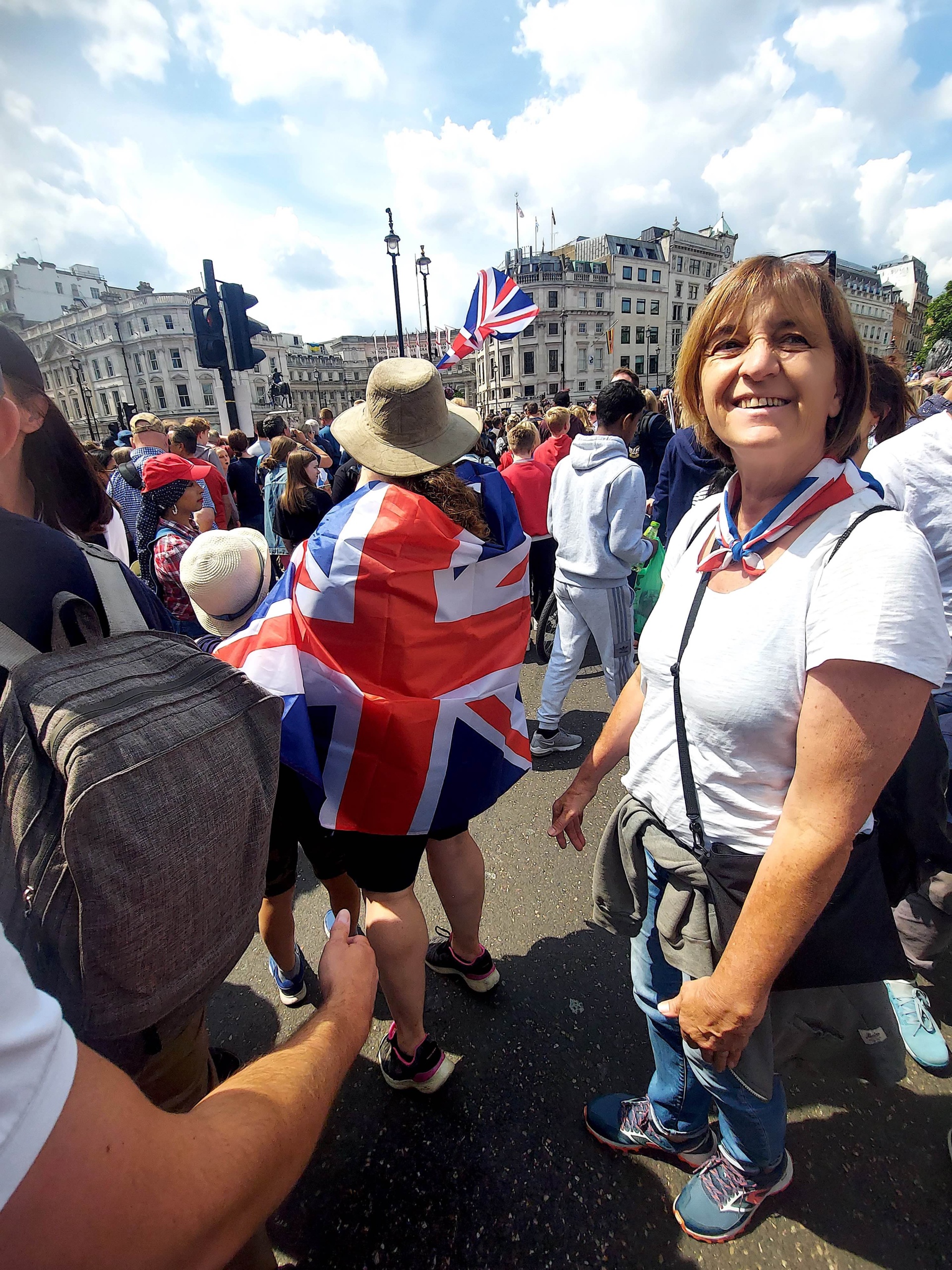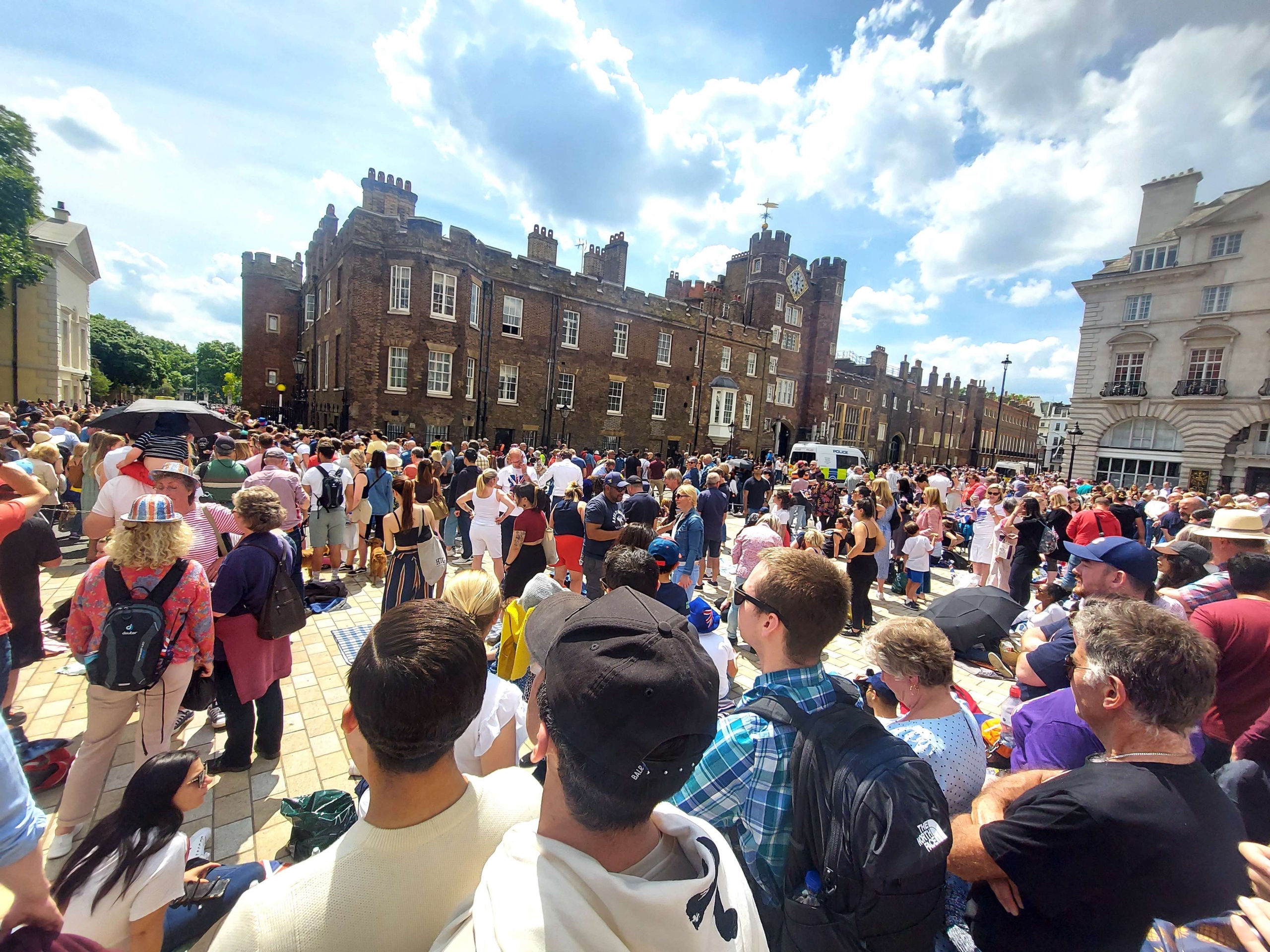 Crowds gather at St James' Palace hoping for a glimpse of minor royals
Unless you had tickets that got you past security, your best bet was an impromptu knees up in Trafalgar Square.
Trafalgar Square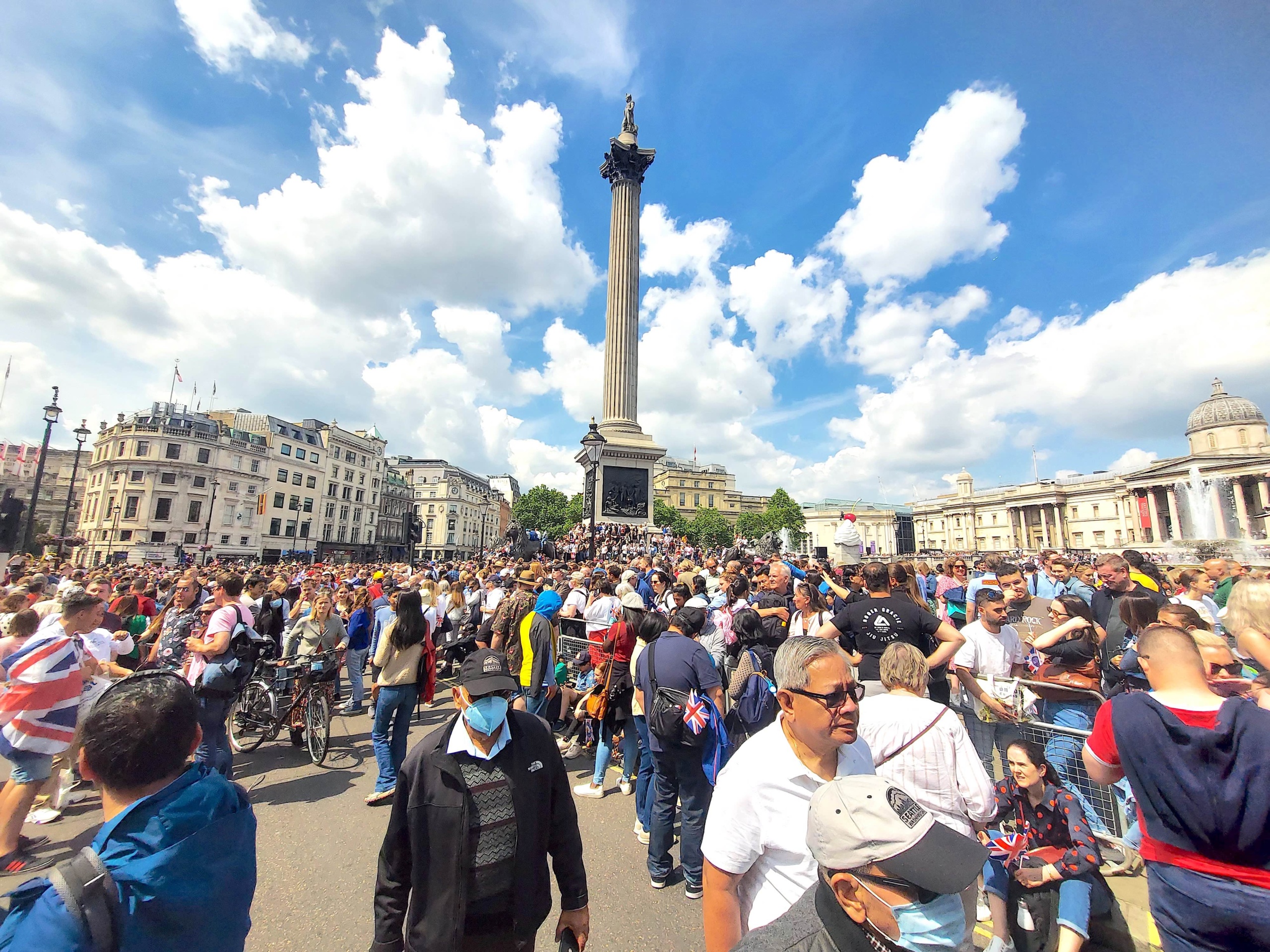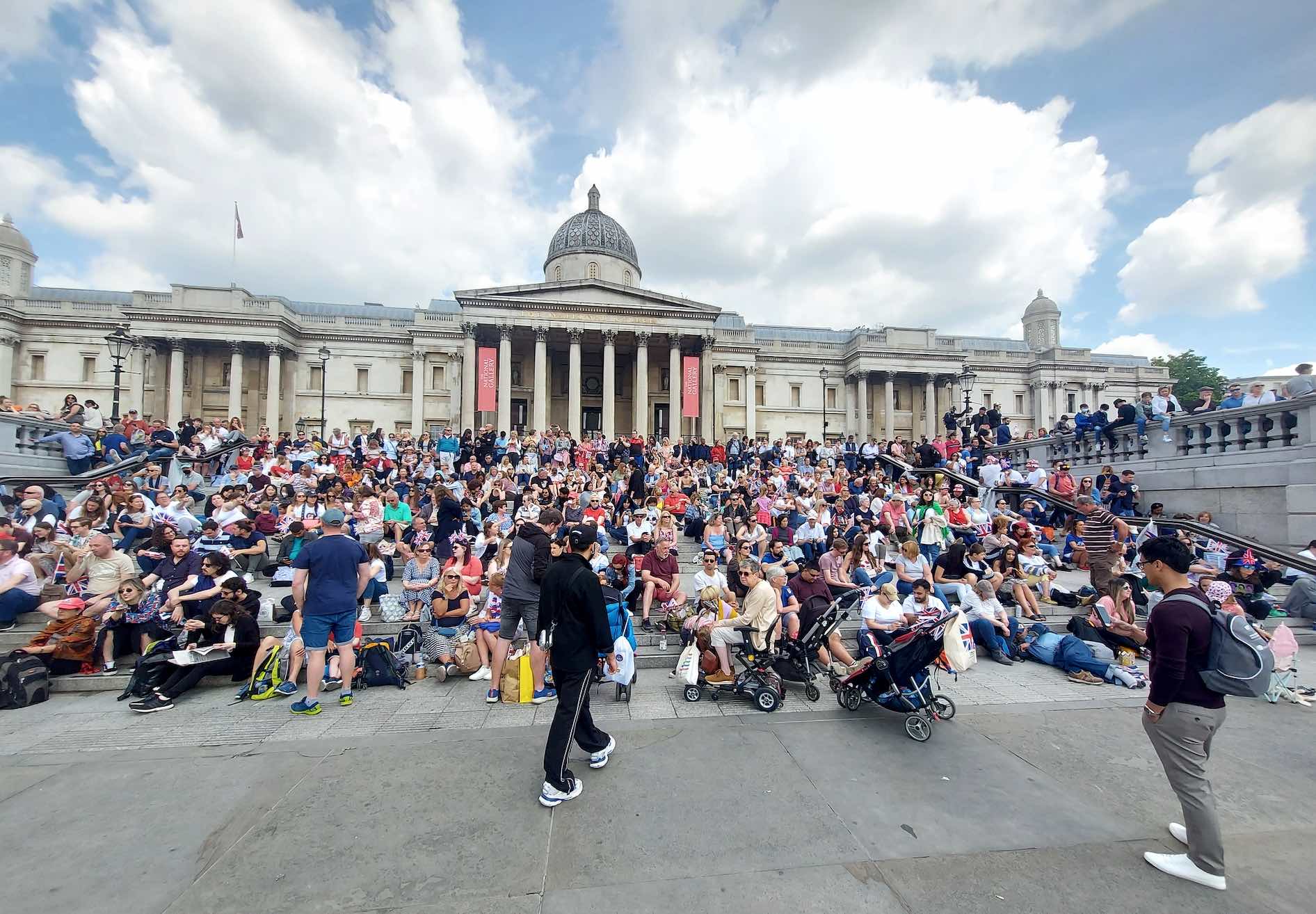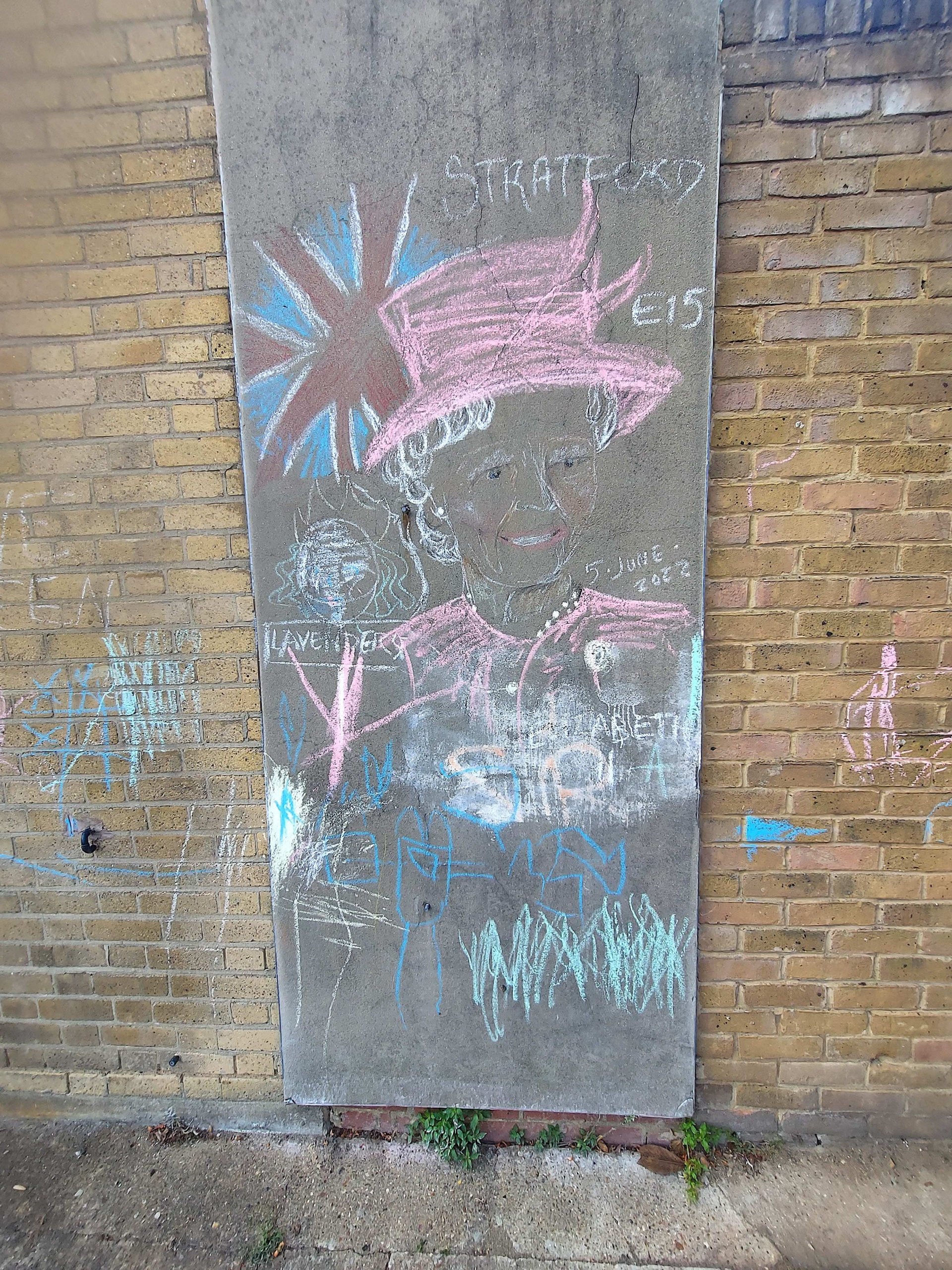 Chalked-up Jubilee grafitti in Stratford, East London