LITTLE VENICE is a pretty suitable description for this tranquil canal area which is on everyone's list of the capital's most romantic and picturesque places to visit. We can thank 19th-century poet Robert Browning for naming it after Italy's more famous city of waterways. But there are no gondolas here, although, swans and ducks are everywhere, as are canoeists, walkers, joggers, day-trippers and nature lovers. And if nature doesn't float your boat there is a floating art gallery, puppet theatre and barge trips to London Zoo and Camden Lock. And let's not forget the Waterside Cafe offering scenic views of the canal while you dine and watch the world go by.
Set, as you can probably guess, on an adapted canal-side barge, the cafe is quaint, pleasant and a perfect fit for the area. The idyllic environment means it's also match-made for English summertime (when and if it does arrive!) and the menu reflects that. Strawberries and Cream are a decent £3 a go but there's always 'The Famous Waterside Cream Tea' menu of scones, strawberry jam and English clotted cream with a wide selection of teas to choose from.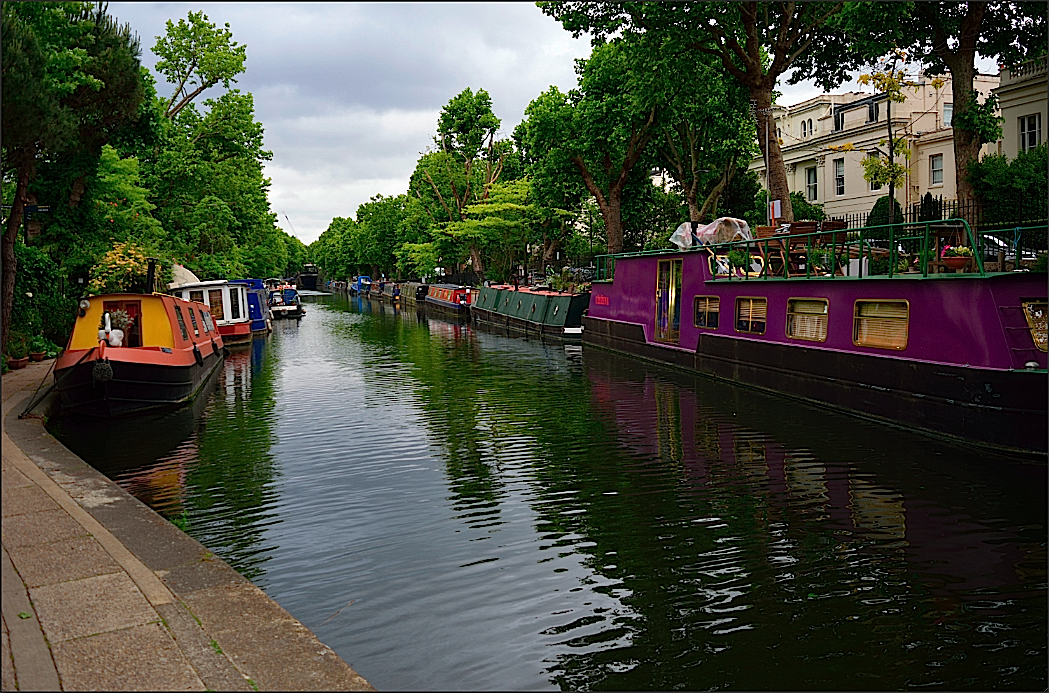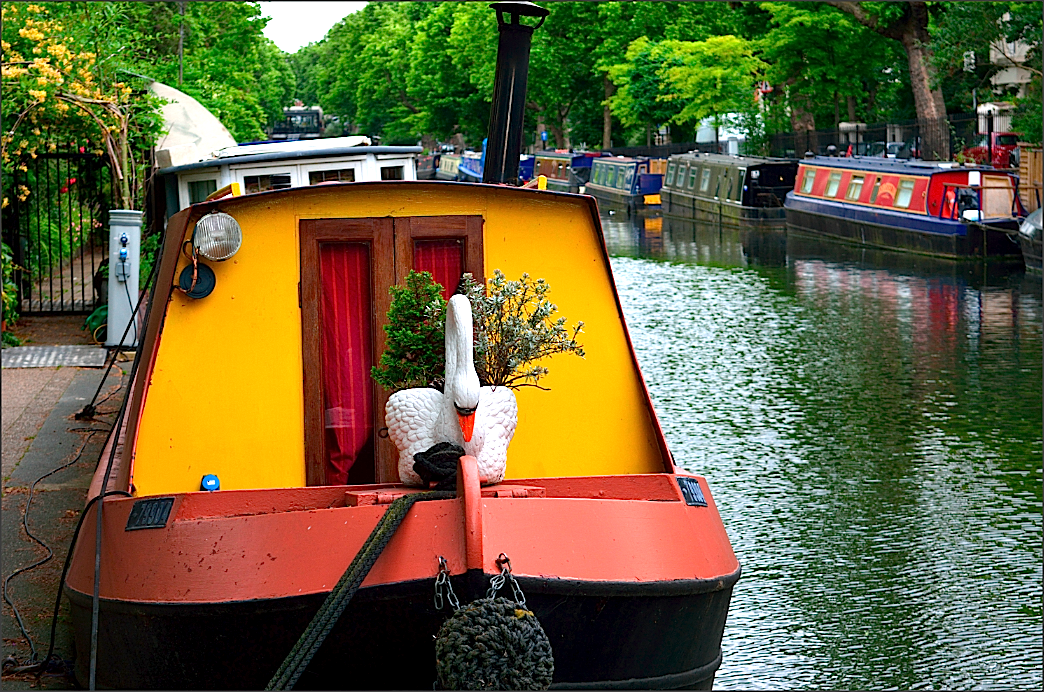 On the other hand, their 'Big 'Little Venice' Breakfast' is for those who prefer their 'English brekkie' as a traditional bacon, egg, sausage, tomato, mushroom and baked bean fry up. There's also a veggie version – a choice of four with Smoked Salmon and Scrambled Eggs on Toast amongst them. Brunchies and Lunchies will delight at the selection of sandwiches, baguettes, paninis, salads and omelettes and there are other light meals made with Paddington's own culinary touch.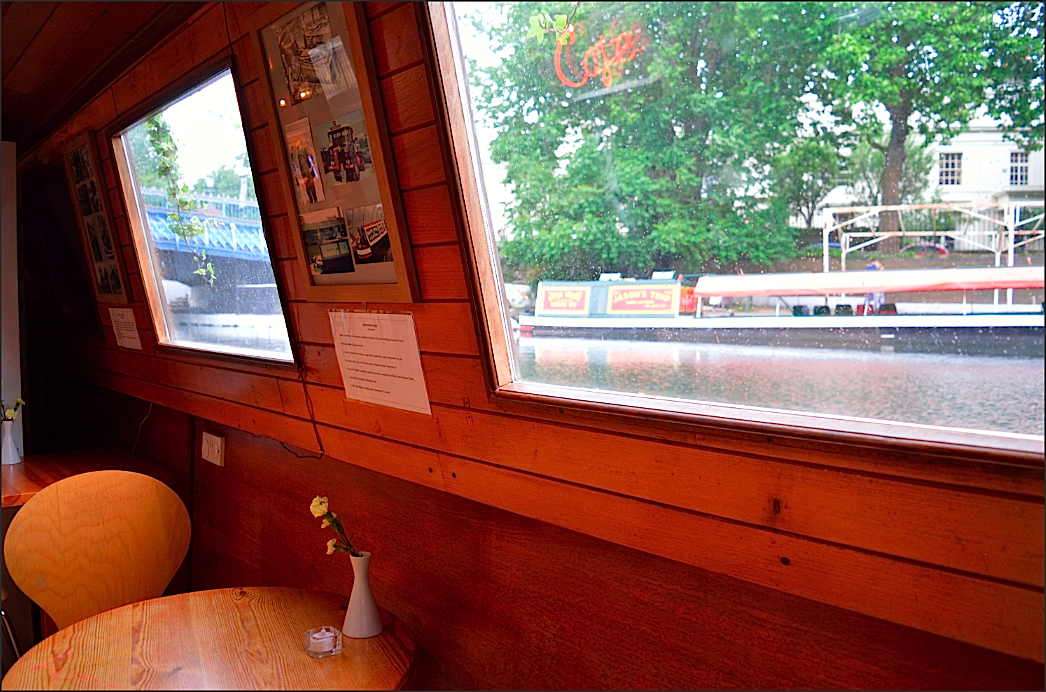 If you're still feeling peckish after snacking in a canal area named by a poet you can always have a picnic in a picturesque garden area right next door, named after an artist. Yes, Rembrandt Gardens was Little Venice's best kept secret. Not anymore. It's worth taking a trip to Little Venice to discover why it always makes the capital's top five places to visit list.