Hampstead & Highgate's spring offering of arts, culture, nature spots, food & drink!

The sunnier weather's tentative appearance ups the outdoor vibe. We point you in the direction of exhibitions, museums, cafes, restaurants and more!
                                                                                                                                                                                                                                                                                                             It's all good heading for Hampstead's hotspots at the first hint of sunshine, but your purposeful traipsing could be planned a little better. Hey, as you make your way to Parliament Hill on Hampstead Heath you could walk right past author George Orwell's former home without realising. Or get lost in the muddy heath as you search aimlessly for Kenwood House or Hampstead Hill Garden and Pergola using a Google Maps app as non-plussed as you. So hang with us. We know all the must-sees and shortcuts in Hampstead & Highgate
History & Culture

                                                                                                                                                                                                                                                                             SPANIARD'S INN

English Romantic poets Lord Byron, Percy Shelley and John Keats frequented this historic pub on Spaniards Road in the early 19th-century. It's said, Keats wrote Ode to a Nightingale in the pub garden. The historical accounts for that are a bit shaky, but one thing's for certain – the regulars were fond of duelling back then. Even the original Spanish owners settled a feud with pistols at twenty paces. Having highwayman Dick Turpin propping up the bar with a pint of ale didn't exactly calm the atmosphere. Turpin's father once owned the pub. The crossed swords sign on the pub front hints at its truculent past. Spaniards Road was notorious for highwayman. An execution scaffold was erected on the road in a desperate attempt to make the highwaymen consider the consequences of their actions.          
Tips: The historic Kenwood House stately home is nearby. The 210 bus stops outside both.
HIGHGATE CEMETERY

Highgate Cemetery has become a North London landmark because of its famous occupants. So a visit here is considered cultured and respectful rather than ghoulish – there's even an entrance fee and a noticeable but dignified slant towards tourist attraction. Political philoopher Karl Marx, writer of the Communist Manifesto, is buried here and has the grandest headstone in the cemetery. His gravestone epitaph reads "The philosophers have only interpreted the world in certain ways. The point, however, is to change it." Punk and fashion impressario Malcolm McLaren is also buried here. He gave the world the anarchic Sex Pistols punk band who reached for the skies with a nihilistic can-do, will-do, don't-care attitude so it's no surprise his gravestone reads: "Better a spectacular failure, than a benign success."
Tips: Singer/musician George Michael is also buried in Highgate Cemetery and you might want to visit the grave of Victorian novelist George Eliot.
Nature Spots
PARLIAMENT HILL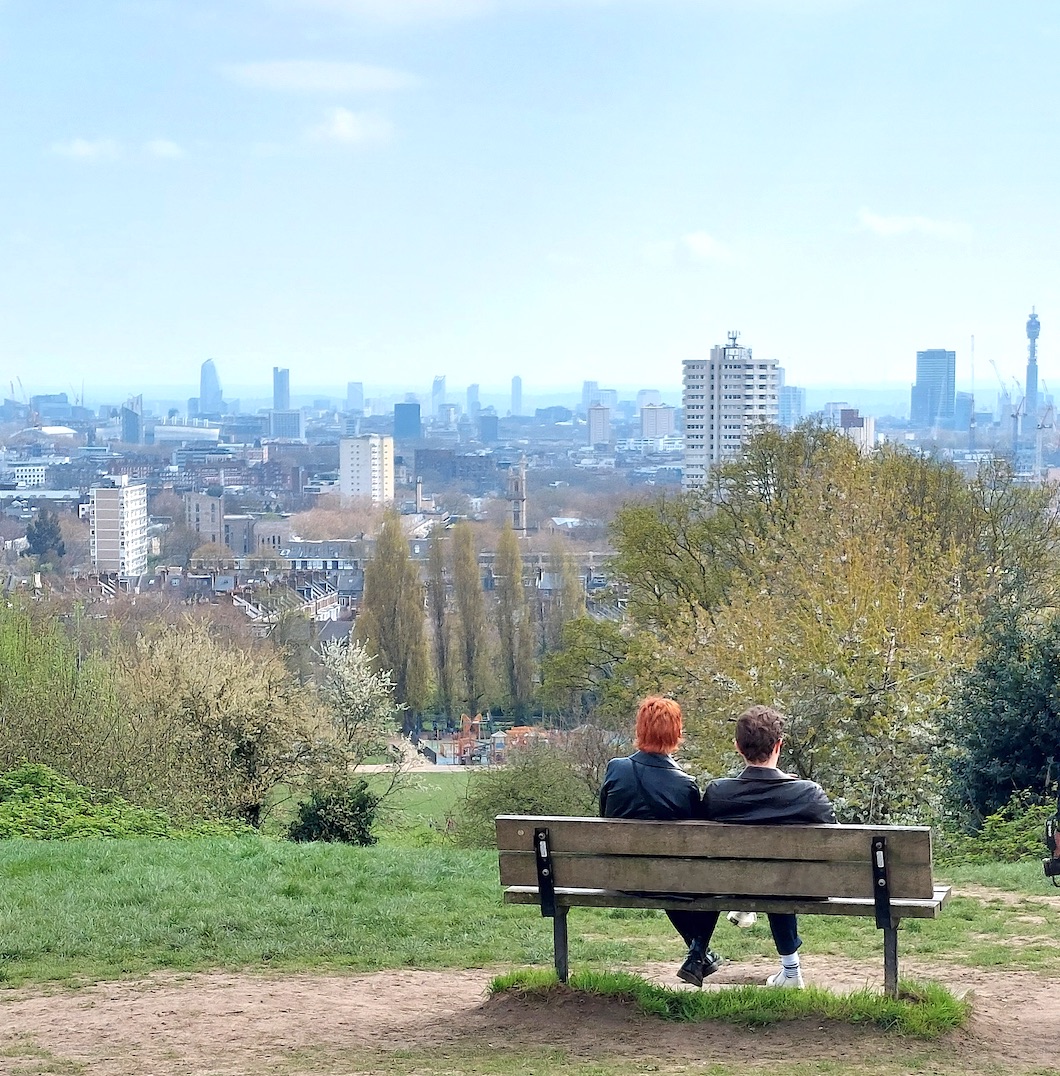 There are some amazing views of the London skyline from the top of Parliament Hill, Hampstead Heath. It's one of the highest points in the capital – 98 metres up! Perfect for a spring picnic or a peaceful nature chillout. Also, don't miss George Orwell's former home on Parliament Hill. It's on the residential street, not Hampstead Heath and is the last house before you enter the heath, conveniently marked out with a plaque.
Tips: Hampstead Heath Mixed Ponds are a relatively short walk away.
HAMPSTEAD HEATH SWIMMING PONDS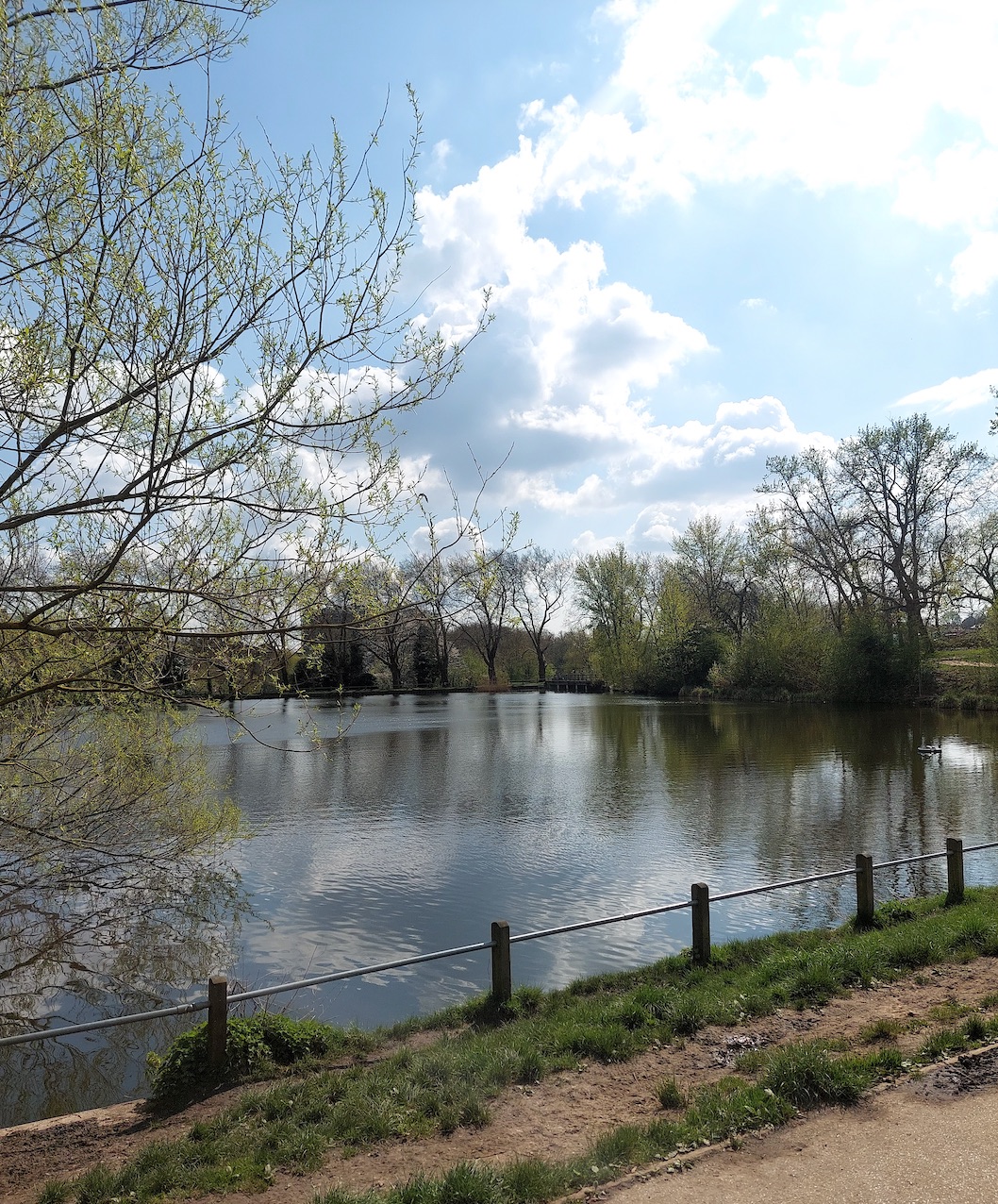 It's a reasonably short and serene nature trek down Parliament Hill, through the heath to Hampstead Heath Swimming Ponds.The Mixed Ponds are closest to Parliament Hill but further afield there's also Kenwood Ladies Pond and Highgate Men's Pond.
HAMPSTEAD HILL GARDEN & PERGOLA
These rambling, terraced  gardens retain much of the period charm bookmarked by original owner Lord Leverhulme. There's a poetic underscore in the architecture and landscaping that brings to mind centuries past. Great views of Hampstead Heath from the terrace.
Museums & Exhibitions

KENWOOD HOUSE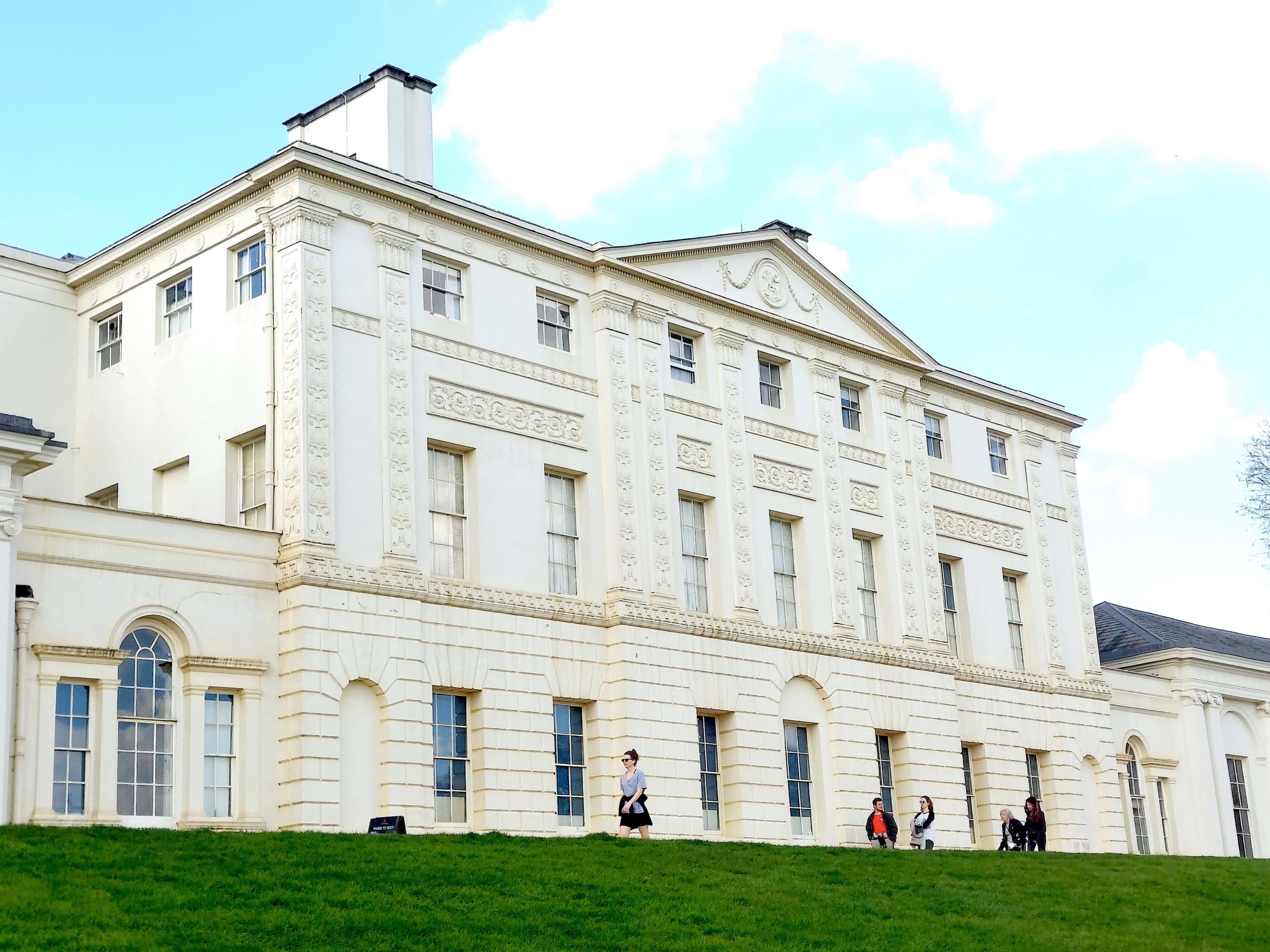 Visitor numbers at Kenwood House soared after the release of a movie about its most famous occupant Dido Elizabeth Belle. She had an African slave mother and her father was Sir John Lindsay, the nephew of Lord Mansfield who bought the house in 1754. He became her guardian and she lived at the house enjoying the privileges of a lady. You may be familiar with a famous portrait of Dido with Elizabeth Murray, who was also Lord Mansfield's great-niece. The two are depicted as friends – if not equals. But certainly not servant and lady. A fascismile of this portrait can be seen in the house.
This magnificent neoclassical mansion houses an outstanding art collection, which includes floor-to-ceiling length works by the likes of Gainsborough and Joshua Reynolds. And once you have exited Kenwood House, you might want to check out Henry Moore sculpture Two Piece Reclining Figure No.5, which is a short walk away (below).
Tips: The historic Spaniards Inn pub is only a few bus stops away from Kenwood House. Take the 210 bus.
KEATS HOUSE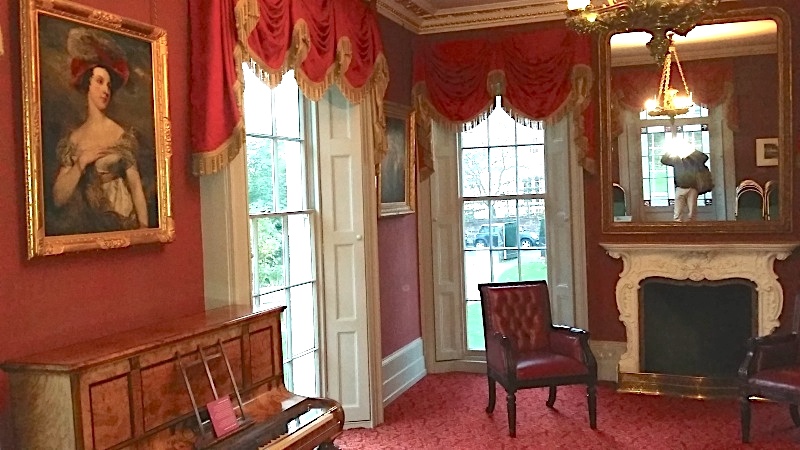 We discussed earlier how poet John Keats drank in the Spaniard's Inn with his literati mates, Percy Shelley, Mary Shelley and Lord Byron. Keats didn't live too far away. His former home at 10 Keats Grove is now a museum that recreates the Georgian period in which he produced his greatest works. More morosely, you'll come across an authentic-looking mock-up of the sofa and bed where he lay dying from tuberculosis.
Food & Drink
LA CAGE IMAGINAIRE
Before heading to the quaint and pretty La Cage Imaginaire French restaurant, tucked away on an equally quaint and pretty cobbled lane, you might want to check out Le Pain Quotidien bakery-restaurant on Highgate High Street. Not that you'll find much to eat or drink there – it's permanently closed. But, interestingly, it was once a bookshop where author George Orwell worked.
Le Cage Imaginaire offers charming Gallic cuisine at affordable prices, and has a romantic vibe. Frog legs are on the menu, of course! The restaurant is real close to Hampstead Tube – so handy for travel.