4th of July is almost here and London restaurants aren't going to be left behind with the celebrations.  Here's a line up of some American inspired menus across town.
Caramel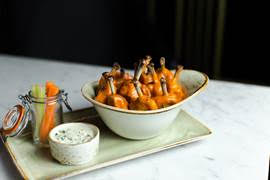 This Independence Day, head on over to the American inspired Caramel London located on Brompton Road. With a special offer of finger-licking good chicken wings and a zingy margarita for £20, it's the perfect place to celebrate the day and get into the American spirit!
Frenchie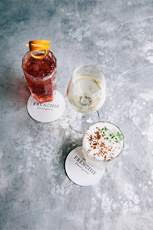 While perusing Covent Garden this 4th July pop on in to Gregory Marchand's Frenchie and enjoy his delicious 'Frenchman in New York' cocktail to celebrate USA's Independence Day! Made with Portobello Gin, Nardini Acqua di Cedro, Drouin Pommeau Normandie, earl grey & lemon verbena, it's the perfect cocktail to celebrate the day.
Big Easy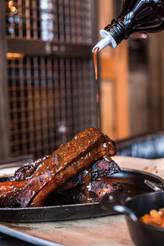 This 4th July, Big Easy will be holding its 27th annual rib eating contest! Guests can watch or participate in the ultimate foodie test while slurping on the very patriotic and delicious red, white and blue frozen margaritas – it's the perfect way to celebrate the day. Most importantly, thirty hungry contestants could be in with a chance of winning some tasty prizes!
M Victoria St.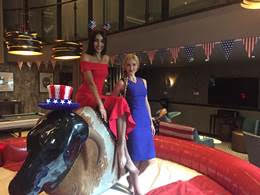 Celebrate Independence Day in M Victoria St with Salt Aged USDA Prime T-Bone Steaks (From £45), a special Bulleit Bourbon Cocktail Menu (from £8.50) and fireworks. If that's not enough American spirit, there will also be Stetsons on hand and a bucking-bronco in M Bar to enable guests to spend the evening in true Yankee-Doodle Dandy Style.
Read up our editorial review of the other M in the city.
Modernist Cuisine
It takes more than the sum of its parts to make something great. Celebrate the fourth with an American classic. If you do not have the time to pull together the modernist burger, you may seize a stunning photograph from the Modernist Cuisine Gallery.