SHOREDITCH is widely known for its trendy bars and nightclubs and a group of artists are hoping to capitalise on the club-hub connection with a piece of video-art themed around nightclubs – and, yes, it will be exhibited in a Shoreditch nightclub!
The F.O.L.D. artist-filmmaker collective began working on FOLD5: Discotheque around spring of 2019 and are now preparing to unveil it to the world. Created by Eddie Saint-Jean, Mark Sheeky and Taylor Schofield, this disco-themed video installation features rejected, crumpled DJ song request slips littering a dance floor alongside the video projection and explores the themes of dance, music and memory. It also looks at the death of disco and birth of other dance gatherings in contemporary culture.
The installation was made using the automatism methods introduced by the 1920s Surrealist pioneers – although F.O.L.D have revamped the technique somewhat by using the 21st Century digital film technology which wasn't available to Surrealists pioneer Andre Breton and his followers.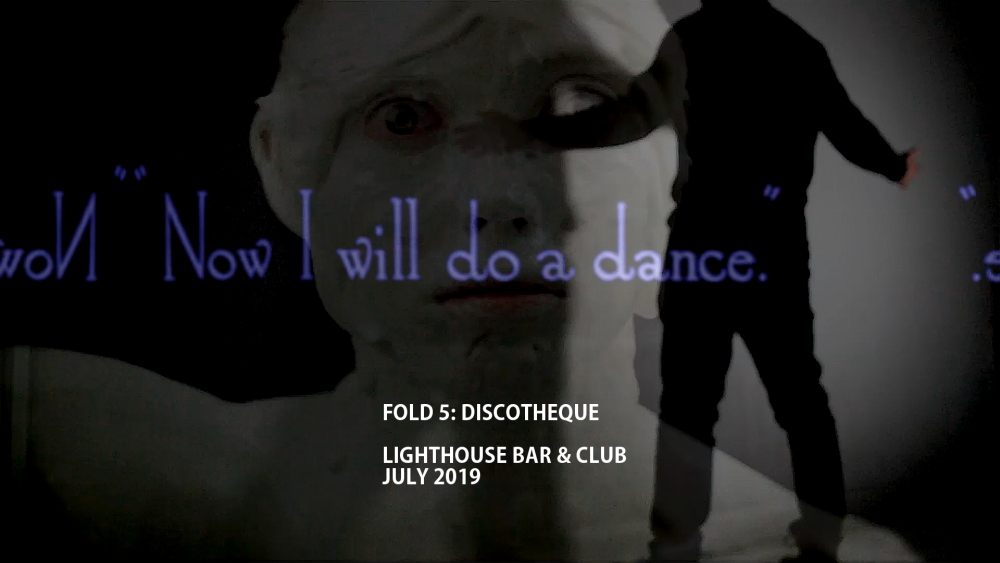 The 1920s Surrealists were known for their folded drawings where each artist completed a section of the drawing that was folded away. F.O.L.D apply this to film with each filmmaker completing a section of the project after viewing random 1-2 second clips from the previous filmmaker. The result is a curiously disjointed yet creatively aligned piece of work.
The FOLD collective will be part of a group exhibition with international artists from many disciplines. July 4th. will come alive with the vibe of a 1960s style 'happening' with live art, poets and even musicians performing at the Lighthouse Bar/Loft Club and Cargo nightclub. Expect work by Tashi Khan (painter), Vera Acoutah (live art installations) Deva (musician), Karina Popova (artist), Lizy Bending (printmaker), Sashe Golob (musician) and Simona Elena Tacu (artist) amongst others.
FOLD 5: Discotheque Lighthouse Bar/Loft Club and Cargo Nightclub, 62 Rivington Street, London EC2A 3AY. Pop-up art show 5.30pm -12.30am, 4 July 2019