A historic global climate strike kicked off today in 150 different countries. That's 5,000 events worldwide, with 200 in the UK. This student-led activism saw pupils miss school to voice their concerns about the Earth's future and governments' slow response to the climate emergency. Education Secretary Gavin Williamson advised them to return to school and described their actions as 'bunking off' but his words failed to put a dent on a global protest which at the final count will be a historic figure of millions.
100,000 climate protestors gathered in Westminster, meeting in Parliament Square in the morning before heading for Victoria Tower Gardens in the shadow of Parliament buildings where a good-natured and colourful protest drew environmental protestors from many backgrounds, classes, races and parts of the UK. From 'Quakers for Climate Change' to the more recognisable Extinction Rebellion flag, the banners identifying the different groups were lofted in unison regardless of climate affiliation.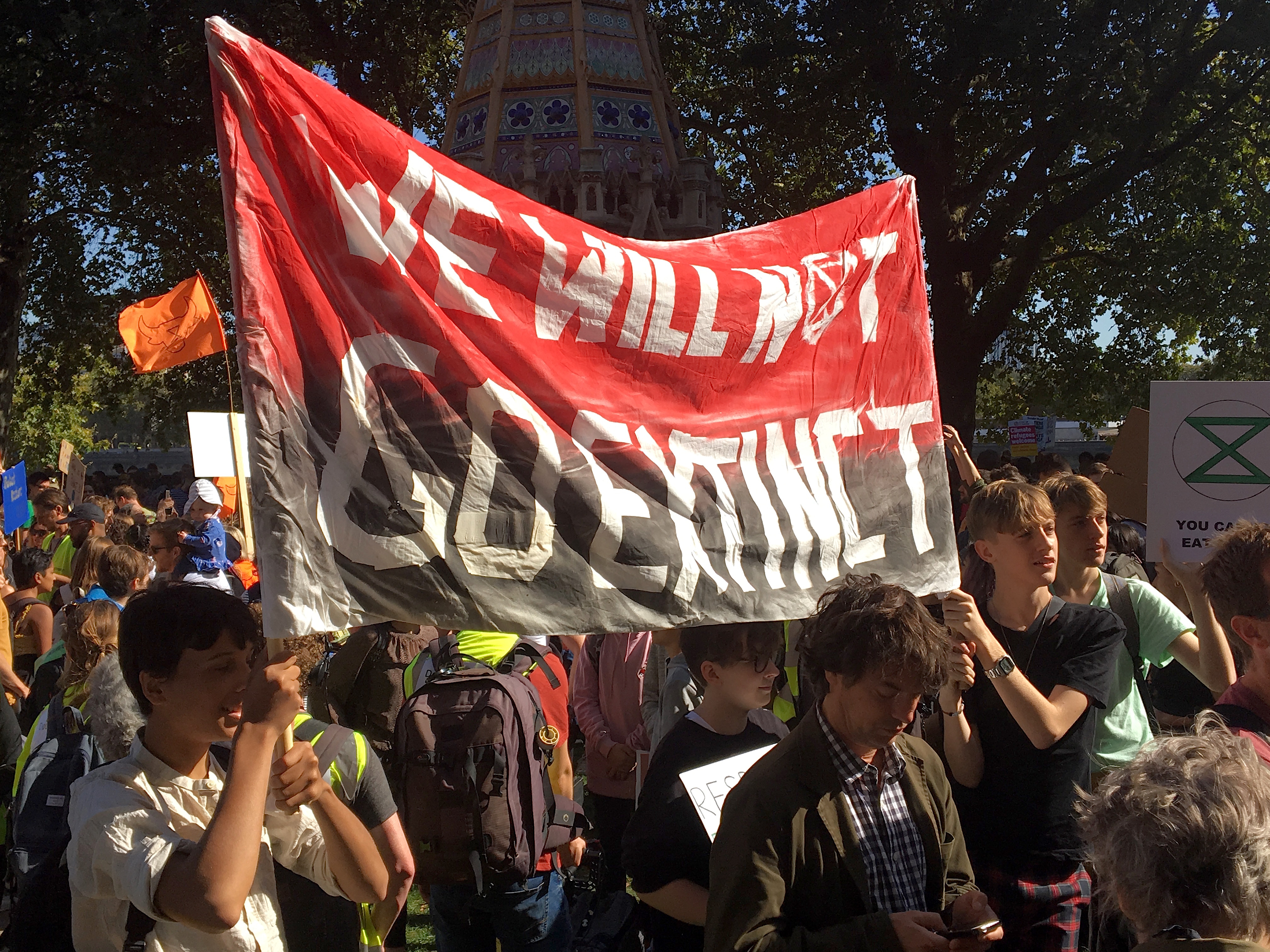 Student bands, musicians and rappers performed on a stage constructed for the event in the street and a number of student speakers rallied the crowds with inspiring speeches about the broader issues with points raised about connections with the migrant crisis and treatment of refugees.
There was a rapturous welcome for the Green Party's Caroline Lucas and Labour Leader Jeremy Corbyn and it was pointed out that an invitation was sent to the leaders of all the major political parties but they were the only two willing to address the climate strikers. Lucas spoke about her parliamentary Bill for a Green New Deal tabled with Labour Shadow Treasury Secretary Clive Lewis, which is the first of its kind.
Jeremy Corbyn advocates a Green Industrial Revolution which he said was much like the Green New Deal in its call for policy measures and legislation which deal with the climate emergency and other environmental issues with measurable and effective steps. He also criticised US President Donald Trump for walking away from the Paris Agreement which sets out international action on controlling global temperatures.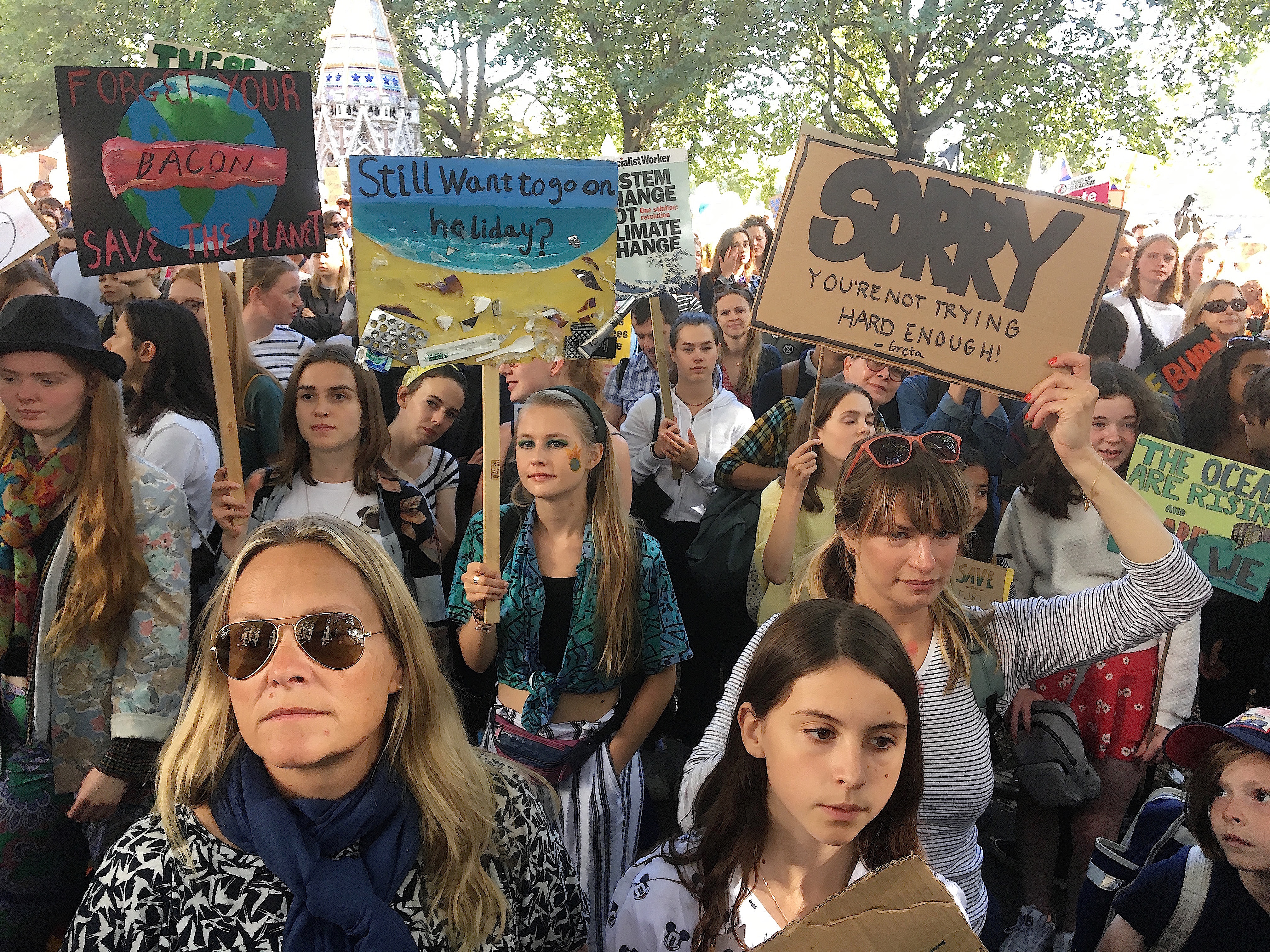 Later, the main march continued around Westminster led by a troupe of energetic Indian drummers who kept the tempo up and injected a carnival spirit into a protest that had people dancing in the streets. The drummers made a point of stopping outside the Cabinet Offices on Whitehall and other strategic points and there increased the energy and power of their drumming as if summoning the Earth spirit of Gaia itself.
There were chants of '"where are the government?' and "we want climate justice" as well as personal quips aimed at PM Boris Johnson which proved just as popular for a fun-loving crowd up for any soccer terrace-style rant to bring out their frustrations – if not the absent politicians.
More photos from the global climate march below (Westminster)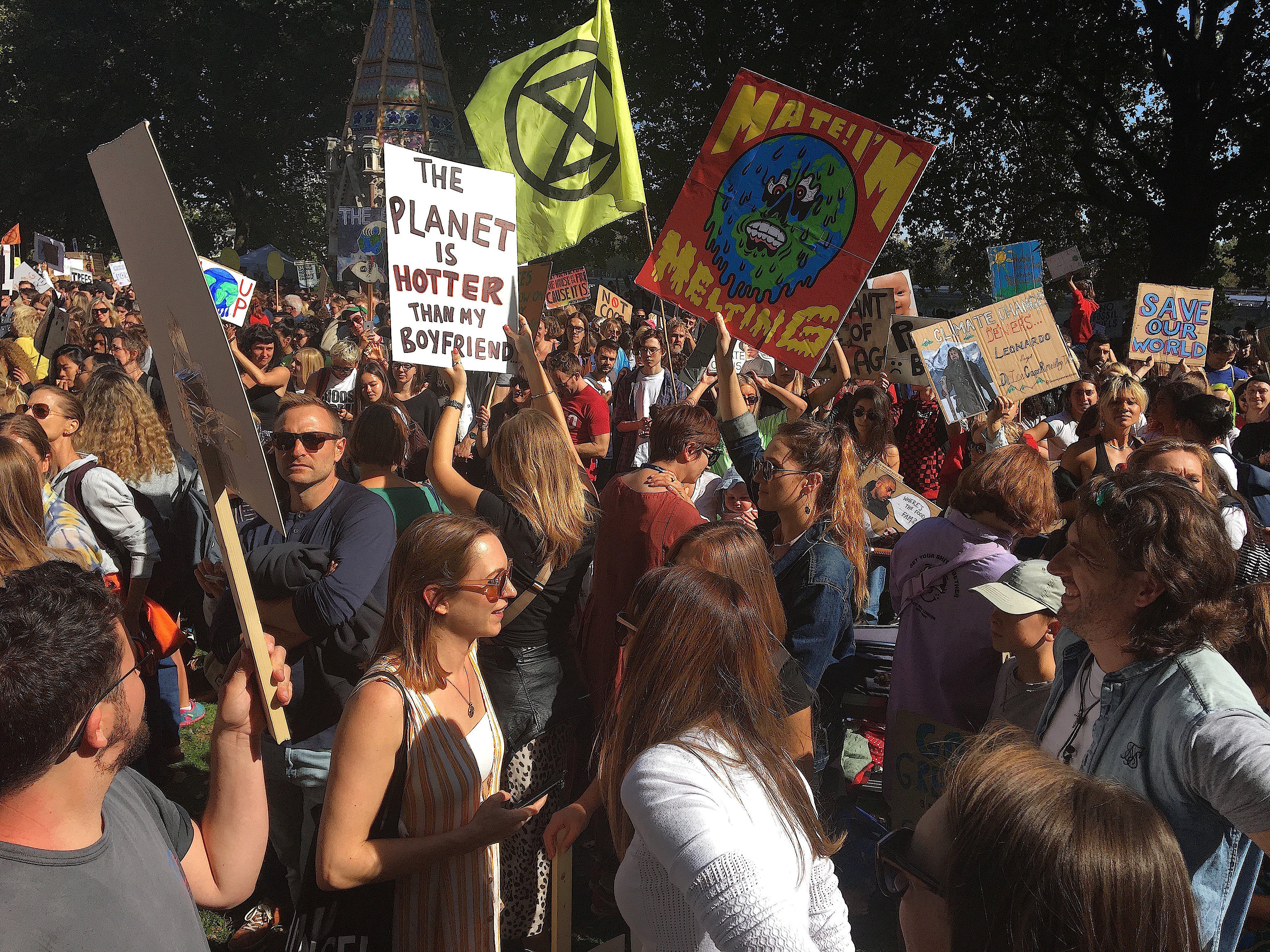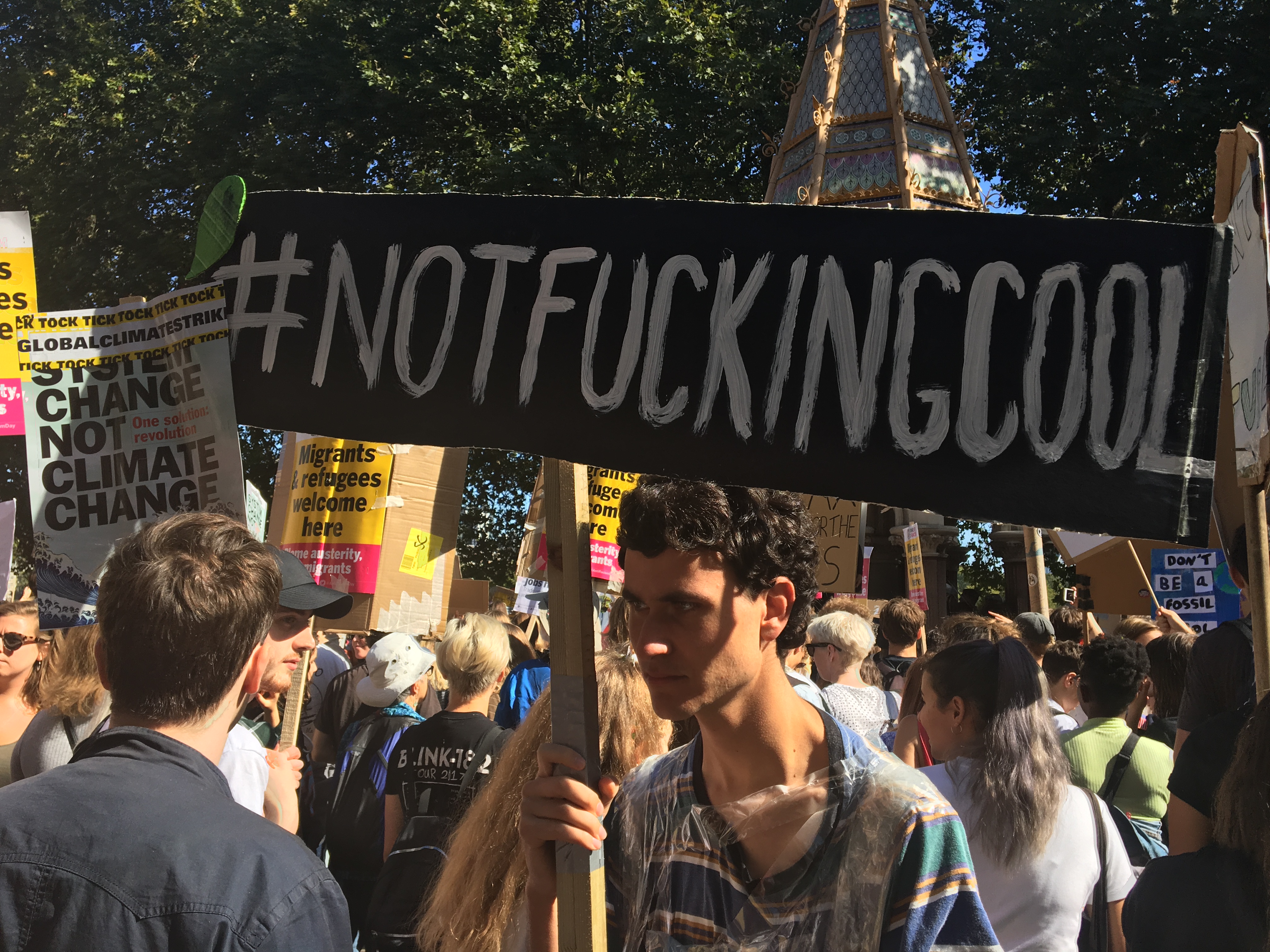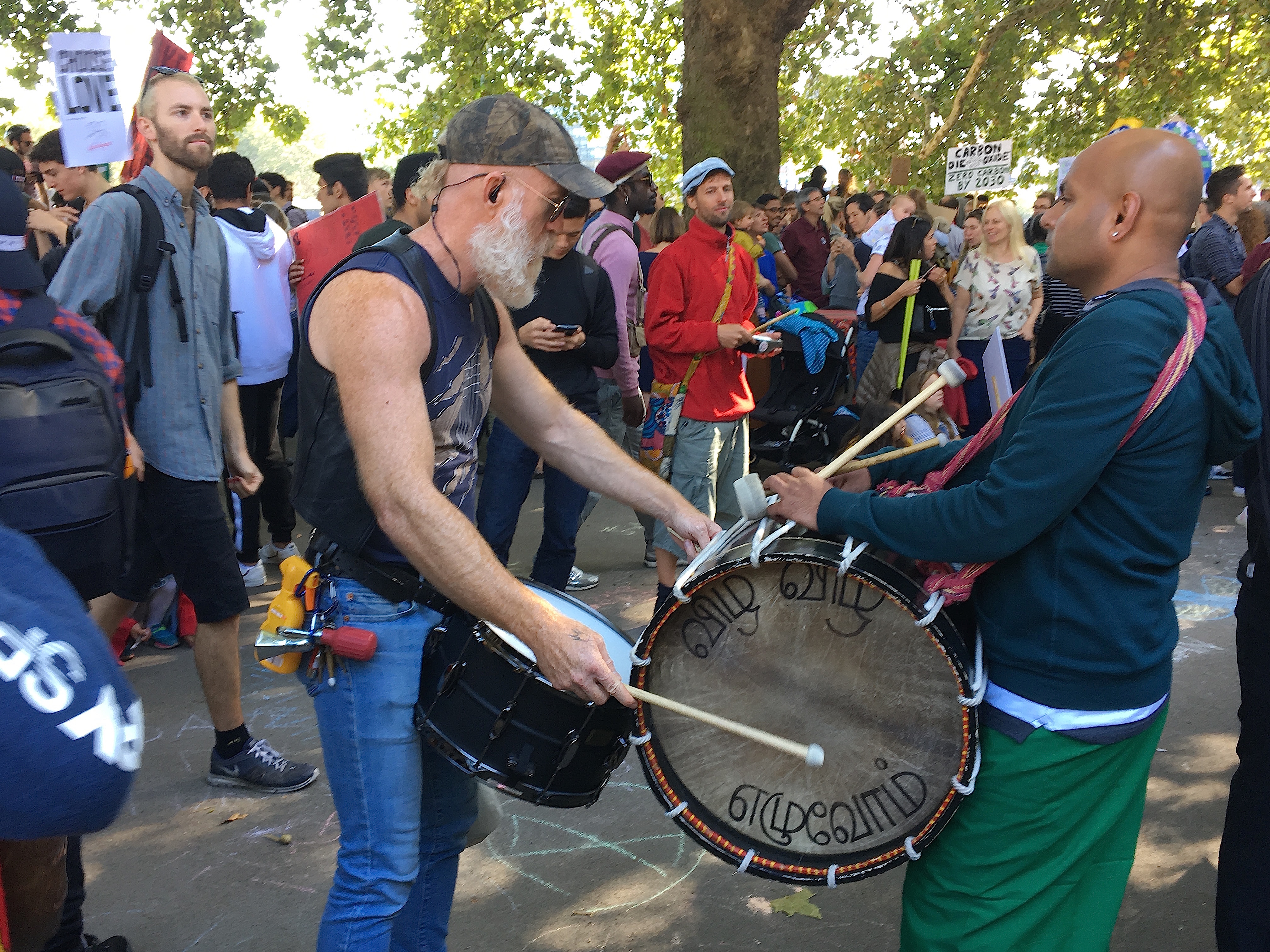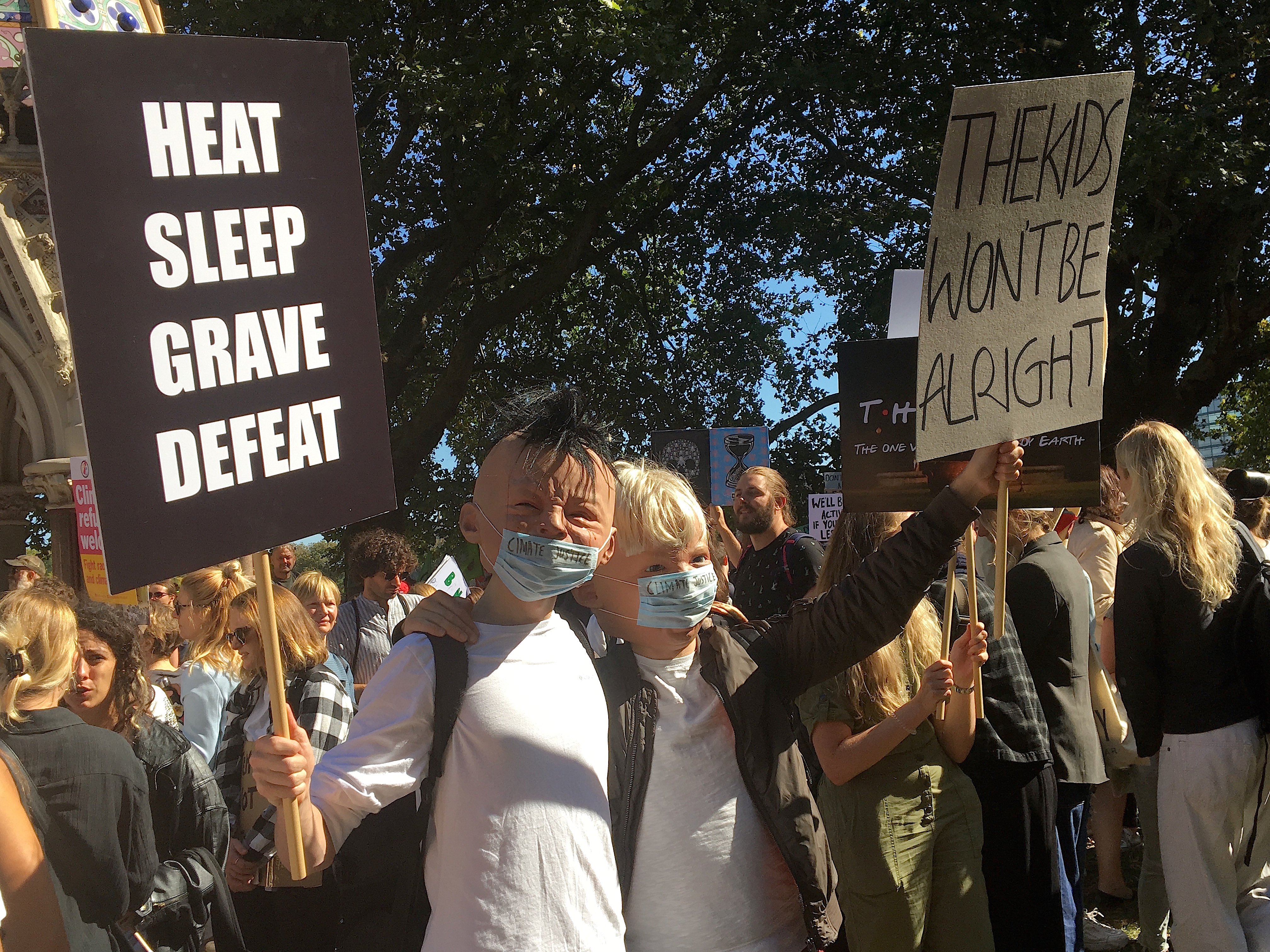 More What's Hot London? environment & climate news