THE COOK FOR SYRIA campaign has now become a global movement to raise funds to alleviate the greatest humanitarian crisis of modern times. The Syrian war recently reached an important juncture with the withdrawal of Russian troops but the conflict continues. All money raised by these pop-up restaurants will be given to the Unicef Children of Syria Fund who are committed to the 8 million Syrian children affected.
It started off as a small and simple Syrian cuisine supper club which sought to raise money for those suffering in the war-torn country, but Suitcase Magazine and food instagrammer Clerkenwell Boy were soon joined by Unicef NEXTGeneration London as it became a global movement drawing to it top chefs and restaurants. Indeed, all restaurants are invited to join the campaign by creating a Syrian-style dish and contributing £2 from every sale to #CookForSyria. There's also a recipe book on sale with amazing photographs – again, all proceeds go towards the cause.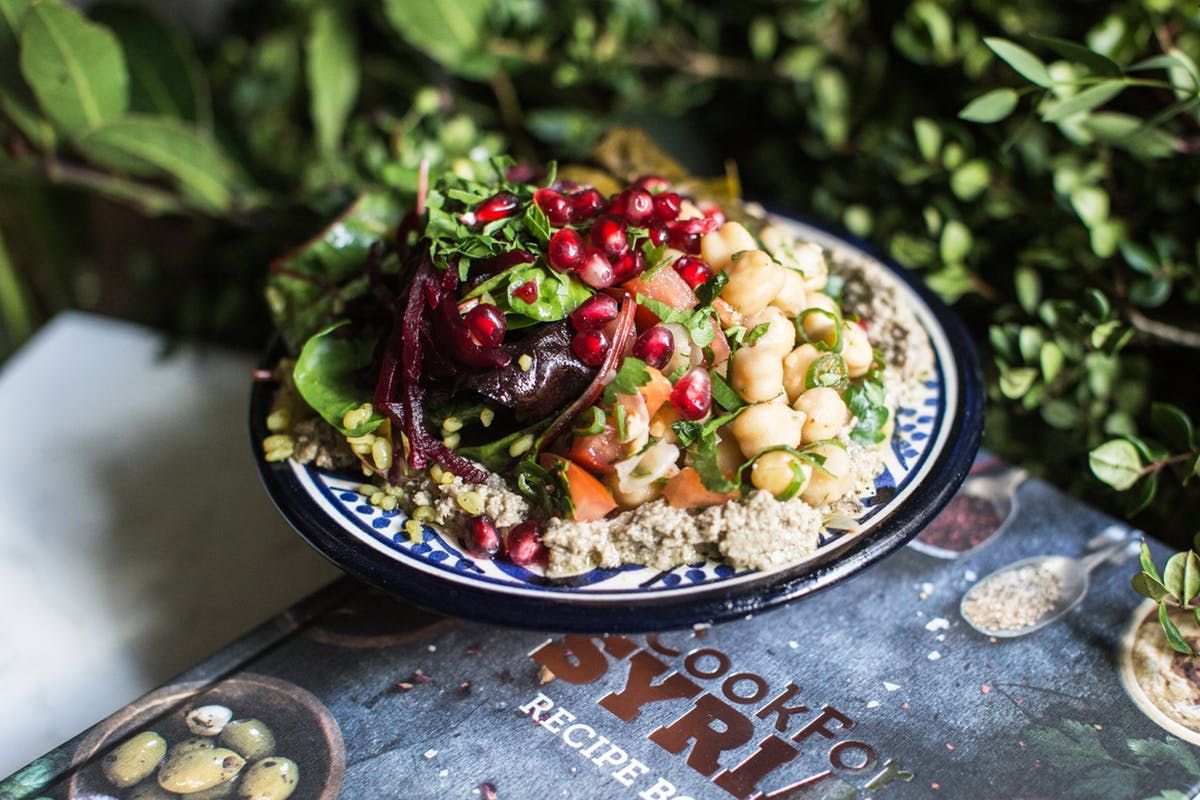 The pop-up restaurant at Seven Dials, 36 Monmouth Street, Covent Garden is serving expertly selected Syrian meals, desserts and sweets until Christmas Eve. What's more all the staff are volunteers who work for free, and the café, cakes and coffee are also donated.