É a lama, é a lama means 'it's the mud, it's the mud' in Portuguese and this group exhibition at Deptford's FuelTank Gallery addresses both 'earth' and Earth issues without preachiness. Elizabeth Xi Bauer's crop of gilt-edged emerging artists, Maria Thereza Alves, Tapfuma Gutsa, ikkibawiKrrr, Oswaldo Maciá and Uriel Orlow use colour and texture in striking ways to explore environmental issues and the fate of our planet.
The buzzing private view drew collectors and casual art lovers alike. Much discussion around the pictorial depths of the canvases and metaphors in the striking imagery.
The carefully curated tonal harmonies reflected the shared thematic references but each painting, drawing and video work imaginately addressed the health of the ecosystem in its own way. On some canvases the disclosure was stark and upfront on others nuanced and spectral.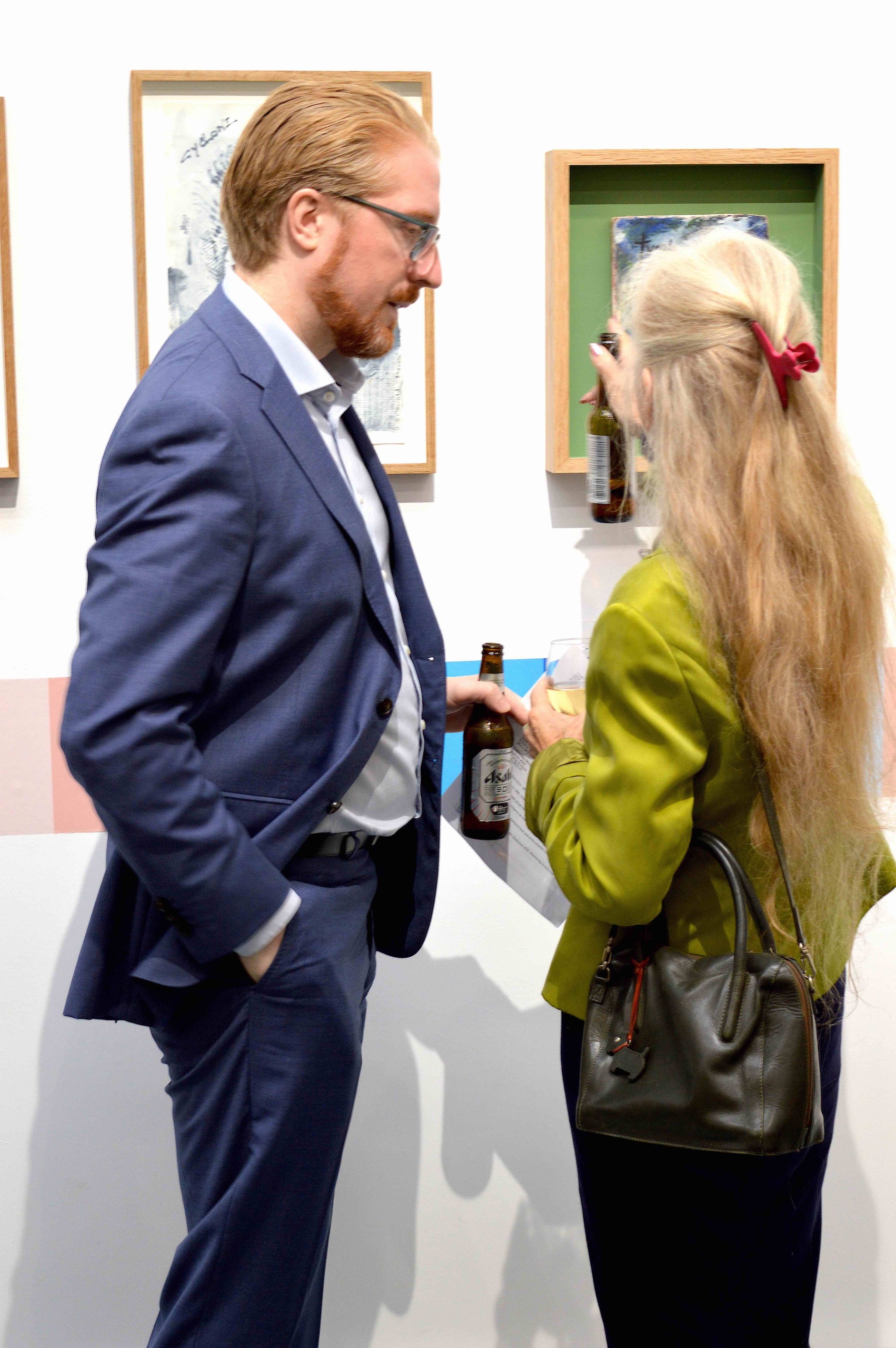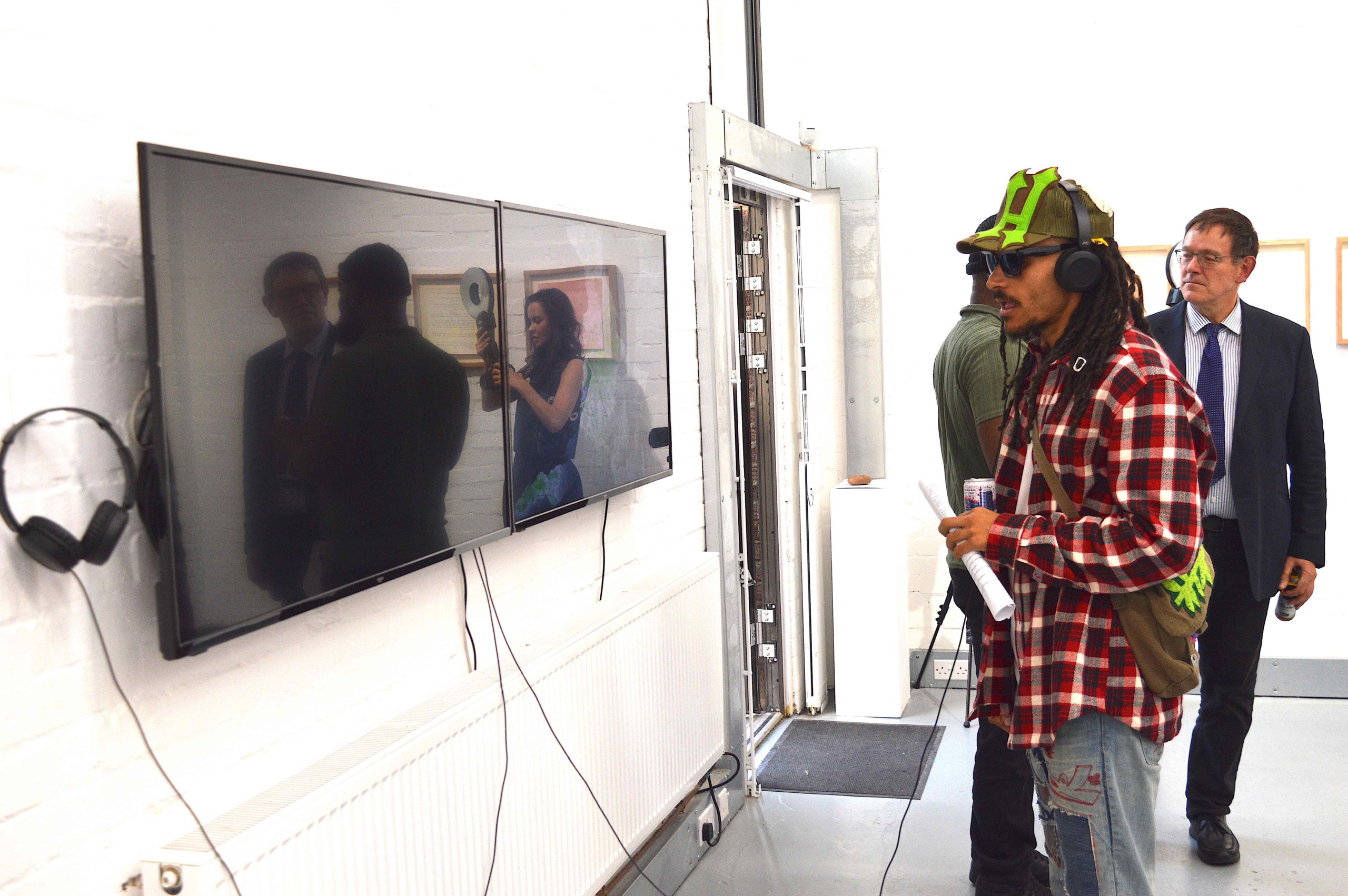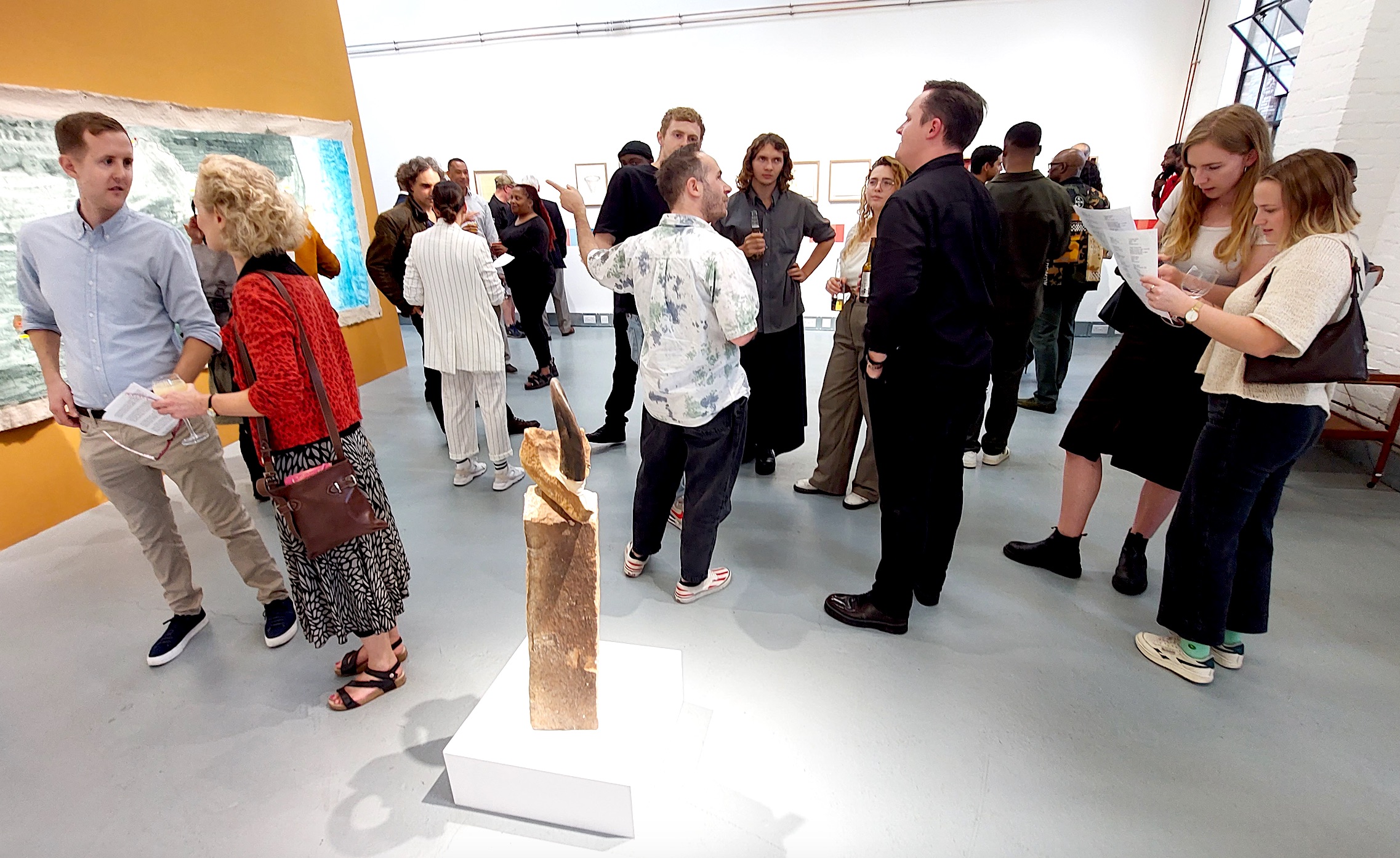 Maria Thereza Alves' canvas Rio doce: Sweet No More (2017) catches the eye as you enter the front gallery – at first glance because it is noticably larger than the other works. On closer inspection her depiction of Brazil's 2015 Samarco dam disaster is a layered and dramatic exploration of the environmental disaster that saw millions of cubic metres of mine tailings released into the Doce River.
Head to the Elizabeth Xi Bauer Gallery to check out the É a lama, é a lama exhibition for yourself!
É a lama, é a lama  4th August to 16th September 2023
Elizabeth Xi Bauer Gallery
Fuel Tank, 8-12 Creekside
London SE8 3DX