With London Fashion Week now in full swing, Somerset House in Temple is hosting the Fashion Utopias: International Fashion Showcase 2016 with an array of design talent, across 24 different countries from Austria to the United Arab Emirates. In a bold move that merges art with fashion, each designer also works with a national curator so that their exhibition room is also the name of their home country.
However, this is not an arena for international competition rather its opposite – the global utopia of international creativity. The British Council and the British Fashion Council have injected this fifth international showcase with a Utopian theme that runs against the current tide of global conflict and migration issues and supposes a system of idyllic, universal co-existence. Yes, political philosopher, Thomas More would have done this event proud and pulled up in his velveteen best to support such a brave new world.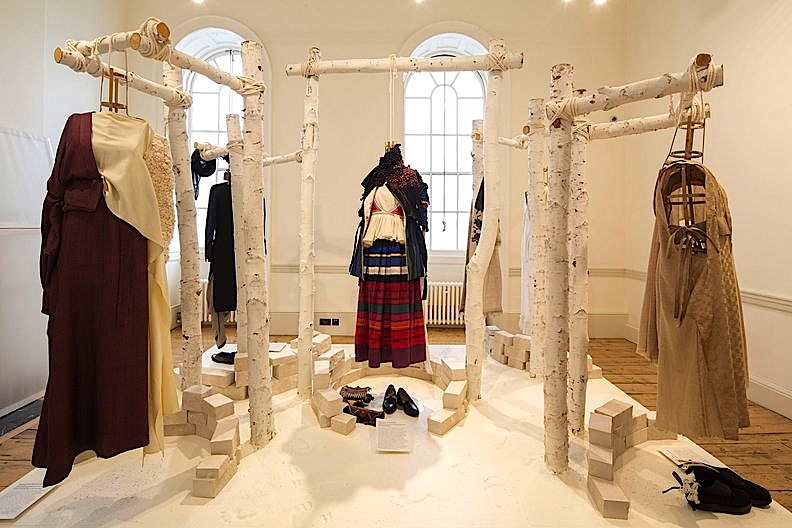 The designers are on hand to give you the background to their work and also the curators have organised spotlight tours of these fashion installations. The tours are free but you have to already be on site and book 30 minutes before the tour starts. Actually, one or two pointers about the attire would not go amiss if you are a bit of a fashion philistine. And even if you're not, the Philippine exhibit of calfskin shoes with noses on them (not imaged ones but protruding dog noses) need some explaining!
Fashion Utopia: International Fashion Showcase 2016 is on at the West Wing Galleries of Somerset House from February 19-23, 2016. 10.00-18.00 daily.