FRANK BOWLING attended his exhibition at the Hales Gallery, Shoreditch proudly wearing his OBE medal as admiring attendees gathered around his wheelchair lining up for a handshake and a mobile phone pic. The honour was deservedly awarded for a distinguished career spanning five decades, which includes becoming an elected member of the Royal Academy in 2005 – the first Black British artist in the history of the institution to do so. Now the 81 year-old Guyana-born British abstract artist's latest exhibition presents a creative journey that shows no sign of slowing since his first Image in Revolt solo exhibition back in 1962.
This exhibition runs concurrently with Frank Bowling: Metropolitanblooms, at the Hales Project Room in New York. The London canvases have some recurrent Bowling aesthetic themes; the stitched canvases, patchwork corners and borders with stitching still visible. The palettes are muted, subdued, sometimes pastel and throughout the gathered oil paint areas have a distinct visceral luminescence that draws the eye whether centred or in disparate corners.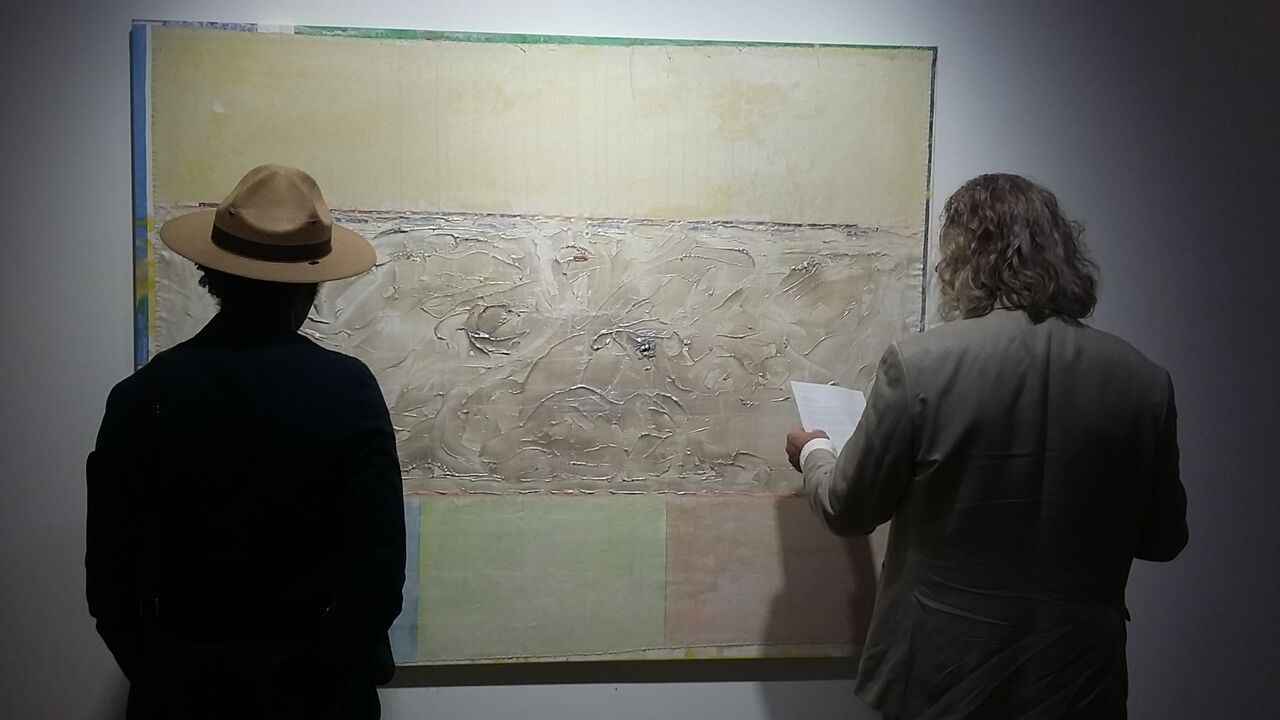 The nature of such vivid colours and their subdued, ethereal application are themselves an open canvas for the viewer to paint their own vision. The four canvases on these north, south, west and east walls can serve as both sign posts and compass points of a creative evolution which offers its audience no fixed destination or boundaries but presents much subjective material gathered on their journey across the decades. The markers are there; even the exhibition title comes from a 2016 canvas, which itself bridges work created during the 1980s.
Frank Bowling: Fishes, Wishes in Summertime Blue runs at the Hales Gallery 8 September to 21 October 2017.