Frank Bowling attended his exhibition at the Hales Gallery, Shoreditch with his OBE medal proudly on show. Admiring attendees gathered around his wheelchair for a handshake and a mobile phone pic as if in the presence of an art-God.
The OBE was deservedly awarded for a distinguished career spanning five decades, which includes becoming an elected member of the Royal Academy in 2005 – the first Black British artist in the history of the institution to do so. Now the 81-year-old Guyana-born British abstract artist's latest exhibition charts a creative evolution that shows no sign of slowing since his first solo exhibition Image in Revolt back in 1962. This exhibition runs concurrently with Frank Bowling: Metropolitanblooms, at the Hales Project Room in New York. The London canvases have some recurrent Bowling themes and motifs: the stitched canvases with stitching still visible and patchwork corners and borders. The palettes are muted and subdued with noticeable areas of gathered oils showing a visceral luminescence that draws the eye at their welling points on the canvas.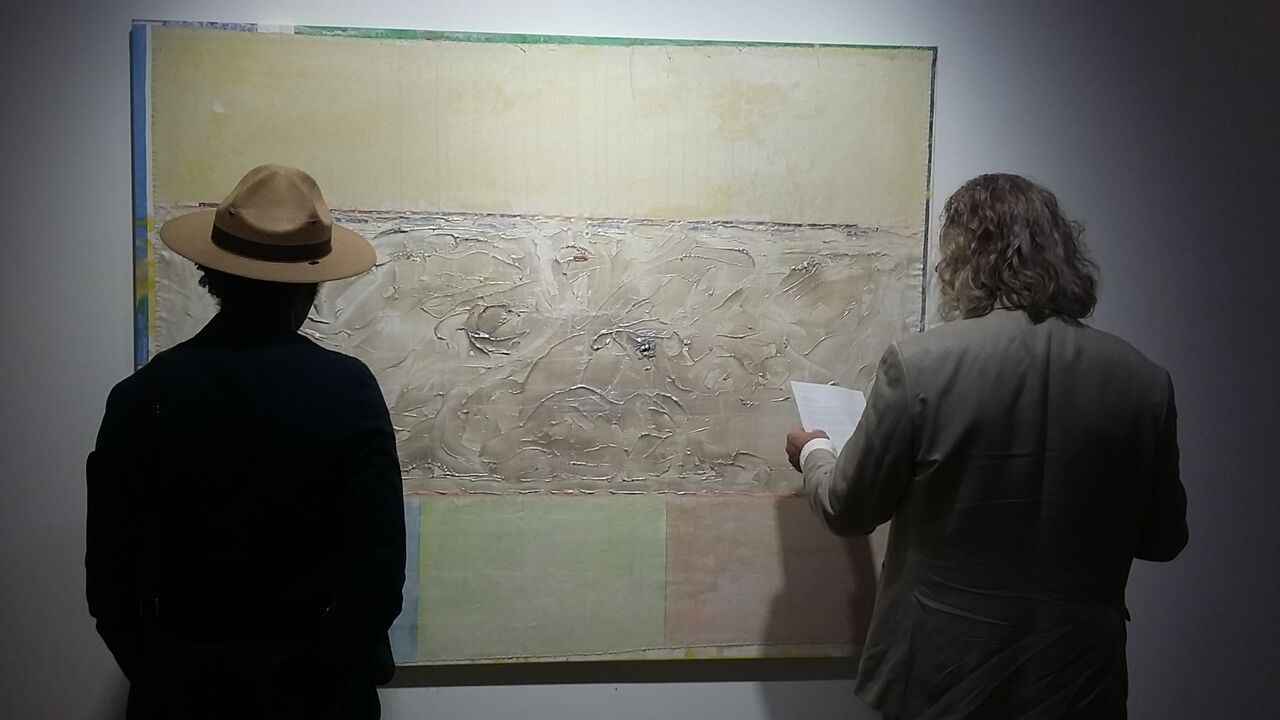 His life-long exploration of Abstract Expressionism and colour field painting finds a new audience amongst this younger crowd.
Frank Bowling: Fishes, Wishes in Summertime Blue runs at the Hales Gallery 8 September to 21 October 2017.