An award-winning cocktail bar in Shoreditch named after super cool 1960s and 70s American movie icon Steve McQueen, it's going to be just as super cool, right? Pretty much. Well actually not just a bar – a grill restaurant and boutique nightclub as well with gold framed black and white photos of the King of Cool never far away.
His glamorous, macho presence is felt in those deep-buttoned, Chesterfield sofas and hardwood floors in the Lounge Bar, which also has its own DJ set up to get the crowd going before the club downstairs opens at 10.00pm. I'm not sure what Steve McQueen would make of the bar's make up area where men and women can get glitter applied to their beards and faces but it certainly sparkles up the mood somewhat and checks the hip Shoreditch ego at the door. Looking like a Christmas ornament in early September, you've got no choice but to take yourself less seriously and let your hair down.
For a bar/cub that sells itself on Hollywood cool and exclusivity the pints are decently priced at £4.80. Note: there are many other establishments that ban draught beers in the evening to capitalise on you overspending on smaller volume beer bottles, so get 'em in. Perhaps the spirits, wines, and cocktails are not as competitive, but even though you're in East London always remember this is Shoreditch, East London so expect Shoreditch prices
There are no long faces downstairs in the basement club operating every Friday and Saturday night, not with burlesque dancers popping balloons everywhere and men dressed up as 6ft pink teddy bears being lead around like soccer mascots. It's house music all night, which isn't good news if you're not a fan but house is pretty much the London club standard and if you're seeking variety there's also live indie and rock bands on gig nights.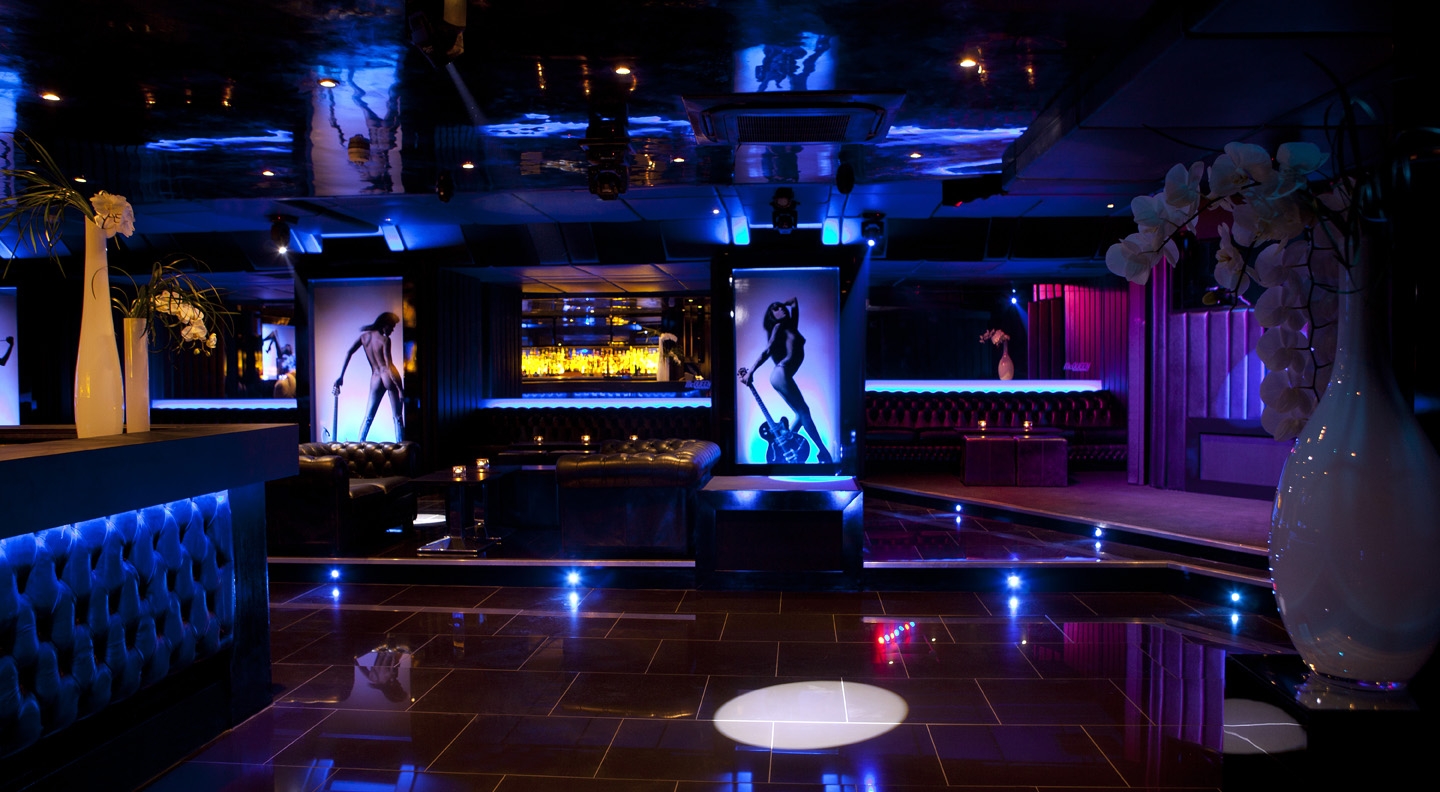 The club's No.1 quality is a genuine party atmosphere that gets strangers chatting and dancing as social inhibitions dissipate and fun-vibes begin. Costumed bears take over and Le Mans (1970) becomes a distant memory; think 'party' not 'pretentious' no matter the association with ice-cold silver screen charisma. It's one of the few clubs where there are seats available but hardly anyone chooses to use them. Surely that's the sign of a club that's found the right formula?
McQueen, 55-61 Tabernacle St, London EC2A 4AA