Award winning production designer and events director, Adnan Ansari has been organising Pakistan Fashion Week for 5 ½ years. He is part of the Riwayat team, alongside Chris East – Charity fundraising and communications specialist – and Sahiba Sethi Kaur, a former senior stylist at Cosmopolitan India and London College of Fashion graduate. Showcasing over 40 emerging and established designers, the fashion show took place at the Royal venue of Lancaster House in London. Writer Safeena Chaudhry speaks to the director and one of the designers about fusion, textiles, culture and haute couture.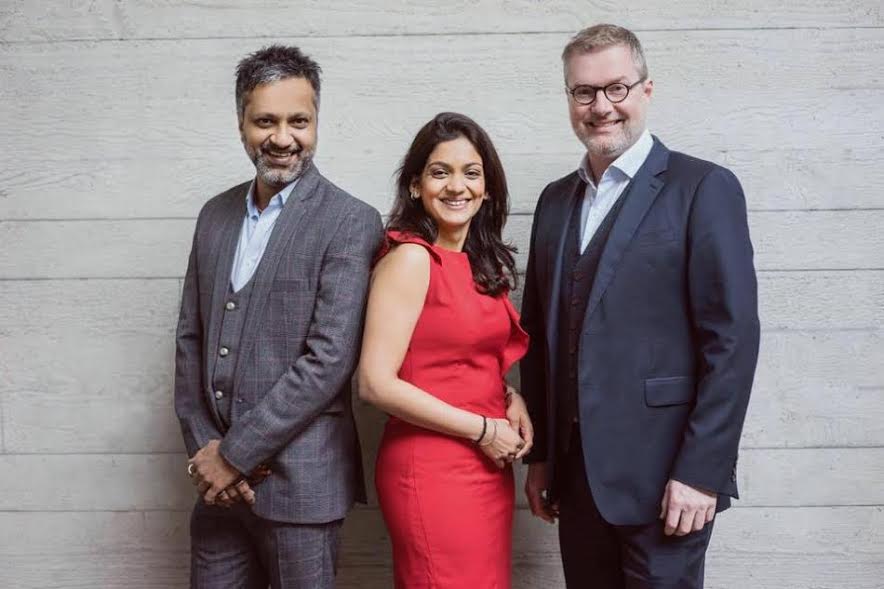 (From L to R: Adnan Ansari, Sahiba Sethi Kaur and Chris East)

"We've launched over 500 designers in the past 5 ½ years," Adnan says. "We like to give a chance to everybody, from those who want a door into the business to more well known designers. We have taken women from houses, not just in Pakistan but also in the UK. We have examples of successful women who began as drawing room designers. We support women and mostly in this business, they are women. Sometimes, the husbands are also business partners and managers. They support their wives because it generates revenue for them.  We believe in supporting Pakistani women, and why not? They work really hard and they've proven themselves. It's high time that we give them a platform for more recognition on an international level."
One such woman is Cheena Chhapra, a Karachi based designer who was drawn to come to London to see the illustrious Lancaster House. "This is a dream of mine, to be here, at Lancaster House," she says looking up in awe around the royal grandeur and exquisite, historical paintings.
Cheena is one of the designers whose collection is based on the dying art of block printing. During her catwalk show, the models wear a fusion of tradition and modernity. Cheena also runs JS Academy for the Deaf and is very passionate about educating girls and promoting art.
It's rather fitting that the event is at Lancaster House as it was the first place to fly the Pakistani flag.
"We are celebrating 70 years of Independence and I thought I would give a tribute to the people," Adnan says. "My parents were born in Delhi and they weren't part of the partition. The story of how my father, who has five brothers, moved and travelled, how he was an orphan and someone took them in is heart breaking."
He was inspired to do something to mark the momentous occasion. "I always wanted to project an image or Pakistan – not a negative or a positive one, but an actual one. This is what we are, I wanted to show where we started,and the journey and what we are now. Fashion, music and art are the things that permeate culture quickly and easily. Our culture, music and art are rich."
The clothing is also rich in embroidery and design. From flowing fabrics in their contemporary designs to the striking fusion collections and bridal wear, the showcase was not only a testimony to the often unlooked talent of women in the South East of Asia but to their empowerment and expression. As well as showcasing established designers the show premiered talent from designers as young as twenty.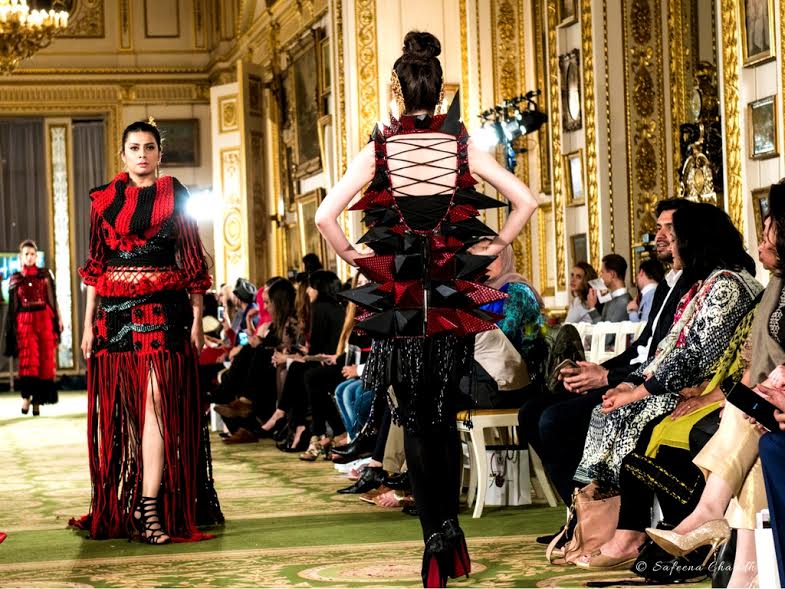 Adnan Ansari, Christ East and Sahiba Sethi Kaur hail from different parts of the globe. They were drawn to hold Pakistan Fashion Week in London because of its cosmopolitan nature. London celebrates diversity and is one of the greatest cities that will remain undivided, despite the political upheaval that its own bid for independence may bring.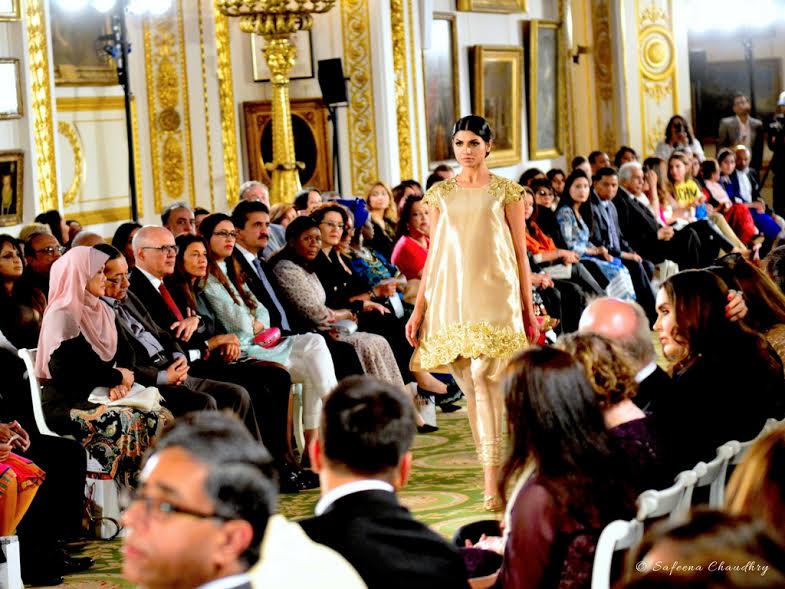 To find out more or keep updated with next year's show, visit the Riwayat team's website.